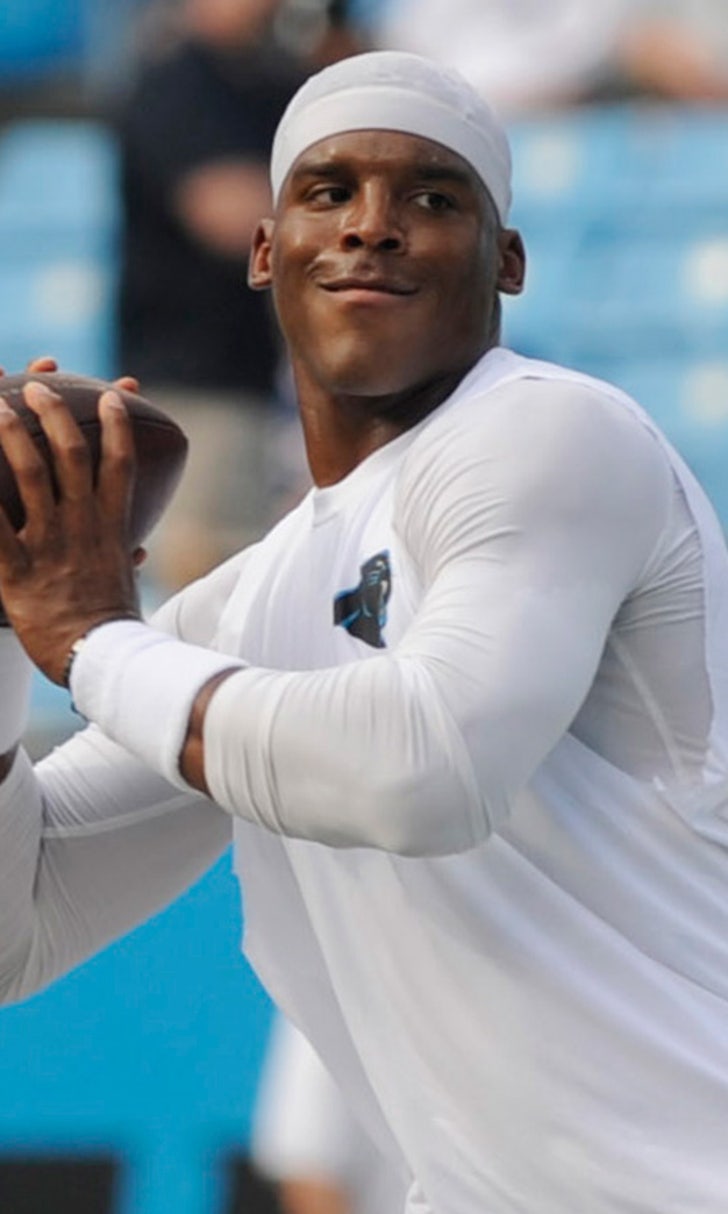 Sidelined Panthers QB Newton not pleased with offense's preseason opener
BY foxsports • August 11, 2014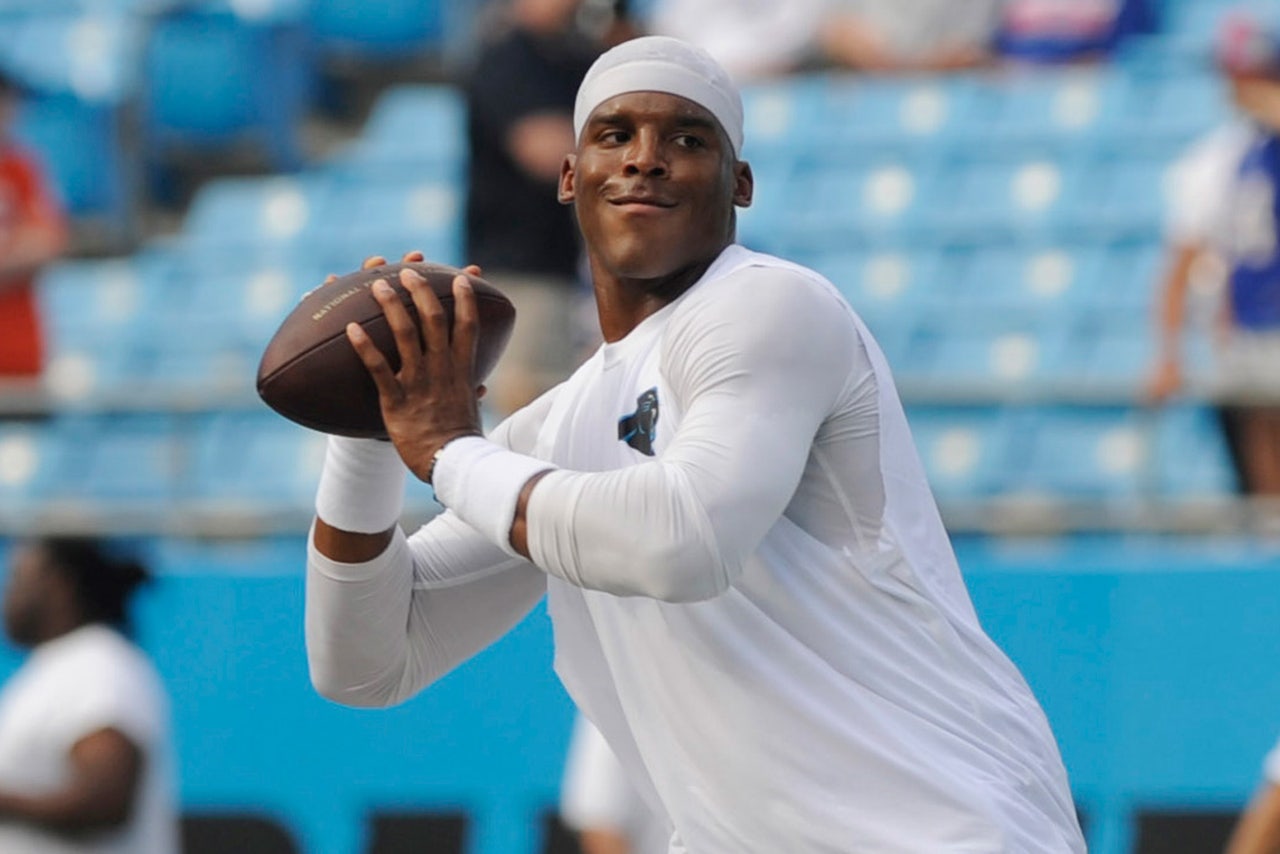 CHARLOTTE -- With the weather expected to be nasty and still sort of recovering from his offseason ankle surgery, Carolina Panthers star quarterback Cam Newton watched his team's first preseason game in warmups from the sidelines Friday night.
Newton sitting against the Buffalo Bills wasn't altogether unexpected, but it did provide him an opportunity to see things that maybe he otherwise wouldn't have noticed in Carolina's rather lackluster performance.
"It comes with the game and I get one perspective as a fan watching those guys out there," Newton said following his team's 20-18 loss. "We've got a lot of guys out there who are new to this. (There are) some things that was questionable with executing, but we're gonna come back and get rest and be prepared to come back to work.
" ... We just gotta get better as a whole team. You know, as an offense we gotta get better. Some things we made hard for ourselves in situations that we gotta be better in, and we will."
The Panthers struggled offensively throughout the game, especially with the patchwork first-team offensive line. The second-team unit was even worse. It got so bad that after having pulled most of the starters on the line, they returned to the game after one very bad series by the second team.
When's the last time you saw starters reinserted in the first preseason game of the year?
"Our job is to get to the last rectangle on the field," Newton said. "You know we did that sometimes (Friday), and no matter how degree of difficulty it was, you know our job as an offense is to put points up on the board. That's what you guys want to report about. That's what fans come to see. That's why we play this game and to put up points, and everybody from offensively, defensively, as well as special teams to do their job out there."
Newton said he found out just before the game that he wasn't playing and that while he was itching to be out there, he understood the bigger picture.
"That's the plan and I'm gonna stick to it and if that's how they felt, that's how I felt," he said. "So we're in this together and I just keep getting better each and every day.
" ... It's not how I feel, it's about my progression. It's a plan that's in place for me to get back there. Do I want to be out there? Absolutely, I do. That's just the competitive person in me, but you know I have to be smart and you know have to be coachable at the end of the day, too."
He is expected to play Sunday night against Kansas City.
This year also marks the second season Newton is a team captain, but the first where he's not being overshadowed by perennial Pro Bowlers Jordan Gross and Steve Smith.
That means Newton and center Ryan Kalil are the ones their teammates will look to for leadership.
As a result, Newton said he's prepared to let his feelings about the Buffalo game be known to those on offense.
"(There were) some things that gave us sparks or flares of things that we know we're capable of," he said. "But just like quarterback play, just like receiver play, just like offensive line play and running back play, it wasn't consistent enough. For me, looking back at it, it's easy for me to say and it's easy for me to critique, but it's my job as a leader on this team to hold this offense and to hold this team to a standard and I know we're capable of upholding."
---
---