Miami (FL) Hurricanes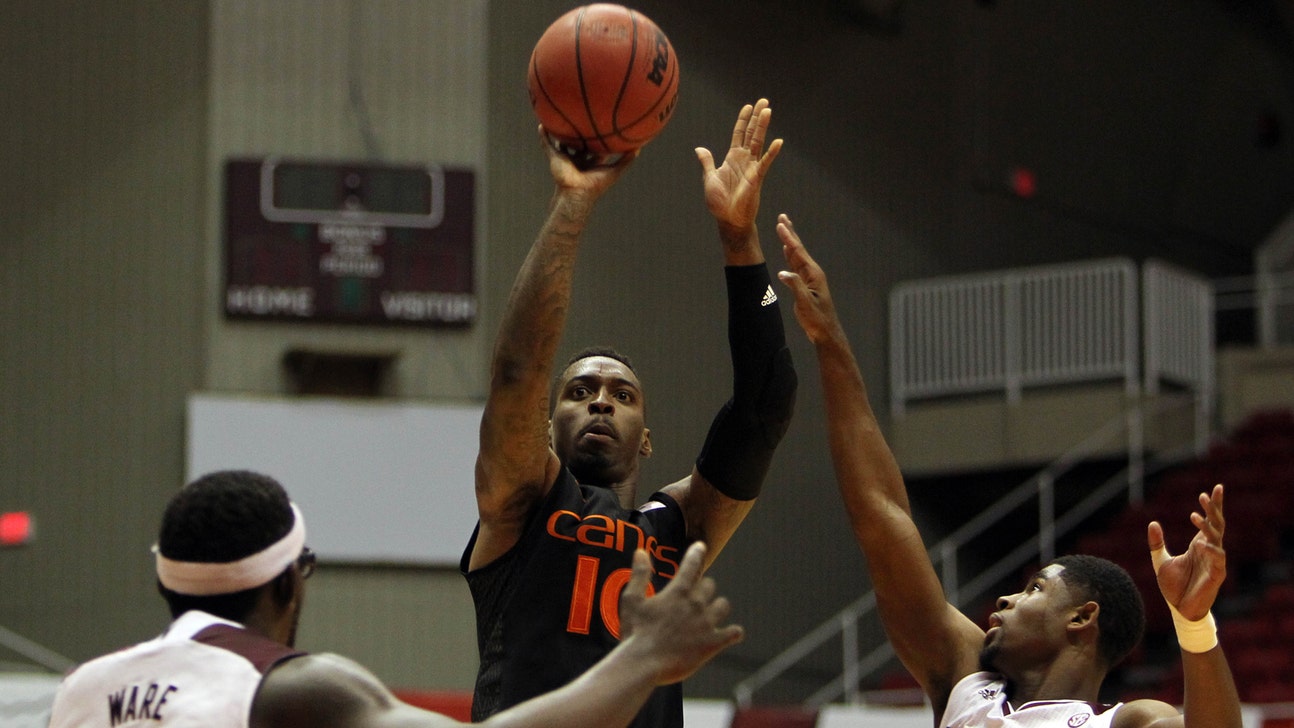 Miami (FL) Hurricanes
Sheldon McClellan scores 18 as Miami beats Mississippi State in first round in Puerto Rico
Published
Nov. 19, 2015 7:17 p.m. ET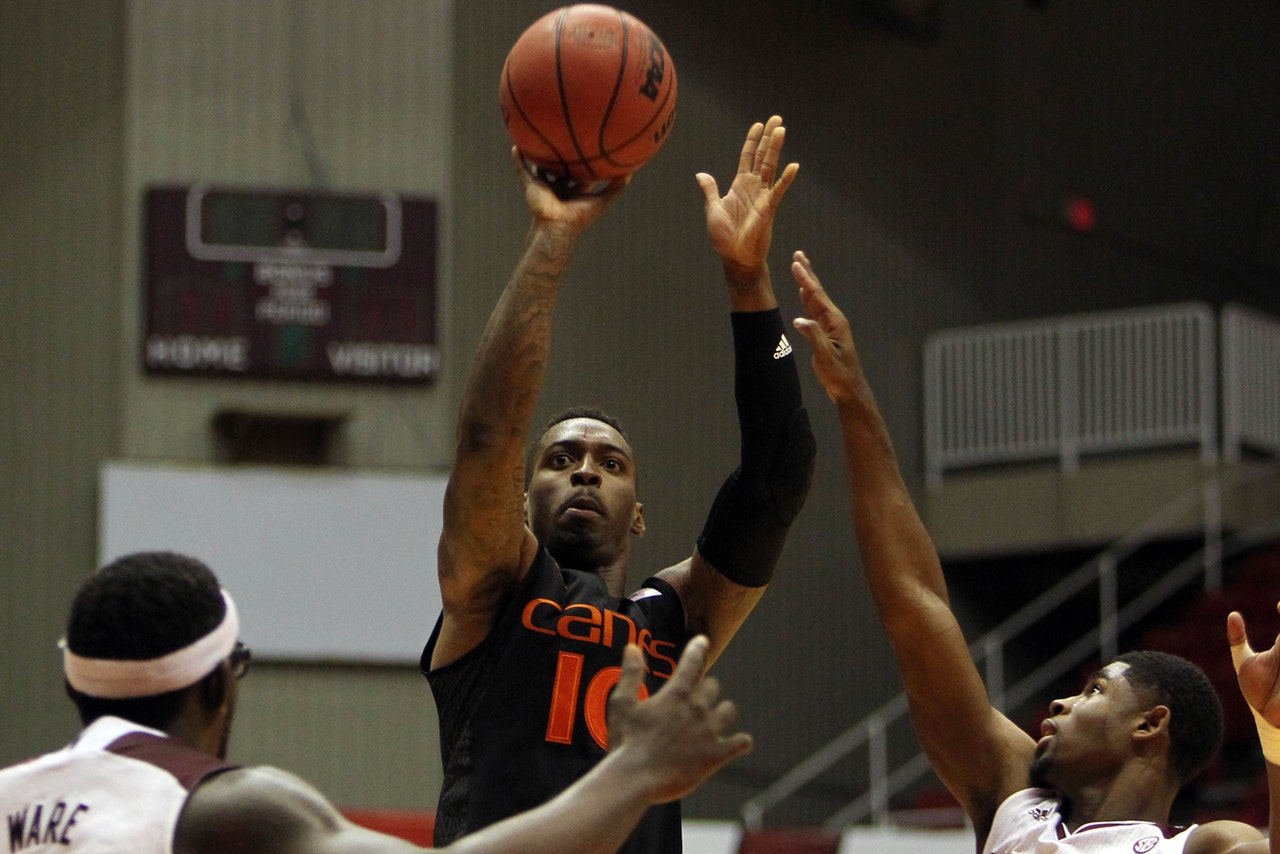 SAN JUAN, Puerto Rico (AP) -- Miami coach Jim Larranaga didn't like the look of his team during its pregame shootaround before opening the Puerto Rico Tipoff.
The Hurricanes sure had their coach fooled.
Sheldon McClellan scored 18 points and Miami jumped to a huge first-half lead on the way to a 105-79 win against Mississippi State in Thursday's first round.
Ja'Quan Newton added 15 points for the Hurricanes (3-0), who led by 29 points before the break in a can't-miss opening 20 minutes. Miami made 17 of its first 21 shots, including a run of nine straight, and used a 16-0 burst to blow the game open and take all drama out of this one.
And while the offense stirred a buzz, Larranaga had reason to feel good about the defense, too.
"I thought we were able to consistently make good defensive decisions," Larranaga said. "They ended up resulting in good offensive play. A lot of times your defense creates your offense. I thought that's what happened in the first half."
Well, that and the fact that Miami shot 63 percent on the way to tying the tournament single-half record with 59 points by the break. Miami finished at 57 percent shooting and had seven players score in double figures against the Bulldogs (1-2).
"We always know offensively we have a lot of weapons," point guard Angel Rodriguez said. "We felt that way last year as well. Our mentality this year is to truly improve as much as we can on defense.
"By outscoring people ... it's not going to win championships."
Miami fell just shy of the Tipoff's single-game scoring record of 107 points, set by North Carolina against Hofstra in 2010.
Not a bad way to start the stay in San Juan for a veteran team picked to finish fifth in the Atlantic Coast Conference.
Gavin Ware and Craig Sword each scored 20 points for Mississippi State, which got no closer than 18 points after halftime in an ugly follow-up to Monday's home loss to Southern.
It was a performance that had first-year coach Ben Howland saying simply: "Defensively, we've got to get way better."
"That obviously is a real good team that we took a shellacking from tonight," Howland said. "You've got to give them credit -- they're well-coached, extremely talented, unbelievably experienced, just a veteran club."
TIP-INS
Miami: This is Miami's first appearance in the Puerto Rico Tipoff since winning the event in the 2007-08 season. ... Miami had 26 points off turnovers and a 17-5 edge in second-chance points. ... The Hurricanes made 28 of 38 free throws.
Mississippi State: Prized freshman Malik Newman finished with 15 points on 5-for-10 shooting in 27 minutes. He has been hobbled by a toe injury in recent weeks. ... The Bulldogs shot 46 percent from the field.
CENTURY MARK
The 105 points marked the first time the Hurricanes had scored at least 100 points against a Division I opponent since beating Savannah State 105-65 in January 2004.
It was the first time they had scored 100 against any opponent since 2009, when Larranaga was still at George Mason.
RODRIGUEZ'S HOMECOMING
Rodriguez scored 11 points in his return to his hometown of San Juan. He left for the United States as a teenager to pursue a college scholarship.
Larranaga was OK with his players being motivated by playing for Rodriguez.
"If you're trying to motivate yourself and your way is saying, `I want to help my teammate, there's no better motivation than to do stuff for your friends," he said.
UP NEXT
Miami advanced to Friday's second round to face No. 16 Utah.
Mississippi State plays Texas Tech in Friday's consolation round.
---
---
Get more from Miami (FL) Hurricanes
Follow your favorites to get information about games, news and more
---