Eric Hosmer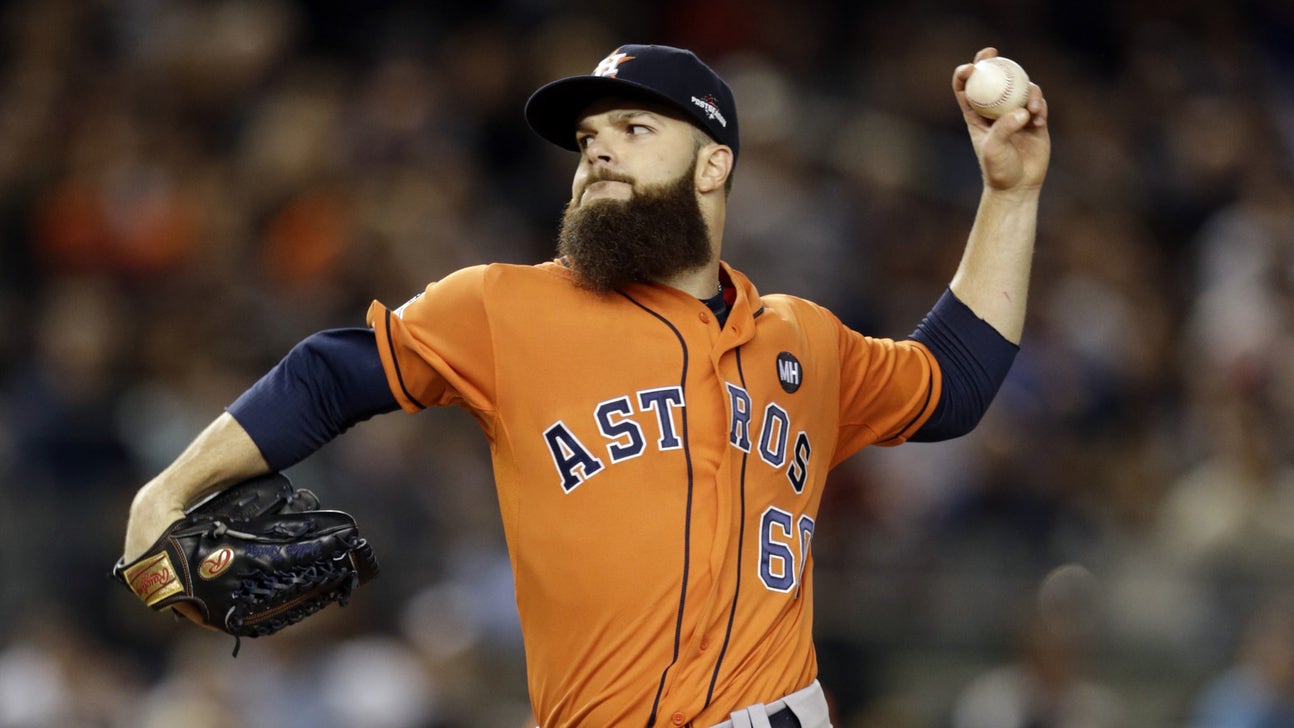 Eric Hosmer
Royals seek to beat an All-Star who didn't lose at home all year
Published
Oct. 10, 2015 8:00 p.m. ET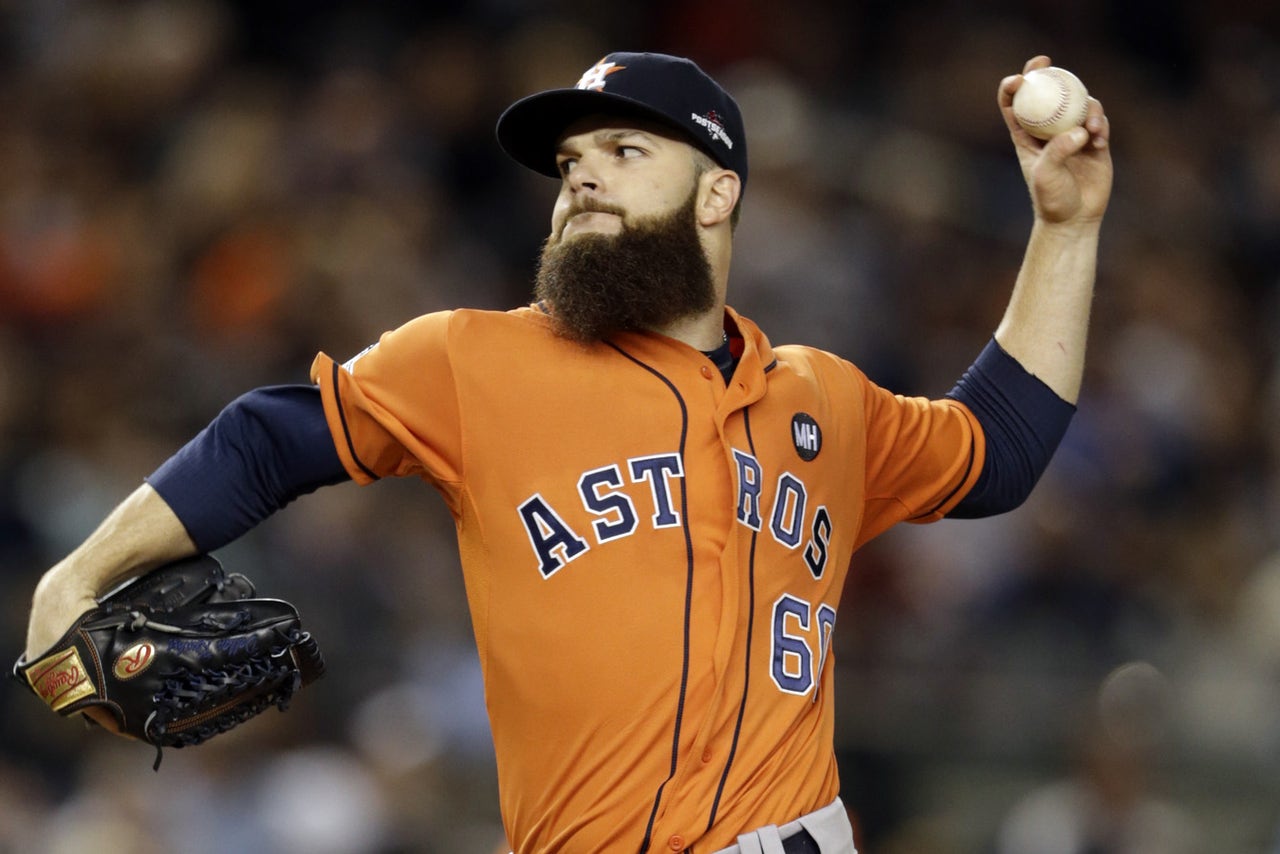 HOUSTON -- Dallas Keuchel has been asked why he pitches so well at home so many times that on Saturday, when it was posed yet again, Houston's ace had a little fun with the answer.
"Maybe it's the temperature," he said. "I don't know the AC ... set on 71."
Keuchel went 15-0 with a 1.46 ERA at Minute Maid Park this season, which is the best such mark in modern major league history, eclipsing two pitchers for the Boston Red Sox, Boo Ferriss and Tex Hughson, who both went 13-0 in 1946.
On Sunday when the Astros host a playoff game for the first time since the 2005 World Series, Keuchel will try to extend the mark and give Houston a 2-1 lead in the best-of-five AL Division Series against Kansas City.
His franchise-record home winning streak is actually 16 games after he won his last home start of 2014, and his ERA in Houston is the lowest home ERA in the AL since former Astro Nolan Ryan had a 1.07 ERA in 1972.
This will be Keuchel's second start in this postseason. He pitched six scoreless innings in a 3-0 win over the Yankees in the Wild Card Game to put the Astros in this series.
Royals manager Ned Yost is well acquainted with Keuchel and his work. He must think a lot of him, since as manager of the AL All-Star Game he named the 27-year-old his starter. Yost was also asked why he thinks Keuchel has been so dominant in Houston.
"He's just good," Yost said. "I mean, he's just good. But you look at his home and away record, there's quite a big difference in that. But ... he just pitches good here. And sometimes there's just no reason for it."
Keuchel is one of the few remaining players who were around for the really tough times, playing through two of Houston's 100-loss seasons before the Astros started to turn things around last year. Though they've already played three postseason games, suiting up for the first one at home adds a little something extra to Sunday's game.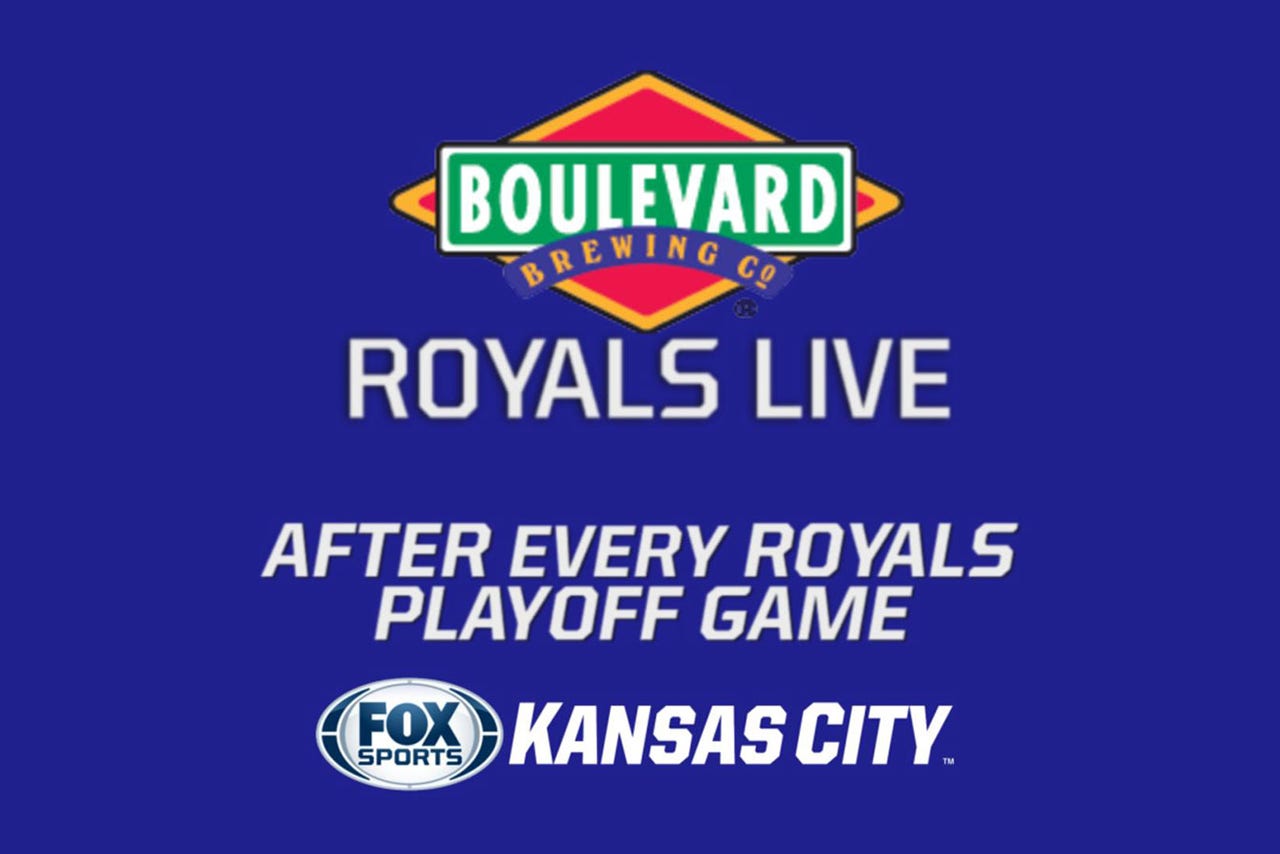 "That means a lot to me not only because I'm trying to get myself better, but the Astros as a whole and the city of Houston mean the world to me," he said. "I was drafted by them and I was in the minor leagues with them. So I give everything I possibly can, and I know they are appreciative of that. And anything we can do to bring the city together, we'll do."
Keuchel went 1-1 against the Royals in the regular season, tossing eight scoreless innings against them in a victory in Houston on June 30. He had a tough time in Kansas City on July 26 when he yielded 10 hits and five runs in 6 2/3 innings.
Kansas City's Eric Hosmer, who hasn't faced Keuchel this season but is 4 for 6 against him in his career, knows his team has an uphill battle on Sunday.
"Obviously, he's had a great year," Hosmer said. "The numbers he's put up are unbelievable. He's had an unbelievable season, especially the numbers he put up here at home. So we know it's going to be a tough assignment; we've just got to figure out ways to get to him."
The Royals will counter with Edinson Volquez, who went 13-9 with a 3.55 ERA this season. The last time he pitched in Houston he allowed eight hits and five runs in five innings of a 6-5 loss on July 1.
More memorable than those statistics is that it was a game where he plunked Houston right fielder George Springer, breaking his right wrist and sidelining him for more than two months.
"I felt really bad at the time," Volquez said. "I reached out to him and I talked to him a little bit and I said sorry about what happened to him. I was really sad about that."
Volquez looks for success in the postseason for the first time. The 32-year-old is 0-2 with a 12.15 ERA in two playoff starts, one with Cincinnati in 2010 and the other with Pittsburgh in 2014.
He aims to keep the Astros in check early after they scored three runs in the first two innings in both of the first two games.
"It's really important, because this is one of the greatest teams in baseball right now," Volquez said.
He could face an Astros lineup including center fielder Carlos Gomez for the first time in the series. A rib muscle strain has limited Gomez to pinch running in the first two games, but he said Saturday that he expects to be in the lineup for Game 3.
---
---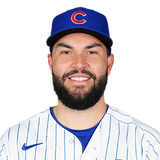 Get more from Eric Hosmer
Follow your favorites to get information about games, news and more
---