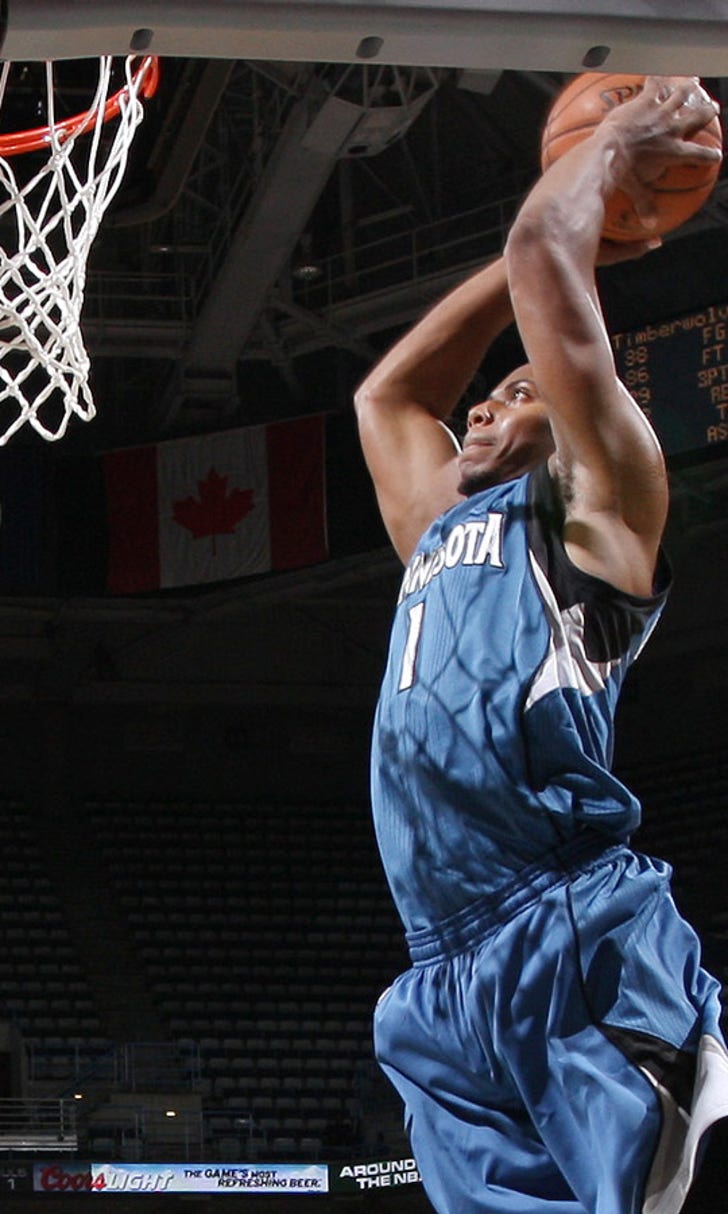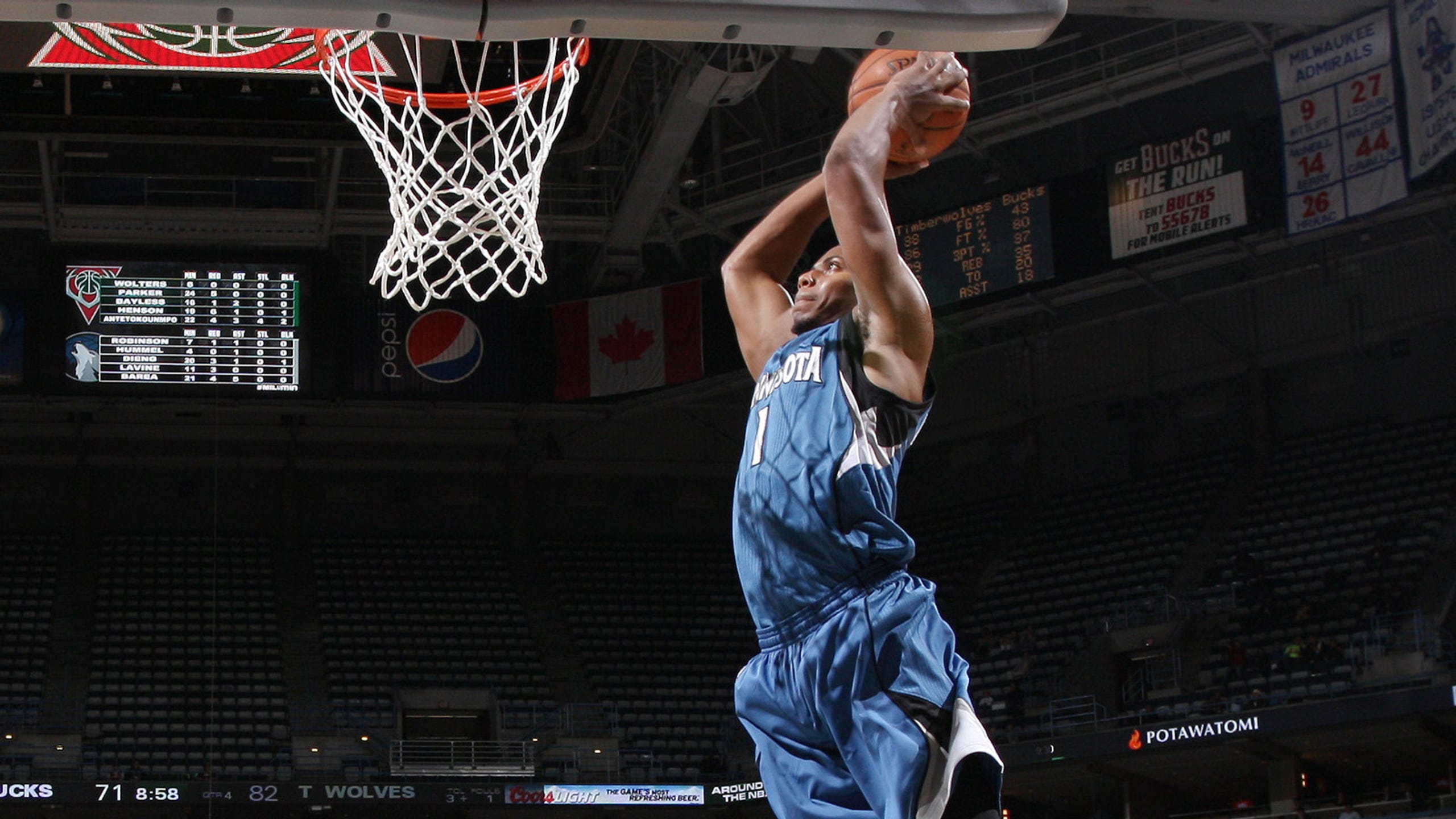 Robinson survives final Wolves' roster cut, now ready to learn
BY foxsports • October 28, 2014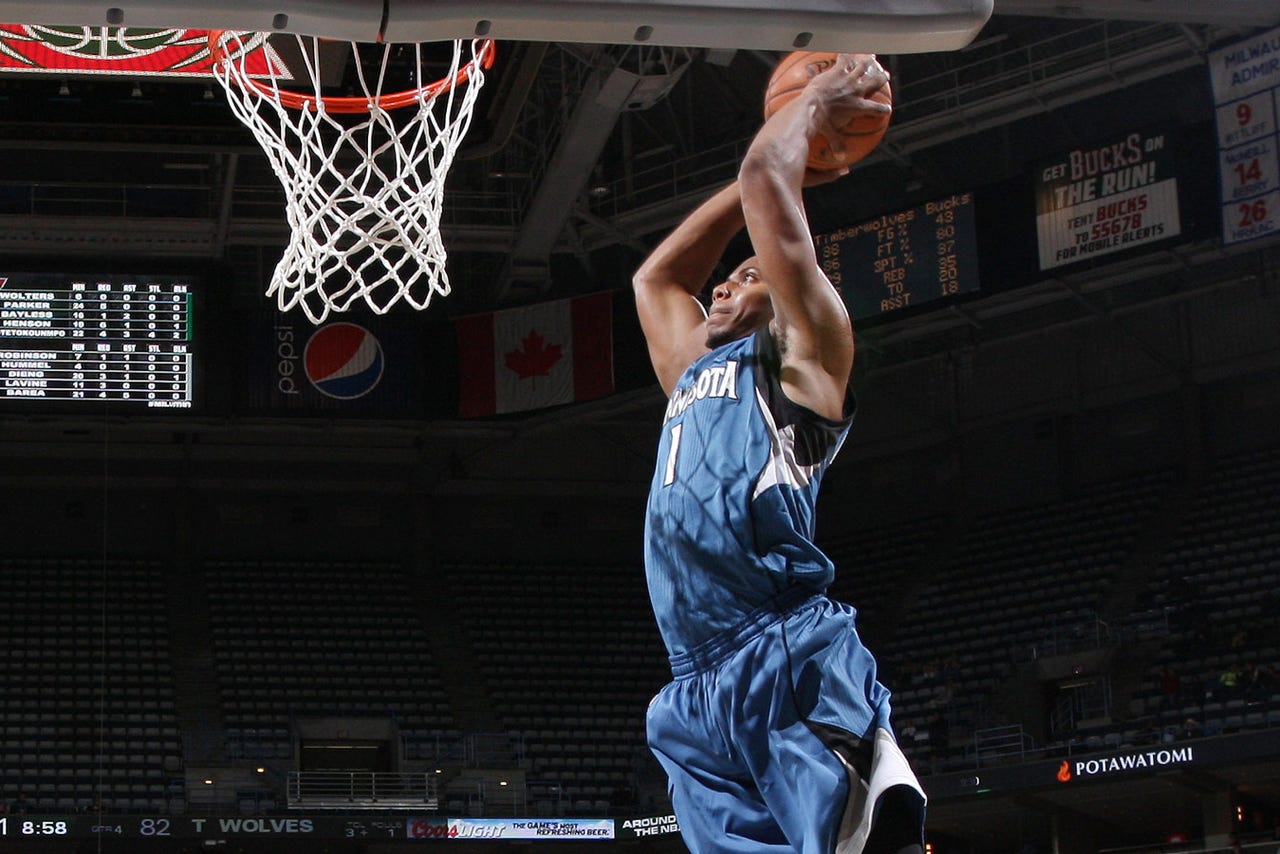 MINNEAPOLIS -- Long after the Target Center's Lifetime Fitness center was closed for business Saturday night, on a day off for Timberwolves players, small forward Glenn Robinson III swiped his way in and started shooting baskets in the team's private practice facility.
He arrived at 9 p.m. He wasn't home till after 1 a.m.
It's the kind of above-and-beyond work ethic his father, former NBA star Glenn "Big Dog" Robinson, instilled from an early age. The younger Robinson -- the one without any NBA games to his credit yet -- did the same thing in college, he and his teammates often ordering dinner to Michigan's William Davidson Practice Center so they didn't have to leave the building.
"He's probably one of the hardest workers we have," Minnesota coach and president Flip Saunders said Sunday after practice.
Long extra hours within the Target Center's innards -- sometimes alone, sometimes with shooting coach Mike Penberthy -- helped Robinson land the 15th and final spot on Minnesota's opening-day roster. So did length (6-foot-6, 6-10 wingspan, 8 1/2-foot standing reach) and athleticism (41.5-foot vertical leap) that had Saunders calling Robinson a "first-round talent" after drafting him 40th overall this summer.
The Wolves reached a negotiated buyout agreement with guard J.J. Barea and waived him shortly before Monday afternoon's roster deadline, trimming its player list to the NBA-mandated, 15-man limit. Robinson was grateful to stick around, but not necessarily surprised.
"I think that I worked hard for it," Robinson, 20, said Tuesday shortly before the team's flight to Memphis for Wednesday's season opener. "Nothing was given to me. I came in with the mindset that I'm going to make the team, and I'm going to make this roster."
Averaging less than 10 minutes in five preseason appearances, Robinson showed well enough in practice to survive. But that doesn't mean he'll be playing much.
One of six small forwards on the roster, Robinson likely will be a healthy scratch most of the time. His development will depend upon continued hard work in practice and, if possible, any time he can spend in the NBA Developmental League.
Working with NBA veterans, including Barea, has been good for him already, Robinson said. They've allowed him the reps he needs and taught him tricks of the trade.
But there's no better teaching -- and evaluation -- tool than game action.
"Playing minutes, that's basically your report card," Saunders said. "That's your barometer of what have you picked up and what have you learned in your practice and not when you're in a situation where you're playing an active game with a crowd and everything else. How much game slippage is there, and are you able to operate at the level you did in practice?"
The only chance Robinson has to exhibit that would be if players ahead of him in the pecking order are unavailable or D-League affiliate Fort Wayne has some room for him. But the Wolves share the Mad Ants with 12 other NBA clubs, and only four NBA players -- two at any one position -- can be on a D-League roster at one time.
"You don't want him to go somewhere where he might not play," Saunders said. "If we can find a situation that's . . . conducive for him to do (play a lot), we'll utilize that. If not, he'll be able to practice with our people, our guys. We do a lot."
Robinson's fine with either scenario, he said.
"I think whatever happens, I'm a great learner," Robinson said. "I'm a great listener and observer, so I don't see a problem with any of it. I think it's just going to be my job to try to learn from it. Of course, if that means going there (to the D-League) to get some playing time, get my conditioning down, I'll do whatever I've got to do there. I wouldn't mind that, but being here with these guys, I learn a lot from them every day, too."
Follow Phil Ervin on Twitter
---
---