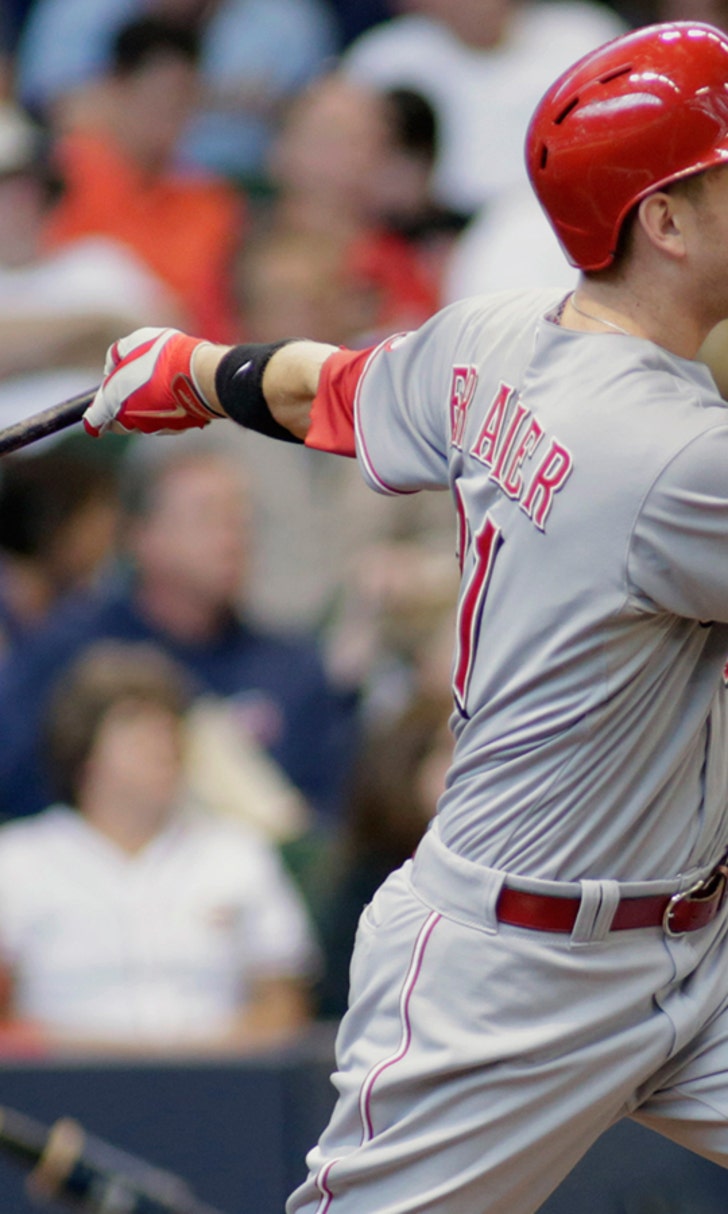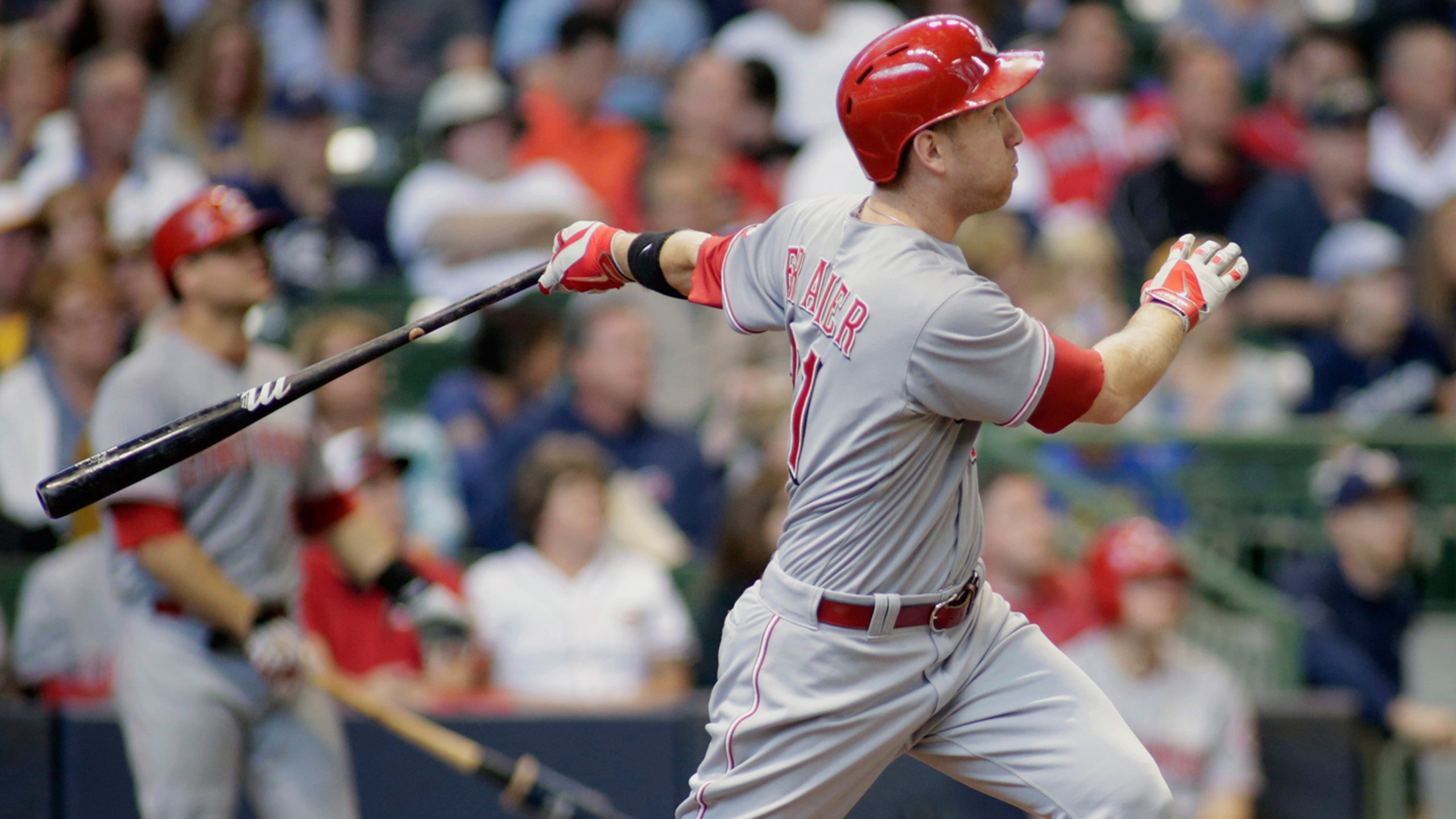 Reds sign Frazier to two-year contract
BY foxsports • February 8, 2015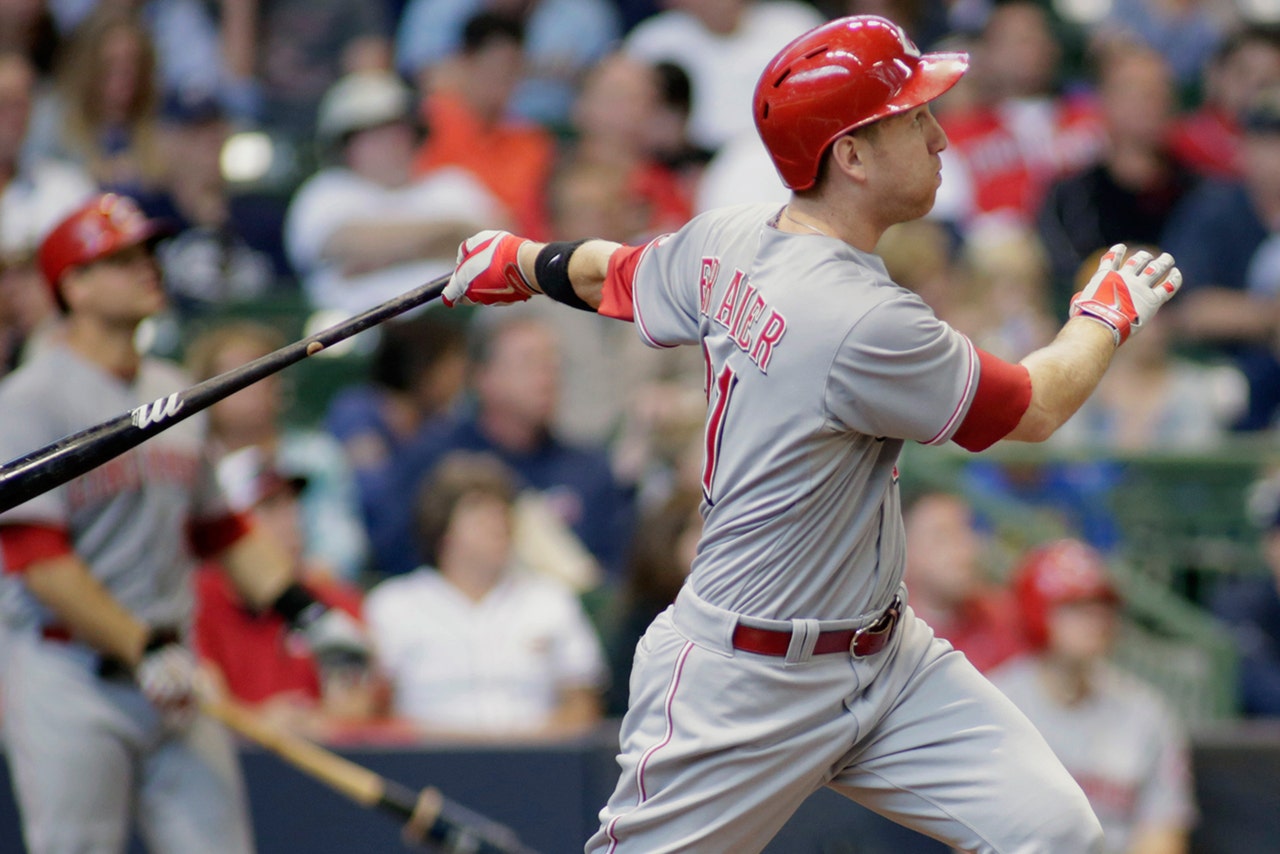 CINCINNATI -- The Reds are down to one arbitration case after announcing they have signed third baseman Todd Frazier to a two-year deal on Sunday. Frazier, who will turn 29 on Thursday, was entering his first of three arbitration-eligible seasons.
According to MLB.com's Mark Sheldon, the deal is worth $12 million; $4.5 million this season and $7.5 million in 2016. This year's salary is a compromise between the figures the Reds and Frazier's representatives exchanged for arbitration. The Reds offered $3.9 million, Frazier's agents asked for $5.7 million. Frazier made $600,000 last season.
Frazier led the Reds with 29 home runs and 80 RBI in 157 games, 43 of which he played at first base as part of the replacement rotation the Reds used while Joey Votto was injured. Frazier batted .273 with a .336 on-base percentage and .479 slugging percentage. He was a first-time National League All-Star last season and his WAR of 4.7 was sixth among all third basemen, according to FanGraphs.com.
Frazier had 163 hits to lead the Reds, including 44 multi-hit games. He added 20 stolen bases to join Chris Sabo and Aaron Boone as the only third basemen in franchise history to have 20 homers/20 steals in a season.
The Reds started the offseason with nine players eligible for arbitration but only closer Aroldis Chapman remains from that group. The Reds have offered $6.65 million, while Chapman is seeking $8.7 million. He made $7.86 million last season. This is Chapman's second year of arbitration eligibility.
The Reds previously avoided arbitration with catcher Devin Mesoraco by signing him to a four-year, $28 million contract. Pitcher Mike Leake ($9.78 million) and shortstop Zack Cozart ($2.35 million) each signed one-year deals. Outfielder Chris Heisey and pitchers Mat Latos and Alfredo Simon were traded. Pitcher Logan Ondrusek was not tendered a contract offer and has signed to play in Japan this coming season.
---
---