Kansas City Chiefs
Kansas City Chiefs
Quinn back to lead woeful Chiefs' offense
December 19, 2012

KANSAS CITY, Mo. – Brady Quinn reported that his damaged ribs are fine and that he's ready to go as the Chiefs' starting quarterback on Sunday against the Indianapolis Colts.

Whether or not his presence will help the severely damaged Chiefs offense is bigger question.

Quinn and the Chiefs' offense are coming off their worst performance of the season in a 15-0 loss to the Oakland Raiders. And the 119 total yards of offense also qualified as one of the worst in the 50-year history of the franchise.

Of course, that may not have surprised many Chiefs fans who have watched the NFL's lowest-scoring offense (13.9) all season.

How frustrating has it been for Chiefs coach Romeo Crennel to watch such a dreadful offense?

"Well, the team has been frustrating," Crennel said. "Losing is frustrating. However you lose, it doesn't make any difference how you lose – if it's the defense, if it's the offense or it's special teams – when you lose, all right, it's frustrating."

But there's little doubt that the Chiefs' offense, which hasn't scored a point in seven straight quarters, continues to drag the rest of the team down.

Certainly the loss of wide receiver Dwayne Bowe has hurt over the last two games as the Browns and the Raiders each geared up to effectively stop the Chiefs' running attack.

That has left the Chiefs' one-dimensional with the one phase of the game they hardly excel at – passing. The Chiefs are next to last in the NFL in passing yards per game at just 180.9.

But even before Bowe was hurt, first-year offensive coordinator Brian Daboll came under fan and media criticism for showing less than creative play calling.

Asked if Daboll had met his expectations this year, Crennel ducked the question.

"The team has not met my expectations," Crennel said. "Me included."

Crennel also flatly denied he has ever considered giving the play-calling duties to another offensive coach.

Quinn, too, was uncomfortable critiquing Daboll's play calling.

"It's hard for me to say," Quinn said. "I just run the plays I'm given."

Perhaps, though, there could be a little more innovation and deception in the play-calling approach.

The Chiefs did try a trick play a few weeks ago against Denver, a half-back pass thrown back to Quinn in the opposite flat (it was incomplete).

But Crennel doesn't believe deception is the answer.

"Well you know what, when you're getting handled pretty good, you have a hard time believing that gadgets are going to work and make the difference," he said. "You've got to have a good foundation and you've got to be good fundamentally. And if you're good that way then a gadget might work. Then you have to look at how have the gadgets that we've run in the past this year, have they worked?"

Reminded of the Quinn trick play against Denver, Crennel said, "But it was a gadget. So you wanted gadgets and we gave you one and it didn't work. So you want another one that doesn't work or what?

"If they work, I'm telling you, if any play works, it's great. If the play doesn't work, then it's not good. And we can try gadgets and then if they didn't work you'd be saying 'Well, you tried a lot of gadgets that game. Why'd you try that many gadgets?' That's the nature of the beast that we deal with."

Crennel's main concern is executing any play on first and second down that will keep his offense out of third-and-longs.

"If you look at those third downs we haven't been converting, they've all been third and long – third and seven-plus," he said. "I think 24 of 24 have been third and seven-plus and the defense has the advantage on that distance on third down. And I think 16 of them have been third and 10 or plus, so we've got to do a better job on first and second so that we can get it to third and four.

"Now the defense has to defend more things when you can get it to third and four. But third and 10, they know that you pretty much have to throw and they pin those ears back and they come on."

So how do the Chiefs get better on first and second down?

"Just get back to what we do best," right tackle Eric Winston said, "and that's run the ball with a little play action (pass). That's what we're built to do."

---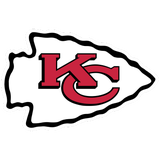 Get more from Kansas City Chiefs
Follow your favorites to get information about games, news and more
---