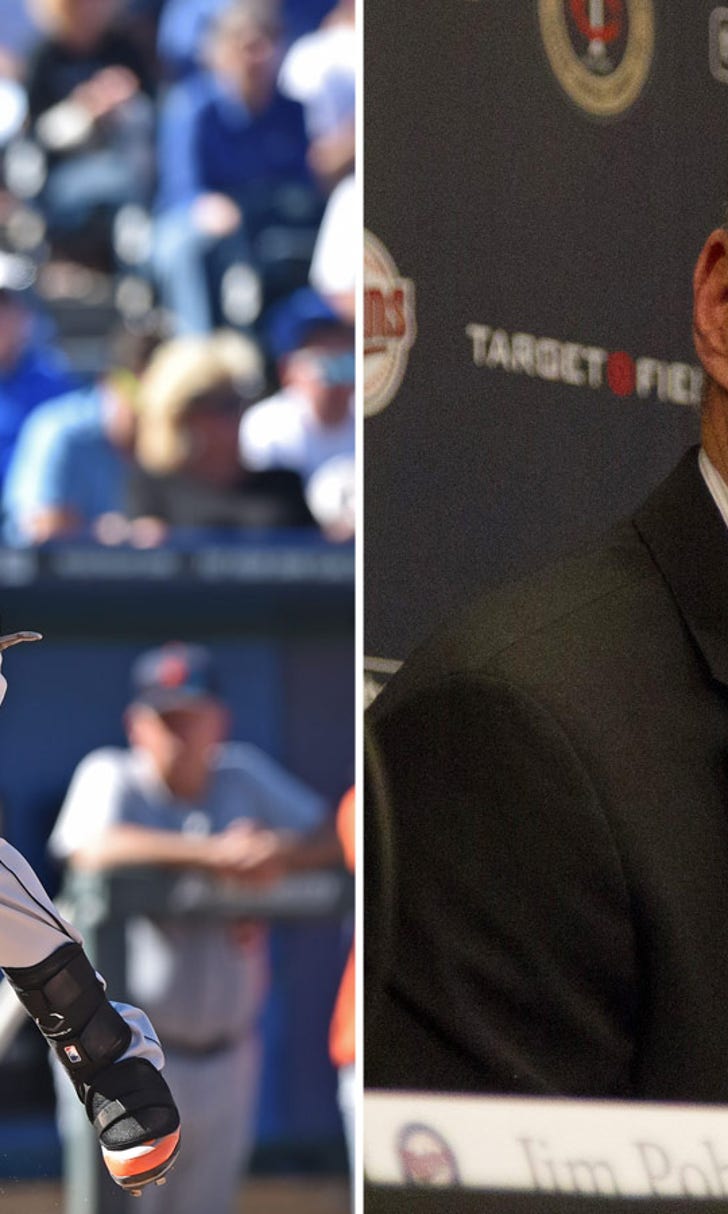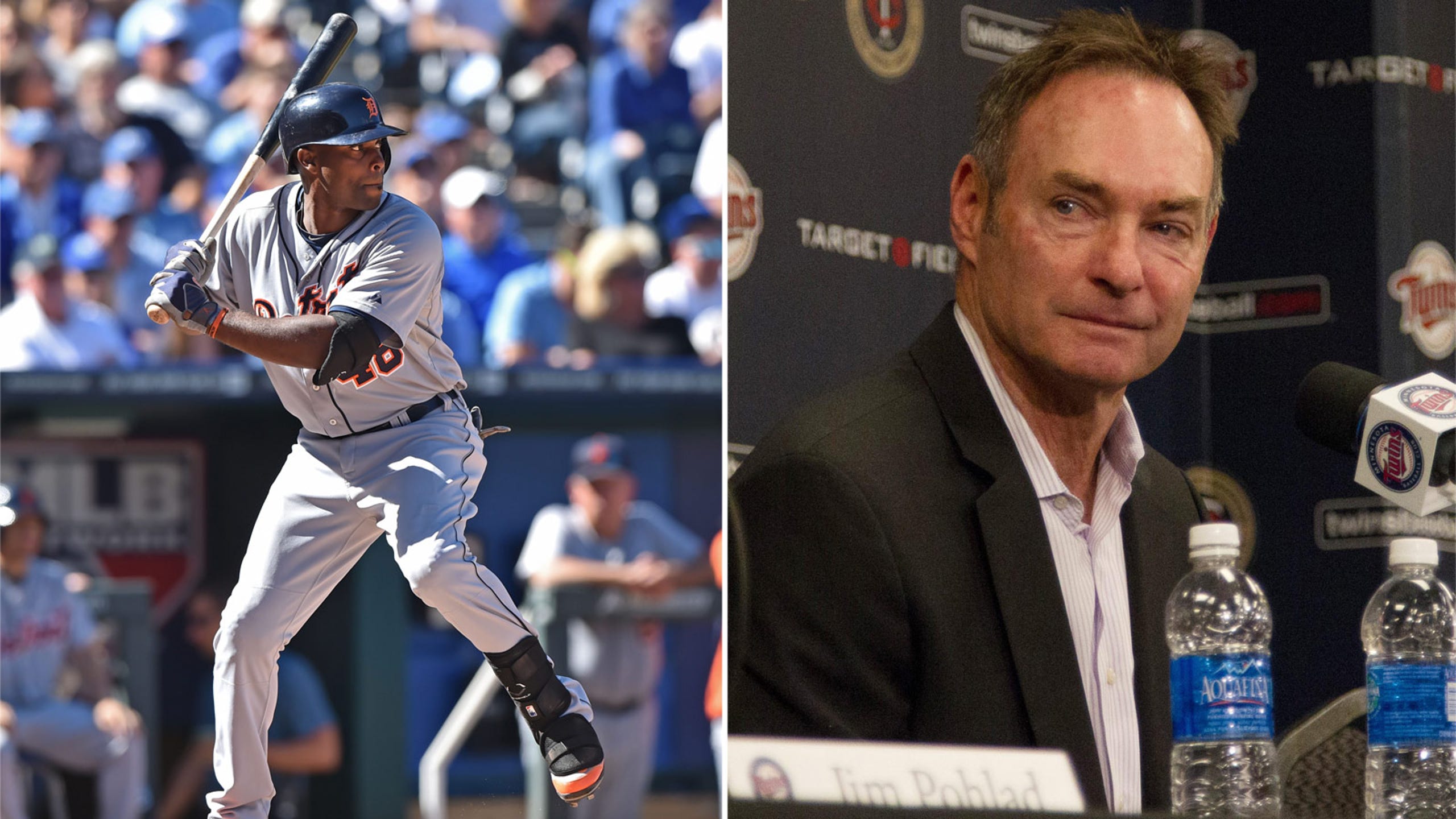 Pushing 40: Twins' manager Molitor sees some of himself in Hunter
BY foxsports • December 8, 2014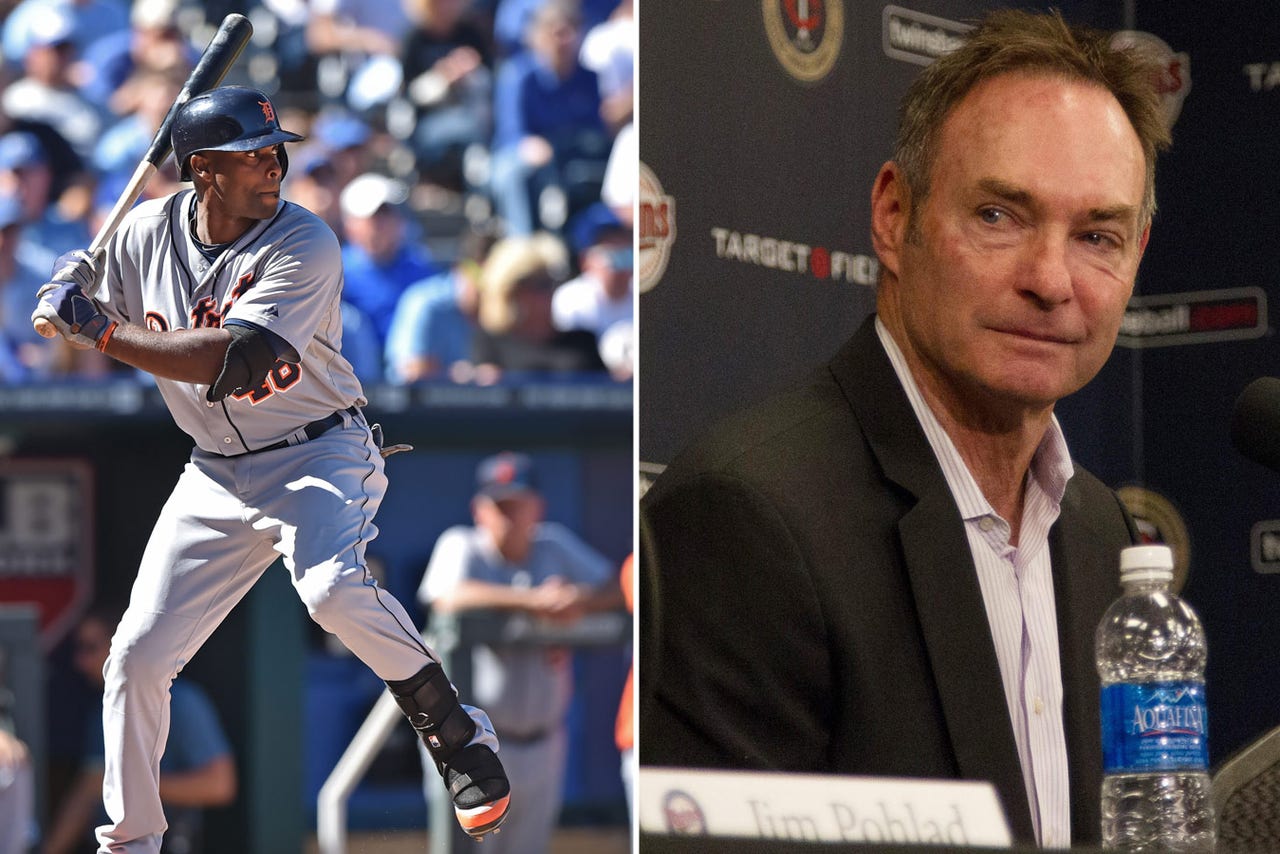 MINNEAPOLIS — By the time Paul Molitor finally came home to play for the Minnesota Twins, the St. Paul native was 39 years old.
That just happens to be the same age Torii Hunter is now as he's returned to Minnesota for his second stint with the Twins. Hunter began his career in Minnesota as a first-round draft pick in 1993 and later spent seven years away from the Twins before signing a one-year deal last week. His big-league debut was back in 1997, a season in which he made just one appearance with the Twins as a pinch runner.
One of his teammates that year: Molitor, who will now be Hunter's manager for the 2015 season.
"It's crazy how things come full circle," Hunter said. "Just watching Molitor at the end of his career and I was a young player and he was imparting in me, showing me different things. Now he's the manager and I'm almost at the end of my career. I'm still producing, though."
When Molitor recorded his 3,000th career hit in September of 1996, he had already turned 40 years old. He played in a career-high 161 games that year despite his advanced age — Hunter played 160 games in a season once during his 18-years career.
Molitor was a productive hitter up until his career ended after the 1998 season, Hunter's second year with the Twins. As a 39- and 40-year-old in 1996, Molitor batted .341, the third-highest average of his Hall of Fame, 21-year career. He added a personal-best 113 RBI that season.
It remains to be seen if Hunter can still produce offensively in 2015, and he'll turn 40 in July. But if he needs a blueprint on how to hit successfully in the twilight of his career, Hunter doesn't have to look further than his new manager and former teammate.
"I joked with him, I said, 'I played 161 games that year,' so I'm putting a little pressure on him," Molitor said of playing at 40. "Not for a minute am I going to diminish what I think he's going to bring to our team on the field. I expect a solid offensive performer, a guy who runs the bases intelligently, situational hitting and of course defense. He always seems to make the right choices."
During a news conference last week to re-introduce Hunter to Twins Territory, Molitor was asked what he recalled about a young Hunter, who was a 22-year-old kid when he debuted in 1997, playing just one game. Hunter went on to play just six games for Minnesota in 1998, but he did enough to leave a lasting impression on Molitor in the Hall of Famer's final season.
Molitor recalled a story about a young Hunter going back to the outfield wall to try to rob a home run. Though Hunter's chances of actually catching the ball were slim, he still crashed into the fence in an effort to make a play.
"He was very dedicated to try to figure it out. Always unselfish. Played fearlessly," Molitor said of Hunter. "I think I've had a chance to play around some pretty good center fielders, guys that could cover ground and do various things. He can do all those things. But the fearlessness with which he played the position was one of the most impressive things I saw about Torii when he was young."
Hunter doesn't roam the outfield quite like he did as a rookie, and he doesn't play center field anymore. But the veteran right fielder has held his own at the plate even as he approaches 40. In 142 games with Detroit last season, Hunter hit .286 with 17 home runs and 83 RBI. Not quite as good as the numbers Molitor put up, but not bad for a 39-year-old, either.
One of the reasons the Twins wanted Hunter back was for his leadership. On a team with plenty of youth, Hunter can be that veteran voice that Molitor was for Hunter and other young players back in the late 1990s.
Minnesota also believes Hunter can be productive on the field, too. After all, Molitor certainly was at that same age.
"The adjustments that he's made, the intelligence with which he plays now, we all talk about leadership and things he's going to do, which are going to happen naturally on our team," Molitor said. "But his performance is still something that's going to be very impactful to our team. I'm very excited about the whole package."
Follow Tyler Mason on Twitter
---
---