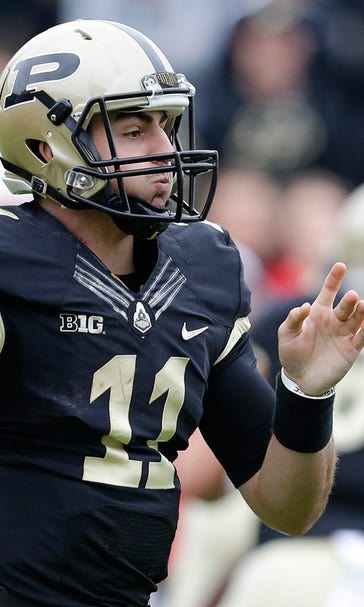 Purdue air attack beats Nebraska 55-45
October 31, 2015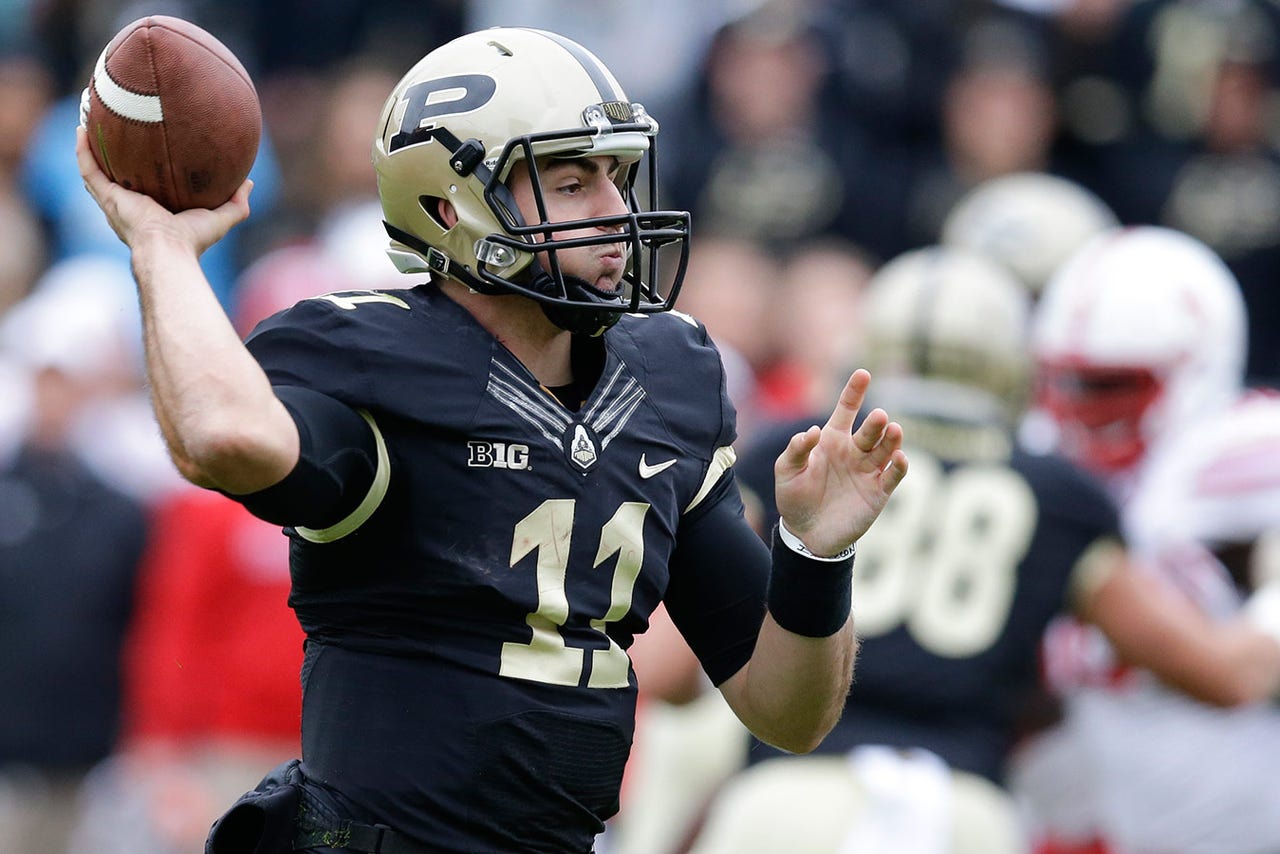 WEST LAFAYETTE, Ind. -- David Blough threw four touchdown passes and ran for a score, and cornerback Anthony Brown intercepted three passes, leading Purdue to a 55-45 victory against Nebraska on Saturday.
The victory snapped the Boilermakers' nine-game Big Ten Conference losing streak and gave third-year coach Darrell Hazell his first conference victory in Ross-Ade Stadium after losing his first nine league home games.
Purdue (2-6, 1-3) improved to 6-26, 2-18 in the Big Ten under Hazell. It is the Boilermakers' first Big Ten victory since winning at Illinois last October.
Freshman Blough finished 28 of 43 for 274 yards.
Nebraska (3-6, 1-4) played without starting quarterback Tommy Armstrong, who has a right foot injury, and turned to junior Ryker Fyfe, who was intercepted four times, including three times by Brown. It was the first time a Purdue player intercepted three passes in a game since linebacker Mike Rose had three against Northwestern in 1997.
While Fyfe led back-to-back touchdown drives in the first 3:21 of the fourth quarter to pull his team to within 42-31, a 26-point deficit was too much to overcome. Fyfe finished 29 of 48 for 407 yards with four touchdown passes.
Nebraska had beaten the Boilermakers by a combined 79-21 the past two seasons, including 44-7 in 2013 in West Lafayette, but the struggling Cornhuskers had no answer for Blough and could not score enough to negate Fyfe's four interceptions and five total turnovers.
Purdue delivered what amounted to a knockout punch when Blough threw an 83-yard touchdown pass to DeAngelo Yancey with 5:19 to play in the third quarter, pushing the lead to 35-16.
Nine seconds later, Brown intercepted Fyfe for a third time, giving Purdue the ball at the Nebraska 19, setting up Blough's 9-yard touchdown pass to Yancey. With 2:34 remaining in the third quarter, the Boilermakers led, 42-16.
Blough threw his second touchdown pass -- a 5-yarder to tight end Jordan Jurasevich -- to give the Boilermakers a 28-16 lead with 7:42 left in the third quarter. Blough was eight of 10 for 68 yards during the 13-play, 80-yard drive, including an 18-yard screen pass to Markell Jones that gave Purdue a first down at the Cornhuskers' 25.
The Cornhuskers pulled to within 21-16, driving 75 yards with the second-half kickoff and getting an 8-yard touchdown run from Imani Cross with 12:04 left in the third quarter.
The drive included a 30-yard pass from Fyfe to Devine Ozigbo to the Purdue 18 and a roughing-the-passer penalty against Boilermaker defensive tackle Jake Replogle that advanced the ball to the 9.
Purdue took advantage of three first-half Nebraska turnovers, converting two into touchdowns, for a 21-9 lead through 30 minutes.
The Cornhuskers took a 3-0 lead with 7:53 remaining in the first quarter on Drew Brown's 41-yard field goal, capping a 12-play, 70-yard drive that included an 18-yard run by Terrell Newby to the Boilermakers' 22.
Purdue countered with a 56-yard touchdown run by Blough on a quarterback draw, giving the Boilermakers a 7-3 lead with 5:06 left in the opening quarter. Blough ran four times for 63 yards during that six-play, 77-yard drive.
With 23 seconds left in the first period, Nebraska center Ryne Reeves snapped the ball over Fyfe's head, and Purdue linebacker Garrett Hudson returned the fumble 27 yards to the Cornhuskers' 16.
Five plays later, Blough threw a 3-yard touchdown pass to Danny Anthrop, and Purdue led 14-3 with 13:48 to play in the second quarter.
Nebraska got a 42-yard kickoff return from Stanley Morgan Jr., and then a 22-yard run by Newby, setting up Fyfe's 20-yard touchdown pass to Morgan Jr., trimming the Purdue lead to 14-9 with 11:52 remaining in the first half.
Brown's diving interception at the Nebraska 22-yard line with 6:12 to play in the half set up a 4-yard touchdown run by wide receiver Domonique Young with 4:12 left in the second quarter, and Purdue had its halftime lead.
Nebraska outgained Purdue 173-172 during the first two quarters and had 11 first downs to the Boilermakers' 8, but the 14 points as the result of turnovers were the difference.
---
---