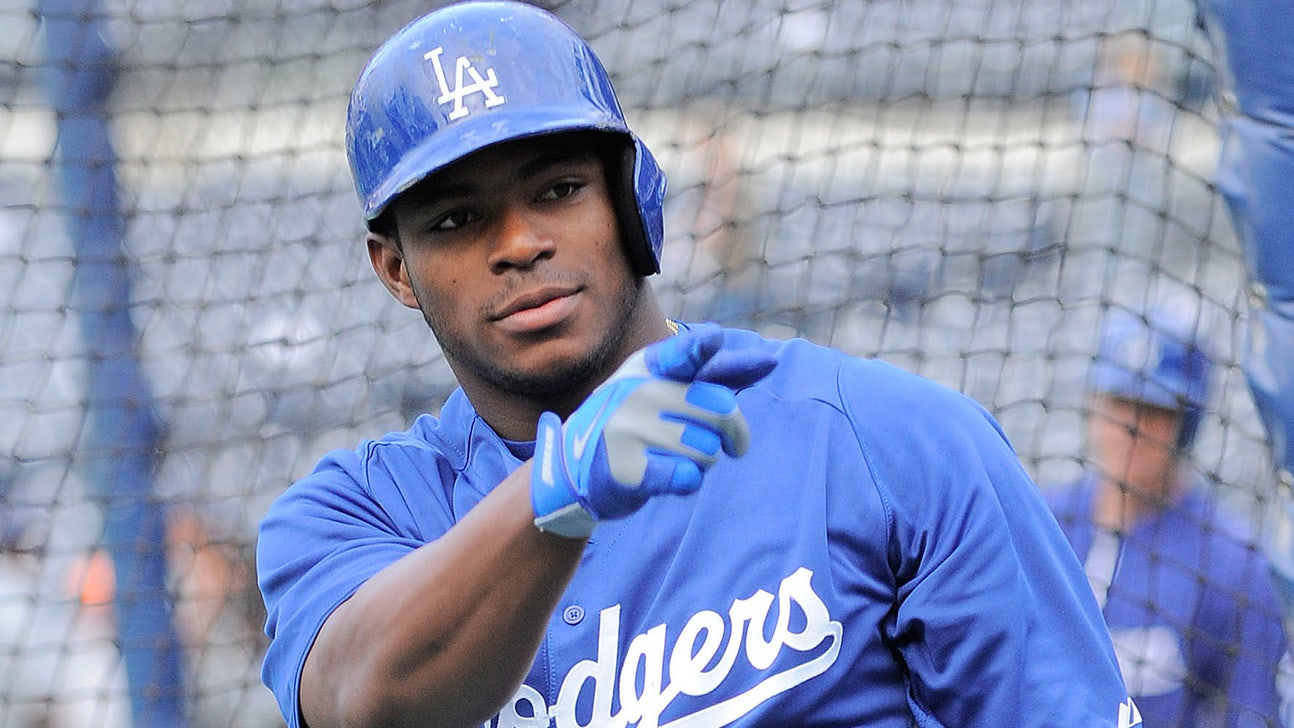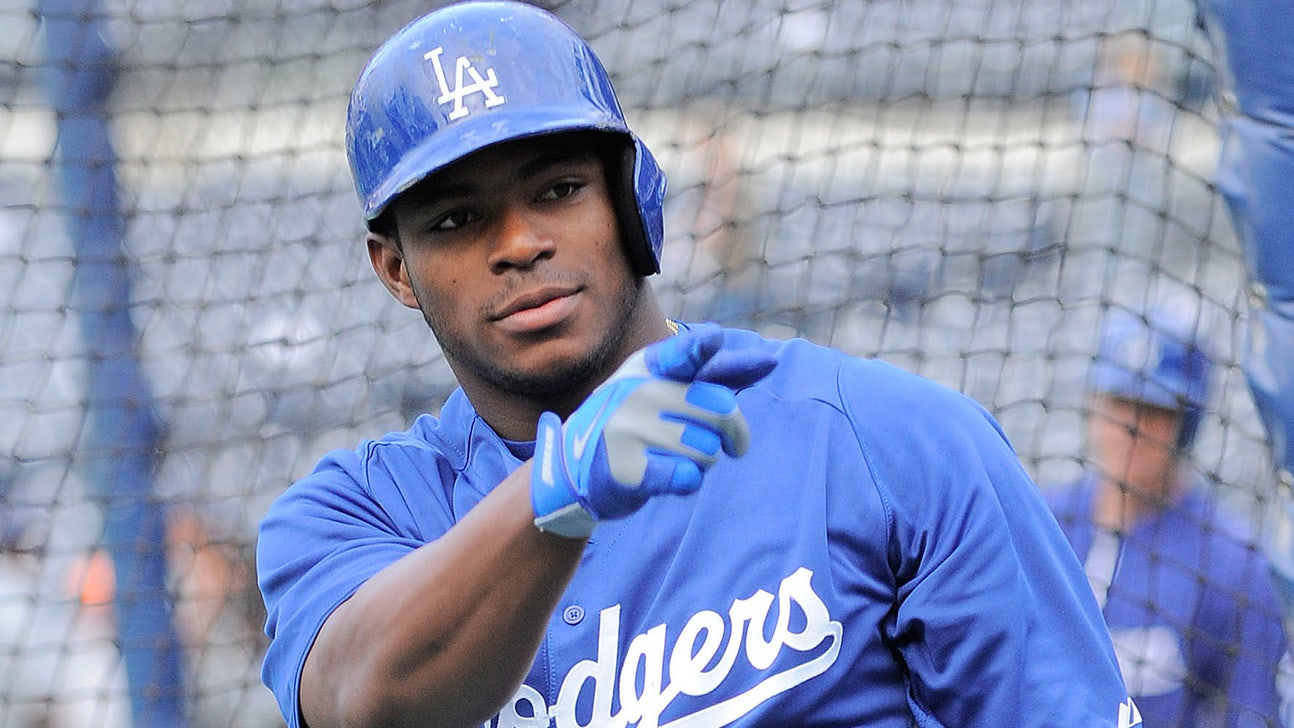 Puig apologizes to Dodger fans: 'I'm not going to ever drive fast'
Published
Feb. 1, 2014 8:41 p.m. ET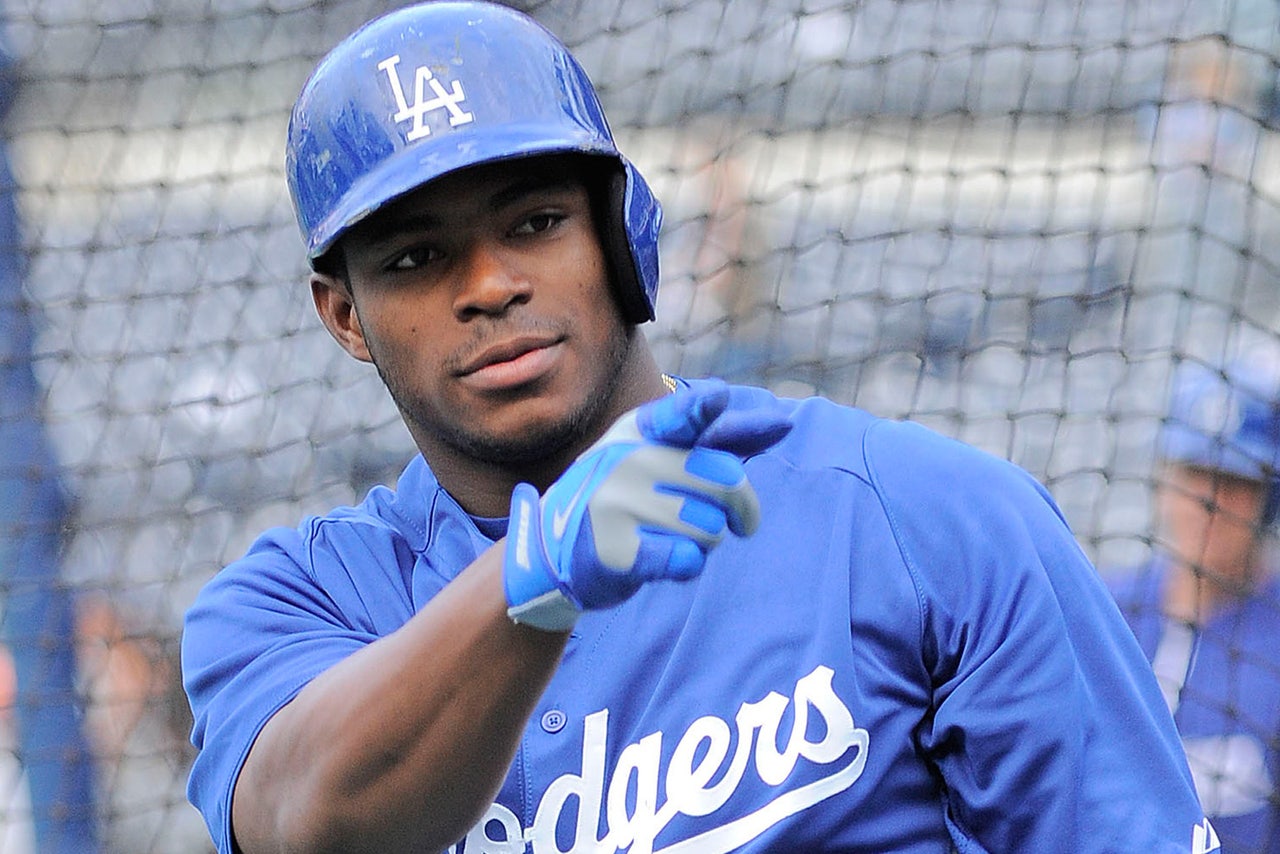 LOS ANGELES -- Although it was a bit awkward and probably embarrassing, Yasiel Puig offered an apology to Dodgers fans Saturday after an offseason in which he was arrested for speeding on a Florida highway.
Asked on stage what he wanted to say to fans attending the team's Fanfest at Dodger Stadium, Puig smiled sheepishly and said, "I'm not going to ever drive fast. Not even going to drive slow. Not fast or slow.
"I now have a driver. I'd like to ask forgiveness from the city of Los Angeles and the fans here."
Puig, 23, was stopped last December and cited for driving 110 mph in a 70-mph zone. A reckless driving charge was dropped last week by the Florida state attorney's office, although Puig still received a ticket for speeding.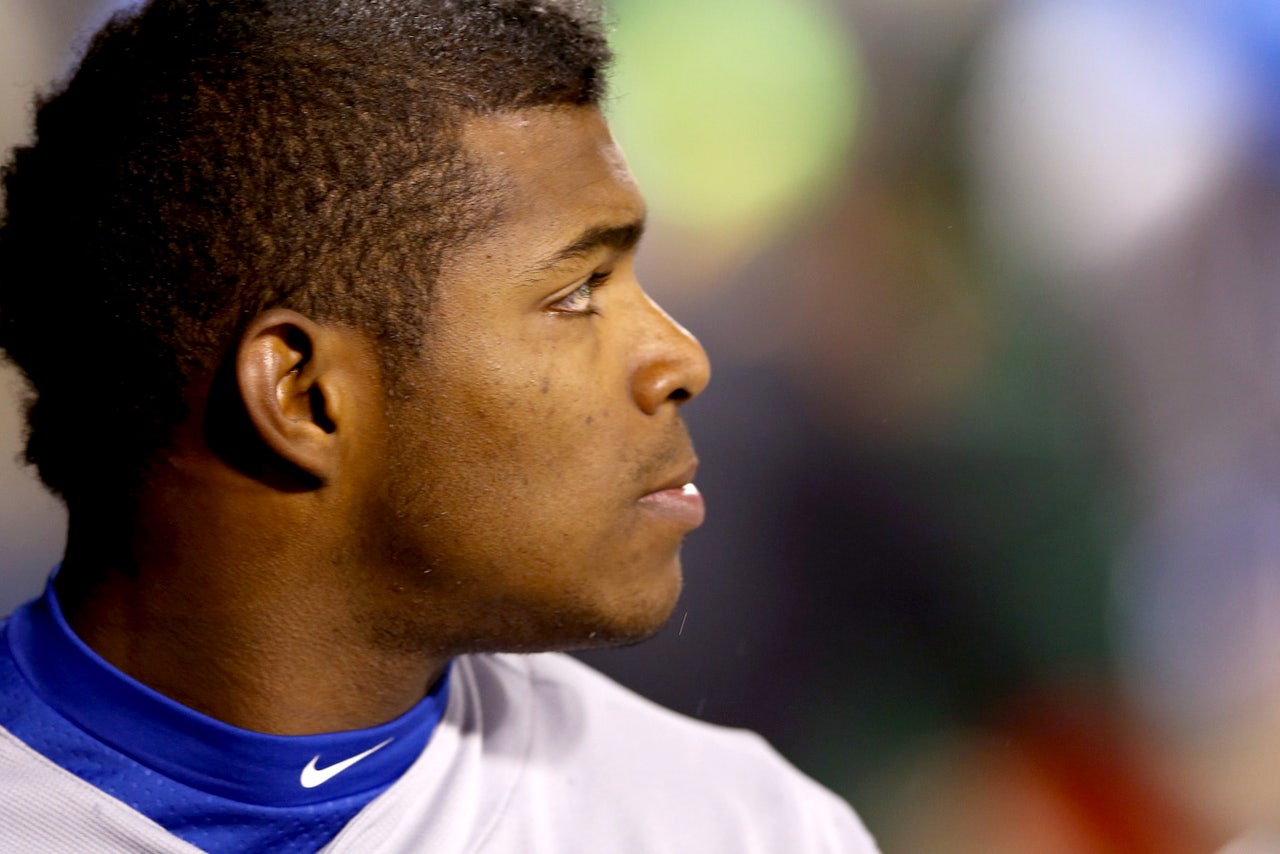 A Yasiel Puig baseball card going for $35,000 on eBay?
READ MORE
The arrest was his second for speeding in 2013. While playing for the Dodgers' Double-A farm team at Chattanooga, Tenn., last April, Puig was stopped for driving 97 in a 50-mph zone. Those charges were dismissed in November.
After his second arrest, Puig hired a cousin to drive him. He also has taken part in a number of team-sponsored projects, including a visit Friday to Homeboy Industries, which assists former convicts and gang members with job training.
Puig, who finished second in voting for National League rookie of the year, was cheered by fans and spent about 50 minutes signing autographs. But he later declined to speak to reporters.
---