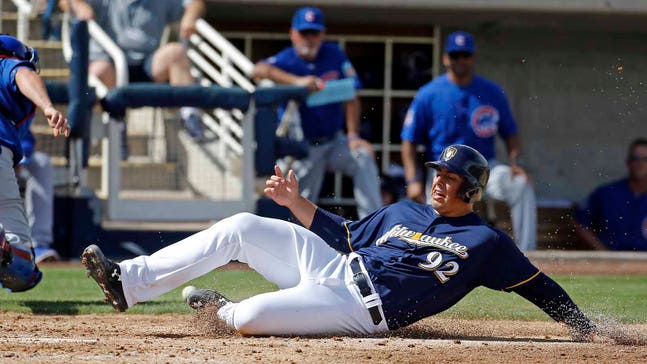 Prospect Nottingham shatters own windshield with batting-practice shot
Published
Mar. 13, 2016 8:41 p.m. ET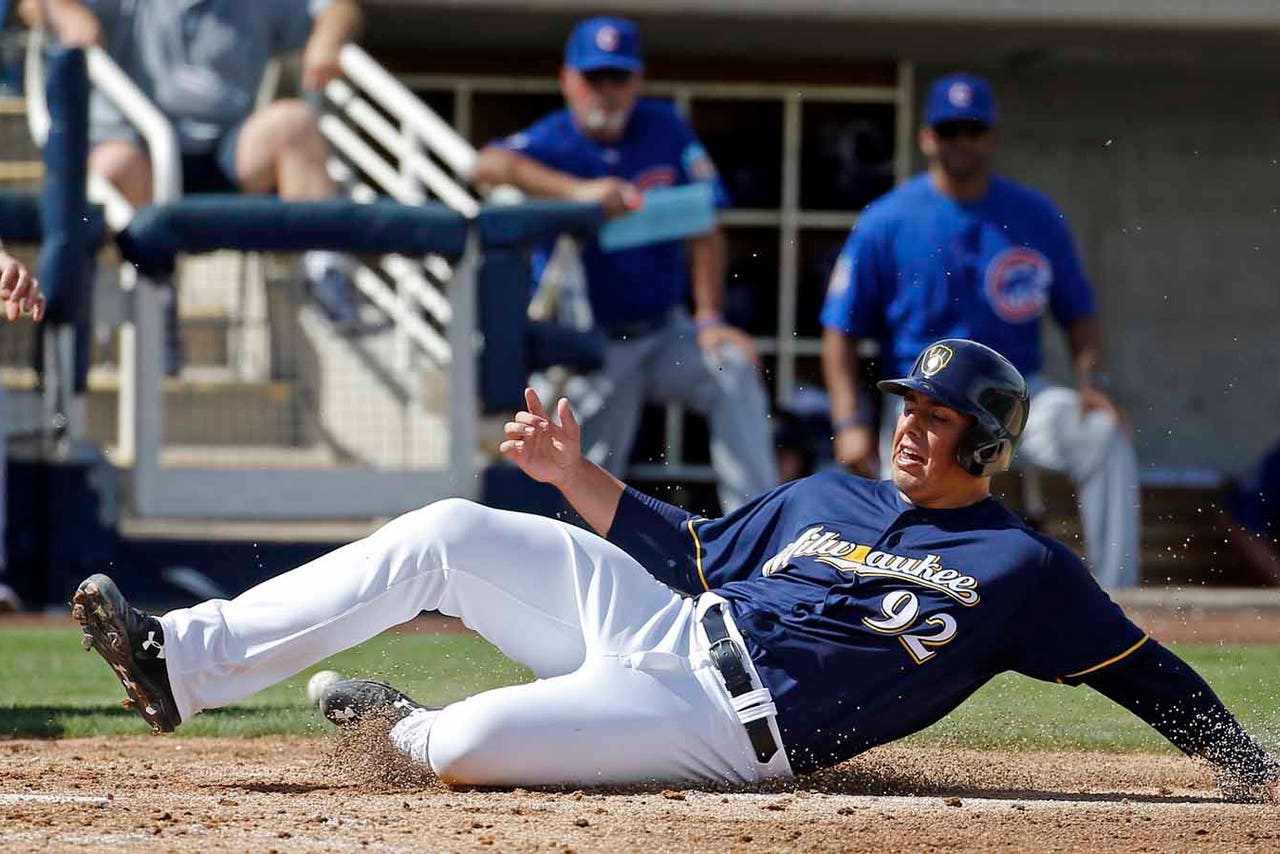 At 6-foot-3, 230 pounds, 20-year-old catching prospect Jacob Nottingham has impressed the Milwaukee Brewers this spring with his powerful bat and big frame.
Turns out, he may be too powerful for his own good -- or at least his car's.
Nottingham posted a photo on Twitter on Saturday of his windshield with a gaping hole in it from a ball he hit during batting practice.
A Houston Astros' sixth-round draft pick in 2013, Nottingham has not played above Single-A. He's hit .284 in three minor-league seasons with 23 home runs in 211 games. The Brewers acquired him in the Khris Davis trade this past winter.
The Brewers certainly hopes he develops into a catcher that hits plenty more moonshots. And good thing for Nottingham: he won't have to worry about damaging his car at Miller Park.
---
---