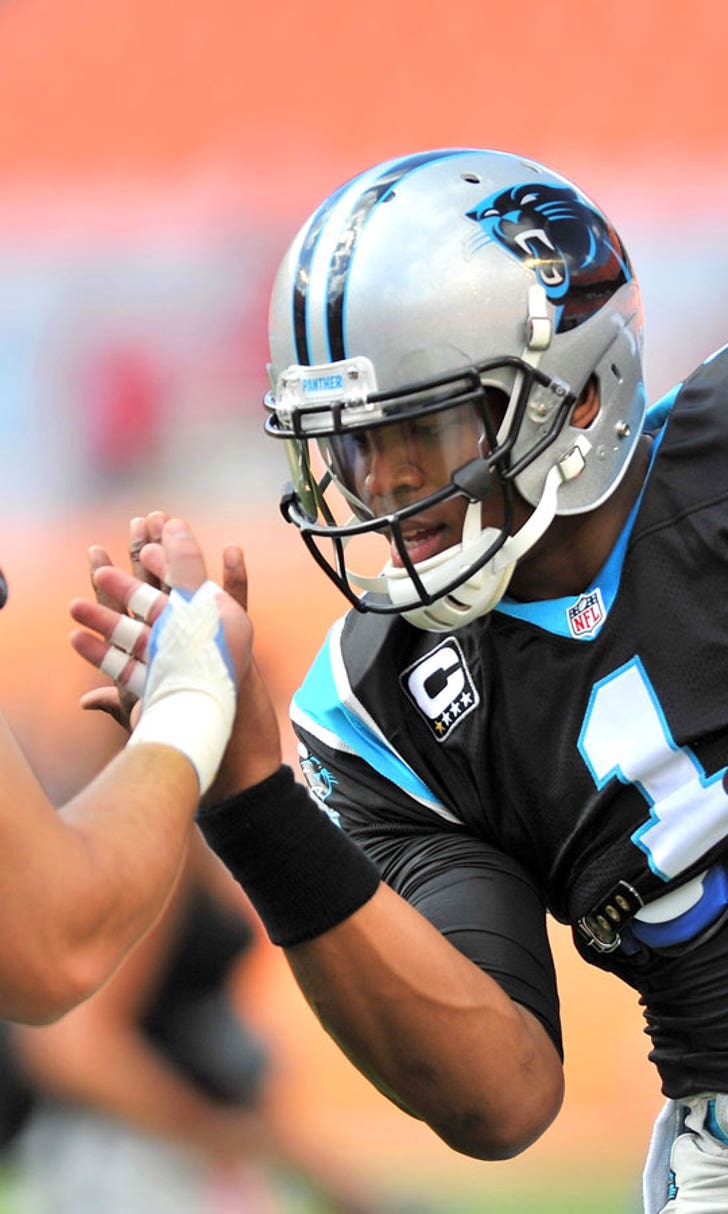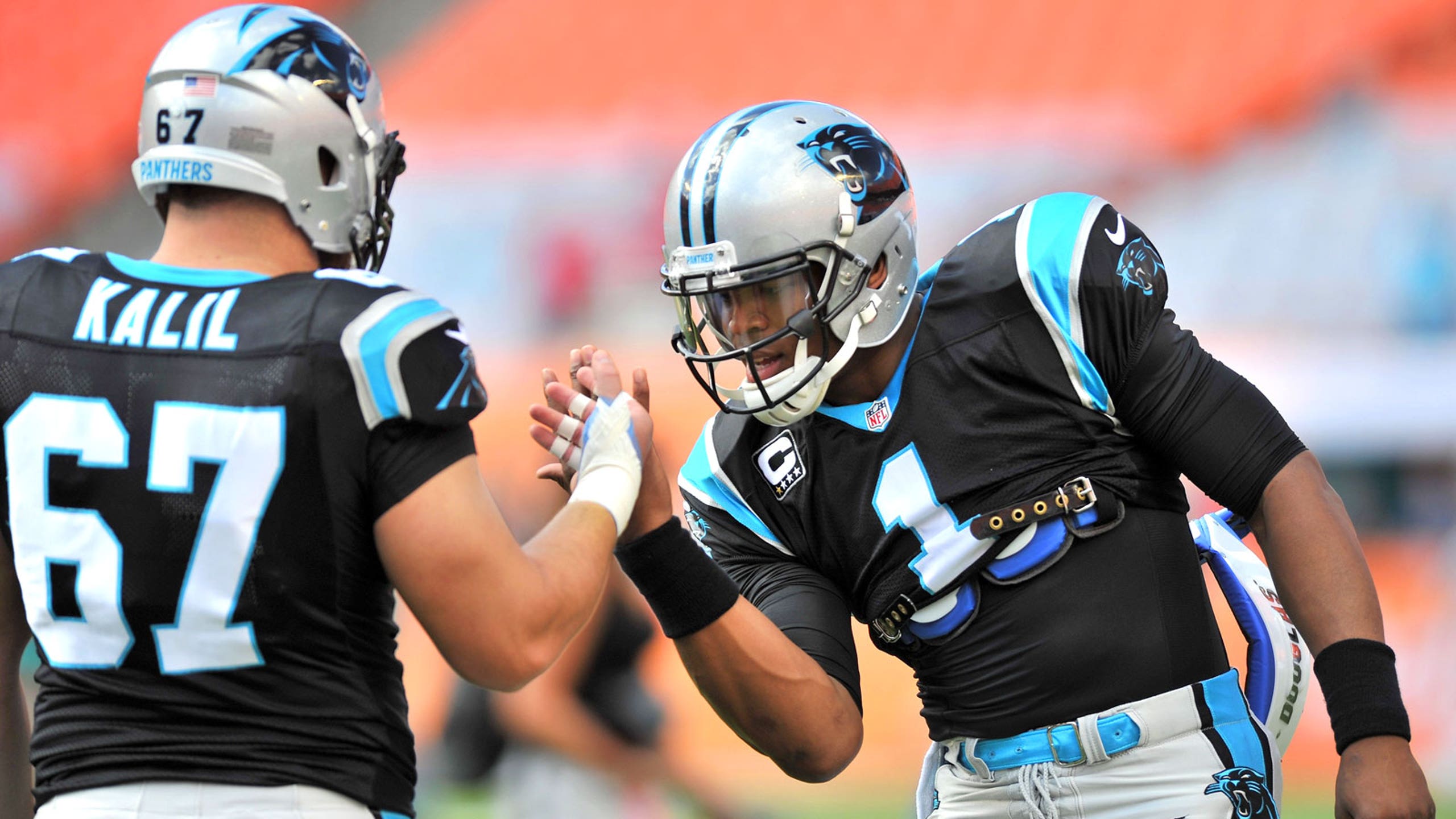 Pro Bowler Kalil the lone fixture of Panthers' rebuilt O-line
BY foxsports • August 7, 2014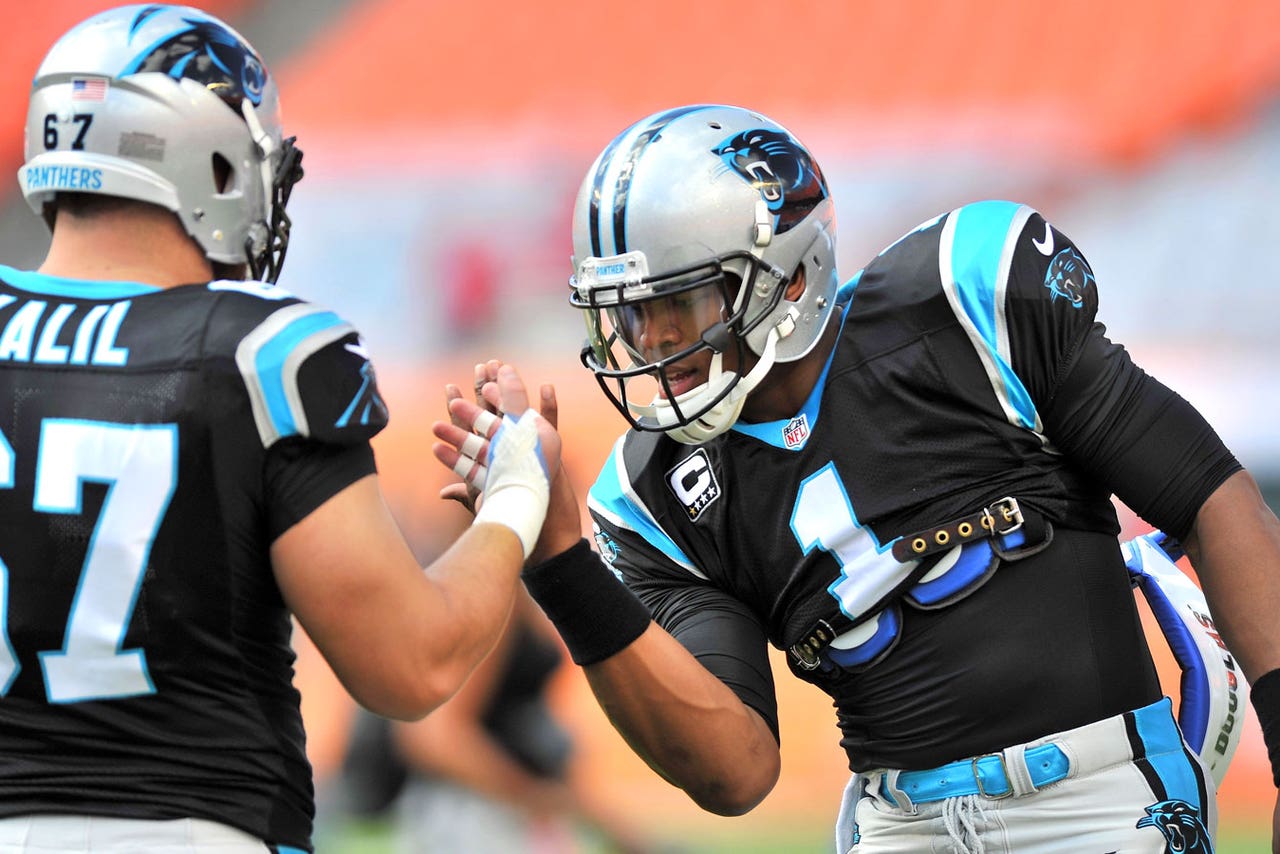 Carolina Panthers center and perennial Pro Bowler Ryan Kalil is used to having several players rotate at the starting right guard and right tackle spots.
Those positions, in particular, have had nearly as many changes over the last six years as Jay Leno has cars.
However, Kalil always knew that if nothing else, Jordan Gross would be holding down the fort at left tackle, regardless of what was happening elsewhere on the line.
Now, Gross has retired and it's just Kalil serving as the Panthers' mainstay -- as there will be new starters at right tackle, right guard and left tackle in 2014. And left guard Amini Silatolu returns after having only played three games last season, due to a severe injury.
In essence, it's a brand new offensive line at every single position, which hasn't been lost on Kalil. But oddly enough, he doesn't seemed panicked.
"There's a lot of new transitions this year, a lot of new faces, a lot of competition at positions, so it's exciting," he said. "You can get a good sense of where you think guys are in OTAs and minicamp, but it really changes once you get pads on and get to really see how guys do. The speed picks up, it's a lot faster, so I'm excited to see where we're going to put some different guys at different positions."
The Panthers released their depth chart heading into Friday's game against Buffalo, and it's easy to see why so many people -- fans and media alike -- are so concerned about Carolina's offensive line and whether it can protect quarterback Cam Newton, while opening up holes for the all-important rushing attack.
At left tackle is Byron Bell, who has struggled the last three seasons at right tackle, while at right tackle, Nate Chandler gets the nod after having been a defensive tackle two years ago and a right guard last season.
"They've come such a long way from where they started, and I'm so proud of those guys -- Nate especially," said Kalil, who is entering his eighth NFL season (all with Carolina). "If you look at where he's come from, from college until now, it says a lot about his character and who he is. That's not an easy thing to start off at tight end, go to D-line in the NFL, then to offensive line, and even now he's playing tackle. ...
"Those guys take the challenge, they don't complain about it ever, they look forward to it and do it with a smile and I think that's going to make us better. It's been exciting to see those guys grow and they play against two of the best defensive ends (Greg Hardy and Charles Johnson) in the league; so I think that will help in the long run."
Right guard has rookie Trai Turner, who was drafted in the third round out of LSU. He earns the starting spot over veteran Chris Scott.
"He's done a really good job," Kalil said. "Our playbook isn't an early playbook and you would think you'd start off kind of teaching them the alphabet and we're really putting the whole thing together. He's getting a lot of advanced looks early on and for the most part, he's done a good job. He still has a ways to go and it's still going to be a learning process for him, but for most part I really like what we've seen out of Trai."
As mentioned, third-year player Silatolu returns after having started 15 games his rookie season, but only three last year due to suffering a torn right ACL in his knee. So, he basically has played only one season has a lot to still learn.
Backup guard and tackle Garry Williams (ACL/MCL tear in the 2013 opener) also returns after nearly all of last season.
"Yeah, all those guys, Amini, Garry Williams, they're just incredible players and we're a different team when those guys are in, so it's nice to have those guys back again," Kalil said. "They're still coming back and going through the process and once they get to 100 percent, it's going to be fun to play with them."
Kalil may be excited about the new O-line's prospects, but he also has expectations for the other four blockers.
"I think we definitely want to be a physical bunch," he said. "We have a lot of real young, strong, talented guys, so I think it will be a matter of who can pick up the offense and be more consistent than the next guy.
"So, that's kind of what we want to see and obviously there's going to be a lot of rotation and a lot of guys getting a lot of different looks."
A couple of years ago, Kalil took out a full-page ad in the local newspaper proclaiming the team was headed to the Super Bowl. Carolina wound up not even making the playoffs and finished below .500.
Now, even with the Panthers coming off an impressive 12-4 season and an NFC South title, Kalil isn't making any bold predictions.
"I think for us the biggest thing is to not really start from where we left off last year," he said. "It's going to be to refocus and find out where we need to improve. And I think that's a hard thing to kind of put that aside and say, 'Well, we did these great things,' because it doesn't really matter and it doesn't necessarily translate to the next season.
"Every year is a different team, regardless of what you did the year before. So for us, it's starting back to Square One and seeing what we have and going from there."
---
---