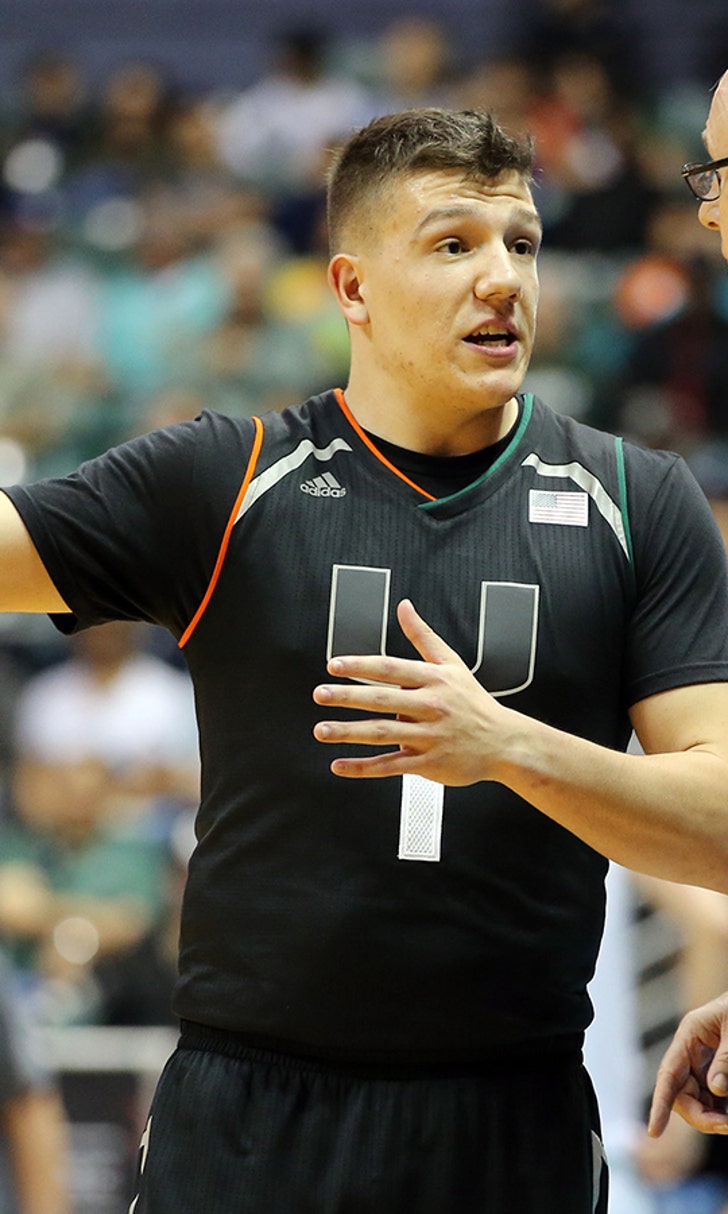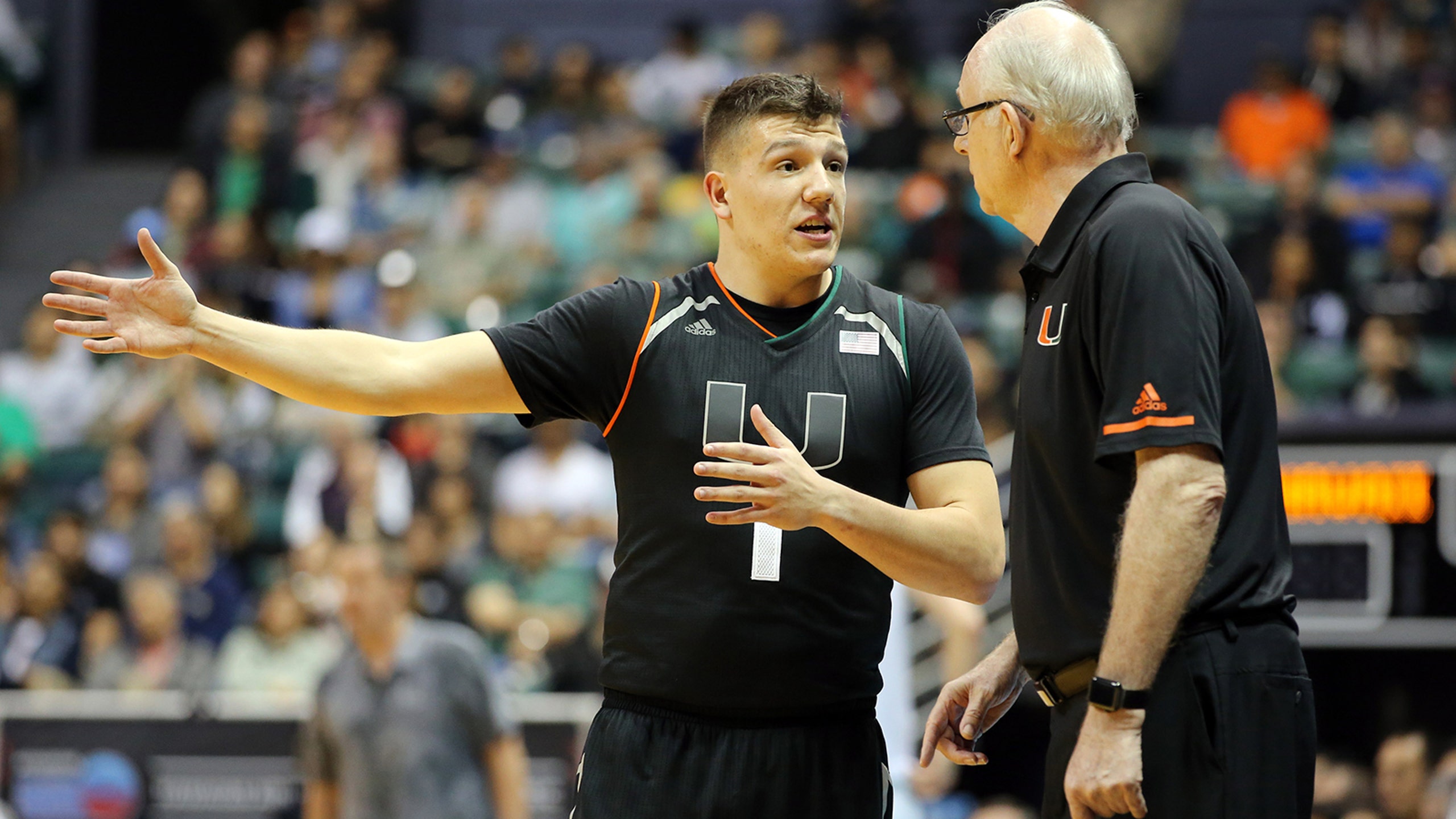 Preview: Undefeated Miami continues Diamond Head Classic vs. New Mexico State
BY The Sports Xchange • December 23, 2017
TV: ESPN2
Time: 10 p.m.

HONOLULU -- Fresh from Friday night's 75-57 victory over host Hawaii in the first round of the Diamond Head Classic at the Stan Sheriff Center, No. 6 Miami will next face a New Mexico State team that likes to do what Miami does -- hit the offensive glass.

The Hurricanes (10-0) will try to stay unbeaten in Saturday's semifinals against the Aggies (10-2), who blew a 12-point second-half lead and fell behind by seven late before rallying to defeat Davidson 69-68.

That game hinged on the offensive glass, where New Mexico State owned a 14-5 advantage and scored the winning basket on a put-back by Jemerrio Jones with 7.8 seconds left.

Whether New Mexico State can use that same recipe for success against a taller Miami team remains to be seen.

"That's kind of one of our calling cards," Aggies coach Chris Jans said of his team's offensive rebounding prowess. "We felt like we had an advantage in the athleticism department (against Davidson). The first half you didn't see it as much, but I certainly thought in the second half we had some big offensive rebounds that we ended up scoring on.

"They were the difference in the game."

Miami pulled away from Hawaii midway through the second half, weathering a trial by fire in front of a loud and raucous Rainbows home crowd.

"One of the things in scheduling, we try to play a certain number of opponents on the road," Hurricanes coach Jim Larranaga said. "This is our third road game of the year, and each of them will prepare us for the ACC.

"Playing at Minnesota, at George Washington, at Hawaii -- three different kinds of teams, a Big 10 team, an Atlantic 10 team and a team like Hawaii, where we're playing them in the first round on their home court in front of a great crowd -- I hope we'll be able to continue to play well like we did today."

The Hurricanes and the Aggies feature another similarity -- balance. With Davidson locking up leading scorer Zach Lofton and with top rebounder Jemerrio Jones on the bench for all but 18 minutes with foul trouble, New Mexico State got a huge lift from Eli Chuha, who contributed 13 points and eight rebounds (five offensive) off the bench.

"If it wasn't for Eli, we're talking about getting ready to play in the losers' bracket," Jans said. "He stepped up and made some big shots and got some huge rebounds down the stretch. We played a little smaller than we have normally because of Jemerrio being in foul trouble.

"(Davidson) did a good job on Zach, probably the best job someone's done defending him all year long. I was proud of him. He stayed within the framework of the offense and didn't do anything outside of what we wanted him to do, and he still made some shots that really helped us down the stretch."

Lofton finished with 10 points, slightly more than half his season average. Chances are he'll have to contribute more than that if the Aggies hope to upset the Hurricanes.


---