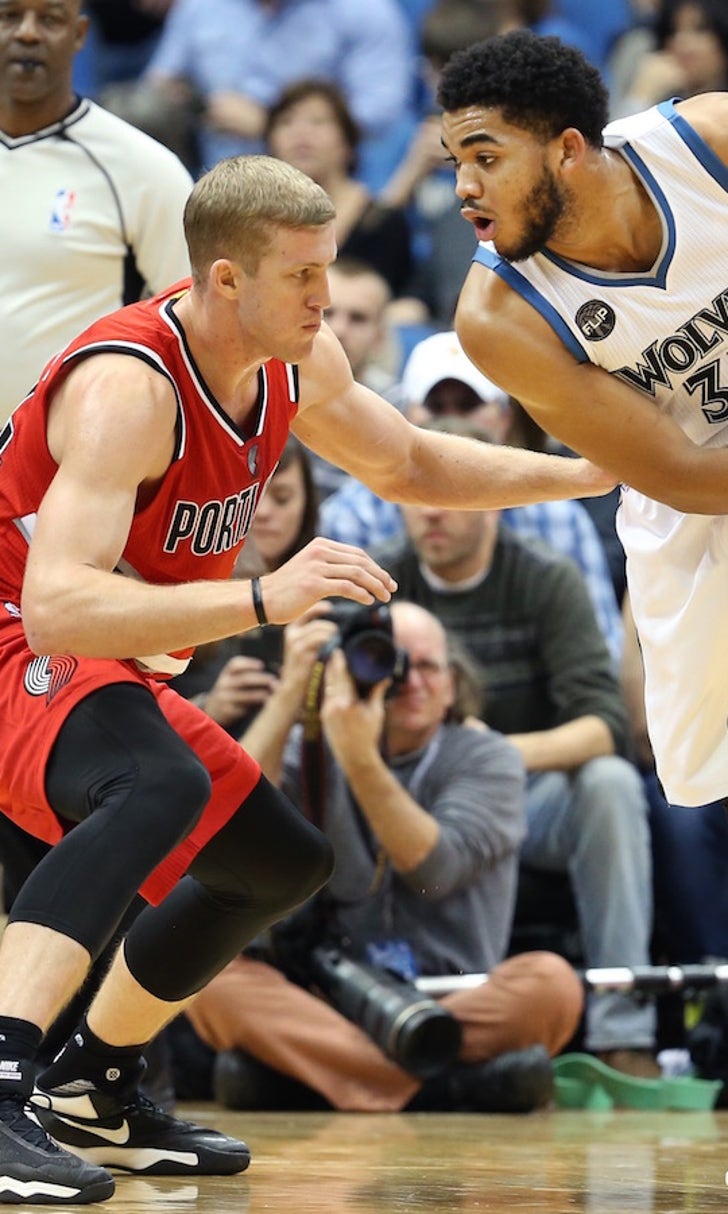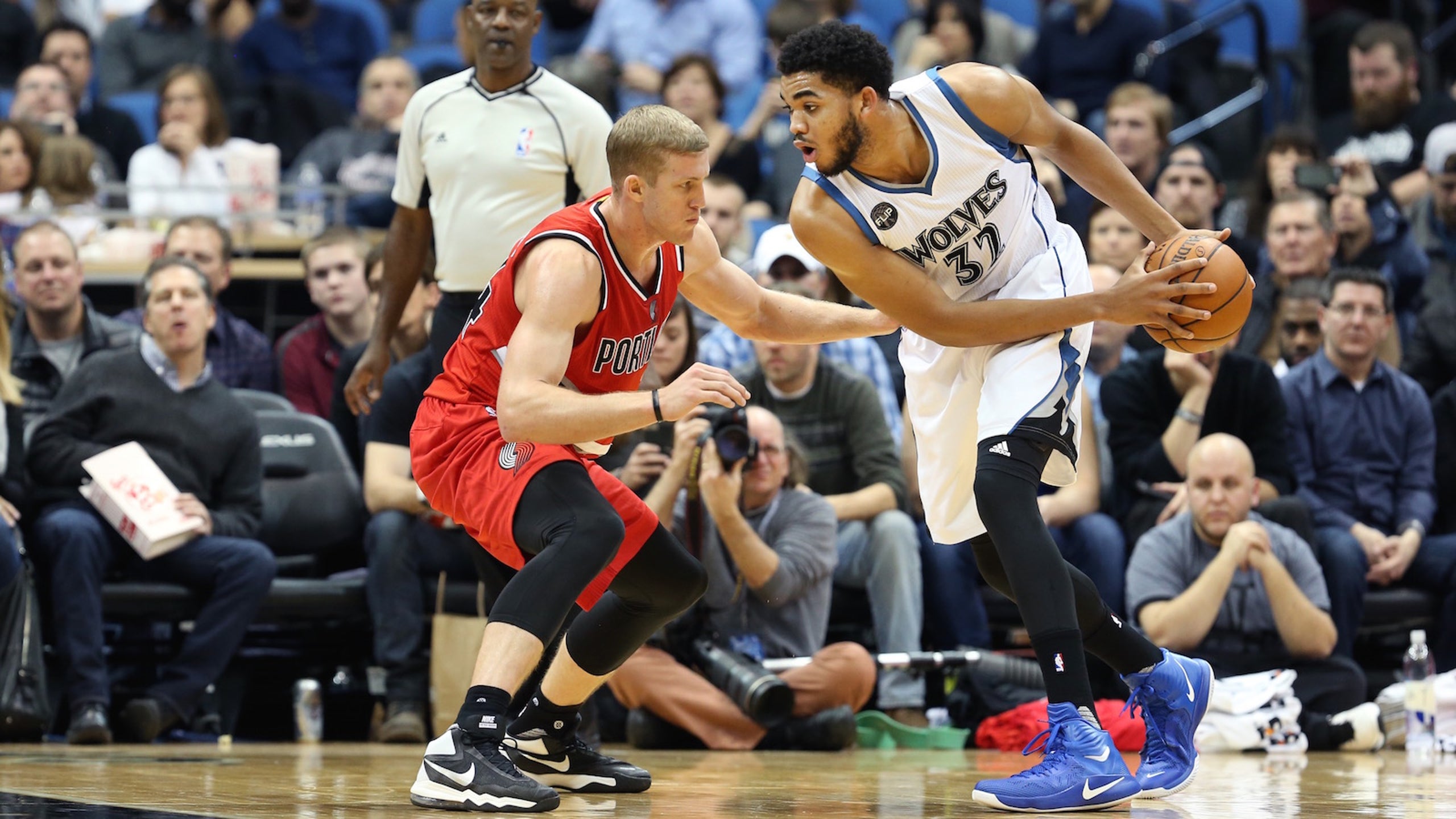 Preview: Timberwolves at Trail Blazers
BY foxsports • January 31, 2016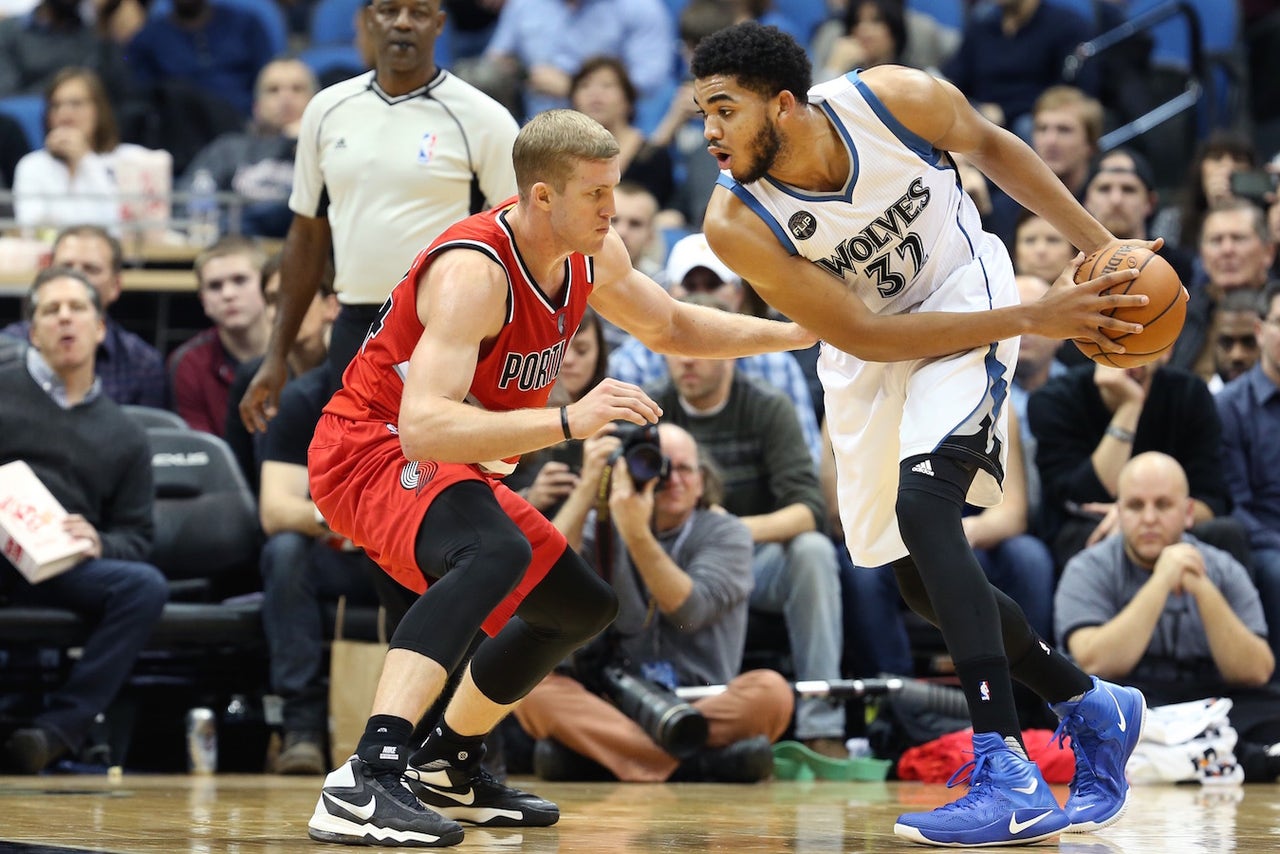 The Minnesota Timberwolves' headache is intensifying, and Portland likely isn't the place to bring the swelling down - especially the way the Trail Blazers are playing lately.
The Blazers seek their first four-game winning streak since March and look to continue their home dominance over the sinking Timberwolves on Sunday night.
Portland (22-26) is enjoying its best stretch of the season with seven wins in nine games, and things figure to continue trending upward with eight of the next 10 coming at the Moda Center. The Blazers have won five of six there, including a 3-1 start to a season-high seven-game homestand.
They have won seven consecutive home games against the last-place Timberwolves (14-34) and hold an 18-1 record in Portland versus their Northwest Division foe over the past decade.
After opening its homestand with a 104-98 loss to Southeast-leading Atlanta, Portland has logged three wins of at least 15 points over the Los Angeles Lakers, Sacramento and Charlotte. The Blazers have averaged 114.0 points in those games.
"Our team is growing closer," Damian Lillard said after scoring a game-high 22 in Friday's 109-91 victory over the Hornets. "We're trusting each other more."
Lillard averaged 27.5 points as the Blazers won the first two meetings with the Timberwolves this season in Minnesota, giving them three straight victories in this series and a 28-5 record since the start of 2007-08. The two wins this season were tight ones, 106-101 on Nov. 2 and 109-103 on Dec. 5.
Minnesota rookie Karl-Anthony Towns had 27 points and 12 rebounds in the last matchup and enters this one on a roll, averaging 23.0 points and 12.5 boards in the past six games while shooting 63.3 percent. However, the Timberwolves are 1-5 in that span and have lost three straight despite Towns having double-doubles in each game.
Minnesota has lost 14 of 16 overall and 10 in a row on the road, equaling its longest skid away from home since dropping 11 straight to close the 2010-11 season.
Towns, 20, finished with a season-high 32 points and 12 rebounds in Friday's 103-90 loss at Utah, becoming the youngest player since Kevin Durant in 2008 to have a 30-point, 10-rebound game.
Even after making 13 of 17 shots, Towns was hard on himself - particularly for his defensive work. The Jazz are one of the lower-scoring teams in the NBA but shot 52.6 percent. Opponents are averaging 110.7 points on 49.3 percent shooting in Minnesota's last six games.
"I played terrible, so they were scoring," the 6-foot-11 Towns said. "I couldn't do nothing. I was like a brick out there for my team (Friday night)... I played like crap. I didn't play well at all defensively. My teammates were the ones that got me points, I didn't get myself points."
Zach LaVine combined for just 22 points while making 7 of 21 shots in the first two matchups against the Trail Blazers, but the second-year point guard has averaged 25.0 points in the last three games while shooting 70.5 percent.
Andrew Wiggins had a season-low five points on 2-of-11 shooting Friday. He's shot a combined 11 of 32 from the field in this season series.
---
---