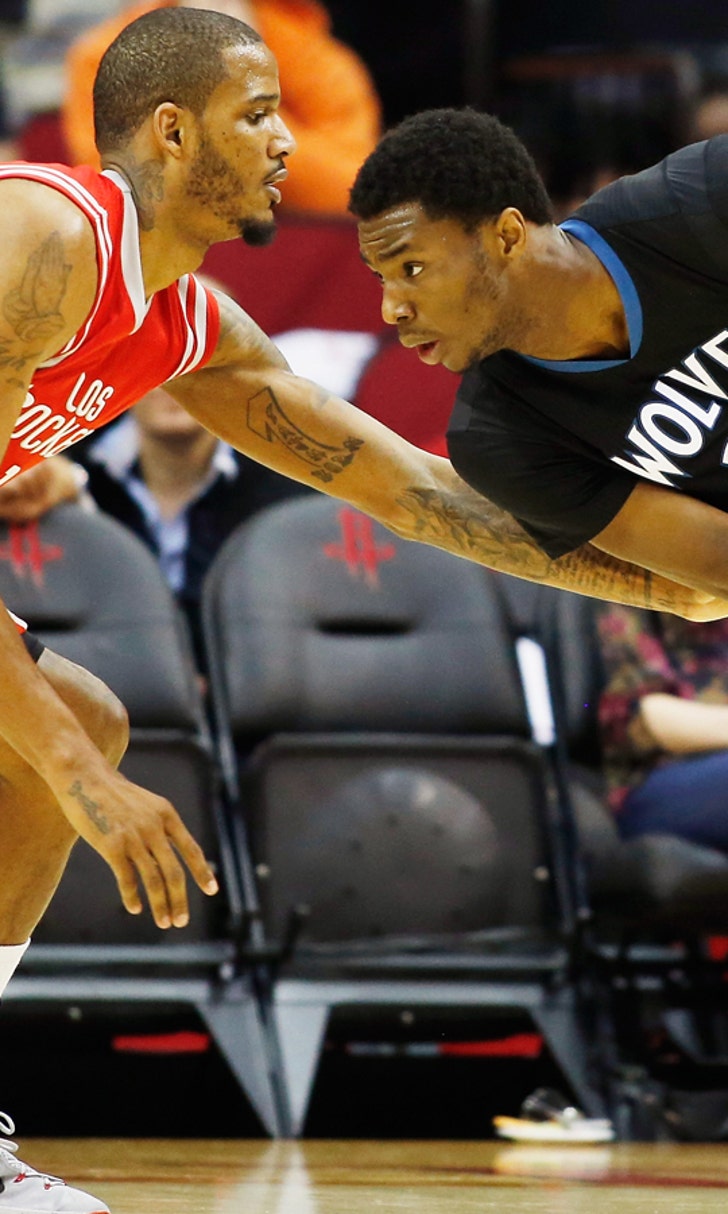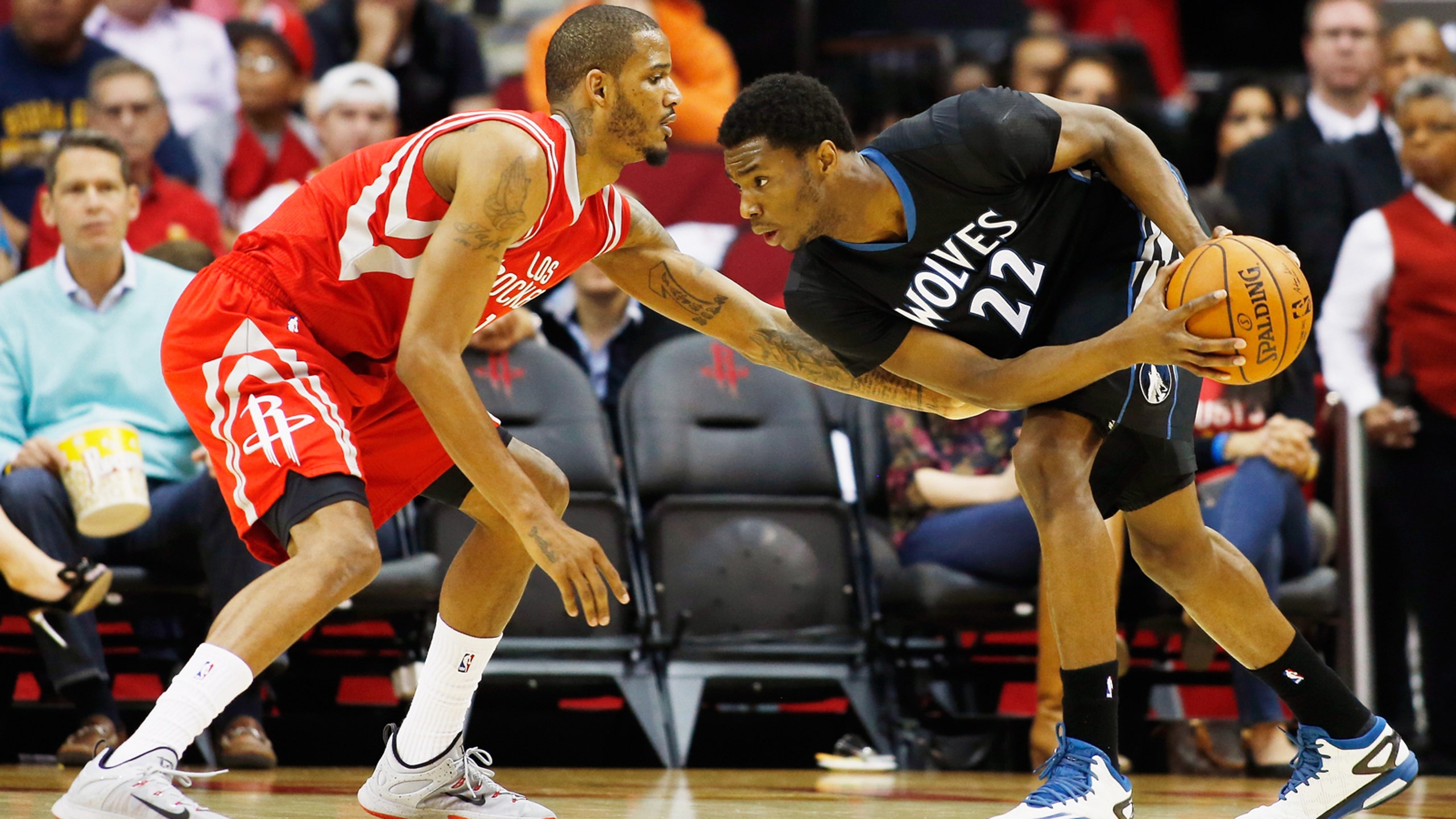 Preview: Timberwolves at Rockets
BY foxsports • January 13, 2016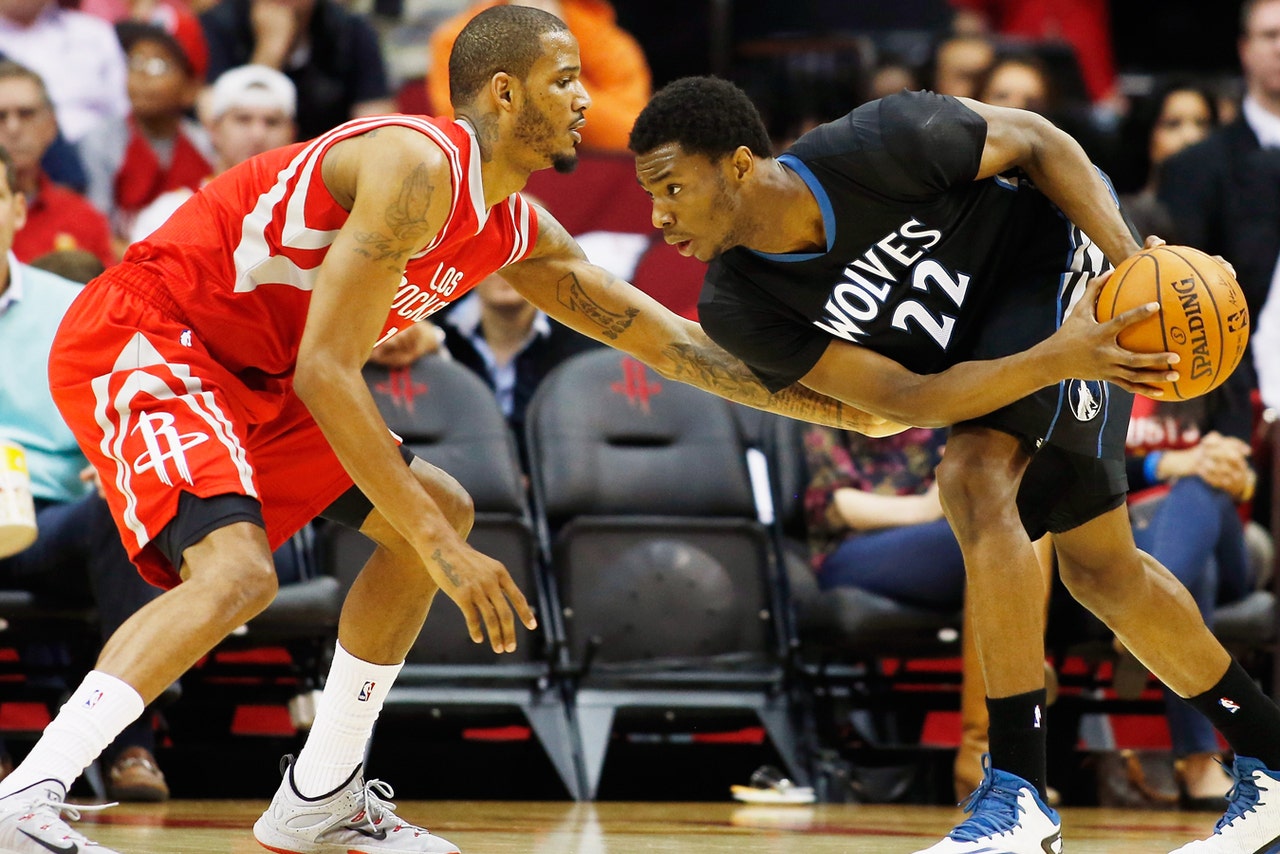 The Houston Rockets have their swagger back, and it's showing during a four-game winning streak.
They'll have a chance for another confidence-building result when the floundering Minnesota Timberwolves visit Toyota Center on Wednesday night.
After failing to meet expectations over the season's first two months, Houston (20-19) has begun to resemble the free-wheeling team that reached the 2015 Western Conference finals in matching its longest unbeaten run of this campaign. Improved efficiency on both ends has triggered the turnaround, with the Rockets having regained their touch from the 3-point arc and shored up a defense that was often non-existent during their sluggish start.
Those strides were evident in Tuesday's 107-91 win at rival Memphis, where Houston was 18 of 35 on 3s and outscored the Grizzlies 24-8 over the final 7:13.
"I think our guys are in a great spot right now," interim coach J.B. Bickerstaff said. "There's confidence, there's belief, there's togetherness, there's poise, all those things that we talked about in October are starting to come to fruition. When things kept coming, times got hard, we didn't fracture, we stayed together."
The Rockets have shot 43.0 percent from 3 over the last nine games after a 33.5 percent rate over the first 30. They're allowing 95.8 points per game during the win streak after permitting 116.5 in losing their previous four.
Houston is 16-12 since Bickerstaff replaced Kevin McHale on Nov. 18 and can move two games over .500 for the first time this season by extending the Timberwolves' losing streak to eight games.
Minnesota (12-27) has dropped 11 of 12 overall and eight of nine on the road, though there were a few encouraging signs in Tuesday's 101-96 home loss to Northwest Division-leading Oklahoma City. With second-year pros Andrew Wiggins and Zach LaVine leading the way, the Timberwolves cut an 18-point third-quarter deficit down to three in the final minute.
"OKC's a really good team and got off to a really quick start on us, but everyone played well tonight," said forward Shabazz Muhammad. "We have to carry that on to tomorrow night."
Wiggins scored 16 of his 22 points in the second half and is averaging 26.0 over his last three games. Muhammad is averaging 19.3 during that stretch after recording 20 on Tuesday.
LaVine added 21 points to break out of a horrendous seven-game slump in which the 20-year-old managed 21 total while shooting 20.5 percent.
"He slowed down, he was patient, he found his rhythm shooting the ball," coach Sam Mitchell said. "The thing we've been telling Zach is just focus on running a basketball team, playing defense and everything else will come. I thought he played his best game."
The Timberwolves still failed to score 100 points for a 12th consecutive game and could have trouble keeping up with the high-powered Rockets, fourth in the league at 104.0 points per game. Minnesota hasn't had a longer stretch of games without reaching the century mark since going 16 in a row in 2004.
The Timberwolves also have to defend the perimeter better after allowing opponents to shoot 40.4 percent on 3-pointers over their last four. Houston's Patrick Beverley is 17 of 27 from 3 over his last eight and Trevor Ariza 7 of 14 in the last two.
Minnesota wasn't able to stop James Harden last season, as the 2015 MVP runner-up averaged 31.3 points in leading Houston to a four-game sweep. The Rockets have won eight of nine in the series and five straight at home.
---
---