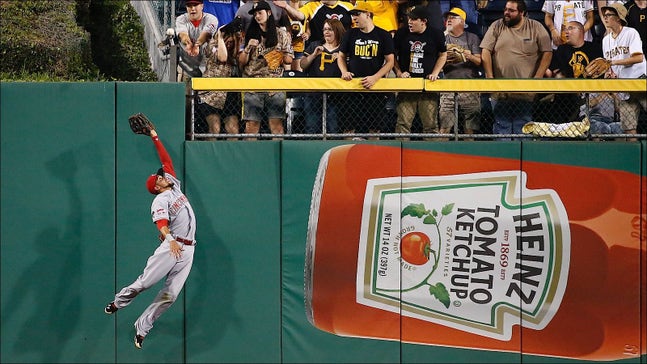 Pirates top Reds 7-2 to avoid sweep
Published
May. 7, 2015 10:12 p.m. EDT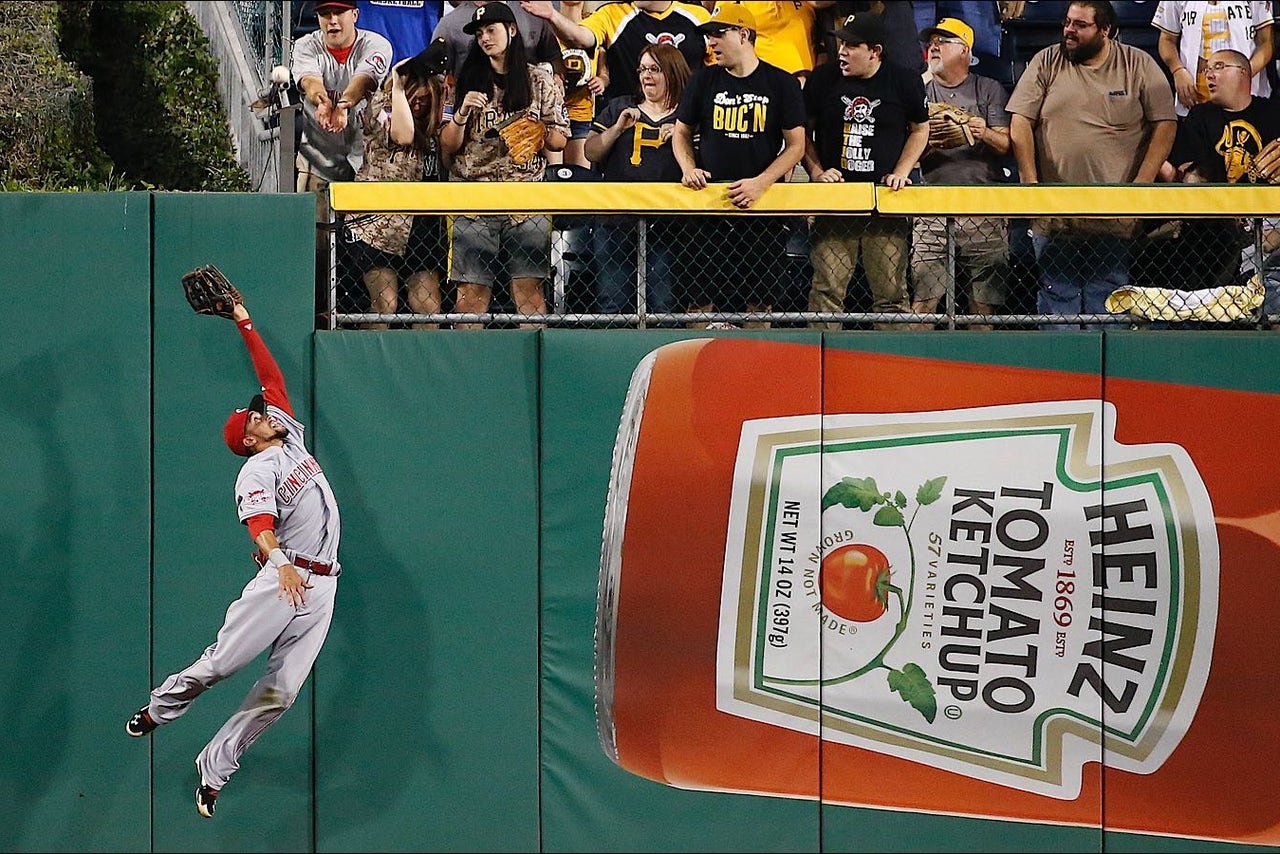 PITTSBURGH (AP) -- The control that highlighted Anthony DeSclafani's breakout April is gone.
A week into May, the Cincinnati Reds righthander finds himself searching for the strike zone and his command. Both were difficult to find in a 7-2 loss to the Pittsburgh Pirates on Thursday night.
DeSclafani (2-3) scuffled through five innings, giving up three runs thanks in part to four walks. He has issued nine base-on-balls in his last two starts, three more than he had in his four April starts combined.
"I put myself in a lot of jams," DeSclafani said. "Definitely wasn't happy with this outing. I kind of felt like I was fighting myself mechanically and I wasn't getting ahead of hitters at all."
Todd Frazier went 2 for 3 with his National League-leading 10th home run for Cincinnati and Marlon Byrd chipped in two hits. It wasn't enough as the Reds fell to Pittsburgh for the first time in six meetings this season and DeSclafani's ERA -- which was 1.04 in April -- ticked up to 2.50.
"I thought (DeSclafani) did do a great job of battling because it can be so frustrating when you're throwing the ball and you're not sure where it's going to end up in the zone," Cincinnati manager Bryan Price said. "He fought his way through it, competed and just wasn't quite enough."
A.J. Burnett limited the Reds for seven effective innings as the Pirates ended a five-game losing streak. Burnett (1-1) allowed two runs, striking out four and walking two. The 38-year-old now has 2,401 career strikeouts, tied with Hall of Famer Dennis Eckersley for 40th all-time. He also got some run support. Pittsburgh's seven runs on Thursday were two more than they managed during Burnett's first seven starts.
"We came out swinging the bats," Burnett said. "It shows the determination of these guys not to quit, not to give up. You've got some pros going through some stuff and they're not fazed by it and that's more important than anything.
Starling Marte and Chris Stewart each drove in two runs for Pittsburgh. Andrew McCutchen went 3 for 4 with an RBI, while Neil Walker added two hits and drove in a run.
Manager Clint Hurdle preached patience and for a night, his team found the open patches of grass it had been missing for much of the first month of the season.
Frazier's homer tied the game at 1 in the fourth, but a sacrifice fly by Marte and an RBI-double by Pedro Alvarez off DeSclafani gave Burnett a 3-1 cushion. He didn't let it go to waste, wriggling out of a two-on, one-out jam in the seventh by striking out pinch-hitter Skip Schumacher and getting Hamilton to hit into a fielder's choice.
The Pirates tacked on three runs in the seventh against Cincinnati reliever Kevin Gregg, highlighted by a two-run single from Stewart.
FIERCE FRAZIER
Frazier set a career high with 29 homers last season but is well ahead of the pace just a month into 2015. Even Price is impressed with the third baseman's power surge.
"The thing is I don't think he goes up there trying to hit the ball out of the ballpark," Price said. "I think he tries to make hard contact. He's been hitting the ball from right-center field to the left-field line with power."
TRAINER'S ROOM
Reds: SS Zack Cozart is nearing his return from hand and wrist injuries that forced him to miss a third straight game. Cozart, who was hurt while fielding a grounder on Sunday in Atlanta, joined his teammates for batting practice before the series finale with the Pirates Price said Cozart will be re-evaluated on Friday.
Pirates: RHP Charlie Morton will start for Double-A Altoona on Friday as he continues his comeback from hip surgery. The plan is for Morton to throw 90-plus pitches.
UP NEXT
Reds: Cincinnati visits the Chicago White Sox for the first time since 2001 on Friday. Jason Marquis (3-1, 5.22 ERA) is 14-13 all-time against the American League.
Pirates: Pittsburgh faces St. Louis for the second straight weekend when the Cardinals come to town on Friday. St. Louis swept a three-game set -- all coming on walk-off hits -- from the Pirates last weekend.
---