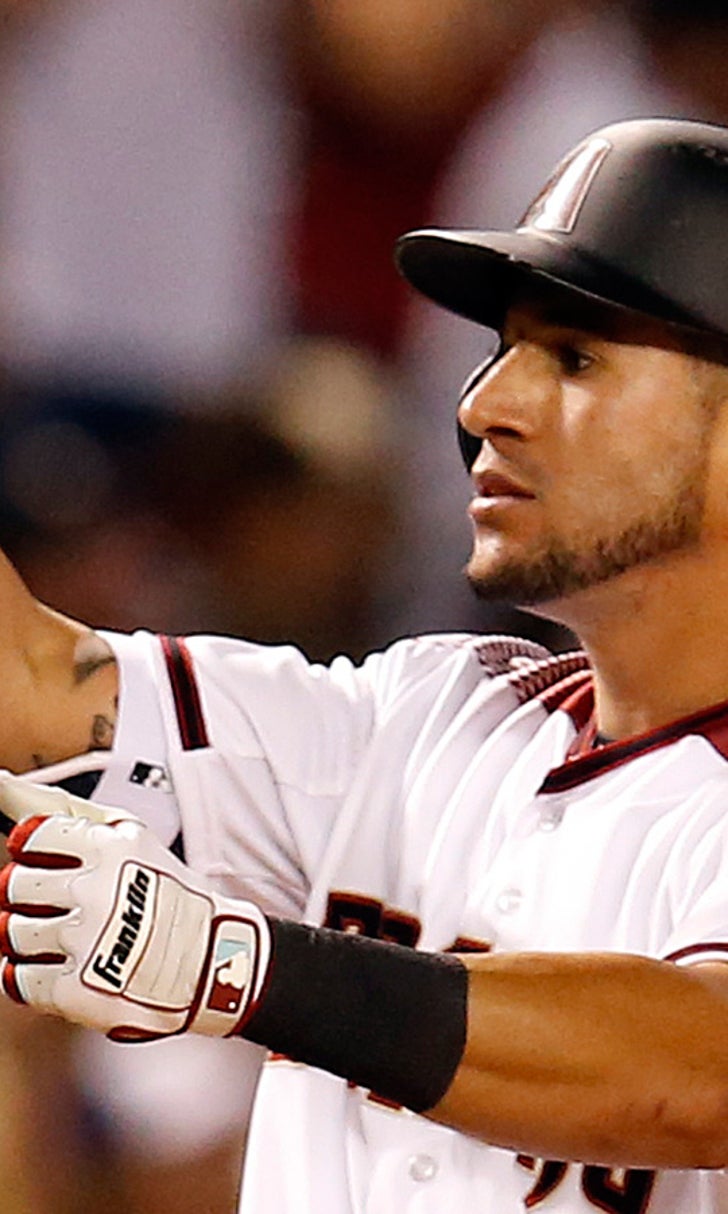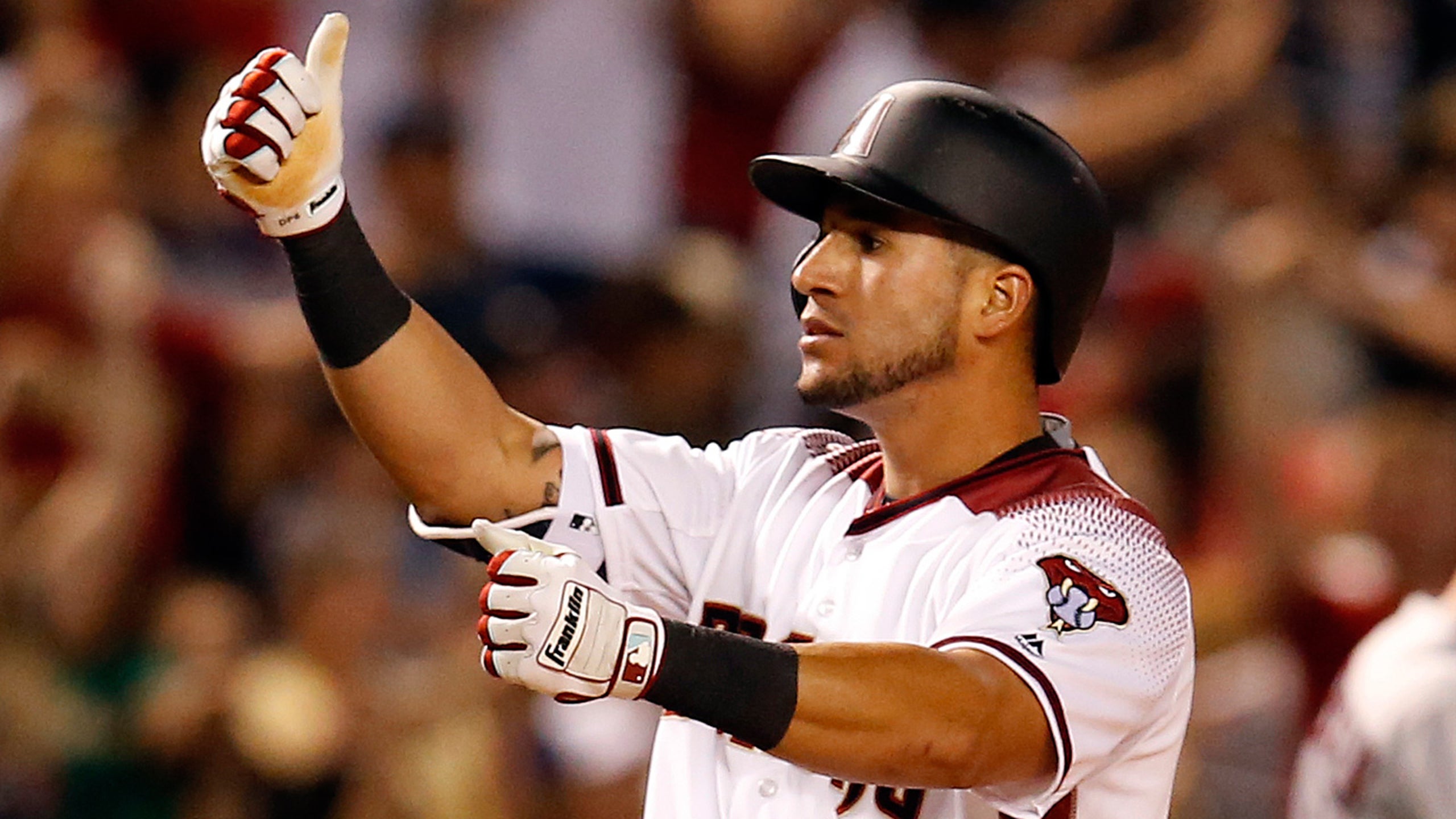 Peralta back with D-backs, Escobar shifted to bullpen
BY Chris Gabel • June 6, 2016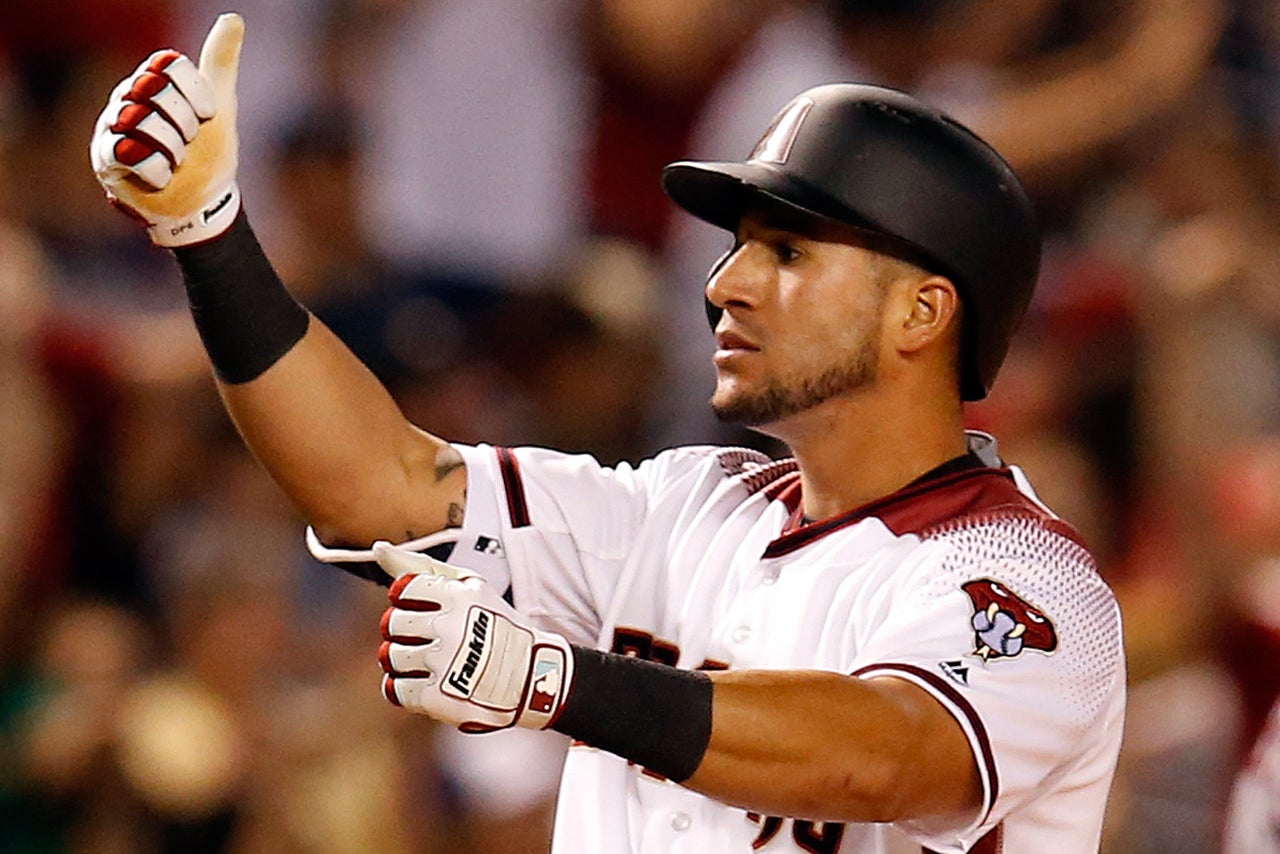 PHOENIX -- David Peralta's return on Monday added to an already crowded Diamondbacks outfield, while the team's starting rotation was temporarily thinned.
Peralta was activated from the disabled list and back in right field as the D-backs opened a three-game series against the Tampa Bay Rays at Chase Field.
"I'm really excited to be back with the team. I'm in the lineup so I can't wait for the game to start," said Peralta, who spent four weeks in the DL with inflammation in his right wrist. "My wrist feels 100 percent. I'm ready to go."
To make room for Peralta, the D-backs optioned right-handed reliever Silvino Bracho to Triple-A Reno and shifted left-hander Edwin Escobar from the rotation to the bullpen.
"We think this is more his niche," manager Chip Hale said of Escobar, who was 0-2 with a 14.14 ERA in seven innings across two starts.
As for who takes Escobar's spot in the rotation, Hale said that announcement will come later. With Thursday's off day, Patrick Corbin will start Friday on regular rest and Saturday's starter is to be determined.
The D-backs could dip into the minor leagues -- Zack Godley and Matt Koch are options -- go to Josh Collmenter (presumably followed by Escobar) for a day or stay in order and go with Robbie Ray, who started Monday against the Rays, on regular rest.
It won't be Shelby Miller, who is on the DL with a finger injury but threw 60-plus pitches in an extended spring training game Saturday. Miller will get another start at one of the organization's affiliates on Thursday, Hale said. He could then return June 14 to face the visiting Dodgers.
"We'll see how Monday, Tuesday, Wednesday goes," Hale said when asked how the addition of a pitcher for Saturday could affect the rest of the roster. "We started the year with 12 pitches and have not been able to get back there. Maybe we can get back there."
The D-backs started the season with three full-fledged outfielders in Yasmany Tomas, Rickie Weeks Jr. and Peralta, and a pair of infielders in Chris Owings and Brandon Drury who've played more in the outfield than the infield. Michael Bourn was added when Peralta went down and hit .288 in 17 games.
So how will Hale get all of them at-bats? Weeks will be relegated to strictly a pinch-hitter, Hale intimated. Owings was out Monday with a sore foot the team doesn't see as serious. Tomas struggled much of last week but delivered over the weekend.
"He's a guy who's going to swing the bat," Hale said of Tomas, who is hitting .265 with seven home runs and 21 RBI. "When he swings at the right pitches he has a lot of success. ... The more he swings at the right pitches the more damage he's going to do."
Peralta should be in the lineup most nights, save for those against tough lefties. For his part, he is happy to be healthy again.
"As long as I know in my mind my wrist is good, the timing and results will come," he said.
Before the injury, Peralta was batting .260 with three home runs and 12 RBI in 33 games.
"We're going to start from zero today," he said. "Today is a new day, a new week and we're going to do our best to beat Tampa Bay and whatever team comes (after that). ... We have to keep that mind(set) that we're going to beat anyone."
---
---