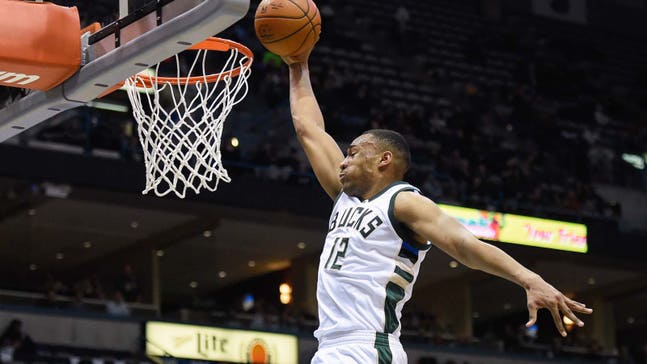 Parker, Bucks look to continue inside job
Published
Mar. 15, 2016 3:20 p.m. ET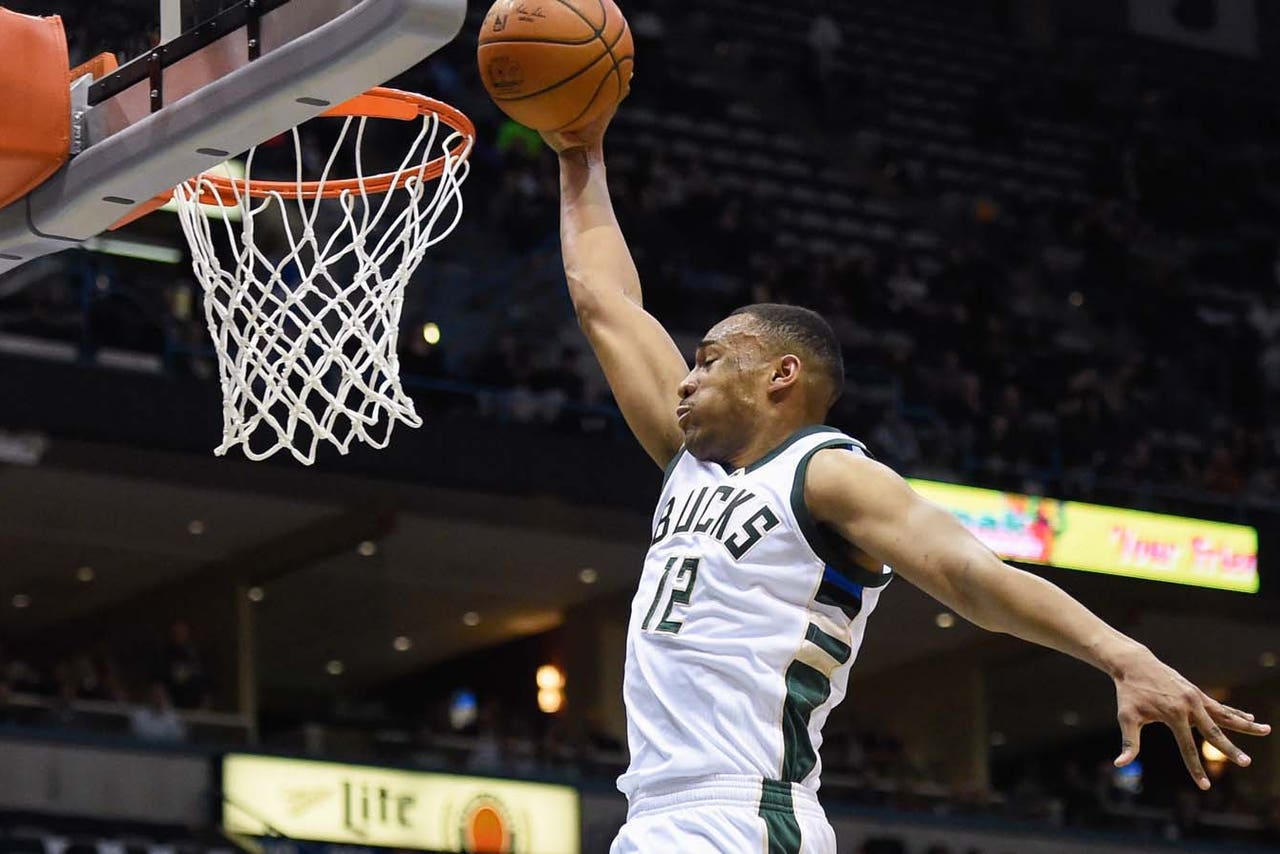 The Milwaukee Bucks haven't had much success against the Toronto Raptors lately, but to get over the hump don't be surprised if the Bucks have to get production inside.
No team in the NBA gets more points -- by percentage -- in the paint than the Bucks.
HIGHEST % OF POINTS IN PAINT, 2015-16
Part of that reason could be the increased production of Jabari Parker, who has stepped up his play since the All-Star break. He has the second-best scoring differential among NBA players from before and after the break (minimum 75 percent of games played on both sides of the break).
Parker averaged 11.3 points per game before the break, but is averaging 21.2 points since, a 9.9-point differential. He has at least 22 points in seven of his last 13 games (he'd done it just three times previously in his career).
And, again perhaps not-so-coincidentally, Milwaukee is enjoying one of its best shooting performances post-All-Star break in franchise history.
BEST FG% AFTER ALL-STAR BREAK SINCE 1986-87
Other notes:
-- Toronto (1.25) and Milwaukee (1.23) rank 1-2 in the NBA this season on most points per opponent turnover.
-- Giannis Antetokounmpo has four triple-doubles in the last 11 games. Only one player has had more triple-doubles who started the season at age 20 or younger: LeBron James, who had five with Cleveland at age 20. James (age 19) and Lamar Odom (20) also had four in a season.
-- Khris Middleton has made 44.0 percent of his 3-point attempts at home since the 2013-14 season. That ranks second in the NBA over that span only to Kyle Korver (46.0 percent).
-- Middleton has at least 18 points in each of his last 11 games, which is the third-longest active streak in the NBA.
Statistics courtesy STATS Inc.
---
---