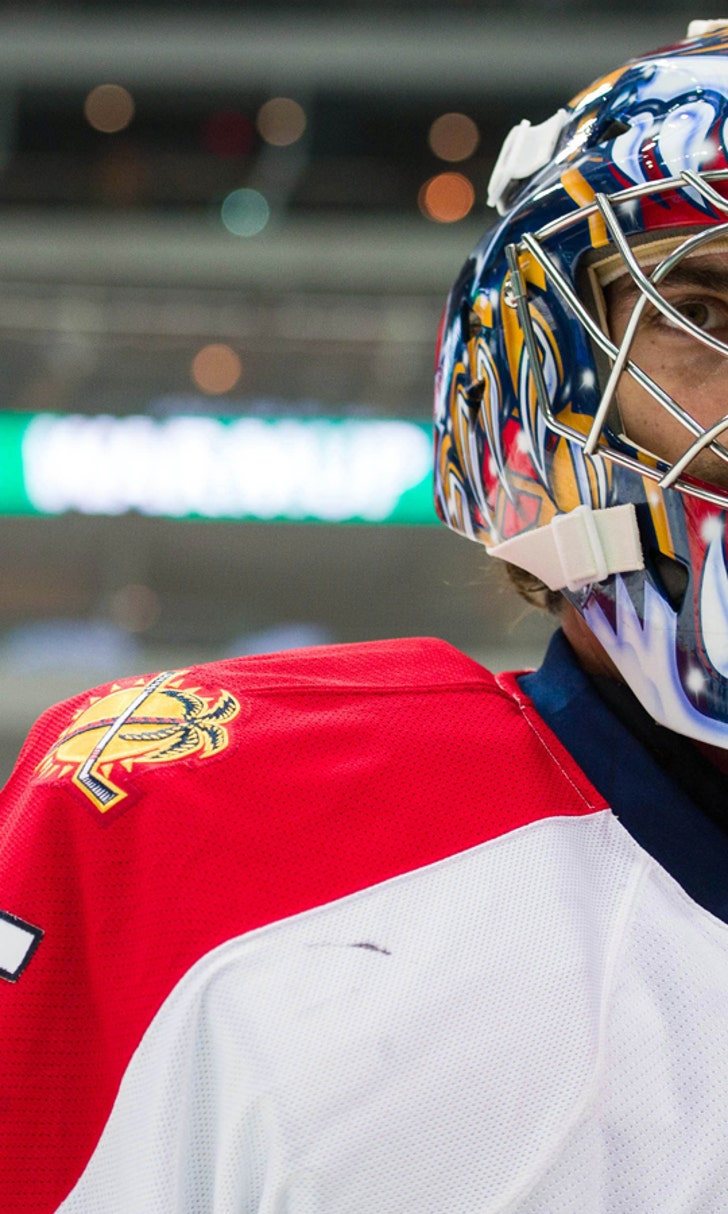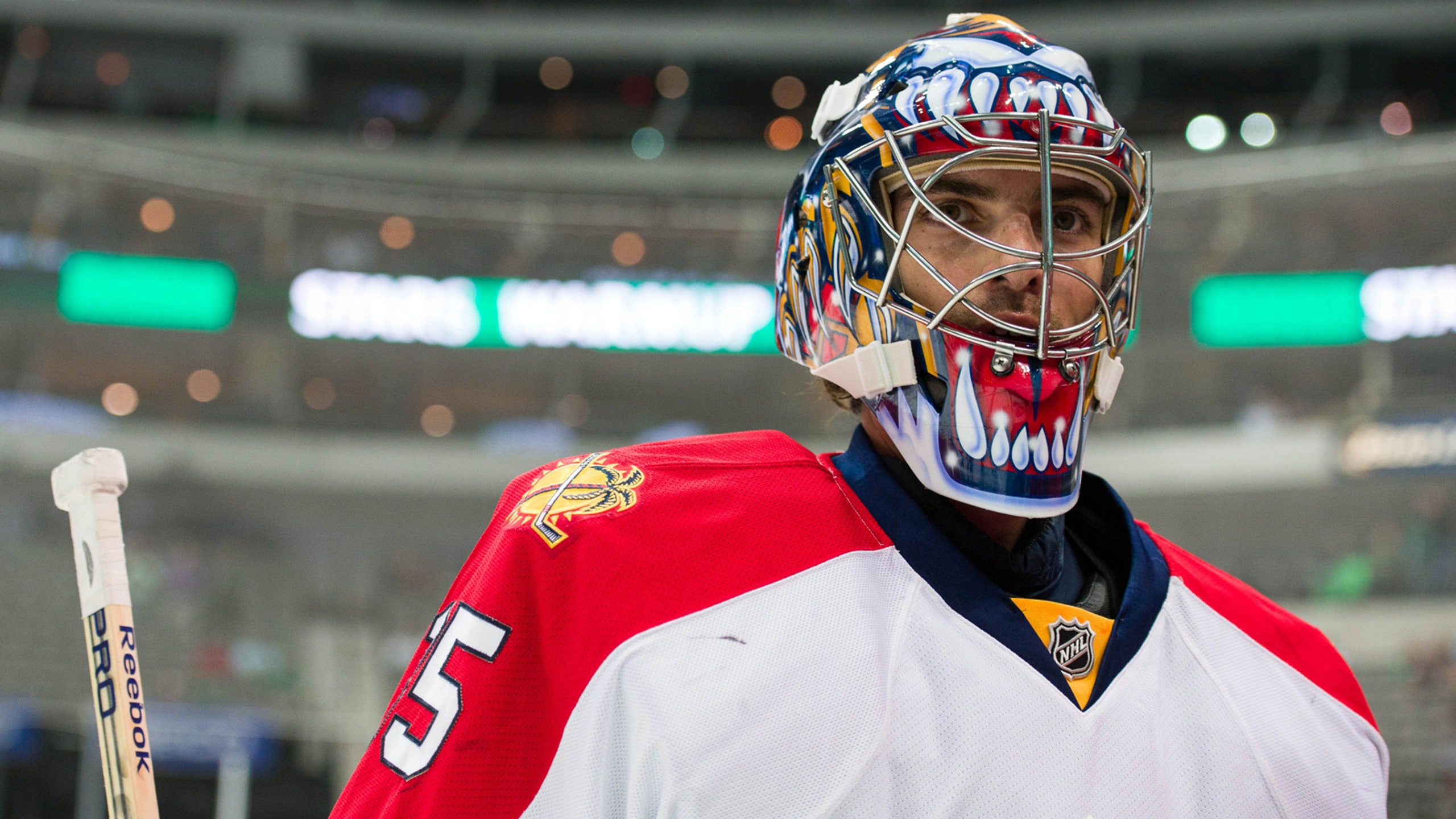 Panthers backup G Al Montoya embracing role as Cuban ambassador
BY foxsports • October 28, 2014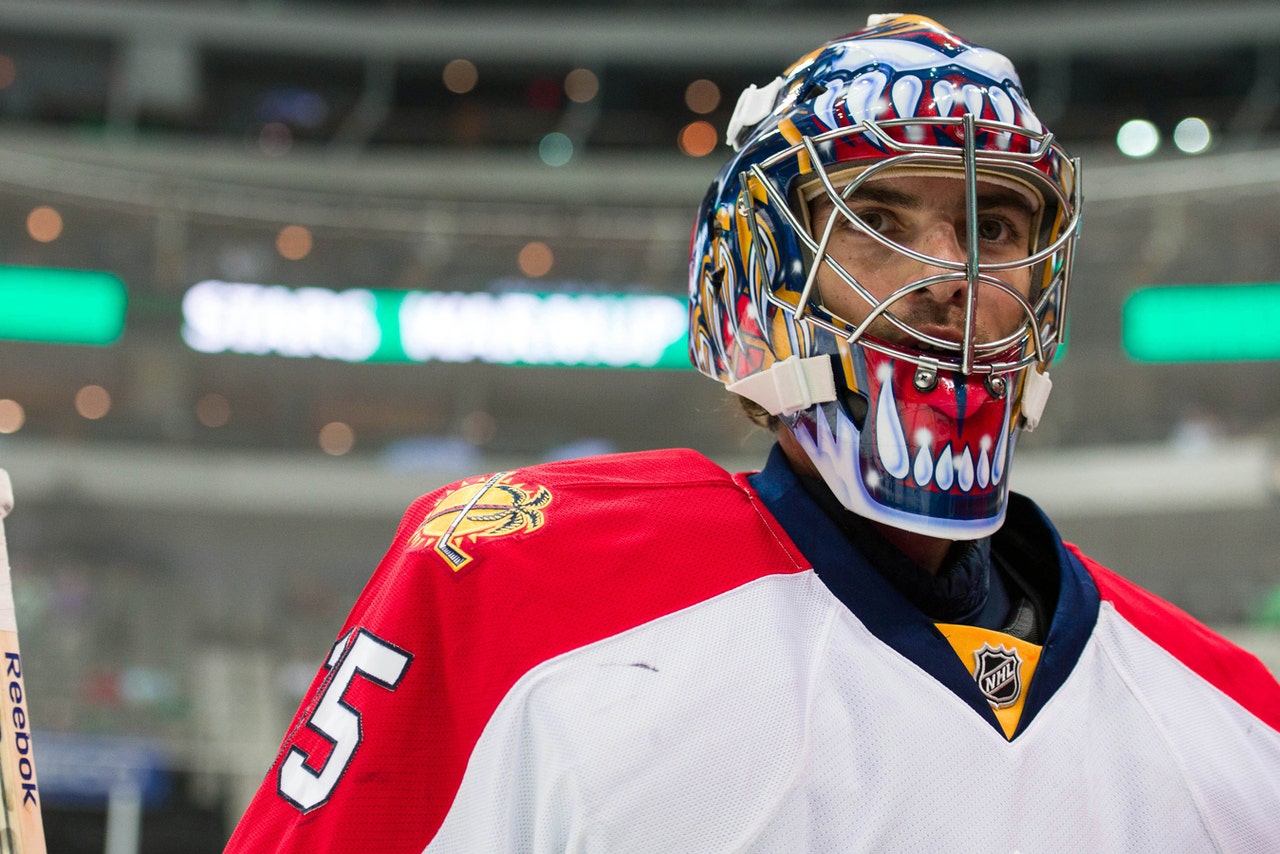 CORAL SPRINGS, Fla. -- When the Florida Panthers host the Arizona Coyotes on Thursday, backup goaltender Al Montoya will spend the evening in the spotlight as the organization celebrates Hispanic Heritage Night.
The first Cuban-American to play in the NHL, Montoya has embraced his role as an ambassador of hockey to Florida's booming Hispanic community that, according to the U.S. census, makes up 23.6 percent of state's population.
"It's awesome," Montoya said."It's just showing how far the game has come. There are a few Hispanics in the league, I'm not sure how many speak Spanish, but it's just about spreading the game. That's what we're about, bringing fans to the rink, getting them to enjoy the game we grew up playing and the game that we love. I couldn't be happier to be a part of a part of it."
Since being selected sixth overall by the Rangers at the 2004 draft, Montoya has grown accustomed to being a spokesperson for the growth of hockey within Hispanic communities. An NHL journeyman throughout the majority of his career, Montoya played in several Hispanic hotbeds before arriving in Florida such as Texas, Arizona and New York.
"When I got drafted by the Rangers, they did a good job of trying to do an outreach throughout New York City," Montoya said. "It's a big hub for Spanish-speaking channels like Telemundo and Univision, so we did that.
"It's definitely tough, but at the same time you want to do everything you can. The sport I play, I understand it's a privilege what I do. The littlest bit I can do to reach out and touch somebody else is great."
Now, after signing a two-year deal with Florida this offseason, Montoya finds himself at the forefront of the Panthers' campaign to bring South Florida's Hispanic community to a sport they are most likely unfamiliar with.
In addition to Thursday's Hispanic Heritage Night, the Panthers also partnered with 1210 AM ESPN Deportes and ESPN Deportes 760 AM, the Spanish-language versions of the American sports radio stations in Miami and West Palm Beach, respectively, earlier this month in effort to broaden their fan base.
"We are excited to work with 1210 AM ESPN Deportes and ESPN Deportes 760 AM on the return of Florida Panthers Spanish-language radio broadcasts," Panthers CEO & President Rory Babich said in a statement. "These radio broadcasts will help to continue to grow and enhance our brand and the game with our Hispanic fan base in the tri-county area."
Montoya, meanwhile, knows that for Hispanics to open up to the idea of hockey, he must first open up to them. Simply showing video clips, printing posters and making public appearances won't be enough. The community must not only embrace Montoya as a hockey player, but also as a Cuban.
"Hispanic people want to hear what you're doing in your career, but at the same time, they want to know where you came from," said Montoya, whose mother, Dr. Irene Silva, fled Cuba in 1963. "They want to know how you got here, how your family got here, what you like to eat, what's your favorite restaurant, and that's part of life. That's part of what brings fans to the game. Whether it's radio, television or doing something for our website, it's been great."
On the ice, Montoya hopes though it may be his heritage that draws people to the arena, it will be his play in net that keeps them coming back. In two appearances so far this season, Montoya has allowed one goal on 38 shots.
Serving as a backup to goaltender Roberto Luongo, who leads the franchise in both career victories and shutouts, Montoya may only start 20 games this season. When he is called upon, however, Monotya plans on making the most of his opportunities.
"I try to be the best player on that ice every single day." said Montoya, who boasts a career 2.59 goals-against average and .911 save percentage. "Whether I play in two weeks, three weeks or the next day, it's about being ready. The way I prepare for that is being on the ice in practice every single day. That's how I stay confident: Knowing I leave it on the ice."
While on the ice, Montoya's Cuban lineage is never far from his mind or his heart. The back of his mask, a tribute to his Hispanic heritage, bears his nickname -- "The Big Cubano" -- with an image of a large sun smoking an iconic Cuban cigar. For as proud as Montoya is of being professional hockey player, being Cuban is just as important.
"We're a group in this locker room made up of a bunch of individuals," Montoya said. "There's guys from all over the world and that's what makes this locker room special. When we step on the ice, it's one purpose and one game, but you don't forget where you came from. I never do"
You can follow Jameson Olive on Twitter @JamesonCoop or email him at JamesonOlive@gmail.com.
---
---