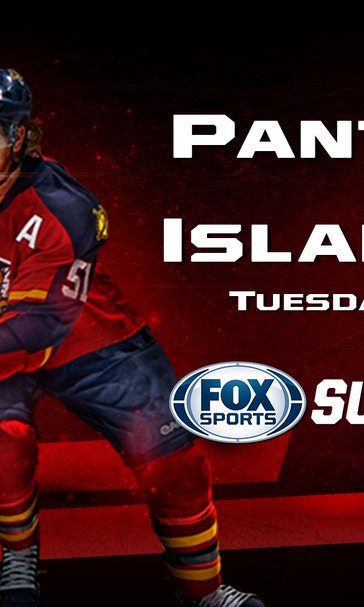 Panthers at Islanders game preview
April 1, 2014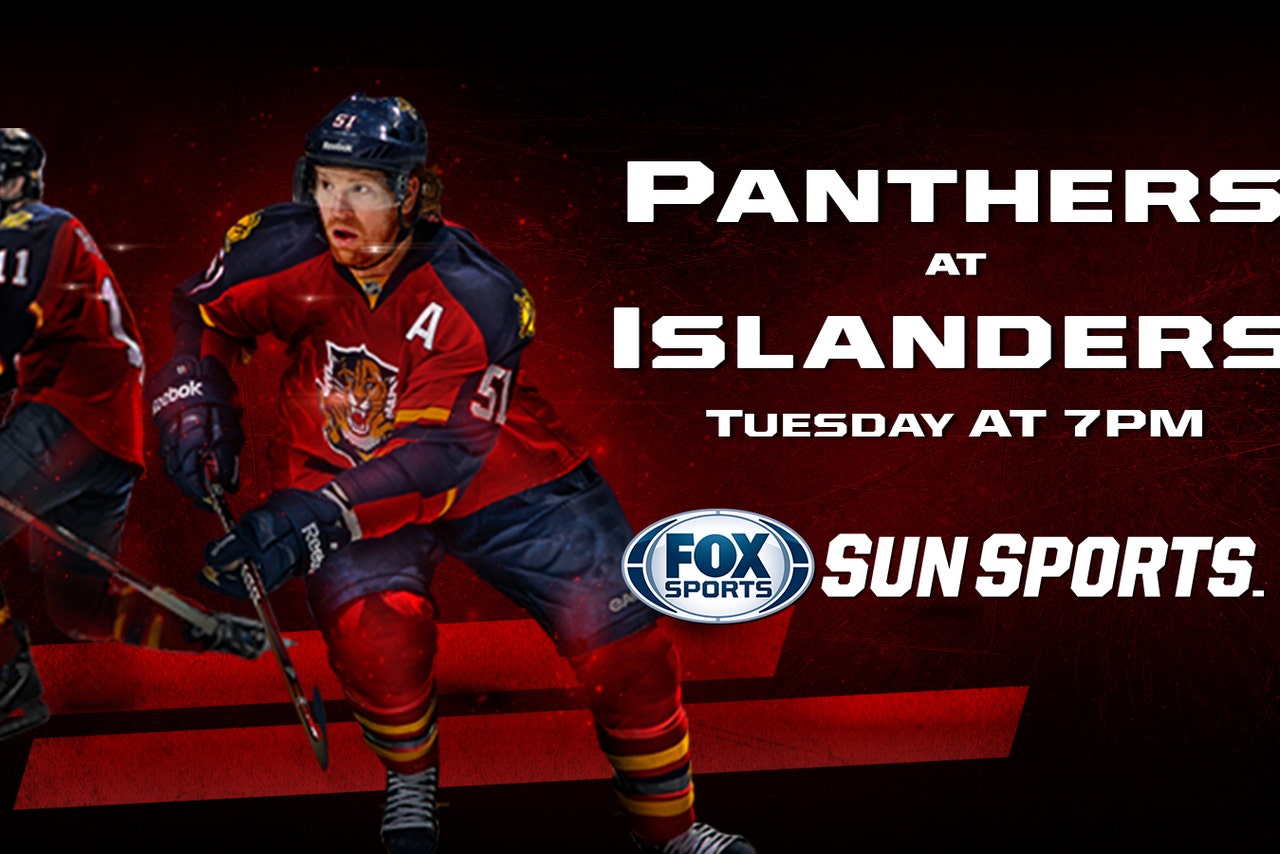 After ending a six-year playoff drought last season, the New York Islanders hoped to take another step forward in 2013-14.
Instead, they'll spend another postseason watching from home.
Although it's far too late, the Islanders look to continue their strong play Tuesday night when they host another non-playoff team, the Florida Panthers.
Finishing last season on an 11-2-4 surge gave the Islanders the eighth seed in the Eastern Conference and put them in the playoffs for the first time since 2007. An impressive showing in a first-round loss to Pittsburgh offered hope for the future, but a 3-14-4 stretch from early November to mid-December essentially ended any chance of a second consecutive trip to the postseason.
Still, despite injuries to captain John Tavares (torn MCL), leading scorer Kyle Okposo (lower body) and defensemen Lubomir Visnovsky (upper body) and Brian Strait (hand), the Islanders (29-35-10) have gone 5-2-1 in their last eight games. Included in that stretch are wins over playoff-hopeful teams Columbus and New Jersey.
"We're battling and working extremely hard," coach Jack Capuano said.
Frans Nielsen scored in regulation and again in the shootout, lifting the Islanders to a 2-1 victory over visiting New Jersey on Saturday. Anders Nilsson stopped 23 shots and was helped by a defense which limited the Devils to two first-period shots.
With Okposo missing his second straight game, New York had 10 rookies in the lineup.
"It was a fun game to play," Nielsen said. "We're a young team and we're working hard."
Nielsen has already set career highs in goals (23) and points (52), collecting five goals and four assists in his last 10 games.
Evgeni Nabokov could be back in net for the Islanders. He's allowed seven goals in winning his last four starts against the Panthers.
Florida (27-41-8) will miss the playoffs for the 12th time in 13 seasons and is limping to the finish line with a 1-6-0 mark in its past seven contests. A three-goal deficit in the first period proved too much for the Panthers to overcome Monday in a 6-3 loss at New Jersey.
"I expected 60 minutes, and we obviously were not ready to play," Panthers coach Peter Horachek said. "Right from the beginning we put ourselves behind the 8 ball and it was 3-0. You're not going to win too many games that way against a team fighting for the playoffs."
Brad Boyes scored his team-leading 20th goal, but Florida went scoreless on five power-play opportunities and is 0 for 22 over its past eight games. The penalty killers, meanwhile, have surrendered at least one goal in 11 of 13 contests.
With Dan Ellis yielding six goals on 32 shots to lose his fifth straight start Monday, the Panthers may give Scott Clemmensen his first start in a month. Clemmensen is 1-3-2 with a 2.58 goals-against average in eight appearances against the Islanders.
The Panthers have won both meetings this season after a three-game losing streak in the series. Florida scored four third-period goals and rallied for a 5-3 victory at Nassau Coliseum on March 2. 
---