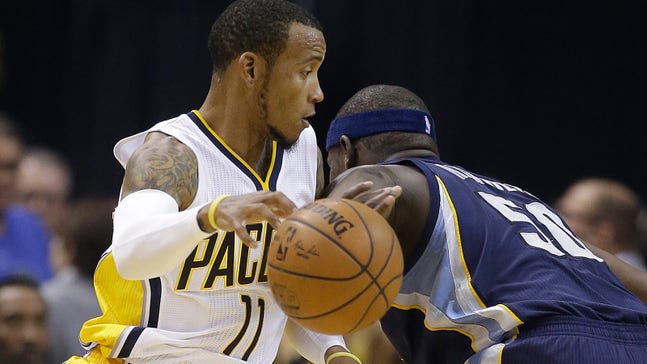 Pacers' makeover remains a work in progress
Published
Nov. 2, 2015 11:49 p.m. ET

Stan Van Gundy's vision for the Detroit Pistons is beginning to come to fruition. Conversely, the Indiana Pacers' makeover remains very much a work in progress.
When the Central Division foes renew their rivalry Tuesday night, the Pistons will be the team still without a loss and the Pacers the ones continuing to search for their first win.
Detroit's first-place standing and Indiana's residence at the bottom of the Central represents a stark role reversal from recent years, with the Pacers finishing first or second in the division in four of the last five seasons and the Pistons having missed the playoffs in six straight.
There's early optimism that drought could be coming to an end with Detroit following an opening-night victory at 2014-15 Eastern Conference regular-season champion Atlanta with home wins over Utah and Chicago.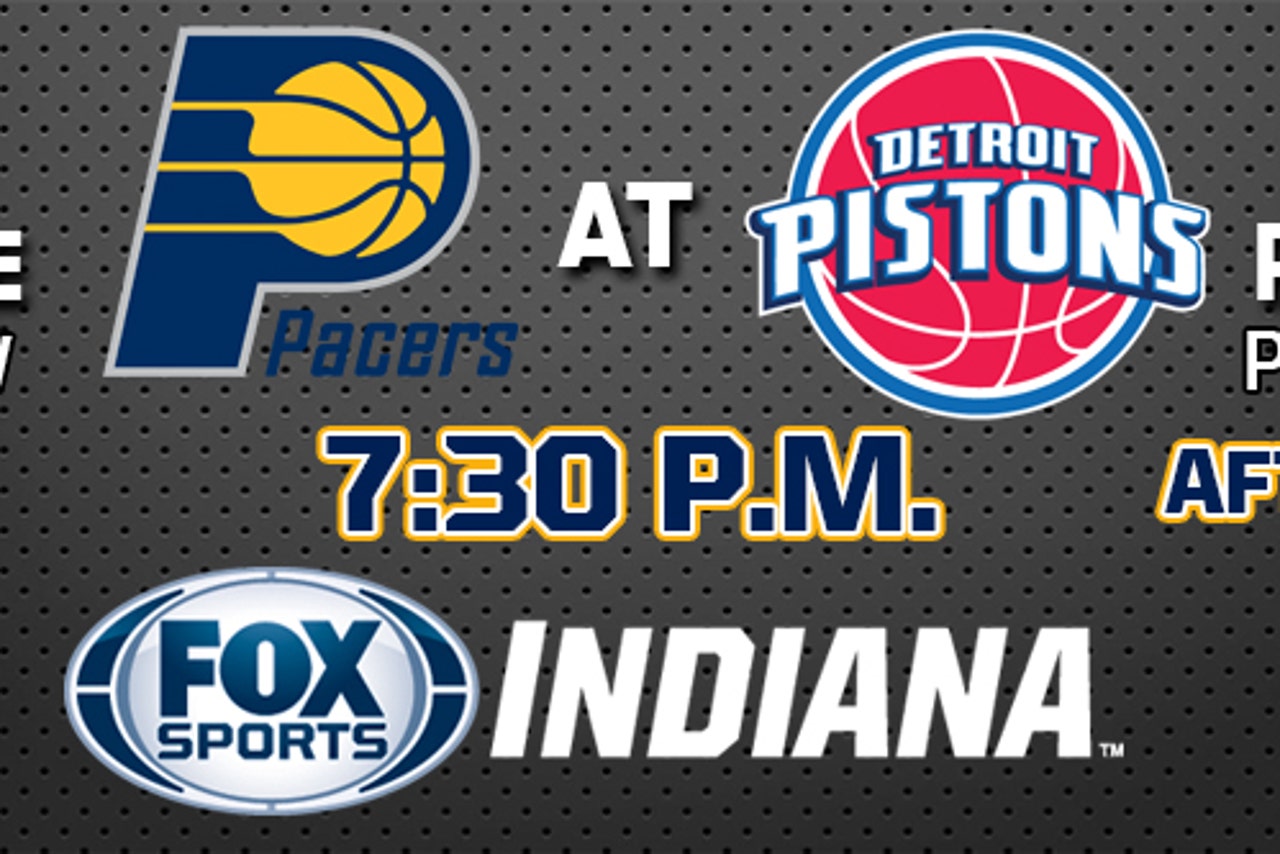 "I think these guys are playing without fear right now," Van Gundy said. "I think they are confident in getting the job done."
The new-look Pistons displayed that swagger in Friday's gritty 98-94 overtime win over the Bulls that achieved the club's first 3-0 start since it won its first four in 2008-09, the last time Detroit reached the postseason.
An improved defense anchored by center Andre Drummond has fueled the turnaround, with the Pistons having held opponents under 95 points in all three games.
That streak could very well continue against a slumping Indiana team that has averaged 92.7 points in beginning its season with three consecutive defeats as it has struggled to adapt to a more up-tempo system and personnel changes. The Pacers haven't started 0-4 since losing the first nine in 1988-89.
The free-wheeling approach was expected to play to the strengths of Monta Ellis, but the marquee offseason addition is averaging 10.0 points while shooting 29.7 percent.
Turnovers have been a major problem as well. Indiana committed 24 that led to 30 Utah points in Saturday's 97-76 home loss, two days after it had 20 giveaways in a 112-103 setback to Memphis.
"It's not that teams are beating us -- we're beating ourselves," said point guard George Hill, who had seven turnovers against the Jazz.
Indiana also has been outrebounded by 9.0 per game, while the Pistons rank among the league leaders with a plus-11.7 margin. Drummond, named the Eastern Conference player of the week Monday, tops the NBA with 16.3 rebounds per game and grabbed 20 along with 20 points against Chicago.
Drummond, Reggie Jackson and Marcus Morris, acquired from Phoenix in July, are all averaging at least 18.7 points. Morris had 15 third-quarter points and finished with 26 on 10-of-15 shooting against the Bulls.
"We thought he was one of those guys that just, if you give him an opportunity ... you know there are a lot of guys like that in this league, that just if they get in the right spot, right system and get an opportunity, they can really thrive," Van Gundy said. "We are only three games but right now, he certainly is thriving."
Drummond averaged 16.3 points and 13.3 rebounds as the Pistons split four 2014-15 meetings with Indiana, which has won 10 of 13 in the series and is 5-1 in Detroit over that stretch.
---
---