Oklahoma Sooners
Oklahoma Sooners
Oklahoma rediscovers RB Samaje Perine in surge
Published
Nov. 17, 2015 1:18 p.m. ET

NORMAN, Okla. (AP) -- Workhorse running back Samaje Perine has had to adapt this season under new offensive coordinator Lincoln Riley and his "Air Raid" attack.
Fewer carries was the big headline for a star-in-the-making who piled up 1,713 rushing yards last season as a freshman.
After some early struggles, Perine appears to have made the transition, and not coincidentally, No. 7 Oklahoma's fortunes also are on the rise. The Sooners (9-1, 6-1 Big 12) are riding a five-game winning streak entering Saturday's home game against No. 11 TCU (9-1, 6-1).
Perine proved key in the Sooners' 44-34 win at previously unbeaten Baylor last Saturday, carrying 28 times for 166 yards and two touchdowns, including a season-long 55-yard scoring jaunt. He probably won't threaten his rushing total from last season, but Perine still has 972 yards and 13 touchdowns, including 12 on the ground.
"He has been through so much this season," Oklahoma center Ty Darlington said Monday. "He hasn't been in the national talk as far as best backs in the nation. I feel like there's no way he shouldn't be mentioned right up there with Leonard Fournette (of LSU) and Derrick Henry (of Alabama) and all those guys. But finally, he's starting to get a little bit of recognition. He's done a lot of it himself. We've opened up some decent holes for him and then he does the rest."
During the first five games of the season, as the Sooners adjusted to Riley's schemes, Perine averaged only 70 yards rushing per game. In the Sooners' mystifying 24-17 loss to Texas on Oct. 10, he managed only 36 yards on 10 carries.
Since then, he's been on a roll, averaging 121.6 yards per game, and the Sooners' offense has put up 55, 63, 62, 52 and 44 points in consecutive games. He had a 201-yard, four-touchdown outing in a win over Texas Tech before pounding away at Baylor.
Oklahoma coach Bob Stoops said there's "no question" there's a connection between Perine's improved numbers and the Sooners' offensive success in recent weeks.
"He's such an exceptional runner," Stoops said. "To go with the power, you have the speed and such great movement for a guy that big in the hole as you see when you watch replays when you watch some of those runs. The running success and his success really open up a lot of other options offensively."
Perine is putting up his numbers on fewer carries - averaging 16.8 per game - because the Sooners have another quality running back in redshirt freshman Joe Mixon, who's rushed for 526 yards. Stoops said that's a big reason for Perine's recent surge.
"As you get here in the last couple weeks of the year, the fact that he hasn't had to carry the entire burden makes him feel fresher and allows for more success," Stoops said. "Along with that, I think that his discipline to train the way he has and lighten up a little bit and gain power and gain speed to go with it, probably has something to do with it as well."
Only six running backs during Stoops' 17-year tenure at Oklahoma have reached the 2,000-yard career rushing mark. Perine did it faster than any of the others, including current NFL stalwarts Adrian Peterson and DeMarco Murray.
Perine says he doesn't pay attention to his statistics - he's famously dismissed his Football Bowl Subdivision-record 427-yard outing against Kansas last season as no big deal - and his teammates say his personality has remained the same all season, no matter what his numbers were the previous week.
"That's what you've got to love," quarterback Baker Mayfield said. "He's going to be the same guy. You can always count on him."
MORE FROM FOX SPORTS SOUTHWEST: 
- PHOTOS: Cowboys Cheerleaders Auditions
- Ranking NFL quarterback salaries
- Highest paid player on every NFL team
- Oldest player on every NBA team
---
---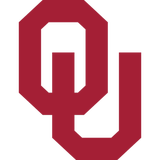 Get more from Oklahoma Sooners
Follow your favorites to get information about games, news and more
---