National Football League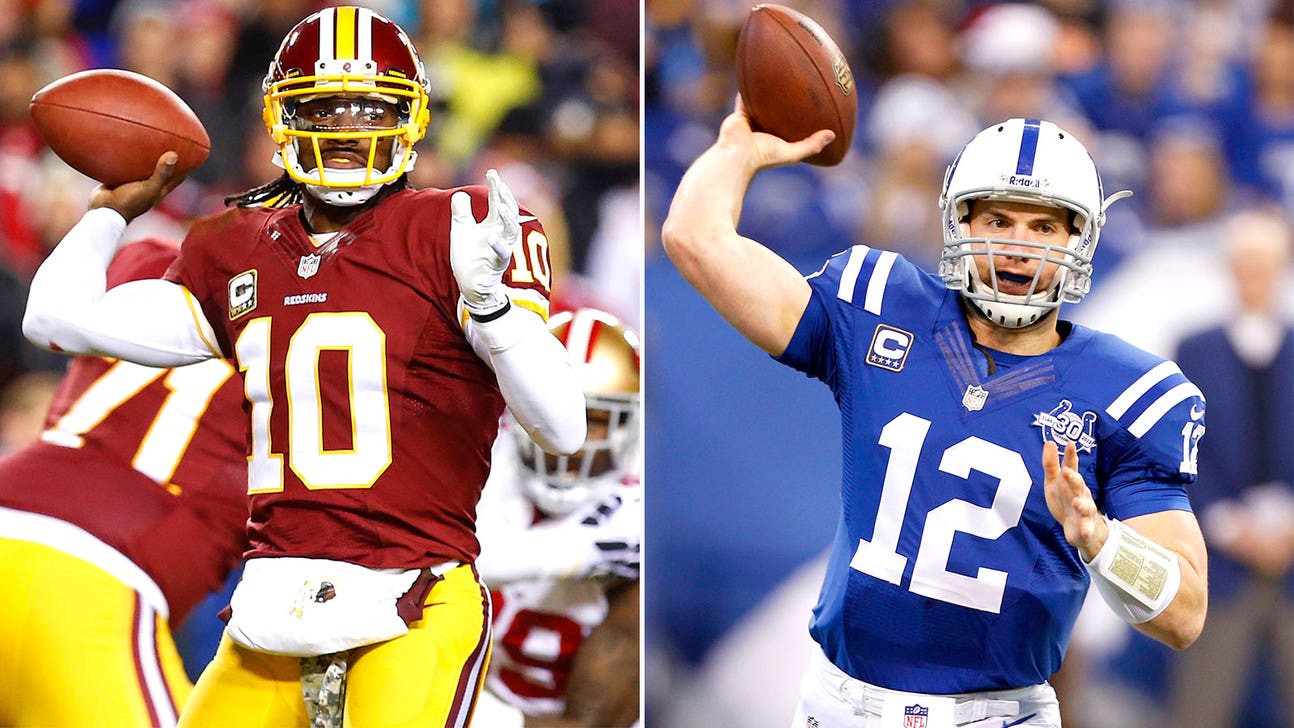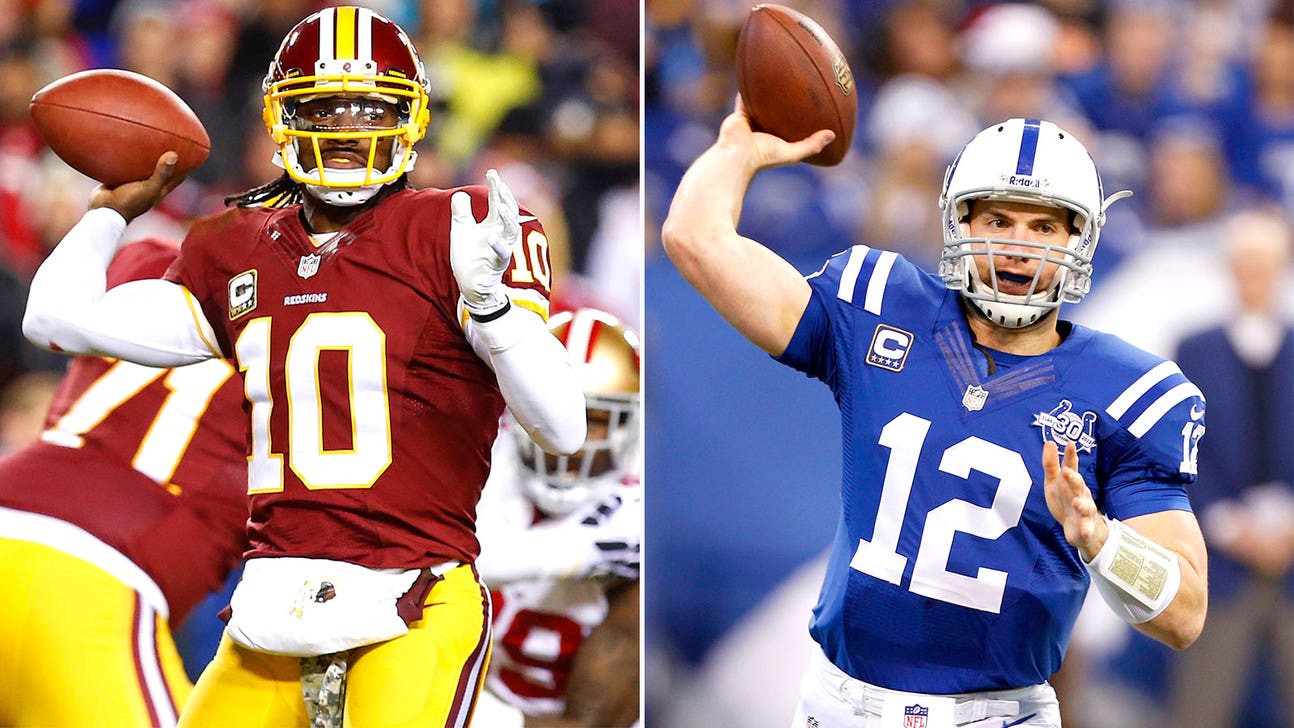 National Football League
Notes on fantasy football players ranked 51-100
Updated
Mar. 4, 2020 6:56 p.m. ET

The following fantasy football player notes ranked 51-100 originate from our 2014 Fantasy Football Team Previews.  Enjoy!
Related Links: Players 1-50 | Fantasy Football Draft Guide
Quarterback - Andrew Luck
While he didn't have a bad campaign in 2012 – he did, after all, set a rookie record with 4,374 passing yards - Luck's debut season was not as good as advertised, turning the pigskin over a whopping 27 times. Last year, however, Luck lived up to the hype. The Stanford product made strides in efficiency, hitting 60.2 percent of his targets (up from 2012's 54.1 mark) and cutting his interceptions in half (from 18 to nine). Considering this development came in spite of an incompetent running game, as well as the loss of offensive coordinator Bruce Arians and injury sidelining of Reggie Wayne, it was quite the progress for the Colts QB.
With the return of Wayne, along with an improved offensive line and addition of Hakeem Nicks, Luck is set to make the leap in 2014. A borderline starter in most fantasy formats the past two seasons, view Luck as a top-5 arm this fall.
Wide Receiver - Wes Welker
The former Patriot didn't have a bad year per se, finding the end zone a career-high 10 times. Still, injuries limited Welker to 13 games, and his 73 receptions were his lowest total since 2006. With Decker gone, Welker could see more targets in his direction, and, like Ball above, the extra practice time with Manning could pay dividends. In PPR leagues, Welker remains a top-20 asset, but have viable options on your bench.
Quarterback - Tony Romo
Ranked ninth among quarterbacks in FOXSports.com fantasy scoring despite missing the season's final game with a back injury ... His 31 TD passes ranked fifth, while his 3,828 passing yards were 12th ... Assuming that Romo will be healthy, he should be one of fantasy's top five or six quarterbacks, thanks to Linehan's downfield passing game ... Romo on Linehan, courtesy of Blogging the Boys: "... when you watch the tape of what the Lions have done, it's exciting to see some of the ways they attack teams" ... Why are some people ranking Andrew Luck and Nick Foles ahead of Romo?
Wide receiver: Percy Harvin
Though he only played in four games last season, Harvin provided a glimpse of the type of weapon he can be when healthy. In the Super Bowl against the Broncos, Harvin led Seattle with 45 rushing yards on two carries. He also returned a kickoff for a touchdown on the first play back from halftime. Harvin hasn't played a full season since 2011 with Minnesota. He ended that year with 87 receptions for 967 yards and six TDs. Last year, Golden Tate was Seattle's main target and he acquired 64 receptions for 898 yards and five scores. Tate is now in Detroit.
Running Back – Shane Vereen
Thanks to Stevan Ridley's inconsistency and habitual fumbling and LeGarrette Blount's relocation to Pittsburgh, expect Vereen to come off draft boards as a low-end RB1 in points-per reception leagues (second round).  In standard leagues, and assuming he's healthy 16 games, Vereen should see enough touches to earn RB2 draft status.
The main obstacle holding Vereen back is his wrist.  The running back fractured it in Week 1 of the 2013 season and missed eight games.  He recently made comments claiming the wrist isn't 100 percent and may not be for some time despite constant rehab.  All fantasy owners hear is "sore wrist" and a target for a defenses to attack and force fumbles on Sunday.
Quarterback - Nick Foles
Finished 11th among quarterbacks in FOXSports.com fantasy scoring, but played approximately 11 games; over a full season, Foles' fantasy numbers would have ranked second behind Peyton Manning's ... Foles posted a ridiculous 27:2 touchdown-to-interception ratio, and added three rushing TDs ... Amazingly, Foles racked up the fantasy points while averaging just 28 pass attempts per start ... That last number is what should make you hesitate about drafting Foles as a top-five QB - the offense helps to make him look great, but can he repeat such gaudy numbers with such limited volume?
Sankey, a second-round pick out of Washington, is projected as the Titans' starter. Given his only competition in Nashville is Greene, who's averaged less than four yards per carry the past two seasons, Sankey would need to turn in a complete no-show in camp NOT to earn the starting job. Even in its revamped state, the Tennessee o-line is far from solid, yet Sankey will at least get the touches to be a fantasy factor. Some worry about his size – relatively small, by NFL standards – causing stability issues, but there's a lot to like in Sankey as a roto selection.
Quarterback – Tom Brady
No Gronk for most the season, no *cough*AaronHernandez*cough* and a bevy of inexperienced receivers within the Patriots' offense and Brady was bound to experience fantasy regression in 2013.
His 60.3 completion percentage, 6.92 yards per attempt, 25 touchdowns, and 87.3 QB rating are all in his career-lows conversation.  Brady finished 15th in fantasy points scored (18.5 FPPG) behind Alex Smith, Matt Ryan and Nick Foles on the leaderboard.
Brady's fantasy value is so directly tied to Rob Gronkowski's health (major back and knee surgery the last two years) that it may be too early to suggest completely avoiding him in drafts, but it would not shock me to see Brady fall to round six or seven.
Wide Receiver - T.Y. Hilton
Yet, despite Luck's proclivity toward Wayne (194 targets in 2012, 58 balls in his abbreviated 2013), look for Hilton to materialize as the No. 1 target in the Hoosier State. Hilton, in his third season from Florida International, turned in a solid 2013 season with 1,083 yards off 82 receptions. Alas, Hilton is far from a finished product regarding his fundamentals, and his feast-or-famine tendency occasionally hinders the Colts offense. Note: Hilton hauled in over 120 yards five different times in 2013, but garnered 46 yards or less on nine occasions. This erraticism must be alleviated for Hilton and the Indy air attack to become a viable threat.
Wide Receiver – Julian Edelman
Edelman caught 70 percent of the passes thrown his direction last season (105 of 151) – that led all NFL receivers with over 100 targets.  However, thanks to a large corps of receivers, Edelman was only targeted 22 percent of the time by Brady.  Aside from his uber-PPR fantasy value, most of Edelman's stats lined up with T.Y Hilton's final fantasy line.  Edelman's seven-receptions-per-game average should continue in 2014 and becomes a PPR darling in the middle rounds.
Quarterback - Robert Griffin III
Ranked 18th among quarterbacks in FOXSports.com fantasy scoring in 2013, and missed the final three games of the season ... Threw for 3,203 yards with 16 touchdowns, and finished fifth among QBs with 489 rushing yards ... Gruden helped Andy Dalton become a productive passer, and RGIII is better than Dalton, so ... How much will Griffin run? Good question. Gruden has said that the read-option will be used in "sprinkles here and there," but that doesn't mean Griffin won't take off from the pocket when he sees an opening ... Griffin is a fantasy QB1 when he plays, but he's a likely injury candidate if he runs a lot. Reward, meet risk.
Quarterback - Philip Rivers
Philip Rivers 2014 Splits
| | | | |
| --- | --- | --- | --- |
| Games | Completions Per Game | Yards per Game   | Touchdowns |
| First 12 | 25 | 303 | 23 |
| Final 6 | 17 | 198 | 12 |
Rivers went from an undrafted player in most fantasy formats to finishing third in total points at his position thanks to 32 touchdown passes (fourth-best in the NFL) and 4,478 yards (fifth-best). These figures have vaulted Rivers to a preeminent preseason rank as a top-10 fantasy QB in 2014.
However, Rivers' game logs show that the San Diego field general lost his roto mojo at the end of the year:
It's not that Rivers played poorly; quite the opposite. The reason his stats took a turn south is the Chargers were winning in these contests, allowing the offense to run the ball in hopes of milking the clock. A dramatic about-face from the first 12 games, where San Diego would often find itself behind, thus the club's frequent flyer miles.
For our fantasy purposes, the question becomes: what is your projection for this year's team? If you believe they're going to be a .500 club, by all means, scoop up Rivers. Think San Diego will challenge for the division crown? Better lay off on the side-arm signal caller.
I think the worry over Whisenhunt's departure is a bit overblown, but also real. In short, view Rivers as a borderline No. 1 QB in standard leagues...yet you better have a sound alternative on the pine.
Wide receiver: Roddy White
White was riddled with injuries last year and his stats reflected how he felt. White caught the fewest passes (63) and collected the fewest yards (711) since his sophomore campaign in 2006. With a healthy Jones and White, defenses will stress about whom to double-cover.
Running Back - Joique Bell
Bell was 17th among running backs in FOXSports.com fantasy scoring, even as the less busy half of a timeshare with Bush ... The 220-pound Bell had eight rushing touchdowns in 2013, and is the better short-yardage option on this team ... Are you brave enough to draft him as an RB2?
Quarterback: Colin Kaepernick
No QB angers fantasy football fans more than Kaepernick. Ok, that's probably not true, but it was the case for me last year. How can a guy throw for 412 yards and three TDs in the opening game of the season and then only throw over 200 yards five times the remainder of the year? CK7 may have ended the fantasy season with the 12th-highest points, but he could have easily fallen to 16th (behind Ryan Tannehill) without that monster game against Green Bay. Entering his second full-season as the starter, the ceiling hasn't been seen yet and Kaepernick remains an enigma until the sample size grows.
Quarterback: Russell Wilson
Because of his rushing stats (539 yards and one TD), Wilson claimed the eighth spot among fantasy quarterbacks last year, higher than Tony Romo and Ben Roethlisberger. However, Wilson finished with 3,357 passing yards (16th) which was barely more than Alex Smith (3,313) and Chad Henne (3,241). With Wilson's top target no longer with the team, he will need to learn who to lean on for 2014, other than Beast Mode.
Tight End: Jordan Cameron
The loss of fantasy tight end-friendly offensive coordinator Norv Turner will impact Cameron's stock – no question.  However, his uptick in fantasy production last season was top heavy as in he scored six of his seven touchdowns in the first eight games of the 2013 season.
New Browns' offensive coordinator, Kyle Shanahan, should qualm some owners anxiety as we know his recent fascination with targeting tight ends in Washington.  Before off-the-field issues and injuries bit him, Fred Davis was an emerging star for the Redskins.  Before Shanahan left, the hope was Jordan Reed would carry that tight end torch.
Thinking late-middle rounds in 2014 fantasy football drafts.
Tight end: Vernon Davis
You can't mention the 49ers offense without their star TE. Last season, only three players caught a touchdown pass from Kaepernick: Davis (13), Boldin (seven), and Crabtree (one). However, once Crabtree returned from his injury, Davis' numbers reduced drastically. In the three postseason games, Davis caught only five passes. Granted, two of those catches resulted in a touchdown.
Wide Receiver: Torrey Smith
Torrey Smith averaged 17.4 yards per reception last season (fifth in NFL) without a definitive WR2 to keep secondaries honest.  Despite posting a career-high 1,128 yards, his 138.8 fantasy points ranked 20th among fellow fantasy receivers mainly because Smith only found the end zone four times all season.  With Kubiak running the offense, expect T. Smith to rank as a high-end WR2 in 2014.
Wide Receiver – Mike Wallace
The biggest knock on Wallace's 2013 fantasy resume was after averaging more than eight touchdowns per season his last three in Pittsburgh, he only scored five for the Dolphins - only one TD the first 10 games.  On top of that, his average yards per catch was 12.7 – a career-low.  The good news is Wallace's 142 targets ranked inside the top 15 in the league.  So, Tannehill will continue to look his direction opposite Brian Hartline, but I think the days of WR1 fantasy football status are behind Wallace and should be embraced as a WR2.  Just don't reach.
Running back: Steven Jackson
Update: hamstring - out indefinitely, but expected ready by Week 1
It was his first season with Atlanta and Jackson wasn't his usual self. He failed to reach the 1,000 yard plateau for the first time since 2004. Also, Jackson's 3.5 yards per carry were the fewest of his career. Even in an offense built around passing, Jackson had his fewest receiving yards (191) since his rookie year. If he only had the 32nd-most attempts (157 rushes) on a team with its two best receivers injured, imagine how much Jackson's production will suffer when they're healthy.
Wide receiver: Michael Floyd
Though Fitzgerald had most of Palmer's attention, Floyd somehow racked up more receiving yards (1,041 yards). I think that most of those numbers came from his team-leading 17 receptions of 20 yards or more. Naturally, Floyd also led the Cardinals with 65.1 yards per game, 5.5 yards more than Fitzgerald.
Running Back – Knowshon Moreno
Update (6/6): Reports surfaced this week that Moreno was a little thick around the belly and needed to drop some weight this summer.  I still believe he's the RB1 to covet come draft day.
Within Peyton Manning's up-tempo offense last season, Moreno posted career highs in rushing yards (1,038), receiving yards (548) and total touchdowns with 13.  He scored the fifth-most fantasy points among fantasy running backs (14.8 FPPG).  While we shouldn't expect Moreno to repeat these feats, he was brought to Miami to produce and in PPR leagues still warrants RB2 status.  I'll avoid Moreno in standard leagues and hope the guy next to me gambles and becomes the third running back wheel on his depth chart.
Note: last season was only the second time in five seasons Moreno played in all 16 games
Wide Receiver – Eric Decker
Over the last two seasons, Decker averaged 86 receptions, 130 targets, 1,176 yards and 12 touchdowns per season.  Peyton Manning's targets helped him finish ninth in fantasy points scored among all receivers last season (12.0 FPPG).
Now, nine out of 10 fantasy owners are going to preach Decker's fantasy regression this summer and rightfully so.  However, Decker did finish with over 600 receiving yards with eight touchdowns back in 2010 season with Kyle Orton (four TD passes to Decker) and Tim Tebow (four TD passes) as his triggerman.  With Johnson providing balance in the backfield, Decker's fantasy fate isn't sealed because Smith is his quarterback.  He's still a guy that could provide WR2 production throughout the season.  It's just a matter of Stephen Hill, Jeremy Kerley or a rookie stepping up to keep secondaries honest and not so focused on shutting down Decker.
Wide Receiver - Reggie Wayne
Missed most of 2013 season (ACL), but rehabbed, in camp and practicing.  Stats: 194 targets in 2012, 58 balls in his abbreviated 2013.
Tight End - Jason Witten
Ranked sixth among tight ends in FOXSports.com fantasy scoring ... Caught 73 passes for 851 yards and eight touchdowns ... At 32, Witten is still solid enough to be a top-six TE on draft day.
Running Back - Trent Richardson
The organization used a second-round pick on Ohio State tackle Jack Mewhort, a vital cog in its run-blocking scheme. Richardson will be only 23 years old this season, making it premature to disavow a chance of turnaround. Still, with a feeble career average of 3.3 yards per attempt, Richardson needs to make major headway this season in order to keep his starting job.
Wide Receiver - Jeremy Maclin
Didn'€™t play in 2013 due to a torn ACL ... If healthy, could surpass his 2012 production (69-857-7) ... We should know more when training camp starts, but Maclin looks like a WR3.
Running Back – Stevan Ridley
As mentioned above, Ridley's four lost fumbles in 2013 – three in three consecutive games played - buried Ridley in Bill Belichick's doghouse.  He did receive an uptick in touches in late-December and playoff game against the Colts where he scored two touchdowns.  The risk versus reward isn't there to reach on Ridley in fantasy drafts, but will be a welcomed handcuff to Vereen to target in the mid-to-late rounds.  If you want a reason to still believe, Ridley is only two years removed from 290 carries, 1,263 yards and 12 touchdowns with no Blount to vulture goal-line carries.
Wide Receiver - Cordarrelle Patterson
Ranked 38th among wide receivers in FOXSports.com fantasy scoring ... Improved during the second half of 2013, catching 29 passes for 323 yards and four TDs, and rushing 10 times for 156 yards and three scores over that same period as the team tried many ways to get the ball into Patterson's hands ... Patterson could improve significantly this season in the new system, but are you willing to invest a WR2 draft slot to get him? He'll get trendier as the summer progresses.
Wide Receiver - Kendall Wright
In spite of only a half of season with Locker – or, more pertinently, working half a season with Ryan Fitzpatrick – Wright finished with 94 receptions, seventh-most in the NFL. He crossed the 1,000-yard barrier, although his 11.5 yards per catch leaves a bit to be desired. Wright also needs to work on his separation in the red zone, finding the Promised Land only twice. Overall, the Titans have to be happy with Wright's development, and could be a top-15 wideout in 2014 if Locker instills a semblance of continuity at signal caller.
Wide receiver: Marques Colston
The "every-other-year" rule is taking effect on Colston's stats. Since 2009, Colston has an average of 108 targets on odd-numbered years and 132.5 targets on even-numbered years. Last year, only two players received the attention of Brees for triple-digit targets. If you are just going by wide receivers, Colston has more than double the targets and receptions than any other player.
Fred Jackson, now 33 years old, was the other half of one of the most frustrating RBBC's in the league last season.  Also hobbled at times, Jackson racked up 890 rushing (4.3 YPR) and 387 receiving (8.2 YPC) with nine touchdowns.  Jackson quietly finished 10th in fantasy points scored among all running backs.
However, Jackson's age and 12 games missed over the last three seasons have some pundits concerned and why attention should be paid to the next two backs in position to expand this RBBC four-deep.
Quarterback - Jay Cutler
If Cutler hadn'€™t missed nearly six games in 2013, he'd have been somewhere around the 15th-ranked fantasy QB. That's about where you should rank him heading into this season as well ... Trestman's presence seemed to agree with Cutler, who completed his highest percentage of passes (63.1) since 2007.
Running Back - Darren McFadden
McFadden…you can derive more value out of drafting Brett Favre (Breaking news: the gunslinger was seen tossing with high schoolers!) than selecting Run DMC, who's started just 26 games in the past three seasons. Even when he's not on the sidelines, McFadden has done little of note, averaging 3.8 yards per carry with only 11 touchdowns in that span.
Best-case scenario, Jones-Drew and McFadden are able to spell each other to form an efficient, healthy backfield. Unfortunately, that provides little worth to fantasy owners. Only in deeper leagues should this duo warrant consideration.
Running Back - Darren Sproles
Ranked 35th among running backs in FOXSports.com fantasy scoring ... Ran just 53 times during his final season with the Saints, but caught 71 passes (fourth among RBs) for 604 yards (third) ... Obviously, Sproles is a much better play in a PPR league - where he could be an RB2 - than in a standard format ... Look for Sproles to move around a lot, with Kelly trying to exploit mismatches.
Wide Receivers – Cecil Shorts III
Shorts tends to get a little more credit than he deserves – something I never thought I'd say about a Jacksonville player. As a WR4, Shorts, who has averaged 65 yards per contest over his last 27 games, is a splendid option, especially with such a high volume of targets (125 in 13 games last season). Any aspirations higher than that, however, may be unfulfilled.
Running back: DeAngelo Williams
It's time for fantasy owners to reel in their expectations. There was a time when people could expect over 1,000 rushing yards and at least seven touchdowns. That time has come and gone. Since Newton has been the QB in Carolina, Williams hasn't rushed for more than 850 yards. He was the 22nd-highest scoring fantasy running back last year and should remain in that rank for 2014.
Tight End - Kyle Rudolph
Ranked 34th among tight ends in FOXSports.com fantasy scoring last season, but his season ended in Week 9 due to a broken foot ... Turner has turned tight ends Jay Novacek, Antonio Gates and Jordan Cameron into fantasy success stories. Will he do the same for Rudolph? ... Rudolph isn't as physically gifted as Gates or Cameron, but with Turner calling plays and a rookie quarterback probably utilizing a security blanket, he should be a top-10 fantasy tight end.
Running Back - Lamar Miller
Update (6/6): With the Moreno-is-too-chunky news headlines, Miller saw more first-team reps during this round of OTA's.  Take those reps with a grain of salt, but could narrow the gap between the free agent signee and another RBBC to hedge the values of the RB1 and RB2 in Miami.
With the addition of Moreno and loss of 2013 touches to never-quite-healthy Daniel Thomas around the goal-line, Miller's fantasy stock plummets to 13th-round flier at-best.  Miller ranked 37th in fantasy points scored among fellow running backs (6.1 FPPG).
Quarterback: Ben Roethlisberger
Big Ben, 32, finished 10th in fantasy points scored among quarterbacks last season (19.76 FPG – standard scoring).  His 28 passing touchdowns ranked seventh in the league.  However, 16 of those passing scores were to receivers no longer with the team – Emmanuel Sanders (six) and Jerricho Cotchery (10).  Roethlisberger helped Antonio Brown set career receiving records in yards (1499) and trips to the end zone (eight).
Prior to the Steelers drafting Martavis Bryant out of Clemson, Roethlisberger didn't have a wide receiver who stood over six feet to target.
Wide Receiver - Rueben Randle
Ranked 48th among wide receivers in FOXSports.com fantasy scoring ... Caught 41 passes for 611 yards and six touchdowns ... Will Randle be a third-year breakout WR, or fade into the background due to OBJ's arrival? ... Probably not worth finding out with anything more than a WR4 pick.
Tight End - Jordan Reed
Ranked 22nd among tight ends in FOXSports.com fantasy scoring ... Had a few explosive outings, but only played nine games due to concussion issues ... Will Reed be an 80-catch tight end if he stays on the field? Again, there's only one ball here, and a lot of guys want it ... Still, Reed should be considered a top-10 option at this position.
Tight end: Greg Olsen
Though Newton will have a new cast of wide receivers, his favorite target is returning for 2014. Last season, Olsen caught 73 passes on 109 targets for 816 yards and six TDs. Those were all team-highs. I believe he'll reach over 100 targets for the third-straight year. With that attention, Olsen will remain a Top-10 fantasy tight end option.
Quarterback: Andy Dalton
Update (8/5): Dalton's six-year contract extension is worth $96 million with a $12-million signing bonus.
Jay Gruden molded Dalton into the quarterback you watched last season and it helped Gruden earn a head coaching gig with the Redskins.  "The Red Rifle" finished the season with five games where he racked up 30-or-more fantasy points including two during Weeks 14-16 (playoffs).  However, of those fantasy football quarterbacks who finished ranked inside the Top 10 in fantasy points scored, Dalton tossed the most interceptions with 20.
You're playing with fire if you elect to draft Dalton as your starting fantasy quarterback based on 2013 production as Gio Bernard has been vocal in recent days explaining how the offense is more up-tempo during Hue Jackson's OTA's and the rushing game's goal is to open up the passing game in 2014 – opposite the 2013 scheme.
Running Back: Bernard Pierce
Update (8/7):  Reports suggest Pierce, and not Rice, has been the more impressive of the two running backs in camp.
The 24-year-old heir apparent to Rice and/or RBBC member underwent rotator cuff surgery in January.  Despite Rice's struggles in 2013, Pierce only managed 436 yards on 152 carries (2.9 YPC) last year.  He didn't quite break out like several fantasy pundits had predicted.  However, the Kubiak variable weighs heavily on Pierce's 2014 fantasy porjections – not to mention his rehab from shoulder surgery.  He'll most-likely rank within the top 48 running backs this summer, but unless Rice misses an additional chunk of time due to injury and/or Pierce goes off in Weeks 1 and 2, I don't see him stripping too many touches from Rice in 2014.
Tight End: Dennis Pitta
Remember the time you drafted Owen Daniels and believed THIS was the year he was going to break out and joined the elite class of fantasy tight ends only to have Joel Dreessen, James Casey or Garrett Graham vulture score after score?  This could happen to Pitta in 2014.
The 2012 season was Daniels' best with 62 receptions (103 targets) for 716 yards with six touchdowns.  That same season, Graham and Casey combined for 593 yards with six touchdowns.
Oh, it's worth mentioning, the Ravens drafted Crockett Gillmore late.  Kubiak did start to work Texans' rookie tight end Ryan Griffin into the mix towards the end of the 2013 season with positive results.  So, don't be shocked to see all three play a role in the offensive coordinators tight end by committee this season.
Running back: Pierre Thomas
It's no secret that the Saints are a passing team. The only running back I would've suggested drafting in fantasy football would be Darren Sproles. However, he's in Philadelphia now. Surprisingly, Thomas had six more receptions than Sproles in 2013. Also, Thomas had one more receiving touchdown than Sproles. Maybe the Saints won't miss Sproles as much as people think.
Wide Receiver: Emmanuel Sanders
At the moment, I think Sanders is getting too much pub, with owners already assuming Manning's halo effect will translate into fantasy gold for Sanders. While I do think he has value, only count on Sanders as a WR4 selection.
Related Links: Players 1-50 | Fantasy Football Draft Guide
---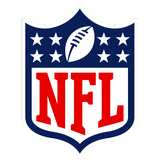 Get more from National Football League
Follow your favorites to get information about games, news and more
---