2014 Fantasy Football Top 50 Players' notes and information
The following Top 50 fantasy football player notes originate from our 2014 Fantasy Football Team Previews. Enjoy!
RELATED: Players 51-100 | Mock Draft 1.0 | Draft Results
Running Back – LeSean McCoy
Ranked second among running backs (behind Jamaal Charles) in FOXSports.com fantasy scoring … Led backs with 1,607 rushing yards, was seventh with 539 receiving yards, and tied for 13th with 52 receptions … McCoy will be 26 in July, and there's no reason he can'€™t have another big season -€" even with Darren Sproles on his team … Looks like the consensus No. 2 overall fantasy pick.
Running Back – Jamaal Charles
LeSean McCoy is pegged as my top fantasy back for 2014, yet I wouldn't argue if a fellow owner nominated Charles for this designation. The two-time All-Pro found the end zone a league-best 19 times (12 rushing, seven from the air) and racked up 1,287 yards on the soil. Better yet, he was a beast in the receiving game, hauling in 70 balls for 693 yards.
I'm slightly worried that Charles may be facing too heavy of a workload, particularly without a serviceable backup at the moment. Concededly, that might be reading too much into it, especially since Charles has submitted two healthy seasons since missing 2011 with injury. Factoring the lack of big names in the wideout corps, Charles should repeat his dominance in PPR leagues. Don't let Charles fall past the No. 3 pick in your draft.
Running Back – Adrian Peterson
Ranked eighth among running backs in FOXSports.com fantasy scoring … Peterson's 1,266 rushing yards and 10 touchdowns were off from his usual totals, but a foot injury caused him to miss most of the last four games of the 2013 season … Turner's offense is usually helpful for running backs, so understand that if you're writing off Purple Jesus – or more realistically, if you'€™re knocking him down to third or fourth overall on your draftboard – he might explode (again) … Bonus: Turner told a Twin Cities radio station in February that Peterson might catch 50-60 passes this season.
Running Back – Matt Forte
Forte was third in FOXSports.com standard scoring thanks to 1,933 yards from scrimmage and 12 touchdowns … Forte was even more spectacular in PPR formats, as he ranked third among backs with 74 receptions … He's in the argument for fantasy's top back, but will probably be third or fourth on most standard draftboards.
Running Back: Marshawn Lynch
Last season, Lynch was the fourth-highest scoring running back in fantasy football with 239.3 points according to the standard leagues at FOXSports.com. His 1,257 rushing yards were sixth in the NFL in 2013, but Lynch's 12 rushing touchdowns were tied with the most (Jamaal Charles). In a time where running backs by committee are the trend, Lynch is part of a dying breed of "bell cow" backs.
Running Back – Eddie Lacy
Ranked sixth among running backs in FOXSports.com fantasy scoring … Led rookies with 1,435 yards from scrimmage and 11 rushing touchdowns … Appears to slot fifth at the RB position on fantasy draftboards, and he should post similar (if not better) numbers in 2014.
Wide Receiver – Calvin Johnson
Still the man at WR, even if he ranked behind Josh Gordon and Demaryius Thomas in FOXSports.com fantasy scoring last season … Caught 84 passes for 1,492 yards and 12 scores with no other viable receiving threats on the roster to draw coverage away … Caught 14 passes for 329 yards (!!!) and a TD against the Cowboys in Week 8.
Quarterback – Peyton Manning
We won't expand on the virtuoso of Manning – the back of his football card does a good job of that. Moreover, it's a bit of a cop-out to say Manning is due for regression in 2014. Of course he's unlikely to duplicate last year's numbers: they were records, paragons of his profession. It would be like feeling unfulfilled at Springsteen's post Born to Run work or questioning George Clooney's dating tastes.
What is worth caution is the change in scenery. Eric Decker, he of 137 targets, 87 catches, 1,288 yards and 11 scores, is no longer in orange and blue. Also departed is 1,000-yard rusher Knowshon Moreno. The latter won't necessarily be hard to replace (more on this in a moment). Decker, on the other hand, could leave quite the void. The acquisition of Emmanuel Sanders and draft pick of Cody Latimer should assist in negating this vacancy, and there's the case that Decker's numbers were more a creation of Manning than the receiver's personal talent. However, I think Decker is better than believed, and his dependability will definitely be missed.
Manning still enters 2014 as the top fantasy signal caller. Conversely, be wary of using an early first-round pick on the five-time MVP. Not that his rising age is necessarily a red flag, though it does warrant some consideration. Rather, because the NFL is in a golden age of passing – 14 arms tossed for over 3,800 yards last season – the discrepancy between the upper echelon and middle of the pack is small. In terms of bang for your buck, hold off on Manning until the later parts of the first round.
Tight End: Jimmy Graham
I hope Graham doesn't get offended that I'm labeling him a tight end in this preview. But, on every fantasy football web site, he's listed as one. Even if Graham was classified as a wide receiver, he'd still be a first-round caliber player. With only two quarterbacks passing for over 5,000 yards last season, common sense would be to find the top targets for each QB. Graham led the Saints in targets (184), receptions (86), yards (1,215), and TDs (16). He's the best TE in football. He's in the top-eight if you consider him a WR.
Running Back – Arian Foster
Coming off an injury-riddled 2013 tour, Foster has been a full participant in OTAs this spring. Moreover, O'Brien has stated his desire to utilize Foster in an amplified degree in receiving situations, improving his value in PPR leagues and theoretically keeping him fresh.
Nevertheless, Foster racked up 956 rushing attempts from 2010 to 2012. Such an evaluated workload took its toll on Foster last season, and it could encumber him from reviving his All-Pro form. Because of this vulnerability, Brown becomes a must-have handcuff for Foster owners. Though his numbers weren't great with the Giants in 2013 (3.5 yards per carry), this was mostly a byproduct of a feeble line. Behind Houston's solid protection, look for Brown to be one of the better backups this fall.
Wide Receiver – Demaryius Thomas
Thomas is the consensus No. 2 receiver on our rankings, but, given Calvin Johnson's wear-n-tear last season, as well as Megatron's elevated overall standing, one could make the case that Thomas is the safer pick of the two All-Pro wideouts. Since Manning has arrived in Colorado in 2012, Thomas has brought in 2,864 yards and 24 touchdowns. Look for those numbers to continue to advance this fall.
Running Back: Doug Martin
Martin was a first-round draftee in fantasy football last year. Unfortunately, a shoulder injury ended his 2013 campaign early. This season, I think he remains in the top-15 in the draft. Martin is still the starting RB. While the QB situation isn't great, it's better than it was two years ago. His coach also knows how to utilize a running back (Matt Forte).
Quarterback: Drew Brees
As the second-highest scorer in fantasy football last year, there isn't any doubt about what Brees can bring to a roster. The only question is how high you draft him. In 2013, there were 11 QBs with more fantasy points before another position appeared, Jamaal Charles at running back. When you draft a player in the first round, you want to take the pick with the lowest risk. Brees has thrown for over 5,000 yards for three-straight seasons and at least 33 TDs in six-straight years.
Wide Receiver – Brandon Marshall
Marshall was fifth in FOXSports.com fantasy scoring last season, thanks to 100 receptions (fifth among WRs) for 1,295 yards (11th) and 12 scores (T-3rd) … Marshall isn't exactly a deep threat, but with his volume and red-zone prowess, who's complaining? … He's a top-five wideout again.
Running Back: Le'Veon Bell
Although he missed three games to start the season (foot), Bell ranked 14th in fantasy points scored among fellow tailbacks. He received nearly 65 percent of the Steelers' targets and touches inside the red zone – 10th-highest rate in the NFL. His 399 receiving yards out of the backfield fell outside the top 10 among running backs, but his near 14 percent team target percentage ranked ninth.
Wide Receiver: A.J. Green
Despite Jay Gruden's departure and a more concentrated effort to balance rush and pass offenses, Green will remain a top five fantasy receiver. I do, however, expect a slight regression in receiving yards after his stats increased in each of his first three seasons. Green saw over 32 percent of Andy Dalton's red zone targets, fourth-most in the NFL and the reason he'll remain a secure second round selection.
Quarterback – Aaron Rodgers
Missed almost eight games with a shoulder injury, but his performance in the other eight would have resulted in more than 4,500 yards and 30-plus TDs over a full season … Rodgers is still terrific, and worthy of ranking just behind Peyton Manning on your QB list.
Wide Receiver – Dez Bryant
Ranked sixth among wide receivers in FOXSports.com fantasy scoring … Caught 93 passes for 1,233 yards and 13 touchdowns … Finished the season with touchdowns in five consecutive games … Could be the Megatron to Romo's Stafford, and has to be a top-five wideout on draft day.
Running Back – DeMarco Murray
Ranked seventh among running backs in FOXSports.com fantasy scoring … Ran 217 times for 1,121 yards and nine touchdowns, and added 53 receptions for 350 yards and a score … Linehan's offense in Detroit used backs in the passing game, so look for Murray to catch even more passes … A breakout season is possible.
Running Back – Montee Ball
Update: appendectomy – targeting Week 1 return
Although he didn't live up to the preseason hype, Ball finished 2013 on a strong note, averaging 6.6 yards per carry in the last five regular season games (45 attempts). With Moreno now in Miami, Ball, the No. 20 overall player on the FOXSports.com Fantasy Football rankings, will get the platform to showcase his flair. More importantly, Ball now has a full year of assimilation under his belt, an important tidbit considering the complexity of Manning's offensive scheme. Don't be surprised if Ball finishes 2014 as a top-5 fantasy back.
Hillman and Anderson will be battling for seconds in the Broncos backfield. Yet, while both will have chances to flash their brilliance, the duo only justify roster spots as handcuff options.
Running Back: Zac Stacy
If there was a positive from the Rams' 2013 season, it was the emergence of their rookie running back. Stacy finished the year with 973 rushing yards, seven TDs, and 157.4 fantasy points. That point total was 18th-most out of all RBs, between Joique Bell and Danny Woodhead. Stacy received 59 percent of the carries for St. Louis (250 rushing attempts). Only ten running backs finished the season with more carries than Stacy. With plenty of tread left on the tires, Stacy's stock should continue to rise for this year's fantasy draft.
Running Back – Alfred Morris
Ranked 15th among running backs in FOXSports.com fantasy scoring .. Good, downhill runner, but again doesn't project to catch the ball much … Looks to be on the RB1/RB2 cusp in early rankings … Not as valuable in PPR formats, where he could be as low as an RB3.
Wide Receiver: Julio Jones
He'll be back. Jones only played in five games last year and still managed to record 41 receptions. Before injuring his foot, Jones totaled 60 targets for 580 yards. In 2014, he'll be a top-tier wide receiver option. I'm projecting Jones to have 1,500 yards and 10 TDs.
Wide Receiver: Antonio Brown
His 110 receptions and 1,499 receiving yards ranked second in the NFL in 2013. Brown's 93.7 receiving yards per game and 165 targets on the season ranked fourth. When you add up all the fantasy points, Brown ranked seventh among fellow wide receivers 198.9 FP (12.4 FPPG). With Mike Wallace out of the picture, Brown was targeted nearly 35 percent of the time by Roethlisberger – second in the NFL (V. Jackson).
With all the good, comes a stat that may sway some non-PPR league owners away. In 16 games last season, Brown was only targeted 19 times inside the opponent's 20. Without question, Brown's small frame does him no favors inside the red zone, but something to consider when Le'Veon Bell, Emmanuel Sanders and Jerricho Cotchery combined for 24 scores to Brown's eight last year.
You'll have to excuse me if I take a few grains of salt off the table when I hear early reports suggesting Spiller is in line for a "more defined and expanded role" in 2014. The offense is run by the same offensive coordinator, Nathaniel Hackett, who claimed last season:
"It's real simple," Hackett said. "We're going to give him the ball until he throws up. So he's either got to tap out or throw up on the field. Let's just put it that way." (Source: Buffalo News)
To be fair, Spiller's ankle was rarely, if ever, at 100 percent last season and hobbled his way to lead the team with 933 yards (4.6 YPR), but only hit pay dirt twice. He finished 26th in fantasy points scored among fellow running backs.
Fred Jackson, now 33 years old, was the other half of one of the most frustrating RBBC's in the league last season. Also hobbled at times, Jackson racked up 890 rushing (4.3 YPR) and 387 receiving (8.2 YPC) with nine touchdowns. Jackson quietly finished 10th in fantasy points scored among all running backs.
However, Jackson's age and 12 games missed over the last three seasons have some pundits concerned and why attention should be paid to the next two backs in position to expand this RBBC four-deep.
Wide Receiver – Alshon Jeffery
Jeffery broke out to rank seventh among wide receivers in FOXSports.com fantasy scoring last season, grabbing 89 passes for 1,421 yards and seven touchdowns … He's not quite elite yet – at least not in the Megatron/Dez realm – but he can be viewed as a low-end WR1 in just about any format.
Running Back: Gio Bernard
No offense to Jay Gruden, but Bernard (16th in fantasy points scored among fellow running backs in 2013) could not be in a better position for a sophomore surge than with Jackson as the Bengals' offensive coordinator.
Jackson was last offensive coordinator for the Raiders back in 2010. Oakland's offense ranked sixth in the NFL in points per game (25.6) and Darren McFadden produced the best fantasy season of his career. Run DMC carried the ball 223 times for 1,157 yards (5.2 YPC) with seven touchdowns and 47 receptions for over 500 yards with three more scores.
Now, Bernard is not built like McFadden, but the rookie out of LSU, Jeremy Hill, carries similar measurements. Despite a RBBC all but inevitable in Cincinnati, Bernard's point-per-reception league value is worthy of an early-second round fantasy pick. In standard leagues, Bernard will still come off the board in the second round.
Wide Receiver – Jordy Nelson
Ranked 11th among wide receivers in FOXSports.com fantasy scoring … Was T-13 in receptions (85), 10th in receiving yards (1,314) and scored eight times … Ranked T-22 with 126 targets … Rodgers spreads the ball around, but he loves Nelson, who was MUCH better with Rodgers under center.
Quarterback: Cam Newton
Though the Panthers concluded the 2013 season 29th in passing yards per game (190.2 yards), Newton still finished fifth among fantasy QBs. It was the first time that Newton led his team to the playoffs as a pro. He still did it without the services of a 1,000-yard receiver. If Newton continues to lead the Panthers in rushing TDs (six in 2013), he will still be a Top-Five quarterback, in the fantasy world.
Running back: Frank Gore
Though you can list the 49ers running back depth chart to the fourth power, coach Harbaugh continues to make Gore the standout of the bunch. Last year, his 1,128 rushing yards were ninth-most in the league, between Eddie Lacy and DeMarco Murray. Though Gore led San Francisco with nine rushing TDs, Kaepernick (four), Kendall Hunter (three), and Anthony Dixon (two) vultured a total of nine combined touchdowns from him. The 31-year-old Gore has been a model of consistency over the past three seasons. He has reached over 1,100 yards and eight TDs, while playing in all 16 games, since 2011.
Running Back – Reggie Bush
Ranked 11th in FOXSports.com fantasy scoring last season on the strength of 1,512 yards from scrimmage … Bush had 223 carries to Joique Bell's 166, and when adding in receptions, Bush totaled 277 touches to Bell's 219 … Bush is versatile enough to stay in the field in all situations, so he should be ready for another season of strong production.
Wide Receiver: Vincent Jackson
Even with the QB situation in flux, Jackson was able to earn his third-straight 1,000-yard season. This year, with Evans, Jackson could draw less attention from defenses and make it four-straight years. I have Jackson in my top-12 fantasy receivers for 2013. Outside of Jackson and Evans, I'm avoiding the other WRs in Tampa Bay.
Running Back – Ryan Mathews
Mathews had a breakout season in his fourth tour of duty, posting 1,255 yards with a sturdy 4.4 yards per carry. This is especially remarkable given his rough start to the season, with Mathews averaging just 47 yards per game in the first five weeks. (For you math scholars, that equates to a 93-yards-per-game figure down the stretch.) Most importantly, the injury-prone Mathews was able to log an entire 16-game schedule for the first time in his career.
It's hard to envision Mathews' line getting any better, although more touches around the goal line would help (just six rushing scores last year). He won't add much in the receiving forum, but view Mathews as a genuine RB2 in 2014.
Wide Receiver – Victor Cruz
Ranked a disappointing 29th in FOXSports.com fantasy scoring … Caught 73 passes for 998 yards and four touchdowns in 14 games, all three-year lows … Many think Cruz will thrive in McAdoo's West Coast offense, and he can be viewed as a high-upside WR2.
Running Back: Ben Tate
Tate was acquired via free agency to fill the hole left by, basically, Trent Richardson following the 2013 deal that sent the running back to the Colts. However, Tate broke his ankle in 2010 and missed his entire rookie season and hasn't played in all 16 games over the past few seasons. Granted, he was second on the Texans' depth chart behind Arian Foster, but with third-round draft pick Terrance West breathing down his neck, he's not guaranteed for a full workload each week.
At the moment Tate projects out to 250 carries, over 1,000 rushing yards and an opportunity – in an assumed spread offense led by Manziel – to score eight-to-10 touchdowns as a ceiling.
Tight End – Julius Thomas
Make no mistake – Jimmy Graham is the unquestioned No. 1 fantasy tight end. Holding down the second spot is Thomas, who turned in a dominant year with 12 touchdowns off 65 receptions and 788 yards. Like Graham, Thomas is former basketball player and is still learning the nuisances of the gridiron, meaning he too should benefit with another offseason under Manning's tutelage. Ranked at No. 36 on our FOXSports.com rankings, I wouldn't fault owners for grabbing Thomas a tad early due to the shortage of decent tight ends. In a related note, if you're a middling collegiate power forward, why wouldn't you refocus your energy toward the tight end position? After crunching the numbers, I've found the success rate for ballers who undergo this transformation at 94.3 percent (data approximate). Better than riding the pine, right?
Running Back: Andre Ellington
With 26-year-old Rashard Mendenhall announcing his retirement (you read that right), Ellington becomes the lead back for the Cardinals. His 652 yards on 118 carries averaged to an impressive 5.5 yards per attempt. Ellington had eight runs of 20 yards or greater, which contributed mightily to his stats. I will be interested to see if those "C.J. Spiller-esque" numbers continue in 2014. But, be warned, Ellington turns 26 next February.
Quarterback – Matthew Stafford
Stafford was sixth among quarterbacks in FOXSports.com fantasy scoring last season, and averaged 4,885 yards passing from 2011-13 … Stafford throws plenty of interceptions – 52 over the past three seasons – but pickoffs don't hurt fantasy owners as much as yardage and touchdowns help them … Figures to produce like a top-five fantasy QB again.
Wide Receiver – Randall Cobb
Cobb appeared to be on track for a 100-catch season before breaking his leg in Week 6 … Will be drafted as a top-10 wideout, and figures to be worth it, as the 100 catches could come this time around … As good as Cobb should be in standard formats, he'll be better in PPR leagues.
Wide Receiver: Larry Fitzgerald
He was clearly Palmer's favorite target last season and defenses knew it. However, Fitzgerald still managed to hit pay dirt 10 times, his most since 2009. He caught 82 of the 136 passes thrown his way and tallied 954 yards on the season. Fitz still has the ability to be the best receiver on your fantasy team.
Wide Receiver – DeSean Jackson
Ranked 10th among wide receivers in FOXSports.com fantasy scoring last season … Was ninth in receiving yards (1,332), T-11 in receiving TDs (nine) and T-17 in receptions (82) … Will need to share RG's attention with Pierre Garcon – among others – and doesn't look to be a WR1.
Wide Receiver – Keenan Allen
Over the final 13 weeks, few receivers were better in the NFL than Allen (1,016 yards, eight touchdowns). Considering this output came in his rookie season, it's nothing short of phenomenal. Allen's speed and build are similar to that of the aforementioned Jackson, and his rapport with Rivers was visibly improving on a weekly basis. I've seen Allen as high as a top-10 wideout, and wouldn't put up an argument if owners want to reach on the receiver.
Running Back – Toby Gerhart
Jacksonville finished second-last in 2013 in ground yards (1,260) and yards per attempt (3.3). Were these putrid numbers the result of the Jaguars' offensive line or the decline of Maurice Jones-Drew? Though both were factors, the Jags are betting the latter played a bigger part in these rushing woes.
In terms of efficiency, Gerhart's career mark of 4.7 yards per carry looks spectacular. Unfortunately, due to the tour de force that is Adrian Peterson, Gerhart enters with a meager 86 carries in the past two seasons.
Or should that be a positive? There's little wear-n-tear on Gerhart, and though he's a bit of an unproven commodity, he has shown capability in his abbreviated appearances. He's also a solid option in the receiving arena, catching 77 passes in his four years in Minnesota.
Jacksonville reportedly wants to bestow 300-plus touches to Gerhart in 2014, a number that seems a tad zealous. Nevertheless, it's clear the Jags have conviction in their running back, meaning Gerhart has potential as a top-12 back this fall.
Wide Receiver: Michael Crabtree
In May of 2013, Crabtree had surgery to repair a torn Achilles tendon. That required him to miss a majority of the season. When he finally returned in December, Crabtree played in the last five regular season games and the three playoff contests. During that time, he averaged 7.6 targets, 4.25 catches, and 60.9 yards per game. If the final three playoff games are any indication of Crabtree's future stats, then I would expect another 1,000 yard season from him in 2014.
Wide Receiver – Andre Johnson
Johnson will be 33 this season, so it's hard to blame him for wanting a realistic chance at a championship run before the sun sets on his Hall of Fame career. His age and opulent contract will likely prevent such a move, meaning Johnson proprietors should not be banking on new scenery anytime soon.
Even with the vulnerability in the backfield, Johnson, when healthy, remains a top-10 fantasy receiver. His standing could be aided if Hopkins, a second-year wideout from Clemson, is able to provide a more consistent effort as Johnson's counterpart. Through his first nine games as a rookie, Hopkins grabbed 37 balls for 539 yards and two scores. In the final seven outings? Not so much, with only 15 receptions for 263 yards and zero trips to the end zone. Loaded with promise, Hopkins can be a top-20 asset at his position if he can improve his route running.
Running Back – Chris Johnson
Chris Johnson may never hit 2K yards again, but the guy has only missed one game in six seasons. Keep that in mind on draft day.
He quietly finished ninth in fantasy points scored among all running backs in his final season with the Titans (12.4 FPPG). CJ came up about four points shy of posting his best fantasy receiving totals of his career last season behind 345 receiving yards and a career-high four touchdowns.
Considering the fact Powell, Ivory and Smith managed to combine for the sixth-best rushing attack in the league last season, there is reason to believe (hope? pray?) Johnson will sustain top 12 running back status in fantasy leagues this season. For owners, it will be a matter of pushing aside the veteran label, memories of CJ2K and avoiding some of the shiny new toys who entered the league last season to truly embrace the Jets' RB1 in 2014.
Quarterback: Matt Ryan
In his six seasons as the starting QB, Ryan threw the most interceptions of his career (17) last season. Injuries to his top receivers definitely played a factor in Ryan's season. Harry Douglas was the healthiest option in 2013. This year, with an injury-free receiving group, I expect Ryan to crack the Top-Three in passing yards, behind Peyton Manning and Drew Brees.
While he didn't have a bad campaign in 2012 – he did, after all, set a rookie record with 4,374 passing yards – Luck's debut season was not as good as advertised, turning the pigskin over a whopping 27 times. Last year, however, Luck lived up to the hype. The Stanford product made strides in efficiency, hitting 60.2 percent of his targets (up from 2012's 54.1 mark) and cutting his interceptions in half (from 18 to nine). Considering this development came in spite of an incompetent running game, as well as the loss of offensive coordinator Bruce Arians and injury sidelining of Reggie Wayne, it was quite the progress for the Colts QB.
With the return of Wayne, along with an improved offensive line and addition of Hakeem Nicks, Luck is set to make the leap in 2014. A borderline starter in most fantasy formats the past two seasons, view Luck as a top-5 arm this fall.
If you haven't caught Rice's recent press conference "apologizing" for the elevator incident that resulted in his now-wife being knocked out, you can watch it on the Ravens' website.
Rice's on-the-field fantasy production a season ago left little to be desired on many levels. His eight fantasy points per game ranked 27th in the league (standard). Rice's 214 carries, 660 rushing yards, 3.1 yards per carry, four touchdowns, 58 receptions, and 321 receiving yards were the lowest of his career since his rookie season (2008). However, as mentioned in the team outlook, if Rice avoids suspension, the additions of Kubiak and Smith and return of Pitta for an entire season should only produce positive results for Rice's fantasy stock.
Running Back – Rashad Jennings
As a Raider, ranked 21st among running backs in FOXSports.com fantasy scoring … Receiving and blocking skills will help keep Jennings on the field … Looks like an interesting, low-end RB2.
RELATED: Players 51-100 | Mock Draft 1.0 | Draft Results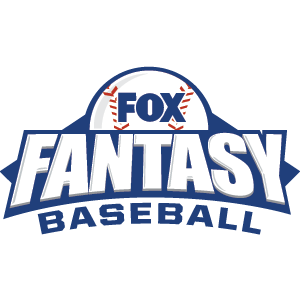 FOX Fantasy Baseball
Join or Create a Free League
Play Now!