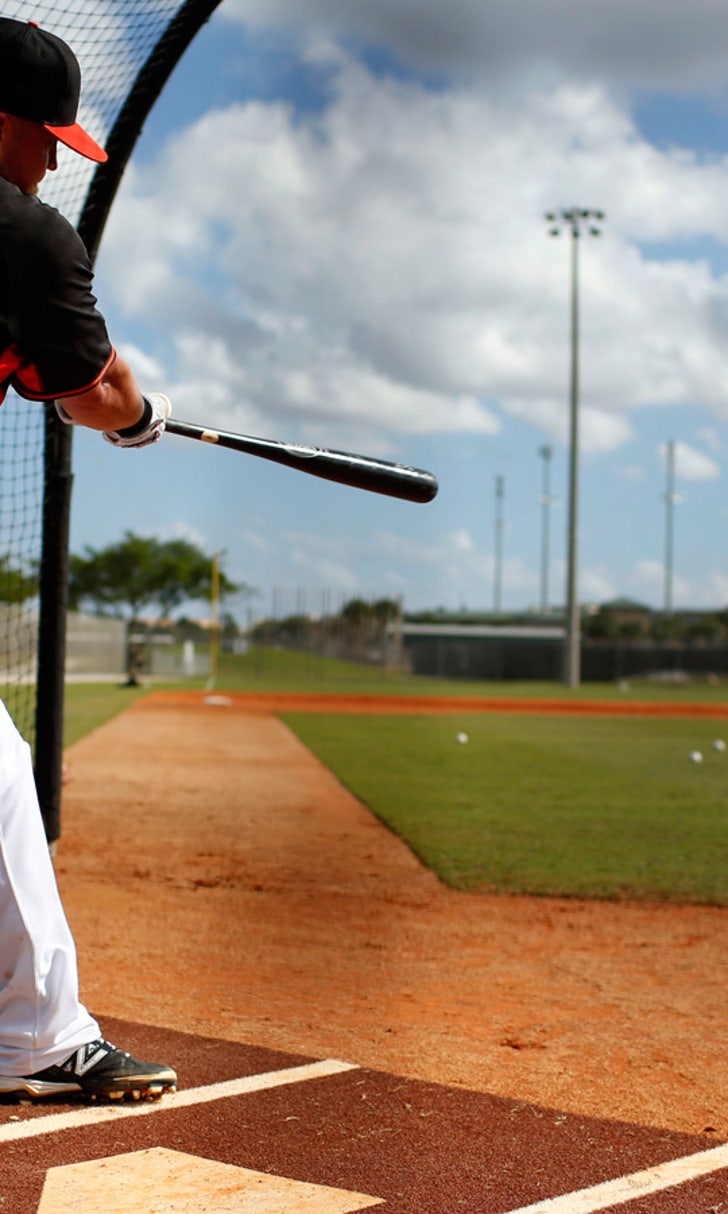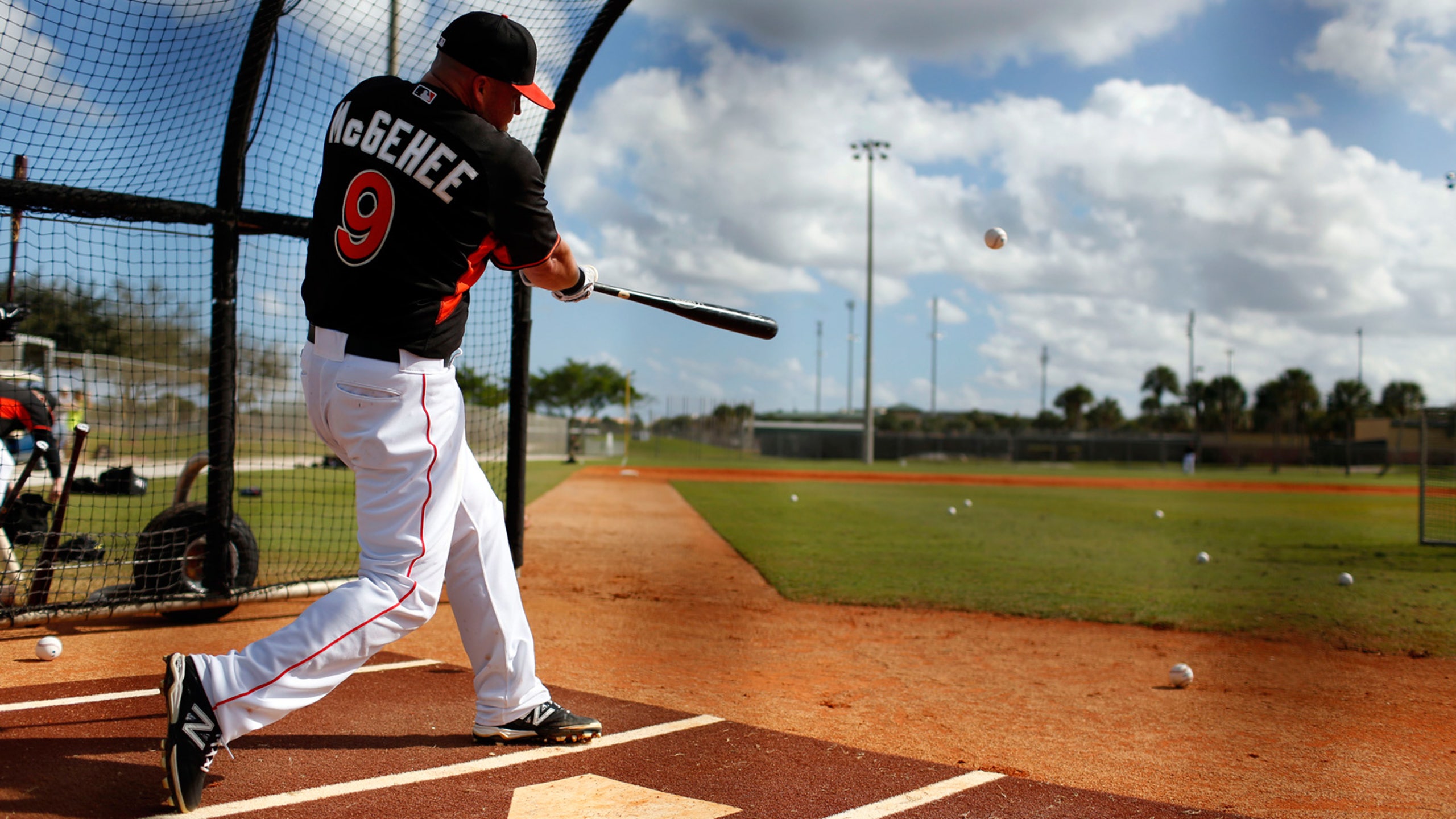 Notebook: Casey McGehee feels difference after shedding 20 pounds
BY foxsports • February 24, 2014
JUPITER, Fla. -- Marlins infielder Casey McGehee's appearance stood out most for those scouting him in Japan.
McGehee, who is listed at 6-1 and 220, dropped upwards of 20 pounds. In 2013 as a member of the Tohuku Rakuten Golden Eagles, he hit .292 with 28 home runs and 93 RBI in a team-high 144 games.
''The thing that really jumped out to us is he's a big man, but his diet and nutrition and his conditioning was a priority for him,'' president of baseball operations Michael Hill said after McGehee's signing. ''He got himself into tremendous shape, and I think that's a big reason for the success he had in Japan.''
The 31-year-old made the decision to shed weight when the Milwaukee Brewers traded him to the Pittsburgh Pirates in 2012. Though he spent three productive seasons with the Brewers -- he posted a .267 average, 52 home runs and 237 RBI -- his numbers dipped in 2011.
With the Pirates and New York Yankees, he struggled to the tune of a .217 average, nine home runs and 41 RBI in a career-low 114 games. Japan became the next part of his journey in professional baseball.
''I just felt like it was something that was going to take a little wear and tear off my body and stuff,'' McGehee said of losing weight. ''I had a couple of knee surgeries early in my career. I figured it would help, especially with that. That was a big motivation.''
McGehee didn't change his workout routine, rather adjusted what he ate. Over the offseason, he cut off pretty much everything other than fruits and vegetables. During the season, he stayed conscious of the amount of carbohydrates he consumed.
''I'm never going to be a real skinny wiry-looking guy,'' McGehee said. ''I feel a lot better. I feel like I move around a lot better and feel a little more athletic than I did before.
''Easier to move around. Take a 15-pound weight vest off and you can be a little more free and easy moving around. I'm never going to be a basestealer, but if I can pick up a little half step here on the field or the bases it'€™s obviously going to be a good thing.''
WEDNESDAY, THURSDAY PITCHERS
Marlins manager Mike Redmond is all about opportunity.
With exhibition games Wednesday and Thursday against the University of Miami and Florida International University, Redmond plans on giving the young guys in camp a chance to play.
Left-hander Justin Nicolino, who will pitch two innings against FIU on Thursday, gets the start. Right-handers Jose Urena, Bryan Evans, Michael Brady, Nick Wittgren and Colby Suggs will follow.
''I'm a big believer in spring training with younger guys,'' Redmond said. ''I'm not afraid to get those guys into games. I think part of the learning process is them being comfortable. The more times they get out there to play the more comfortable they're going to get. We're definitely going to try and get those guys as much experience as we can.''
Redmond anticipates starting a few regulars in those exhibitions. They will get an at-bat before exiting. The second-year manager, however, plans on saving most of them for Friday's Grapefruit League opener against the St. Louis Cardinals.
These games give prospects like righty Angel Sanchez, who will start against UM on Wednesday, a chance to show off for the big-league staff seeing them pitch for the first time.
''Really for me it's more an opportunity to let our younger guys play and get some innings in and see them early on,'' Redmond said.
OZUNA CHANGES NUMBER
Marlins outfielder Marcell Ozuna doesn't consider himself superstitious.
Ozuna couldn't be after asking for 13 as his jersey number, even though he mainly did it to join the likes of All-Star third basemen Hanley Ramirez of the Los Angeles Dodgers and Manny Machado of the Baltimore Orioles.
Then again, the 23-year-old has made it a habit to switch numbers in the past because of injuries.
Since 2010, Ozuna has gone through 27, 34 and 48. In the Dominican League he was 18.
Twenty-seven went out of the picture when Ozuna hurt his hand in Greensboro. Upon his major-league call-up last season, Ozuna had to wear 48 because 34 was already taken by right-hander Tom Koehler. His 2013 season ended in July when he required surgery on his left thumb.
''Whole career with 34 but when I came here Koehler had it, and I don't want to be that person who goes, 'Hey, can I get your number?' '' Ozuna said. ''If I feel comfortable with 13, I'll stay with it my whole career.''
Eight Marlins have worn 13 in the past: Bob Natal (1993-97), Dave Berg (1998), Paul Hoover (2007-08), Andy Gonzalez (2009), Will Ohman (2010), Mike Lamb (2010), Omar Infante (2011) and Chris Valaika (2013). Ozzie Guillen donned 13 in his lone season as manager in 2012.
You can follow Christina De Nicola on Twitter @CDeNicola13 or email her at cdenicola13@gmail.com.
---