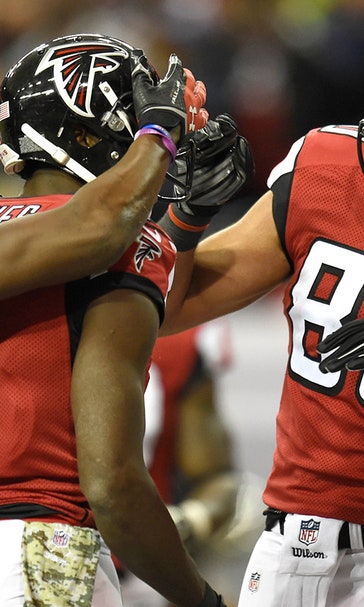 NFC South falls to historically bad levels, and it can continue
BY foxsports • November 25, 2014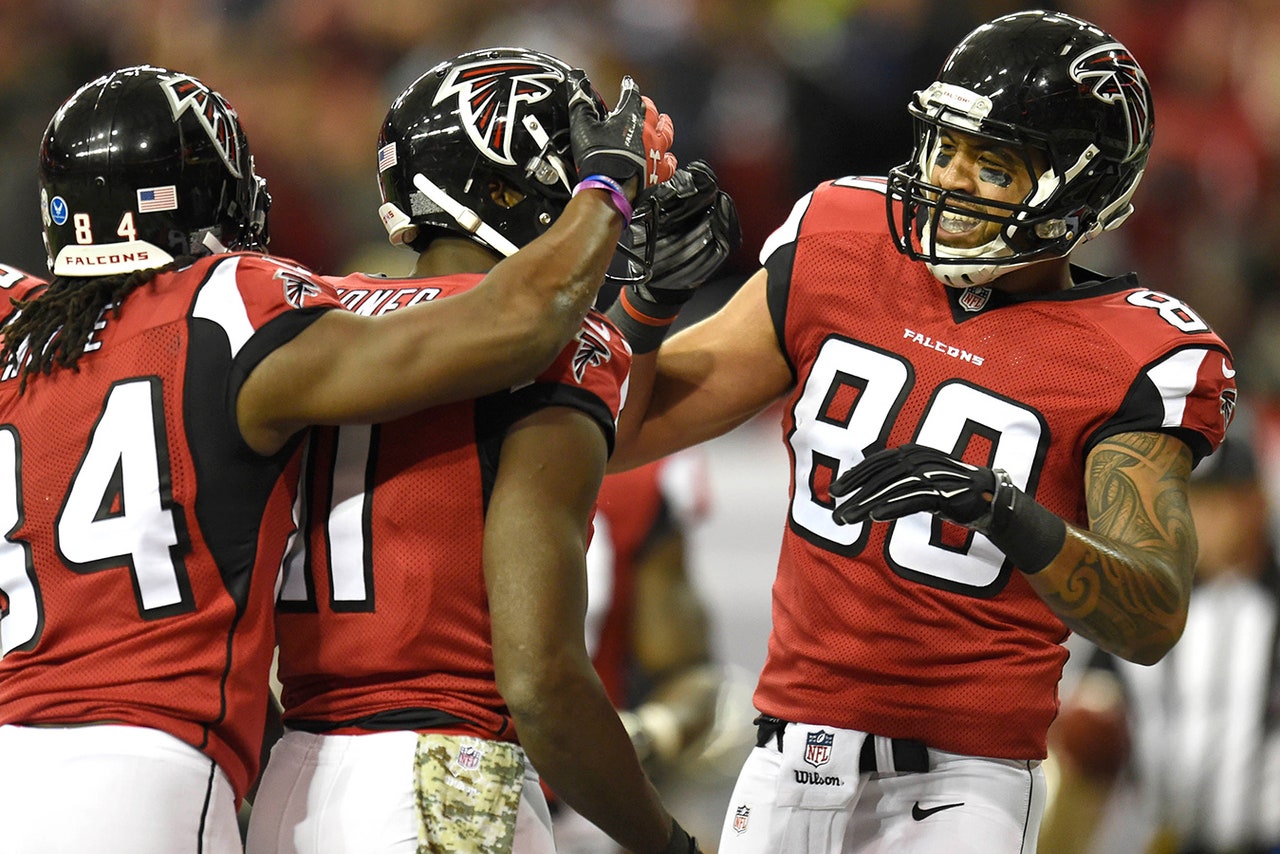 For the second time this season every team from the NFC South that played, lost. Pay attention to the words "that played" because they're an important caveat.
Atlanta, New Orleans and Tampa Bay all dropped Week 12 games. The only reason all four division teams didn't lose; Carolina was mercifully on a bye week.
Back in Week 7 Tampa Bay was on its bye while the other three NFC South teams lost.
Believe it or not, there hasn't been a week yet where all four teams lost in the same week. But there are still five weeks to play and no bye weeks left. There's still a shot at more mediocrity for the NFC South and its combined 13-30-1.
Speaking of records, Atlanta and New Orleans are tied at the top of the division at 4-7. The Falcons hold a tiebreaker because of their Week 1 overtime win against the Saints. But that isn't important. What you should remember about the 4-7, division-leading Falcons is this:
No team in the history of the NFL has ever lead a division while sitting at three games below .500. There are likely no Champagne bottles being popped in Flowery Branch, Ga. for setting that record, however.
But one of these teams will have an opportunity for celebration. Heck, one of these four teams (and all four still have a shot) will host a playoff game as a division winner. And it's a fairly sound bet that whichever team wins the South, will do so with a losing record.
Couldn't one of them go on a run and save some face for the NFL's punch line of a division? While there is always a chance, there's no data to back that up.
For the Falcons, Saints or Panthers to finish with a winning record (Carolina would squeak by at 8-7-1) they would have to win every remaining game. Atlanta and New Orleans could get to .500 with just four wins. But there is a problem with four wins in their next five games.
The best five-game stretch for the Falcons was 2-3. Atlanta won two of its first five games (including a victory over New Orleans). The Saints went 3-2 from Weeks 3-8 (their Week 7 bye was sandwiched in there), and had big wins over Green Bay and Carolina during that span.
But 3-2 over the next five weeks only gets either Atlanta or New Orleans to 7-9. That still might take the division and allow one to limp into the playoffs, but it won't surpass the 2010 Seattle Seahawks.
That Seahawks team holds the record for being the only team in NFL history to qualify for the playoffs with a losing record (7-9). If the Falcons, Saints or Panthers can surpass that Seattle record, it would go a long way toward erasing some of the scrutiny (read: giggling) from the rest of the league.
But let's face it. It's not looking good for any NFC South team that has its eyes set on an eight-win season. And while any of the teams in this division would accept the automatic bid into the playoffs, who wants to just tie the 2010 Seahawks?
If the NFC South is going to be bad -- and it's already shown that it's more than capable of gruesome results -- why not strive for all-time unpleasantry.
How bad could this division get in terms of sending one of these teams to the playoffs with the worst record ever?
Let's say that no NFC South team wins another game outside the division. Here's how that would play out:
Atlanta : Arizona (Week 13), Green Bay (14) and Pittsburgh (15).
Carolina: Minnesota (13) and Cleveland (16).
New Orleans: Pittsburgh (13) and Chicago (15).
Tampa Bay: Cincinnati (13), Detroit (14) and Green Bay (16).
Atlanta would have to lose to Arizona, Carolina should beat New Orleans and Tampa Bay would get toppled in Detroit.
Atlanta: 4-9
Carolina: 4-8-1
New Orleans: 4-9
Tampa Bay: 2-11
Since its not a divisional game, the Falcons would have to lose to the Steelers, Carolina would be upset by Tampa Bay and New Orleans would fall in Chicago.
Atlanta: 4-10
Carolina: 4-9-1
New Orleans: 4-10
Tampa Bay: 3-11
Here's where the real fun begins. If New Orleans evened the score with Atlanta, it could take the division lead. Carolina would have to lose to Cleveland since all these NFC South teams are taking losses outside the division, and Tampa Bay would lose to Green Bay.
Atlanta: 4-11
Carolina: 4-10-1
New Orleans: 5-10
Tampa Bay: 3-12
The final week of the regular season will be spent inside the division. If Tampa Bay beat New Orleans and Atlanta won over Carolina, the final NFC South standings would look like this:
Atlanta: 5-11
Carolina: 4-11-1
New Orleans: 5-11
Tampa Bay: 4-12
The first divisional tiebreaker is head-to-head matchup, but the Saints and Falcons split. The next tiebreaker is won-lost percentage within the division. Since the Falcons would be 5-1 (.833) and the Saints 3-3 (.500), Atlanta would make it into the playoffs at 5-11.
---
---