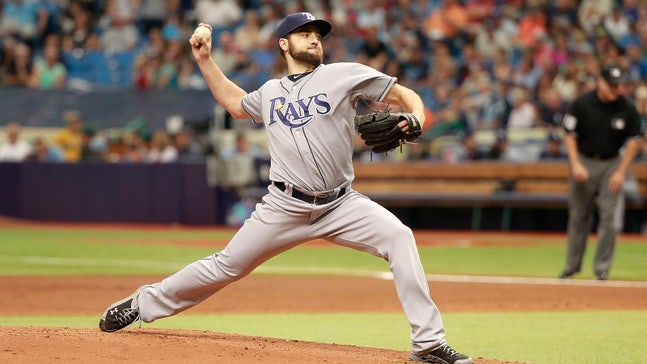 Nathan Karns pitches five scoreless innings, but Rays fall to Orioles
Published
May. 3, 2015 4:49 p.m. ET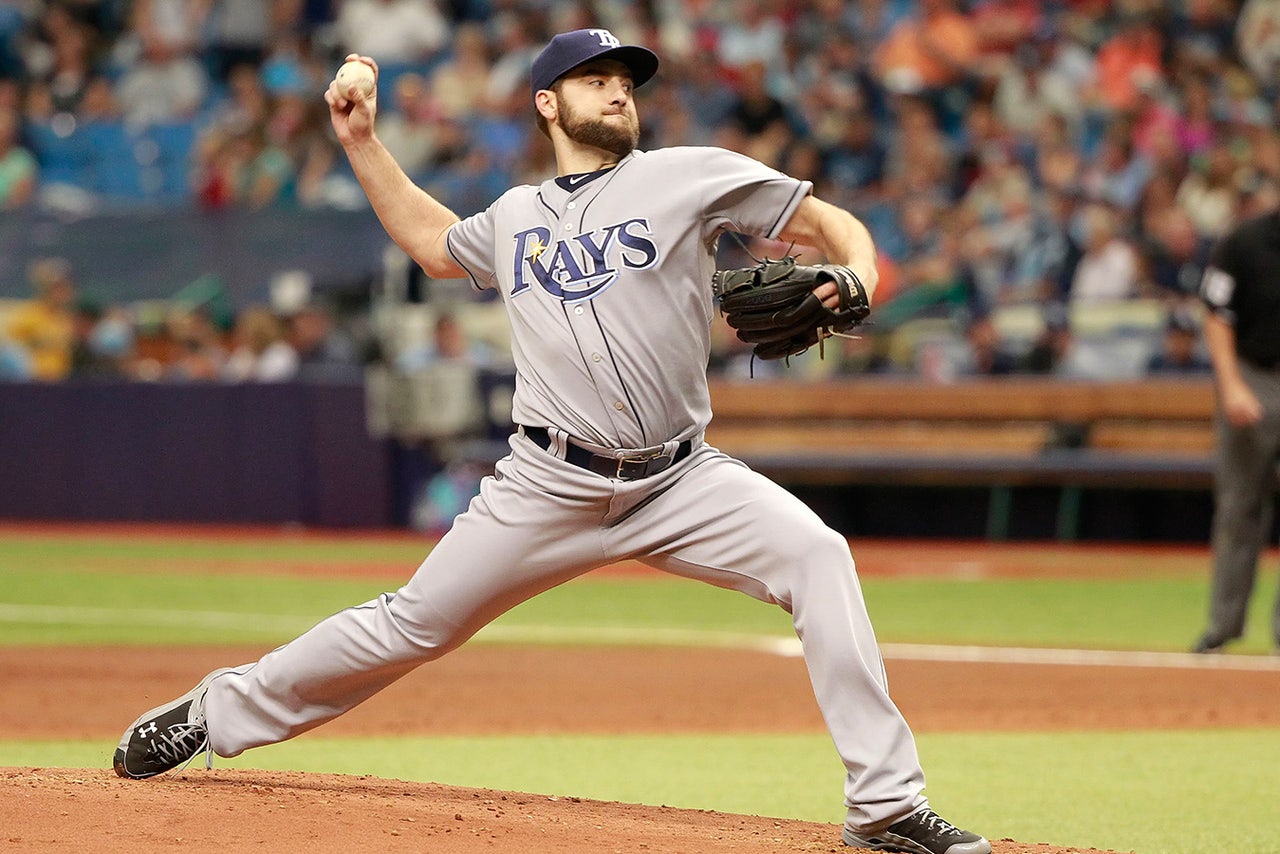 ST. PETERSBURG, Fla. (AP) -- Adam Jones put the Baltimore Orioles' relocated homestand in perspective.
Jones got four hits, including a tiebreaking single in the seventh inning, and the Orioles beat the Tampa Bay Rays 4-2 to win a series shifted from Camden Yards.
"People have been through worse, man," Jones said. "We're athletes. There's more people in Baltimore that are facing tougher hardships than we're facing. We get to play baseball for a living. You've got to look at the people that actually have to face some hardships. Those are the people back in Baltimore right now."
Playing as the home team, the Orioles took two of three at Tropicana Field. The games were moved when rioting broke out in Baltimore earlier in the week following the funeral of Freddie Gray, who died after suffering a spinal cord injury in police custody.
"It's cool that the Rays, their organization seen what was going in Baltimore and they offered to switch the series on such short notice," Jones said. "You've got to give them thanks."
Jimmy Paredes' RBI double with two outs made it 2-2 in the bottom of the seventh. Jones was up next and he delivered a two-run single, tying his career high for hits in a game.
"I've got one simple philosophy ... get the heater and try not to miss it," Jones said.
Tommy Hunter (1-1) threw a perfect seventh for the win. Zach Britton pitched 1 1-3 innings to get his fifth save.
Steve Geltz (1-1) allowed two runs in one inning.
After crowds of 9,945 on Friday and 12,789 on Saturday, Sunday's announced turnout was 16,652. Tickets for the series were general admission in the lower bowl, which holds around 18,000.
The Rays are averaging 17,545 in home attendance this year.
Baltimore got within 2-1 on Rey Navarro's pinch-hit RBI single in the sixth. Navarro replaced second baseman Steve Pearce, who left because of a stomach illness.
James Loney put the Rays up 1-0 on a home run in the second off Wei-Yin Chen.
Logan Forsythe made it 2-0 with a run-scoring single in the fifth.
"It was just one of those nights that the opposition handled us," Rays manager Kevin Cash said.
Chen allowed two runs and seven hits over six innings.
Nathan Karns gave up two hits, both singles by Jones, in five scoreless innings.
Tampa Bay wasted a solid scoring chance in the fourth. After Forsythe was tagged out sliding past third base on his try for a leadoff triple, the next two batters reached but were left stranded.
TRAINER'S ROOM
Rays: CF Desmond Jennings (left knee) went on the 15-day disabled list. ... LHP Matt Moore (elbow surgery) threw 25 pitches in his first batting practice session.
Orioles: SS J.J. Hardy (left shoulder) and INF Ryan Flaherty (groin) will both join Double-A Bowie on Monday. ... There is no date yet for when C Matt Wieters (elbow surgery) will start a minor league rehab assignment.
LET'S NOT GO TO THE VIDEOTAPE
Cash dropped to 0 for 10 in challenges when a safe call at second base in the sixth with the Rays on defense was confirmed.
ST. LOUIS CONNECTION
Jones is the first Orioles player to have four or more hits three times within the team's first 23 games. Since records are first available in 1914, the only other player in franchise history to do it was Baby Doll Jacobson in 1924 for the St. Louis Browns.
UP NEXT
Rays: Monday night's game at Boston will be just the fourth outdoor game this season for Tampa Bay, which opened the year with 22 of 25 indoors.
Orioles: After an off day, Baltimore opens a two-game series Tuesday night at the Mets. The Orioles will be spending most of the week in New York, following the Mets matchup with four games at Yankee Stadium.
---
---