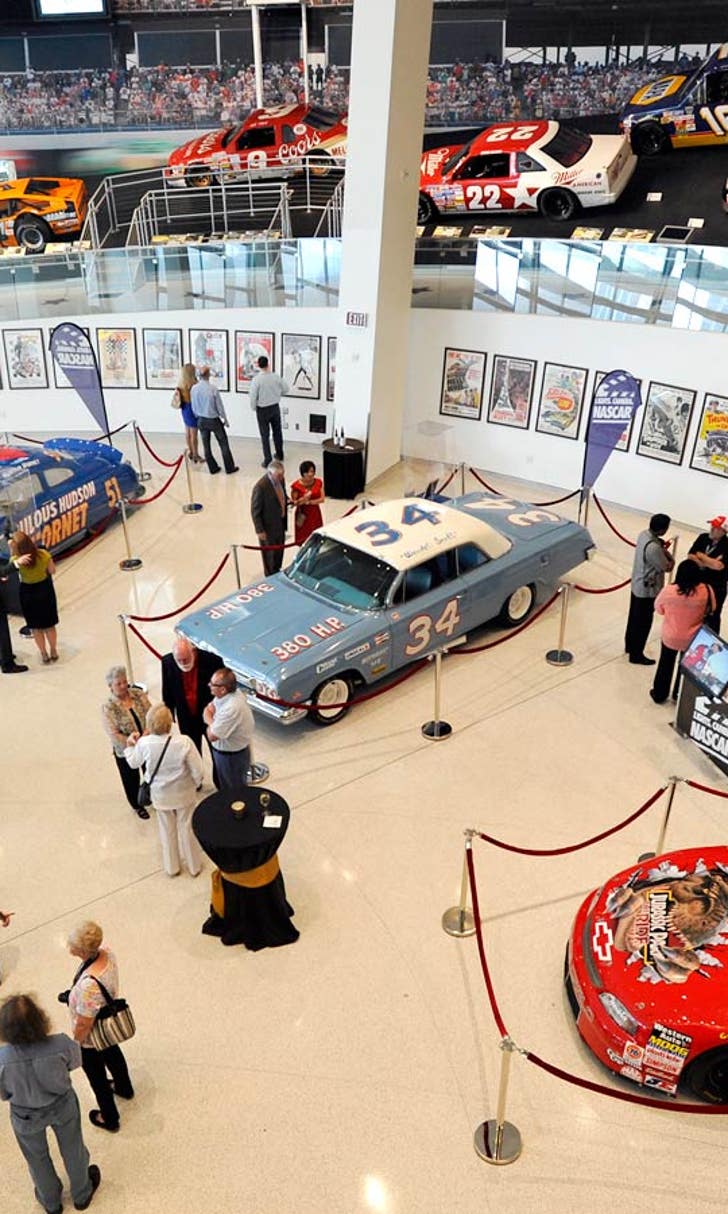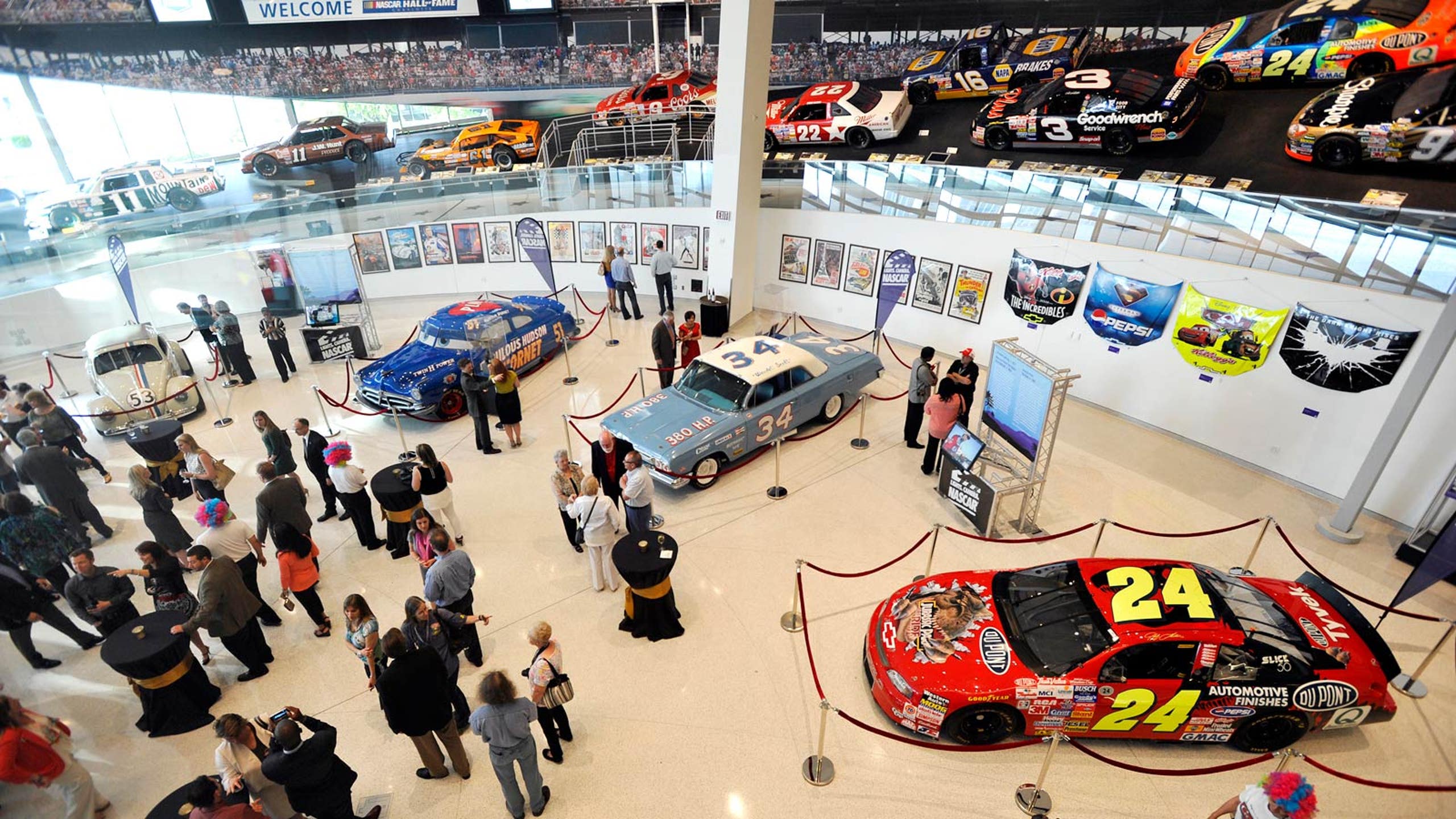 NASCAR Hall of Fame adding new exhibit, revamping another
BY foxsports • June 12, 2015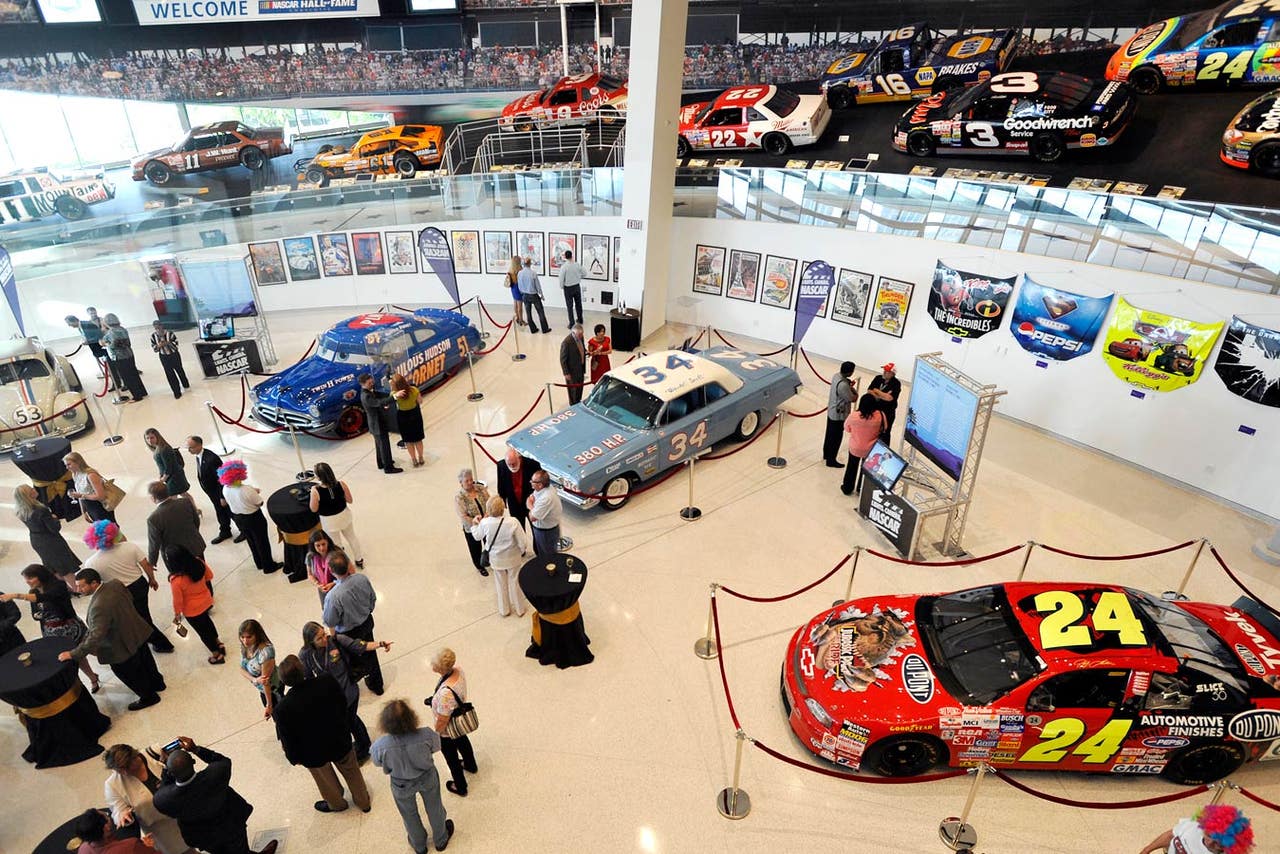 Just in time for summer, the NASCAR Hall of Fame is adding one new exhibit and totally recreating another.

Beginning June 17, the popular Charlotte, North Carolina venue will unveil "From the Garage: Street Rides of NASCAR Stars" in the Great Hall along with a revamped Heritage Speedway on the fourth floor. 
"From the Garage: Street Rides of NASCAR Stars" puts fans in the driver's seat of the personal vehicles of some of the sport's most well-known figures.

The full lineup includes: 
- Clint Bowyer: 2007 Harley Davidson Jack Daniels-Themed "Bobber" Motorcycle
- Dale Earnhardt Jr.: 2001 CS-R Corvette Rolex 24 at Daytona Tribute 
- Joey Logano: "Rat Rod" Pickup Truck
- Darrell Waltrip: 1970 Oldsmobile Cutlass 442 W30
- Greg Biffle: 2005 Ford GT
- Ray Evernham: 1969 Mercury Cyclone Spoiler II Dan Gurney Special
- David Ragan: 1960 Ford Fairlane Mayberry Police Car
- Mike Helton: 2005 London Taxi Company TXII
Meanwhile, the brand new Heritage Speedway will add more than 200 artifacts that trace NASCAR's storied past decade by decade. From dirt and asphalt short tracks to superspeedways, drivers have showcased their talents over the course of seven eras of motorsports. In this exhibit, guests will find iconic moments illustrated through artifacts that capture the personality of the legends who paved the way for today's drivers, along with memorabilia and relics that pay homage to the sport's deep-seated roots. Items range from Bobby Allison's 1988 uniform that he wore at the Daytona 500 when he beat his late son, Davey, to the late Dale Earnhardt's money bag from his spectacular come-from-behind win in the fall 2000 race at Talladega.
"Both of these exhibits provide new perspectives and continue our promise to regularly update and refresh exhibits as we celebrate our fifth anniversary," said NASCAR Hall of Fame executive director Winston Kelley. "We're excited to welcome hundreds of new artifacts that give fans unprecedented and exclusive access to the memorable moments and celebrated personalities of NASCAR. I think guests will walk away learning lots of new things they never knew about the sport and their favorite drivers after exploring these two exhibits."
---
---