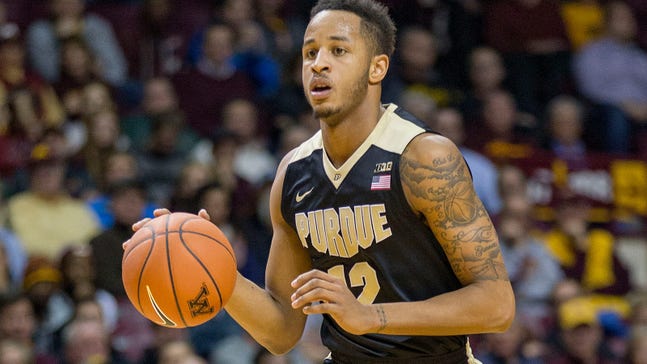 Midwest Region: Purdue seeded fifth, Butler ninth
Published
Mar. 13, 2016 7:58 p.m. ET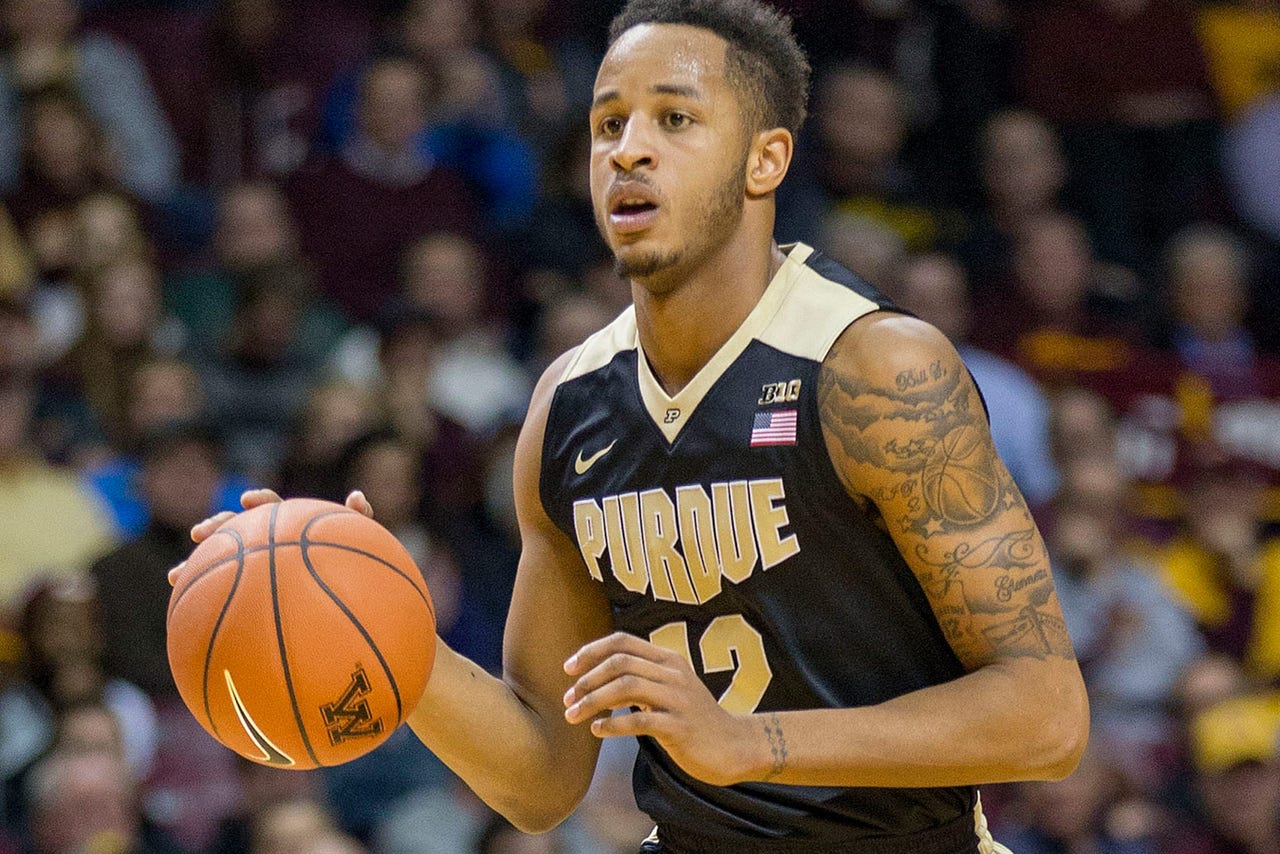 A runner-up in the regular season and the ACC Tournament, Virginia is still a No. 1 seed in the NCAA Tournament.
The Cavaliers are in the same region with an all-too-familiar postseason foe.
Virginia (26-7) is the top team in the Midwest Region, ahead of No. 2 seed Michigan State after the Spartans won the Big Ten Tournament championship earlier Sunday.
In the NCAA Tournament for the third consecutive year -- a stretch in which they won 86 games -- the Cavaliers' last two seasons ended with losses to Michigan State.
Cavaliers coach Tony Bennett wasn't ready to look ahead to another possible game against the Spartans.
"You just hope you are fortunate enough and you are playing well enough to get to that game and both teams have a chance, for sure," Bennett said.
The Spartans (29-5) have now made the NCAA Tournament all 19 seasons under coach Tom Izzo, taking sole possession of the Big Ten record for consecutive appearances after being tied with Indiana (1986-2003) at 18 in a row. Only Kansas (27), the top overall seed in this year's tournament, and Duke (21) have longer active streaks.
For another postseason matchup, Virginia and Michigan State will both have to win three more games and get to the regional final in Chicago on March 27.
"That would be a game we were playing to get to the Final Four, so if we get to that game, I will answer all your questions about all that stuff," Bennett said. "I still think it's premature to think about that."
Izzo said he knows Virginia, Kansas and North Carolina are all "very deserving" of No. 1 seeds and that Pac-12 champion Oregon probably is as well even though he doesn't see the Ducks very much. But he wasn't concerned that the Spartans aren't a top seed.
"I don't think I'll look at it as a chip on my shoulder, I really don't," Izzo said. "It doesn't really matter. ... I just worry about my team."
Virginia opens Thursday against Mid-Eastern Conference champion Hampton (21-10) in Raleigh, North Carolina. The winner advances to play No. 8 Texas Tech (19-12) or No. 9 Butler (21-10), which as a mid-major before joining the Big East three years ago went to consecutive national championship games in 2010 and 2011.
Michigan State plays its first-round game Friday in St. Louis against Conference USA Tournament champion Middle Tennessee (24-9). The Spartans advanced to at least the Sweet 16 seven times in the last eight years, and last season made the Final Four for the third time in that span and seventh time overall under Izzo. They were national champions in 2000.
No. 7 seed Dayton (25-7) and No. 10 Syracuse (19-13) meet in the other Midwest Region opener in St. Louis on Friday.
There are four Midwest Regional games Thursday in Denver, with No. 3 seed Utah (26-8) playing Fresno State (25-9), which is in its first NCAA Tournament since 2001; No. 4 seed Iowa State (21-11) meeting Iona (22-10); No. 5 seed Purdue (26-8) against Arkansas-Little Rock (29-4); and No. 6 seed Seton Hall (25-8) taking on Gonzaga (26-7).
After finishing the ACC regular season a game behind North Carolina, Virginia advanced to the tournament championship game and lost to the Tar Heels 61-57 on Saturday.
North Carolina is the No. 1 seed in the East Region. The East champion will play the Midwest winner in a national semifinal game in Houston the first weekend in April.
While an ACC runner-up, the Cavaliers had some impressive non-conference wins. There was a three-game stretch in December when they beat No. 9 West Virginia, No. 3 Villanova and No. 24 California -- none worse than a No. 4 seed in the NCAA Tournament.
The Cavaliers were the No. 1 seed in the East Region two years ago, when their first two games were in the same Raleigh arena where they will open this year's tournament. They made it to the Sweet 16 that year, only to lose 61-59 to Michigan State.
Last season, Virginia was a No. 2 seed, but after an opening victory over Belmont lost its next game to No. 7 seed Michigan State 60-54.
With Texas Tech getting its first NCAA berth since 2007, and becoming the seventh Big 12 Conference team in the 68-team field, Tubby Smith became only the second coach to take five different teams to the NCAA Tournament. The other is another current Big 12 coach, Oklahoma's Lon Kruger.
Smith previously led Tulsa, Georgia, Kentucky and Minnesota to the NCAA Tournament. The Wildcats won the 1998 national championship in his first season with Kentucky.
---
---