Pittsburgh Panthers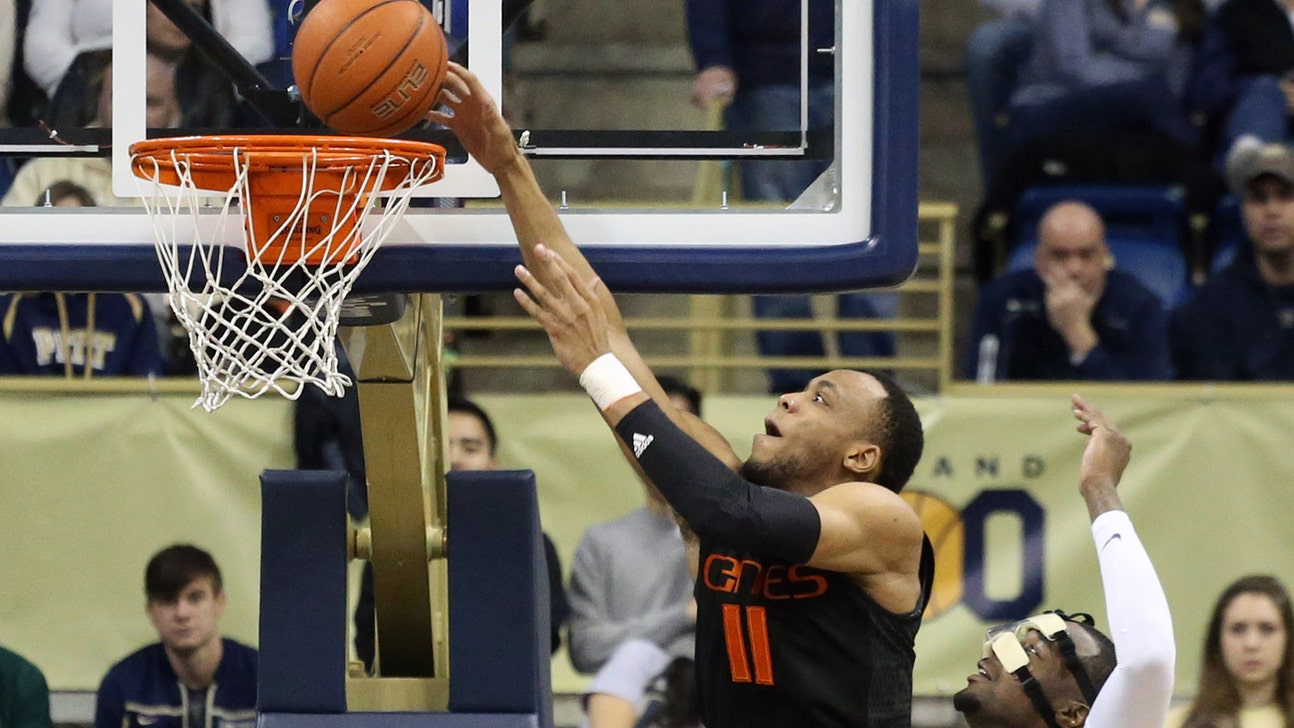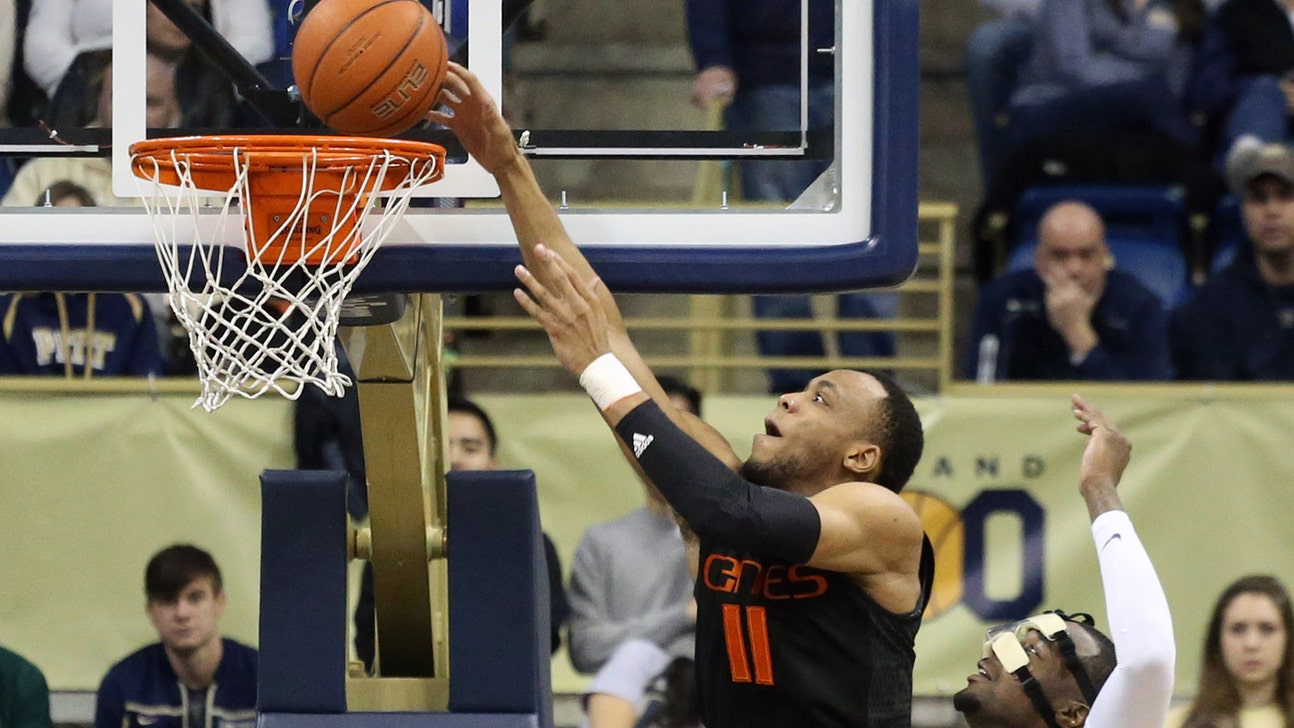 Pittsburgh Panthers
Miami pulls away in second half, routs Pittsburgh
Published
Jan. 14, 2017 4:33 p.m. ET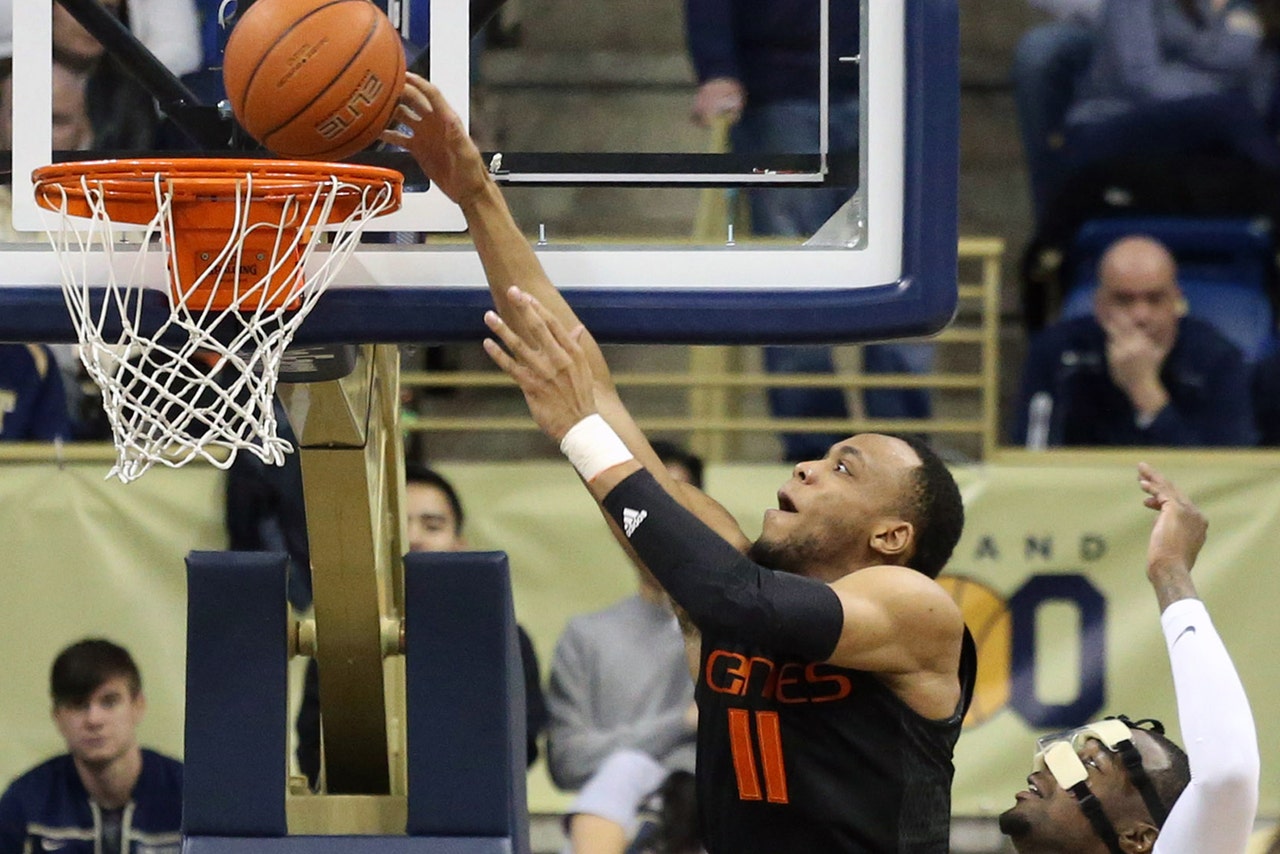 PITTSBURGH (AP) -- Davon Reed didn't think to look up even as the minutes passed and Pittsburgh struggled to find any sort of open look against Reed and the rest of his Miami teammates.

"We weren't even playing the score," Reed said. "We were just playing defense and the score just reflected it."

And then some.

Reed finished with 18 points, Bruce Brown added 17 and the Hurricanes held the Panthers without a field goal for nearly 10 minutes in a 72-46 blowout victory on Saturday. Miami (12-4, 2-2 Atlantic Coast Conference) snapped a two-game losing streak by outrebounding Pitt 37-23 and holding the Panthers (12-6, 1-4) to just 34 percent shooting (18 of 53).

Less than 48 hours removed from a difficult loss at home to Notre Dame, the Hurricanes responded emphatically. Troubled early by undermanned Pitt's zone defense, Miami found a rhythm late in the first half.

The Hurricanes scored 14 straight during a run that spanned the end of the first half and the beginning of the second to get all the breathing room they would need then kept pouring it on to hand the Panthers their worst loss in the 15-year history of the Petersen Events Center.

"(Our guys) had a chip on their shoulder and it really helped," Miami coach Jim Larranaga said after picking up his 600th career victory. "It was just a great physical effort as well as a great focus and mental preparation."

Jamel Artis led Pitt with 15 points a game after going for a career-high 43 in a loss to Louisville on Wednesday. Chris Jones scored 10 points for the Panthers but Pitt struggled with reserve forward Ryan Luther out with a sprained foot and senior forward Michael Young wearing a mask to protect a fractured bone near his right eye.

Young missed all 10 of his shots and finished with just two points on a pair of second-half free throws, 20 below his season average.

"We didn't have really any margin for anything to go wrong in the game and plenty went wrong," first-year Pitt coach Kevin Stallings said.

Stallings ceded things early. Young and Artis -- one of the highest-scoring duos in the country -- spent the last eight minutes on the bench as things got out of hand.

OUCH

Young injured the eye after getting hit in the second half of a loss at Louisville on Wednesday. He told Stallings he would give it a shot if doctors cleared him. It came at a high price.

The primitive mask Young donned limited his field of vision, an issue at both ends of the floor. Still, he tried to make a go of it even after it became readily apparent he was nowhere close to 100 percent. The team hopes to have a better-fitting mask in time for Tuesday's visit to N.C. State.

"He looked like he'd been in the ring with (Mike) Tyson," Stallings said. "I didn't even know if he could see out of it to be honest."

While Young will attempt to play on Luther is likely out at least two weeks to let his foot heal. Luther is Pitt's first player off the bench, averaging 6.6 points in 20 minutes for a team with serious depth concerns.

SEE BALL, GET BALL

The Hurricanes can clean the glass with just about anybody. They're averaging nearly seven boards a game more than their opponent and turned eight offensive rebounds against the Panthers into 12 second-chance points while on their way to outscoring the Panthers in the paint 34-20.

"We're a good defensive rebounding team," Larranaga said. "We had 29 defensive rebounds to their 15. Our strength is in clearing the defensive backboards. We had good balance in our rebounding and when you rebound, you can run."

BIG PICTURE

Miami: The Hurricanes still need to learn to take care of the ball. They threw it away 18 times against the Panthers, many of the miscues coming on careless passes, offensive fouls or traveling violations rather than any sort of defensive pressure.

Pitt: There could be some serious issues for the Panthers going forward with Young limited and Luther out. The Panthers have trailed by at least 20 points in each of their last three games and the next three weeks include a visit from Louisville and a trip to North Carolina to face the Tar Heels and Duke.

UP NEXT

Miami: travel to Wake Forest on Wednesday. Hurricanes are 3-2 against the Demon Deacons under Larranaga.

Pitt: heads to N.C. State. The Panthers are 1-4 against the Wolfpack since joining the ACC in 2013.
---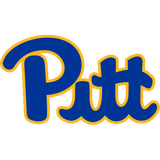 Get more from Pittsburgh Panthers
Follow your favorites to get information about games, news and more
---