National Football League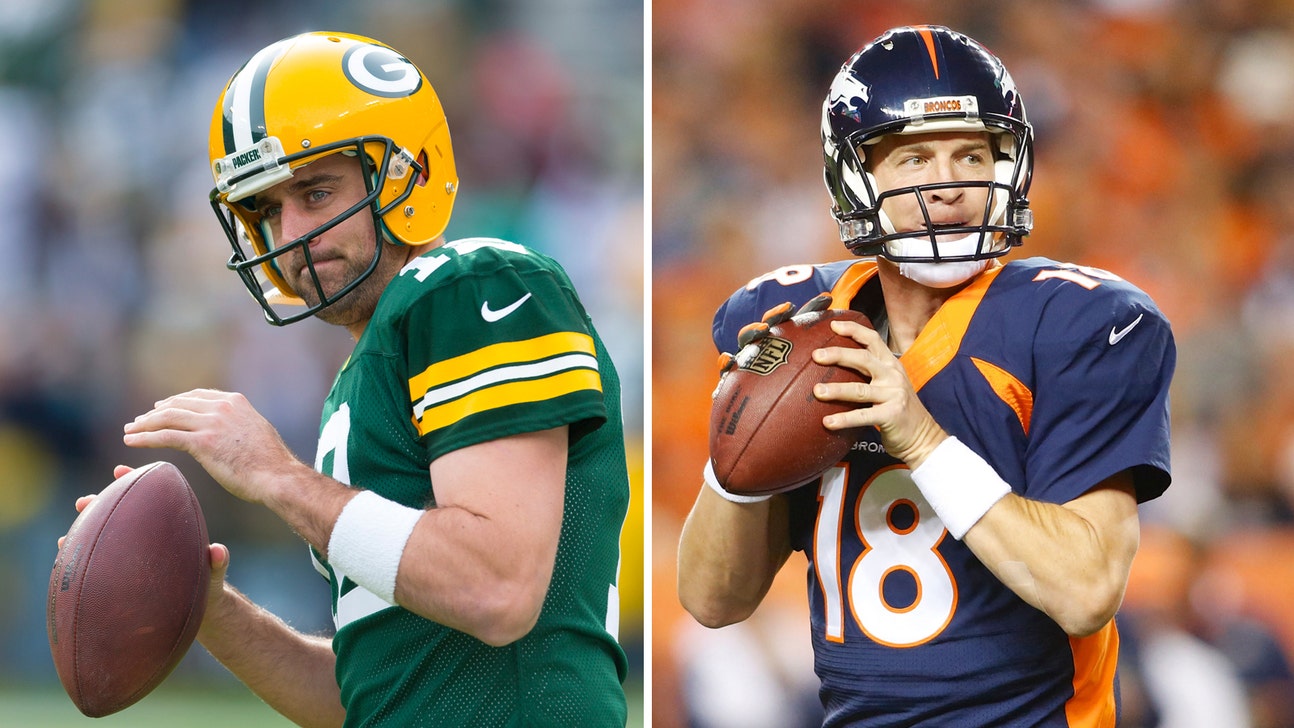 National Football League
Manning's TD mark seems 'a long way off' for Rodgers
Published
Oct. 22, 2014 7:59 p.m. ET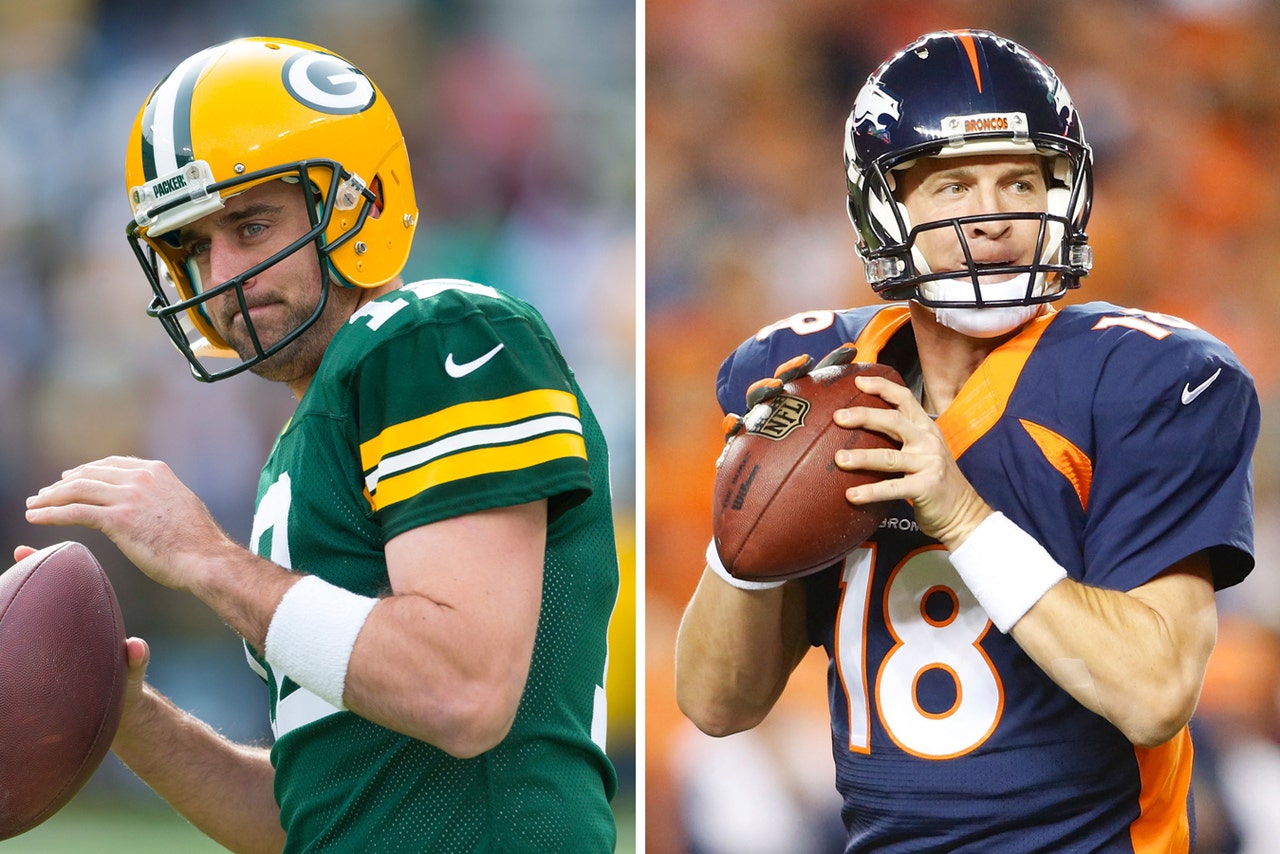 GREEN BAY, Wis. -- Peyton Manning had just become the NFL's all-time leader in touchdown passes when he began to think of current quarterbacks who might one day throw for even more. Only one name came to Manning's mind.
"Somebody -- Aaron Rodgers, maybe, or one of the other great quarterbacks -- has a good shot to break it," Manning told Peter King of SI.com.
Rodgers heard Manning's comment and seemed to be blown away by it.
"It was the only name he could come up with, maybe," Rodgers said with a smile, perhaps slightly embarrassed by the high praise from one of the game's all-time best players.
Rodgers has 206 career touchdown passes, not even halfway to Manning's mark of 510 -- and counting. But Rodgers is just 30 years old and didn't become a starter until his fourth NFL season. It's certainly possible that Rodgers will be the player to top Manning in that category.
"That's special to be mentioned like that, but that's a long way off," Rodgers said. "That would take a lot of consistency and availability. To be able to stay healthy for a number of years and play at a high level."
Rodgers has stayed relatively healthy since taking over as the Packers starter in 2008. He missed one game in 2010 with a concussion, and his only long-term injury came last season when he broke his left collarbone and missed seven games.
"At some point, Father Time and injuries can catch up to you," Rodgers said. "You just have to try to find ways to stay healthy and play at a high level."
By throwing 206 touchdowns in 94 regular-season starts, Rodgers has averaged 2.19 touchdowns per game. At that rate, in order to reach Manning's current touchdown total of 510, Rodgers will need to start 139 more regular-season games. That's eight full seasons, plus 11 additional games.
With nine games remaining in the 2014 season, that means Rodgers would pass Manning's 510 number in Week 2 of the 2023 season. At that time, Rodgers will be 39 years old.
Rodgers has said several times in recent months that he is "nine in, nine to go" in his career. The second "nine," though, includes this current season. That means Rodgers would have to extend his "nine in, nine to go" plan by at least one more year to reach 510 touchdown passes.
"Well, I mean, you'd love to be able to play that long," Rodgers said. "But to set a record like that, it's about longevity, but consistency more importantly. And Peyton's been doing it for so long at such a high level."
Of course, there are many variables that could affect this timeline. Rodgers is averaging 2.57 touchdowns per game this season, better than his career average. Rodgers was all the way up at 2.81 touchdowns per game during his Most Valuable Player season of 2011.
It's Rodgers' first three NFL seasons as a starter -- in which he threw 86 touchdowns in 47 games (1.83 per game) -- that are dragging his overall touchdowns per game average down. Under the assumption that Rodgers continues at his touchdown rate since 2011 of 2.53 touchdowns per game, he would reach 510 career TD passes in Week 17 of the 2021 season. That would be right after Rodgers' 38th birthday and within his "9 in, 9 to go" plan.
By comparison, Manning has averaged 2.11 touchdowns per game in his 16 seasons as a starter between Indianapolis (1998-2010) and Denver (2012-present). In that regard, it will take Rodgers fewer games to reach 510 touchdown passes than it did Manning.
But with that possibility of surpassing Manning still nearly a decade away, Rodgers preferred to reflect on the history he witnessed this past Sunday night.
"I watched that game and you watch it as a fan because he was playing long before I got in the league, and I used to enjoy watching him as a high-schooler and as a junior-college player; not to age him too much," Rodgers said. "But it's been fun to get to know him a little bit and just watch him from afar. Because he has done some incredible things in this league for a long time."
Though passing Manning is what it will take for Rodgers to potentially become No. 1 on that list someday, the former backup for Brett Favre is on pace to surpass his predecessor's 508 touchdown passes mark in Week 1 of the 2023 season.
Mark your calendars accordingly.
Follow Paul Imig on Twitter
---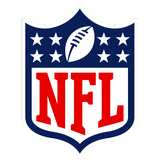 Get more from National Football League
Follow your favorites to get information about games, news and more
---