Luck: Colts' bye week 'comes at a perfect time'
BY foxsports • November 11, 2016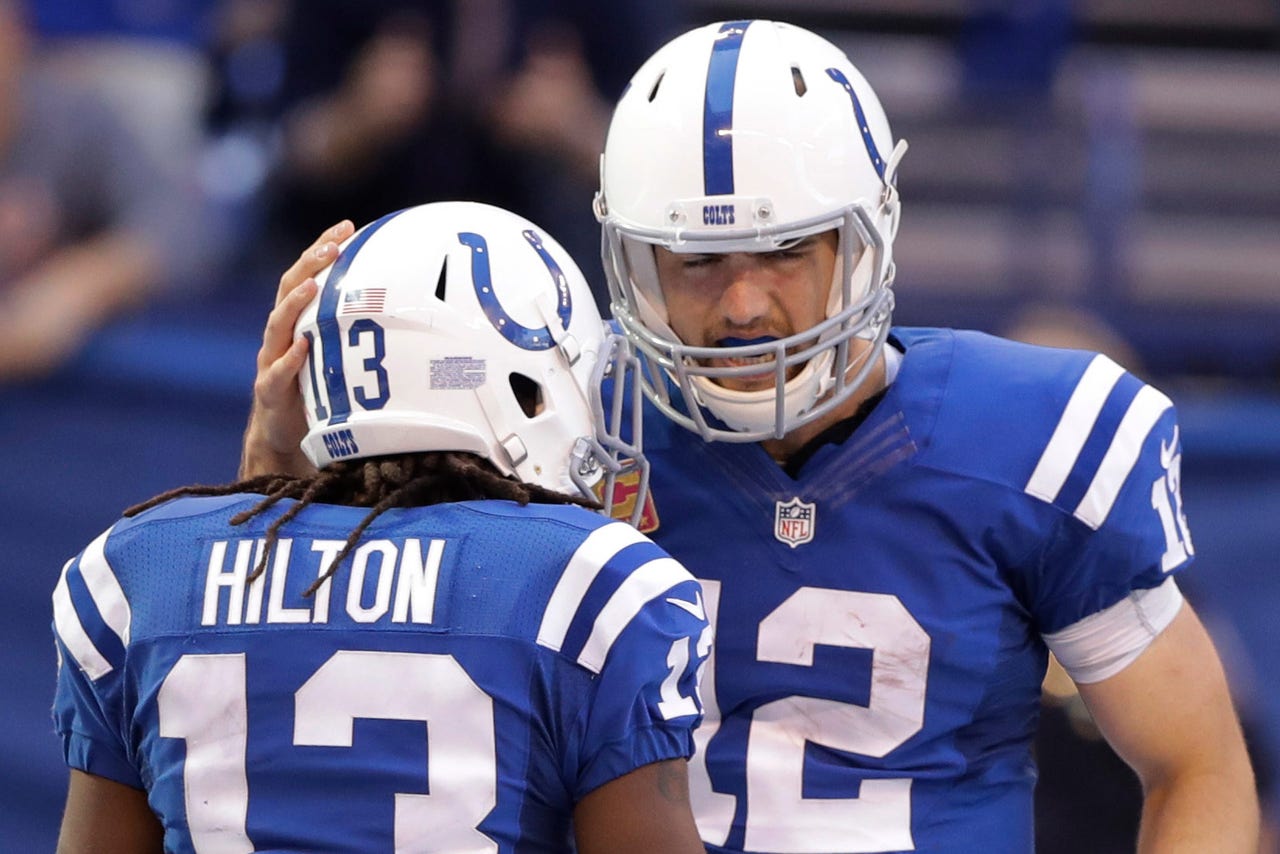 INDIANAPOLIS -- The Indianapolis Colts made a choice.
Rather than take their bye week immediately after playing in London, like every other team has done, they delayed it.
Turns out, it was a perfectly timed win-win. First, the Colts beat the Chicago Bears seven days after returning from their European excursion and now they head into their weekend off following a crucial win at Green Bay. They couldn't have plotted it any better.
"We need to build on that (win) now," Andrew Luck said. "I think this week comes at a perfect time to self-evaluate and to see football-wise, tactically, and technique-wise maybe why it hasn't been as good as you want it to be."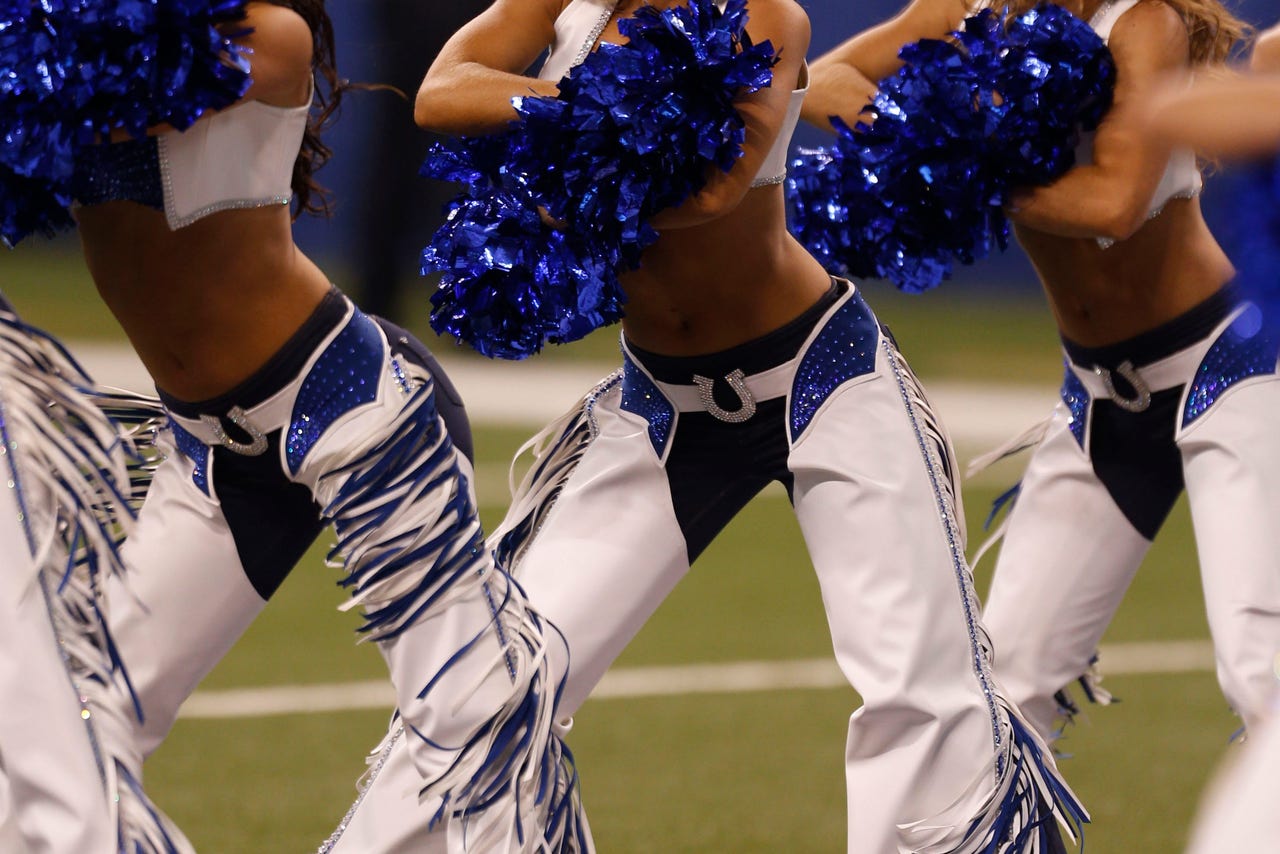 View from the sidelines: NFL cheerleaders 2016. 
Certainly, this has not been the season the Colts envisioned. At 4-5, they still haven't won back-to-back games. They trail defending AFC South champion Houston by 1 games.
They relied on a makeshift secondary to get through September, and a makeshift offensive line to survive October, perhaps paying a price for their patience. While Luck has been sacked a league-high 33 times and is on pace to go down almost 60 times this season, the short-handed defense is ranked No. 29 overall.
It's been even tougher than it looks.
Indy's first three wins all came courtesy of fourth-quarter comebacks, and Sunday's by staving off the Packers' late rally.
Luck spent the first half of the season getting acclimated to a new offensive line and a new offensive coordinator while the defense tried to learn the new system installed by first-time defensive coordinator Ted Monachino.
Coach Chuck Pagano heard critics complain about slow starts, poor decisions, a torrent of penalties and a continual barrage of mistakes. Some even questioned whether Pagano should be fired during the bye week.
Yet his message never wavered. He implored players to buckle down, clean things up and stick to the plan. He even sent them home with a friendly reminder to come back ready to work.
"For us to not build on this, for us not to do the right thing and not stay in our iPads and go work out and do the things necessary over the next four or five days that need to be done and not take advantage of this (win), then shame on us," Pagano said. "That's on all of us."
Whether that offseason decision to push back the bye was shrewd planning or just dumb luck, things have worked out.
As Luck and his teammates spoke to reporters, there was a noticeable change. They looked relaxed, happy and eager to start what they hope will be a more enjoyable final seven weeks.
"That was probably the most fun I had in my whole career, that game right there," Pro Bowl receiver T.Y. Hilton said, referring to Sunday's victory. "Just to be able to play at full strength and have that many weapons, it makes my job easier, it makes their job easier, and especially Andrew's (job)."
The one looming question is timing. Pagano acknowledged that even in the locker room, there were players who wanted to build off the momentum from Sunday and keep playing.
Savvy veterans such as 35-year-old outside linebacker Robert Mathis want to see the Colts do that, too, after some badly needed rest.
"We need the break. I'll leave it at that," Mathis said with a laugh.
The schedule won't be forgiving, either. They play two home games in five days in Thanksgiving week before hitting the road for three of the next four games.
If they intend to chase down Houston and capture their third division title in four years and return to the playoffs, the Colts can't afford to take another break. They need to come back rested, ready and healthy enough to turn their late bye week into an advantage that will help them during the closing flurry.
"Yes, 100 percent," Luck said about stringing together some wins. "And the goal is for us to look back and this (victory) to not be the biggest win of the year. This won't be the highlight of the year."
---
---