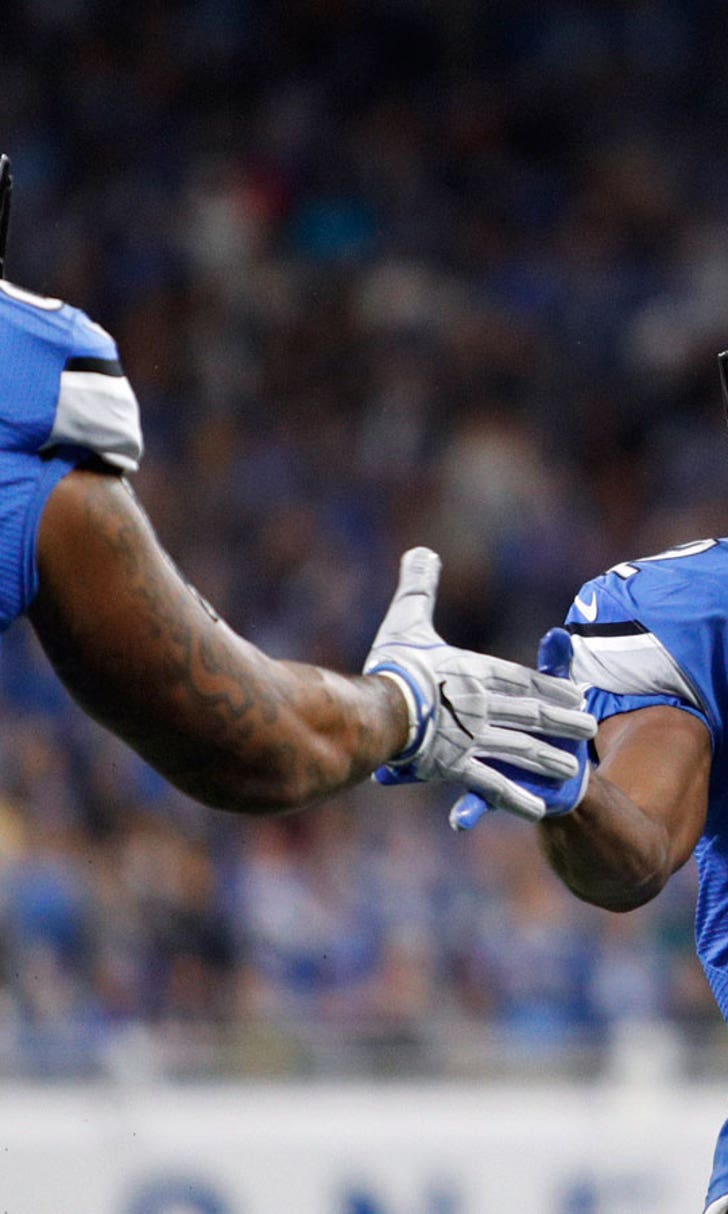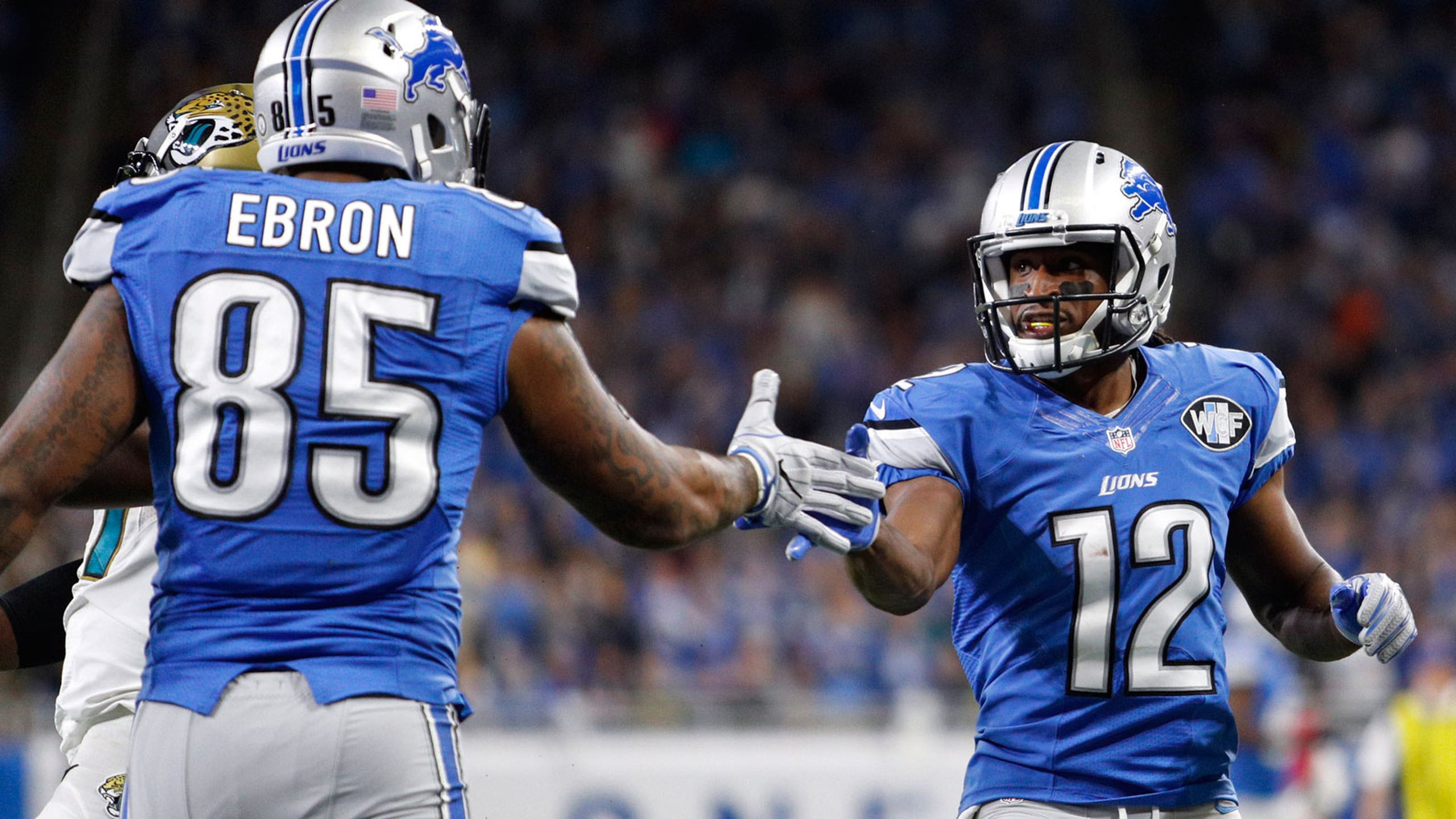 Lions get another lift from Roberts on special teams
BY foxsports • November 21, 2016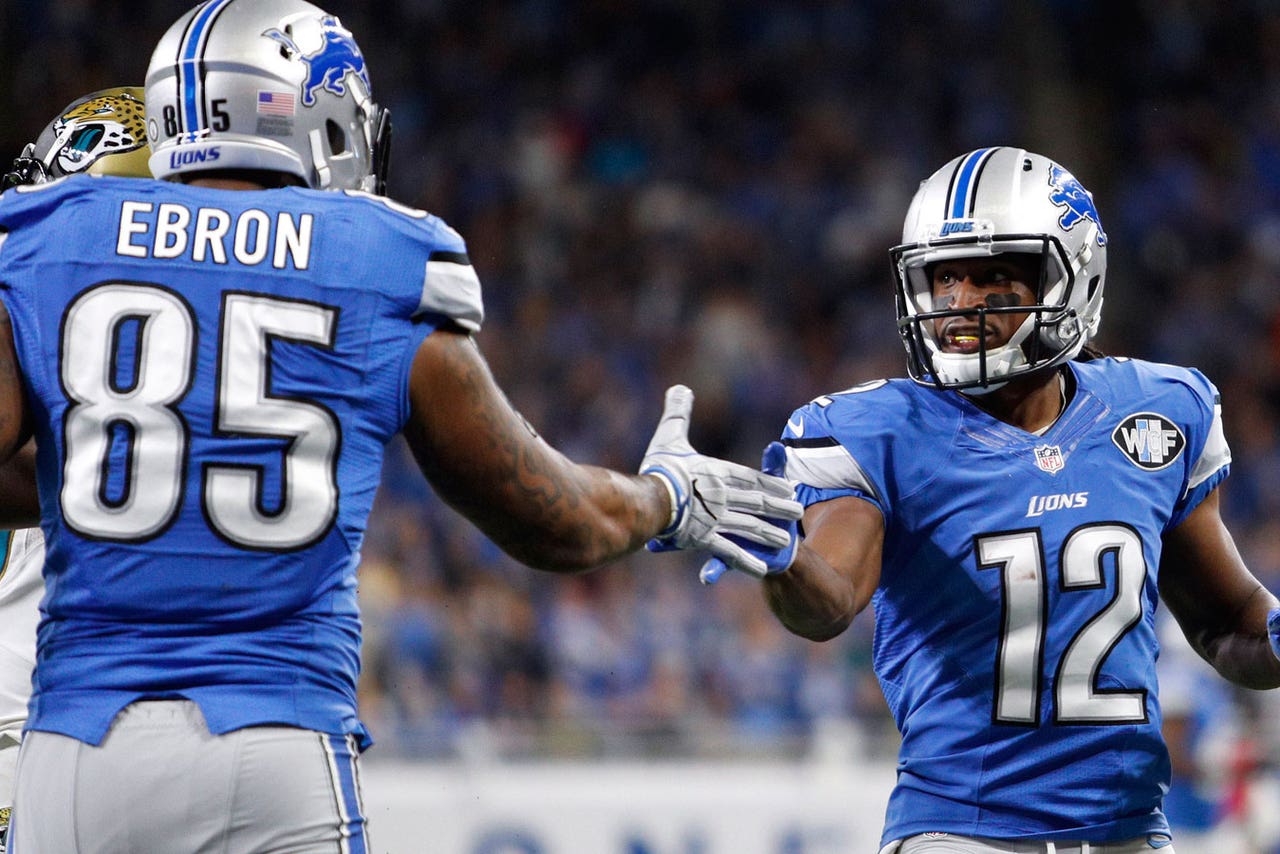 ALLEN PARK, Mich. (AP) -- In the first quarter, Andre Roberts fumbled deep in his territory -- pretty much the worst thing a punt returner can do.
He made up for that mistake almost immediately.
The next time Roberts handled a punt Sunday, he took it back 55 yards for a touchdown, and the Detroit Lions went on to a 26-19 victory over the Jacksonville Jaguars.
It was one of a few impressive plays in the game by Roberts, who in his first season with Detroit has already returned two punts for TDs.
"He really stepped up huge," teammate Eric Ebron said Sunday. "We all make mistakes. We're all human and he knew what he did. He pretty much just told us, `You know I got y'all,' and put the team on his back on that punt return and made a heck of a play."
Roberts later added a 44-yard reception and hustled over to block on a long catch-and-run by Ebron. On a day when Detroit sputtered offensively for the most part, Roberts was crucial.
Jacksonville kicked a field goal after the fumble by Roberts and took a 3-0 lead. In the second quarter, after fielding a punt at his 45, Roberts started to his right before immediately reversing direction and going left.
A couple of Jaguars missed him, and when he started running forward, there was open field in front of him .
Roberts lifted his left arm slightly before catching the punt, and he said afterward he thought about a fair catch, but he said he was "100 percent sure" he didn't signal for one.
"It was a middle return and there were a couple guys coming down," Roberts said. "It was pretty good hang time, but once again our guys did a great job blocking, and we know that we're going to have limited opportunities, but we make the most of it."
Roberts returned a punt 85 yards for a touchdown in a loss to Chicago earlier this season. He's the fourth player in team history with at least two punt return touchdowns in a season, the first since Eddie Drummond in 2005.
Roberts also became the first Lions player since the 1970 merger with a punt return of at least 50 yards and a reception of at least 40 yards in the same game.
He'll try to build on that performance when the Lions host Minnesota on Thanksgiving.
Drafted in the third round by Arizona in 2010, Roberts had a productive four seasons with the Cardinals. He caught 64 passes for 759 yards in 2012, but his receiving numbers have steadily declined since then.
Roberts signed a $16 million, four-year deal with Washington during the 2014 offseason, but he started only four games in two seasons there and was released this past May.
So far with Detroit, he has seven catches for 120 yards and a touchdown, and coach Jim Caldwell said Monday the team will keep trying to get him involved.
Two games ago, Roberts caught a 27-yard pass against Minnesota that set up a long field goal that sent the game to overtime. The Lions eventually won.
"I think you've seen that his opportunities have gone up a little bit and he's done some good things for us when he's been in there, made some nice catches for us," Caldwell said.
"Obviously a big one against Minnesota a couple weeks ago and there were a number of different things that he's done well for us. ... So you've seen his role increased a little bit already."
---
---