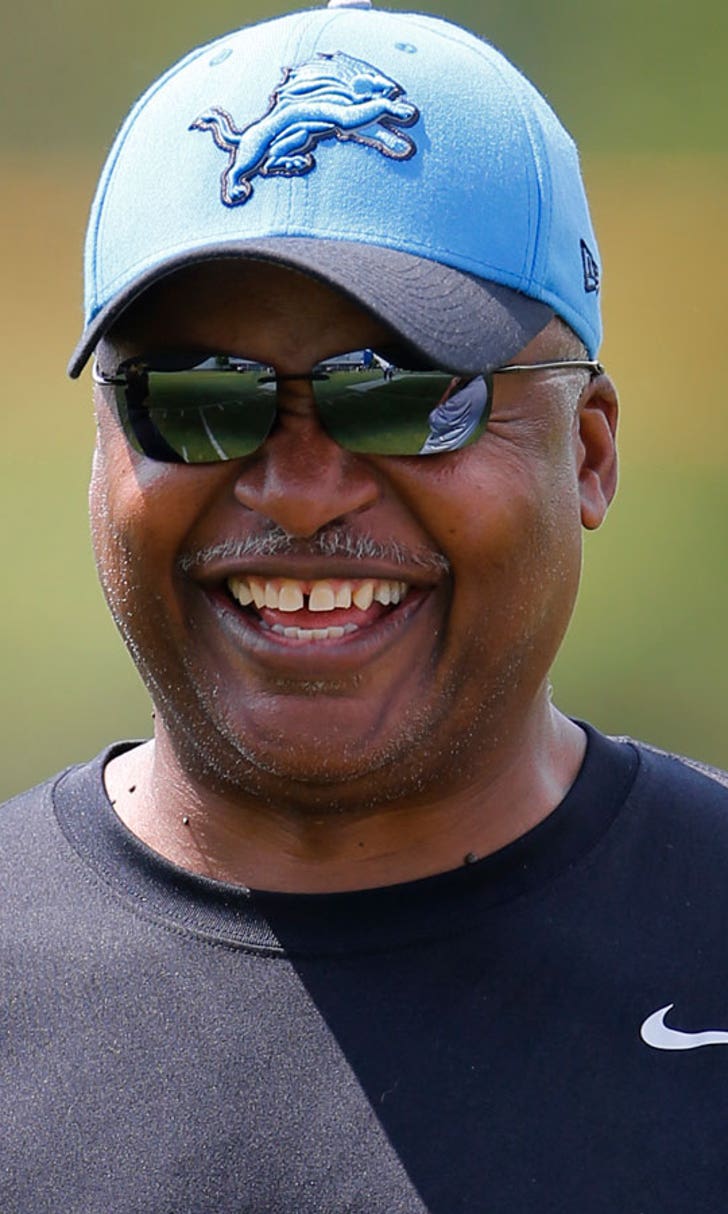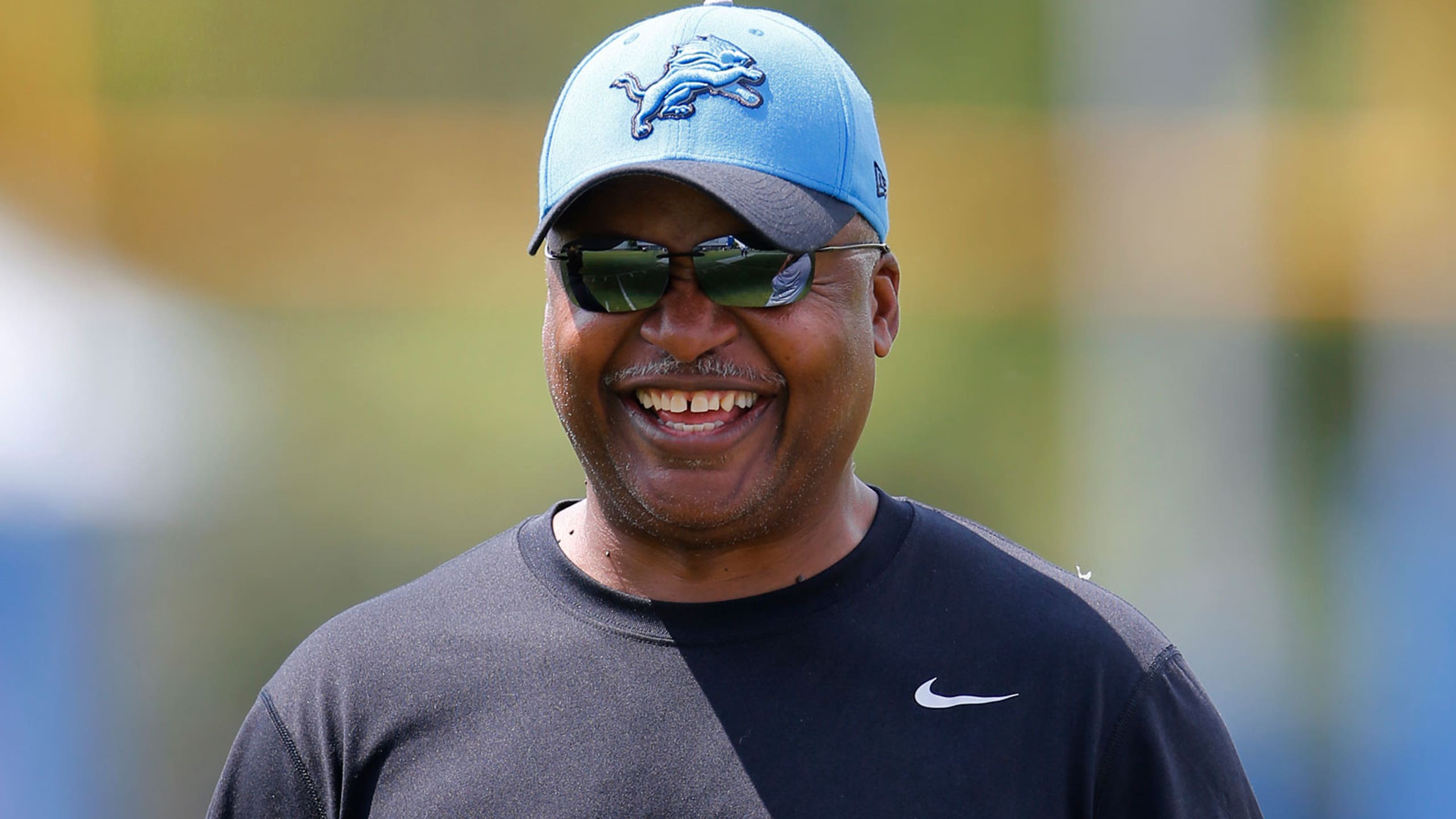 Lions coach Caldwell: 'Excited as I ever get'
BY foxsports • August 2, 2015
ALLEN PARK, Mich. (AP) -- Jim Caldwell couldn't stop smiling Sunday afternoon.
The Detroit Lions coach was happy to be starting his second training camp in Allen Park, and looking forward to trying to build on last season's 11-5 record.
"This is about as excited as I ever get," he said at his camp-opening news conference. "I'm going to be in front of my team in a couple hours, and you can hear the buzz and feel the anticipation. These guys know that they have a chance to do something special this year, but it won't be easy."
While Caldwell might be a little happier on the first day of camp, when all good things are still possible, he also acknowledged that his bad days on the job still aren't too punishing.
"The first year I coached in Indianapolis, we played Philadelphia in the preseason, and I met up with Andy Reid on the field after the game," he said. "He asked how I liked being an NFL head coach, and I told him that it was pretty nice. He said `Yeah, these are really great gigs,' and the longer I do this, the more I realize how right he was."
Caldwell, though, made it clear that he and his team are free to enjoy the day, and enjoy the next several months, but that there is a lot of hard work ahead.
"We're not going to allow any arrogance or any hubris on this team," he said. "We told them in the spring that we're no longer an 11-5 playoff team. We are a 0-0 team that expects to be, no, a team that must be better than we were a year ago."
Going into camp, the Lions would seem to be a team with plenty of reasons to be motivated. Their controversial playoff loss to Dallas means they've only won a single postseason game in the past 58 years, and most pundits are picking them to fall back to .500 because of a tough schedule and the loss of Ndamukong Suh.
Caldwell, though, doesn't believe in any of that.
"This is a team that doesn't need external motivation," he said. "They get their motivation from each other. Last year is last year, and as for what the media is predicting, I don't know and I don't care."
He does acknowledge that some of the challenges are real, though. Detroit's defensive line was the strength of the team, and losing both Suh and Nick Fairley in free agency could turn it quickly into a weakness. The Lions did acquire Haloti Ngata, but will need a young player to step up at the other tackle spot.
Detroit will also be missing starting defensive end Jason Jones at the beginning of camp -- he was placed on the physically unable to perform (PUP) list with an undisclosed injury. Caldwell, always reticent to talk about injuries, would only say that Jones was doing well in the rehab process.
Another key injury is running back Joique Bell -- one of the few bright spots in Detroit's struggling running game. Bell had offseason surgeries on his knee and ankle, but was expected to be ready for camp. Caldwell gave much the same update as with Jones -- he's recovering well, but there's no timeframe for his return.
The Lions were the last team to start camp, but not for any reasons related to this year's team or last year's.
"We sat down this spring and looked at the calendar, and this was the date that worked for our plan," he said. "It is a systematic decision that's been developed over a lot of years. It doesn't give us a long time before our first preseason game, so we have to be on the jump right away."
The Lions open the preseason at home on Aug. 13 against the New York Jets.
---
---