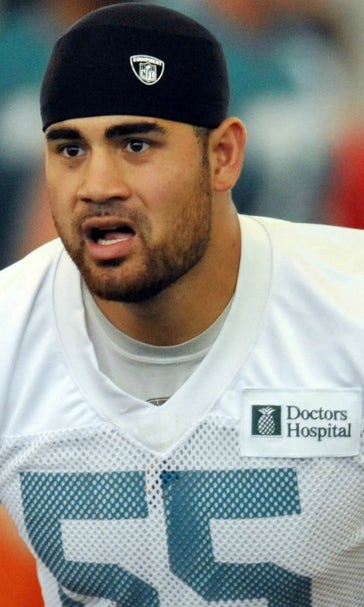 Linebacker corps unsettled for Dolphins heading into opener
BY foxsports • September 7, 2015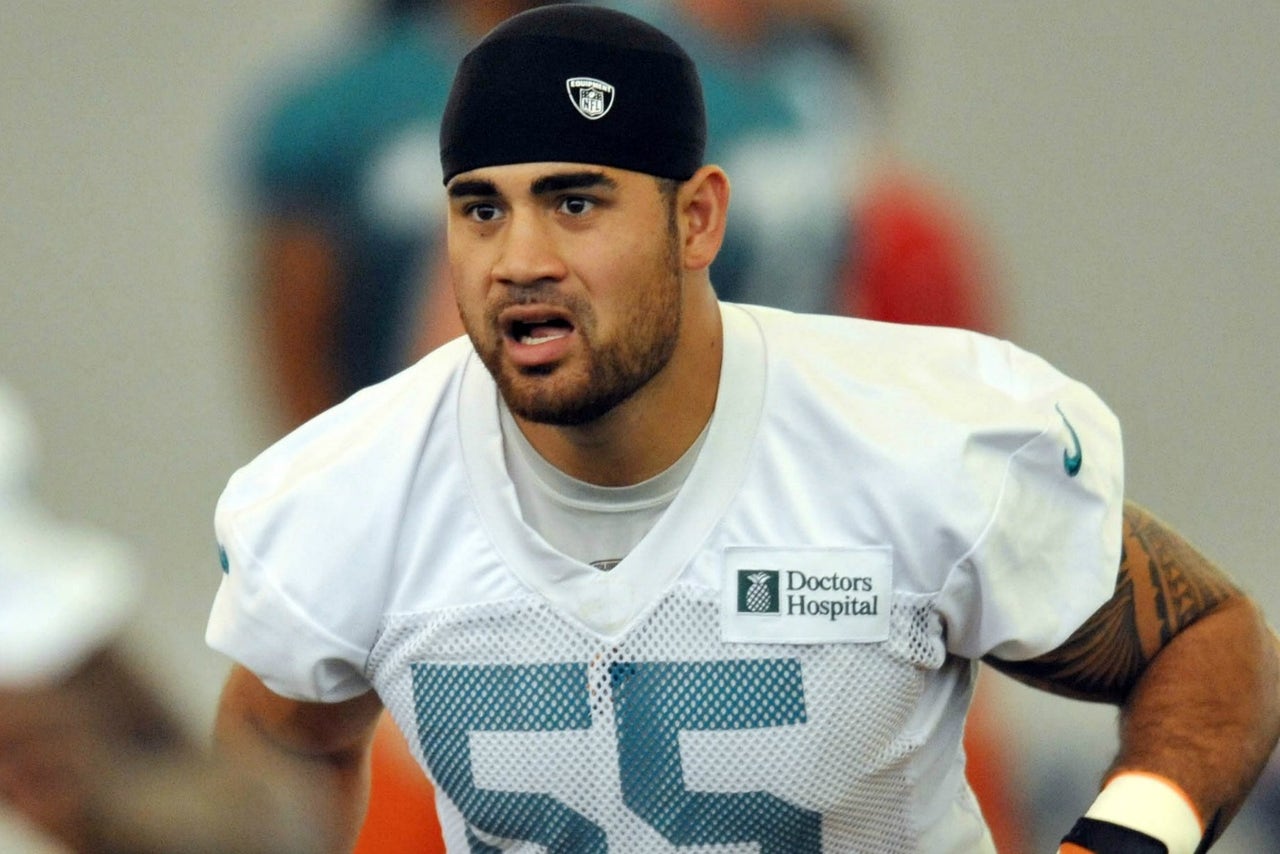 DAVIE, Fla. (AP) -- The linebacker corps was the most unsettled area on the Miami Dolphins' defense when training camp began.
It still is.
Miami is expected to start Kelvin Sheppard in the middle and Koa Misi and Jelani Jenkins on the outside in Sunday's season opener at Washington. But Chris McCain is also an option, Misi can move to the middle, and the Dolphins will experiment with different combinations early in the season.
"We've got a number of guys at the linebacker spot, and we're going to play them," defensive coordinator Kevin Coyle said Monday. "There are going to be guys in and out of the game throughout the early part of the season, and we'll kind of let it play its way out under game conditions. We'll have multiple guys in different packages. As our season develops we'll have a better feel for how we'll continue that."
The Dolphins would prefer more stability, but new defensive tackle Ndamukong Suh's $114 million contract left little money to spend on other positions in free agency, and Miami didn't draft a linebacker.
Only Jenkins has a well-defined role after leading the team in tackles last year. Sheppard has started only eight games in the past two years, and doubts persist about his pass coverage. Misi started in the middle in 2014 but struggles to stay healthy. McCain shows flashes as a pass rusher but hasn't progressed as quickly as coaches hoped.
Last year Miami's linebackers combined for only 5 sacks, three fumble recoveries and one interception.
"We're looking for more impactful plays," coach Joe Philbin said, "and I'm confident we'll get those."
Any liabilities at linebacker might be obscured by a ferocious front four. That was the case during the exhibition season, when the first-team defense allowed 3.5 yards per play and no points in 42 snaps.
Coyle has said he expects Miami's defense to dominate.
"The excitement stems from the fact you've seen so much potential in the group," he said. "We've exhibited a real ability to defend the run. We've been solid in the back end. We haven't given up many big plays in the preseason with our first and second group. Those are all positives."
Aside from the linebacker corps, the biggest issue on defense is who will start at cornerback opposite Pro Bowler Brent Grimes. Front-runner Jamar Taylor missed the final two exhibition games because of a thigh injury but practiced Monday.
Left tackle Branden Albert, who sat out all four preseason games recovering from reconstructive knee surgery, went full speed in practice. A decision on whether he'll start will be made at the end of the week, Philbin said.
"He looked good today," Philbin said. "He's doing more every single day. We'll see how it goes."
Albert's return would strengthen the most problematic area on offense. Dallas Thomas, who struggled at right tackle last year, will start at left guard. Rookie Jamil Douglas has overtaken Billy Turner in the competition to start at right guard.
Offensive coordinator Bill Lazor acknowledged doubts about the blocking.
"There are concerns when you have unknowns," he said. "Dallas is a very improved player. Billy Turner is an improved player. Jamil probably outplays his age at times. He has improved every single game, without a doubt. I feel pretty confident we're going to have a good group out there."
---
---