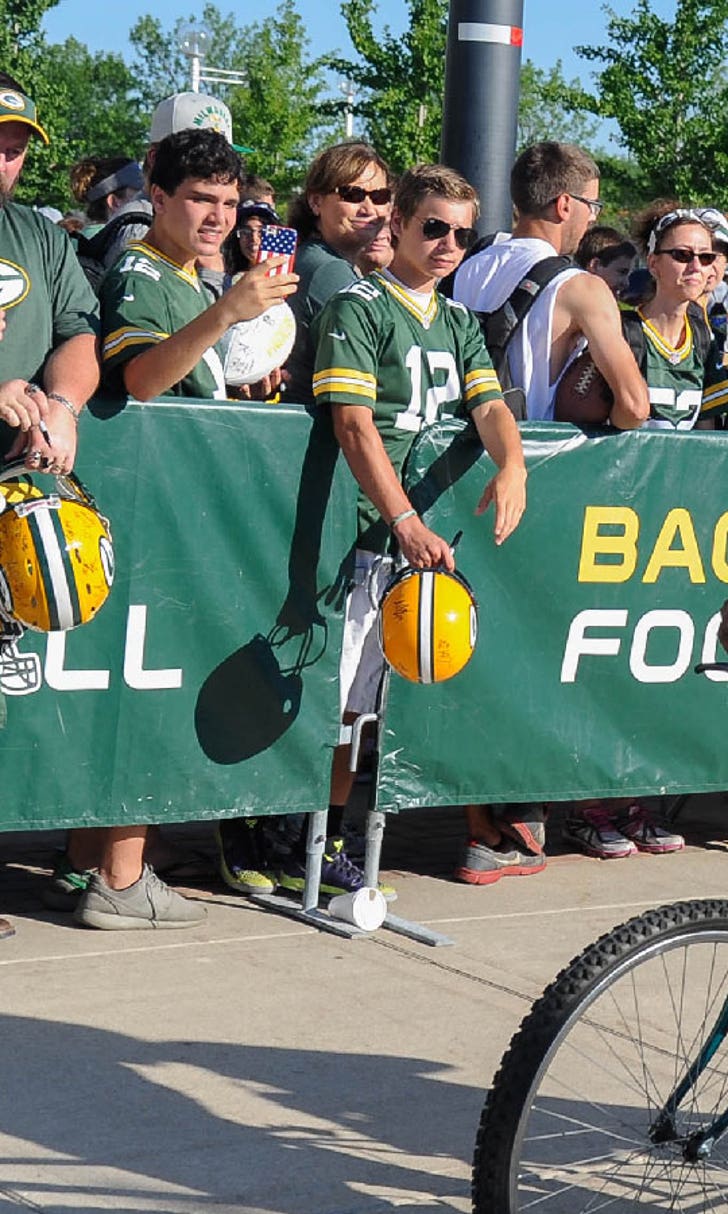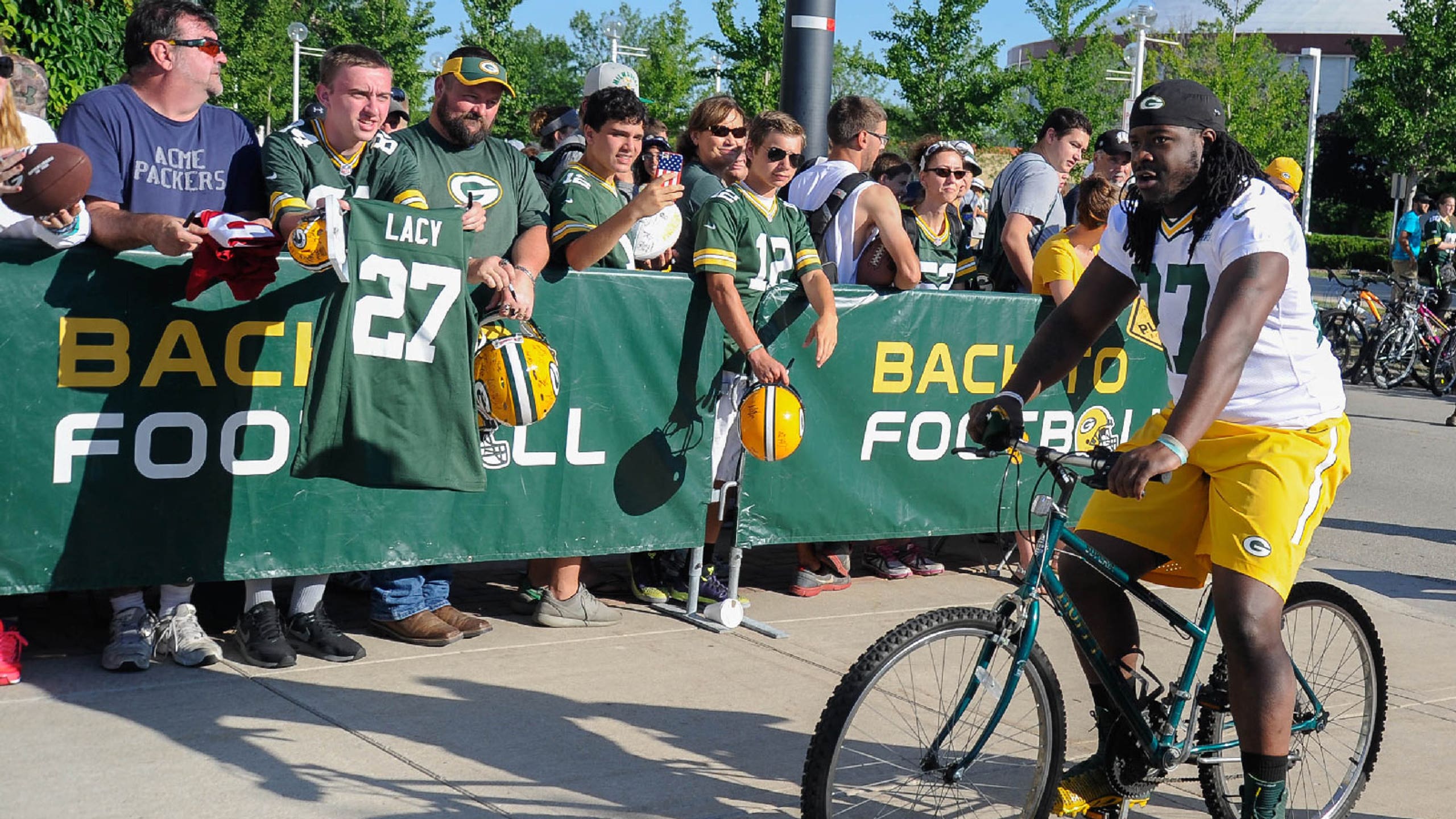 Lacy leads the way as Packers break out pads at camp
BY foxsports • August 1, 2015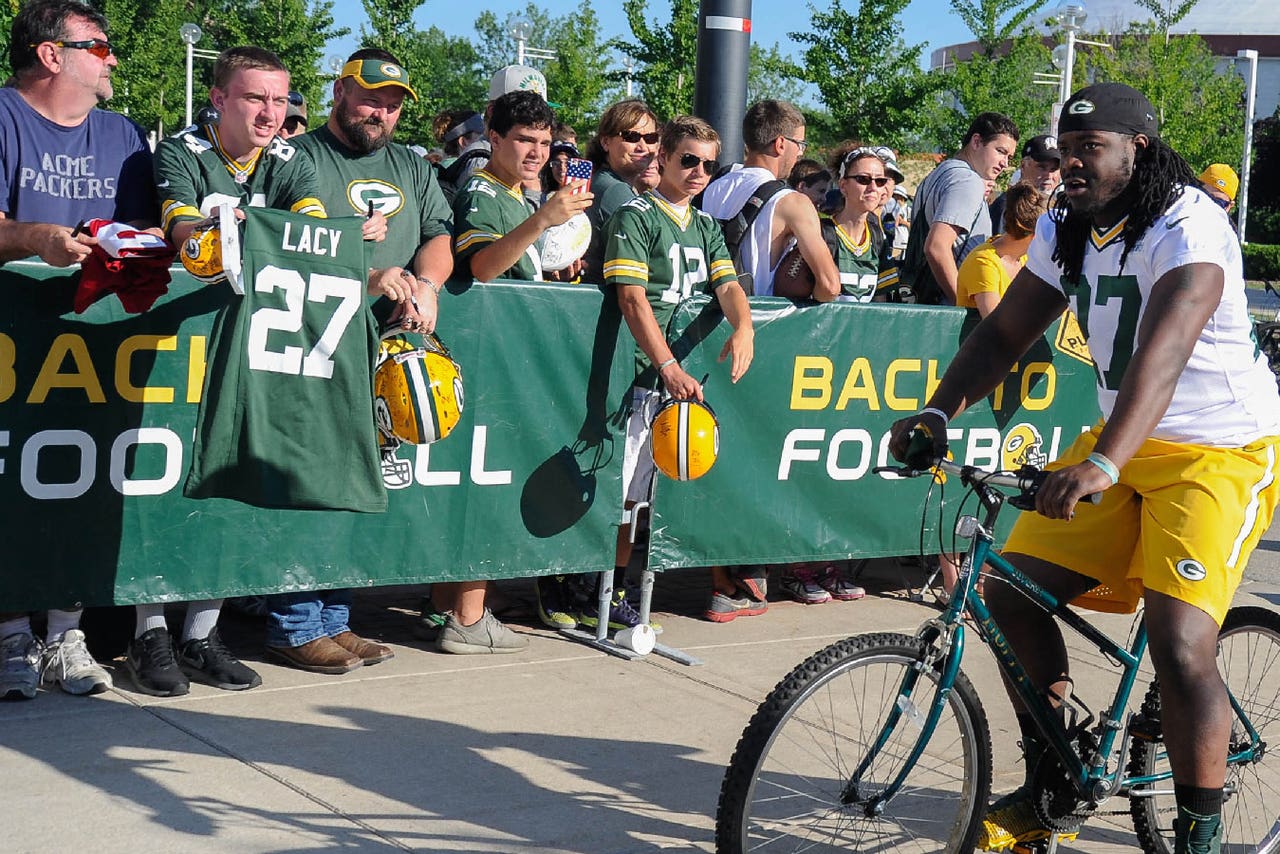 GREEN BAY, Wis. -- For the first time since their stunning loss in the NFC championship game in late January, the Green Bay Packers put on the pads Saturday.
Running back Eddie Lacy responded in a predictable way.
"That's when the big backs show up, when it's time to put the ball in their hand and accelerate the crease," coach Mike McCarthy said after practice.
The Packers' third day of on-field work in training camp featured plenty of hits during extended team periods and blocking drills, along with ball carriers periodically winding up on the ground.
The rugged Lacy stayed upright wearing the extra gear and excited a standing-room-only crowd that ringed the practice field by busting loose for a few big runs.
"I don't really want to have (to deal) with him too much," said linebacker Julius Peppers, 35, the oldest player on Green Bay's preseason roster.
The 25-year-old Lacy has been a productive complement to the Aaron Rodgers-directed throwing attack, rushing for more than 1,100 yards each of his first two NFL seasons and becoming a reliable pass catcher.
"He's a good young player, very physical," Peppers said. "I love his style of running. He's our tone setter on offense, in my opinion. So it's nice to have a big back like that on your team."
Peppers and others with the Green Bay defense just aren't thrilled to have to try to step in and act as a roadblock when the 5-foot-11, 234-pound Lacy comes running at them.
Linebacker Nick Perry, who is practicing after recovering from shoulder surgery in the offseason, talked how he doesn't want to do anything foolish early in camp to set him back for the start of the season.
He admitted that trying to get physical with Lacy in practice would be foolhardy.
"I wouldn't say get out of the way, but just put hands on him," Perry said. "I think that would be the best approach for right now."
Veteran nose tackle B.J. Raji has been a fan of Lacy since the running back plowed over and spun away from college defenders his final year at Alabama in 2012, helping the Crimson Tide win a second straight national title.
The Packers took Lacy in the second round of the 2013 draft. He went on to earn NFL Offensive Rookie of the Year honors by setting multiple team records for a first-year player, including rushing yards (1,178) and rushing touchdowns (11).
Lacy became an every-down back last year. He had another superb season with 1,139 yards and nine touchdowns on the ground as well as personal highs of 42 catches for 427 yards and four TDs.
"Excuse the phrase, but to me he's an animal," Raji said. "So I'm always checking to see how he's doing . because I know the impact he can have."
And after mostly relaxing in the offseason when he was at home in Louisiana, Lacy says he's a lot more comfortable going into his third pro season.
"I'm able to go out there and play a lot more natural, with my natural ability, and a lot less thinking," Lacy said.
Given Lacy's punishing running style, McCarthy is mindful about having his star back ready to go when the Packers' season opens Sept. 13 at Chicago. But McCarthy also wants Lacy to get sufficient work the next few weeks.
"Now, that may equate to less reps in the games, but as you can see, Eddie's taken a lot of reps here the first three days," McCarthy said.
NOTES: Tight end Andrew Quarless, a returning starter, practiced for the first time Saturday. The sixth-year pro had been dealing with what McCarthy said was a difficult family matter. Quarless was arrested in Miami in early July on a charge of firing a gun in public. The case is pending. . WR Jared Abbrederis remains out with a concussion he suffered Thursday.
---
---