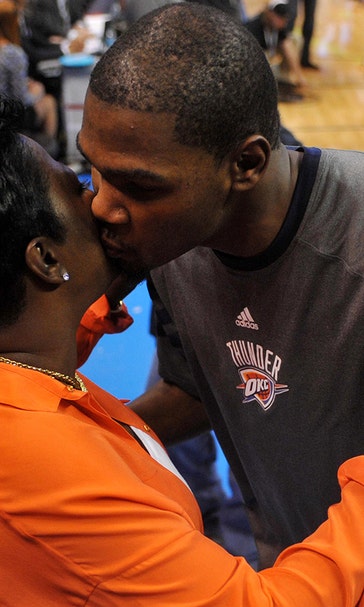 Kevin Durant's mother, the 'Real MVP,' subject of Lifetime movie
May 7, 2016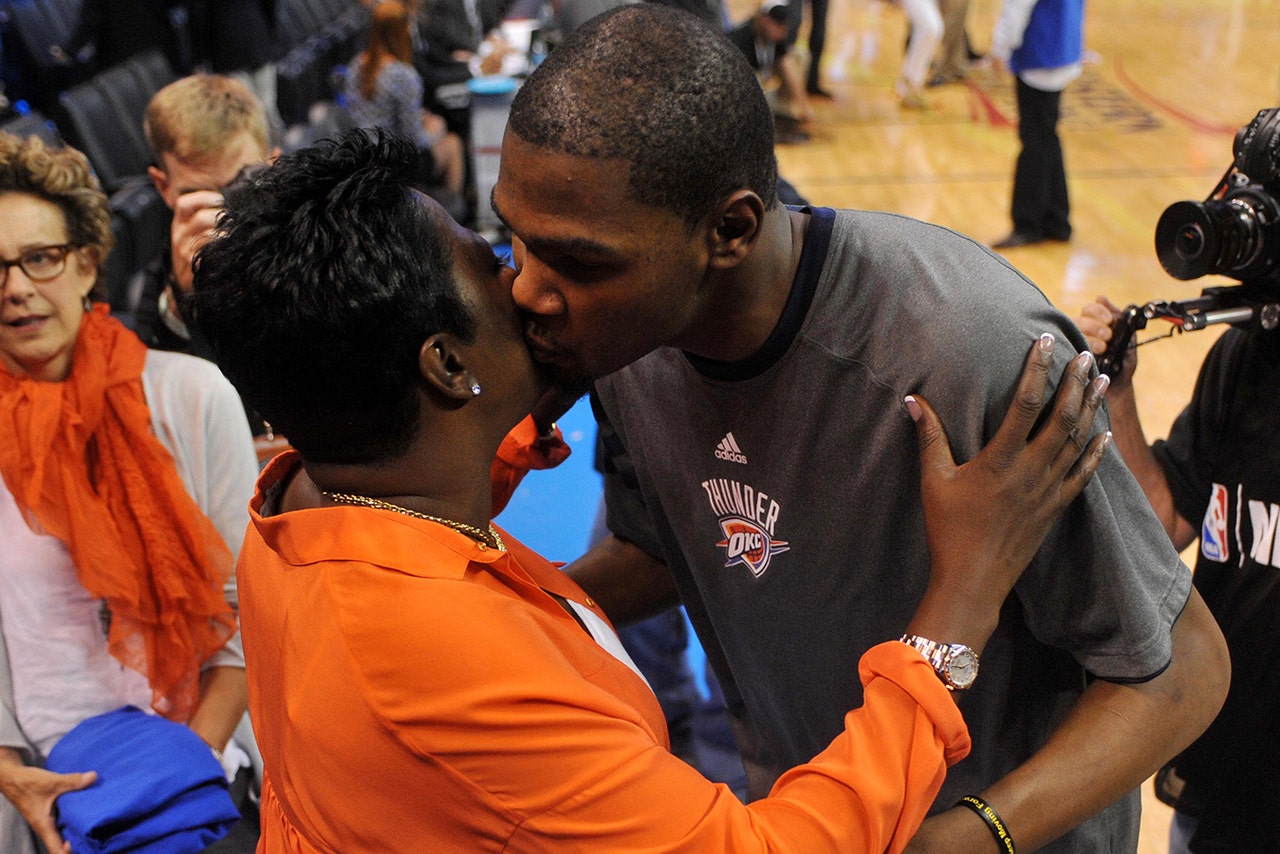 OKLAHOMA CITY (AP) -- With a single sentence uttered by her world-famous son Kevin Durant, Wanda Pratt's life changed forever.
"You the real MVP."
The Oklahoma City Thunder star said those now-famous words during his emotional acceptance speech for the 2014 NBA MVP award before Mother's Day. Pratt became the central figure of one of the most memorable speeches in sports history.
"Of course, I knew he that would mention me in the speech, or I believed he would mention me in the speech," Pratt said during an interview with The Associated Press. "But I didn't expect it to be to that magnitude, so I was quite caught off guard."
During the speech, Durant recalled some of Pratt's sacrifices for him and his brother, Tony, as they grew up in the Washington D.C. area. He described how the young single mother gave them hope, kept them out of trouble and sometimes went without food to make sure her boys were fed.
Interest in Pratt's story has remained high, and now she's the subject of a movie of a Lifetime original movie called, "The Real MVP: The Wanda Durant Story," which will premiere Saturday at 8 p.m. Eastern.
"I don't think anyone really thinks a movie will be made about their life," Pratt said. "That is something that is really uncommon, and I am blessed to be a person who gets a story made about them."
Queen Latifah is executive producer for the movie, and Cassandra Freeman stars as Pratt. The movie focuses on how Pratt struggled to make ends meet for her children and persevered with the help of family and carefully chosen friends. Her efforts paid off when Tony graduated from college and Kevin made it to the NBA.
"It's a blueprint," Durant said. "We didn't have a lot, but we knew how to stick together and work hard. Anything can happen."
Pratt said Durant's famous humility is rooted in his early life experiences. She said Durant always has been generous, even when the family didn't have much.
"One of the things I have always taught my son is that we are blessed," she said. "Even though we didn't have a lot of things, we are blessed."
Even though Durant now is one of the wealthiest athletes in the world and towers over Pratt at nearly 7-foot tall, she is still mom. And she still delivers tough love.
"Always know your responsibility as the parent," she said. "Always hold that dear. Never lose that. No matter how old they are, no matter how much they're doing in their lives, you are always going to be the parent."
Pratt's fame has given her a chance to fulfill her mission in life ---- to help pregnant teenage girls, teenage mothers and single mothers.
"I help them from my life experiences," she said. "Being my son's mother has afforded me the opportunity and the platform for my experiences to be heard and to bring inspiration and hope to those who would look at me because of my son's success."
Pratt hopes her story inspires not just the mothers, but entire families, too.
"The message for the story is hope," she said. "No matter what you go through in life, no matter what the obstacles are ---- because we all face obstacles and struggles ---- it's not so much about the details of the story, it's just that through the highs and lows and ebbs and flows, you have to continue to push forward, because there is a brighter day."
---
---