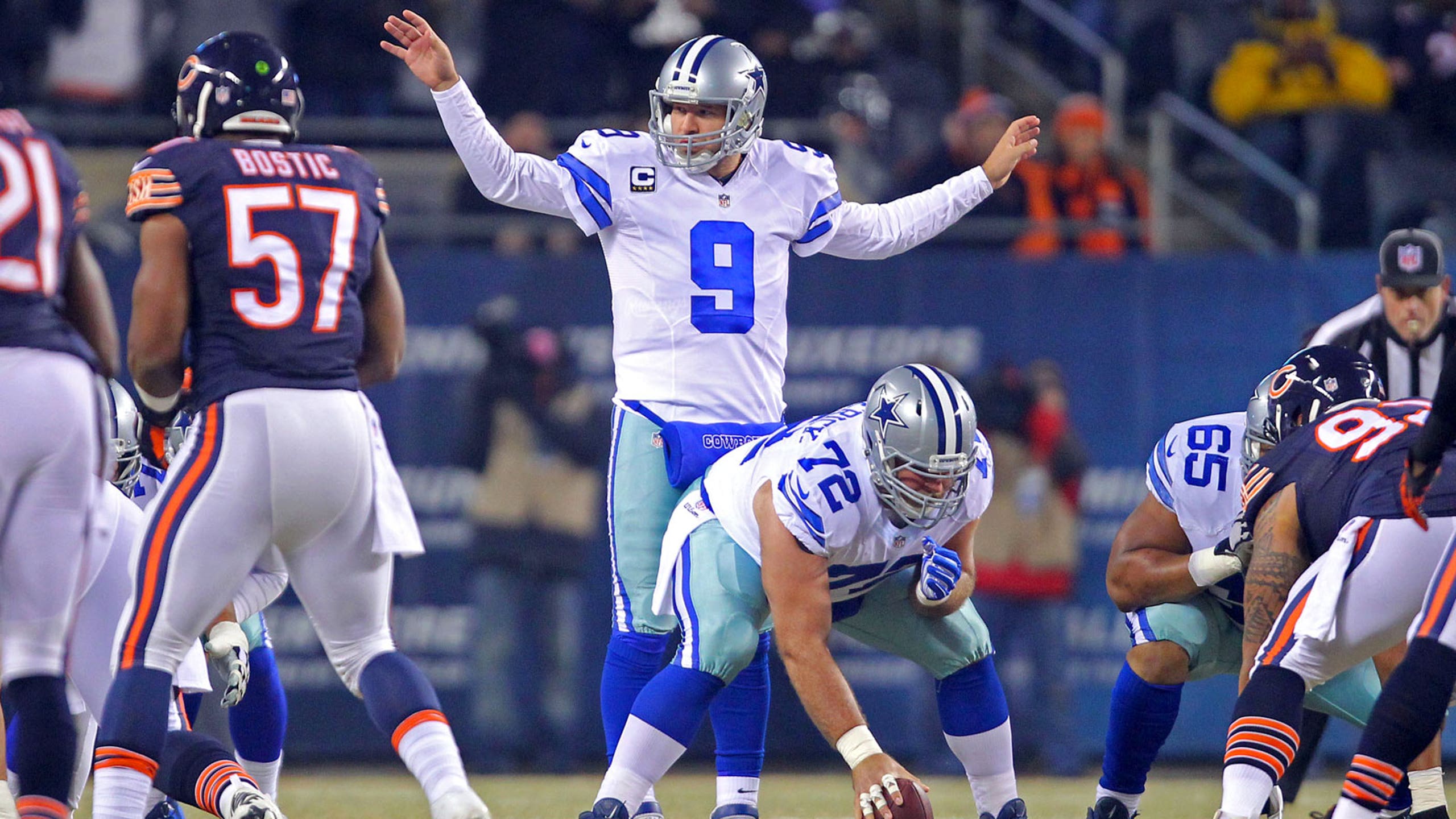 Jerry Jones, Cowboys downplay significance of Romo's rib injuries
BY foxsports • December 9, 2014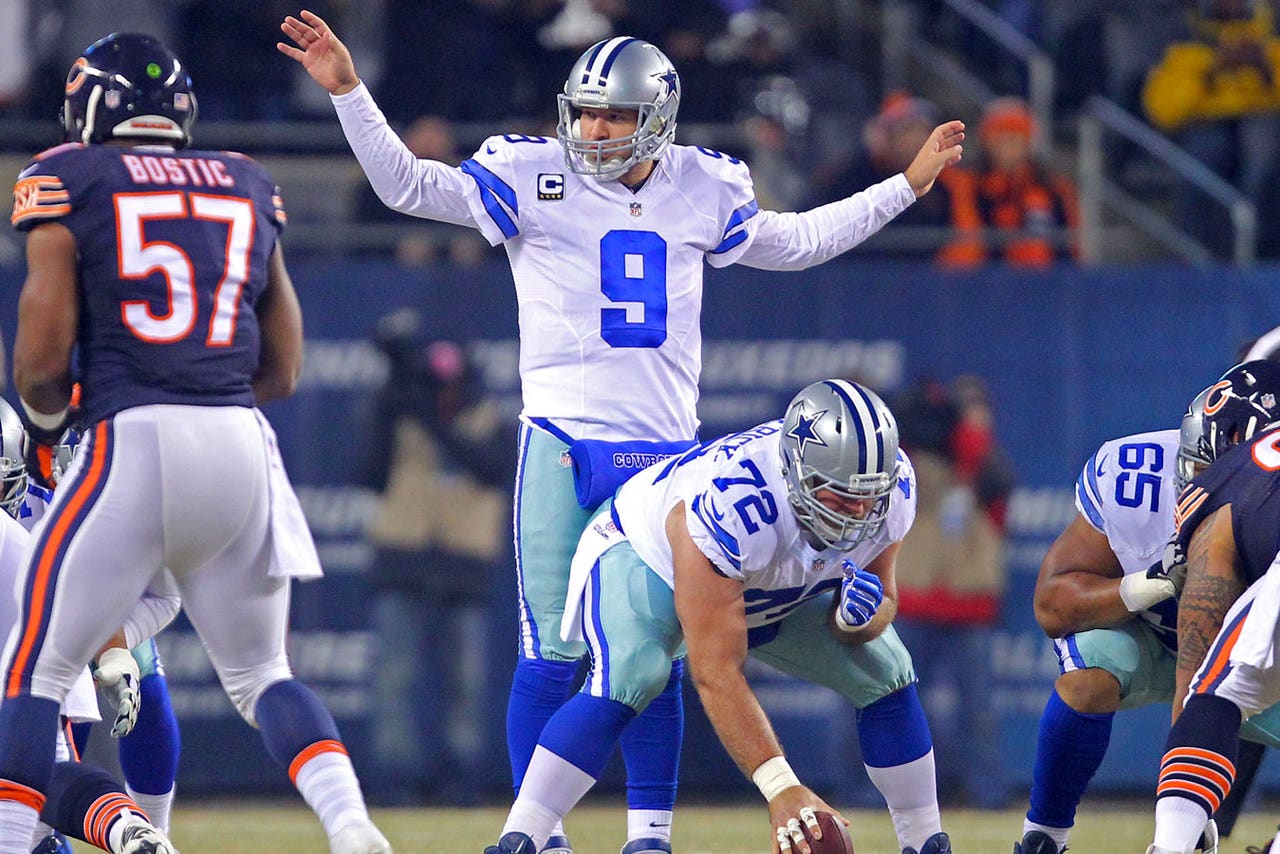 Add Jerry Jones to the list of Cowboys officials downplaying Tony Romo's recent injury revelation following the team's 41-28 win against Chicago.
The information that's been collected on Romo's famous back injury could fill multiple books. But it was Romo's ribs that drew attention in the wake of that game, when the quarterback said he's played multiple games with rib fractures this season.
That could be perceived as a bit of a problem, considering Romo's ribs haven't been listed on the team injury report once this season. Cowboys coach Jason Garrett clarified the issue on Monday afternoon, though.
"I don't think he ever fractured a rib or broke a rib. Sometimes you deal with the cartilage issues with your ribs, but there was no fracture with his ribs," Garrett said. "The biggest issue with Tony has been his back, coming back from the surgery and when he got hurt again where he fractured the two transverse processes in his back. That's been the issue for Tony."
In an interview with 105.3 FM The Fan on Monday, Romo agreed with that assessment. It's been common to see the 34-year-old miss practices and rest himself to help his back, as he underwent surgery for a herniated disc last December, and then broke two transverse processes in his back in October. 
As for rib injuries, though, Romo said that's more the effect of cumulative wear and tear than one specific injury.
"I've been asked a little bit about the rib stuff, and it's just cartilage that you end up having issues with -- really for your career," Romo said. "When you go through and you have stuff happen when you're younger, they just kind of pop up from time to time as you get older."
FOX SPORTS DAILY
COWBOYS EDITION
Cowboys News To Your Inbox!
*By clicking "SUBSCRIBE", you have read and agreed to the Fox Sports Privacy Policy and Terms of Use.
Jones threw his voice in on Tuesday when asked about the injury, adding: "I think a lot of what it's about is a cumulative."
The NFL is apparently investigating whether the Cowboys are guilty of any wrongdoing in not disclosing any other injuries to their quarterback. Asked about that, Jones was adamant that there isn't a player on the roster with a more transparent injury history than Romo.
"The Cowboys have not hidden anything," he said. "To some degree you could say -- I don't know if you could have discussed more for the principle of reporting injury. I don't know that anything has been any more discussed than Romo's back, staying out of Wednesday's practices, his limitation in a ballgame. So I'm pretty confident that the full picture of his back area is one that, at the end of the day, will pass the test of openness about his physical condition."
MORE FROM FOX SPORTS SOUTHWEST: 
- Ranking NFL quarterback salaries
- College football teams that wish there was a playoff
- Oldest player on every NBA team
---
---