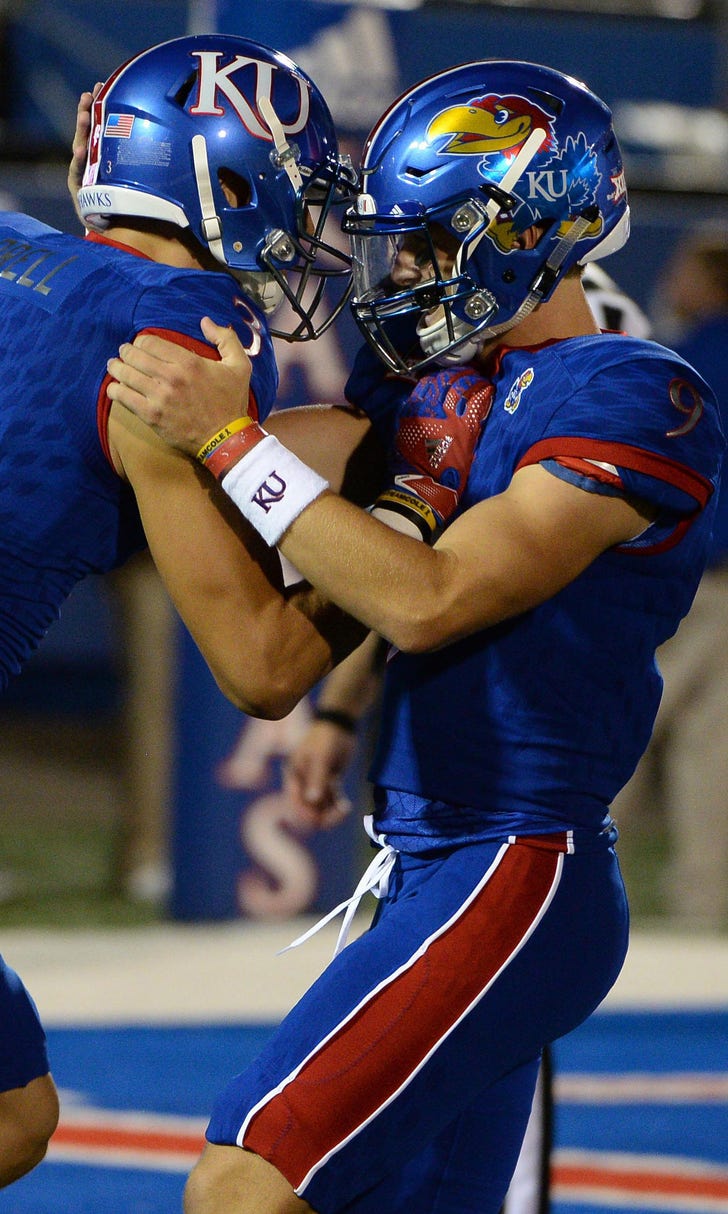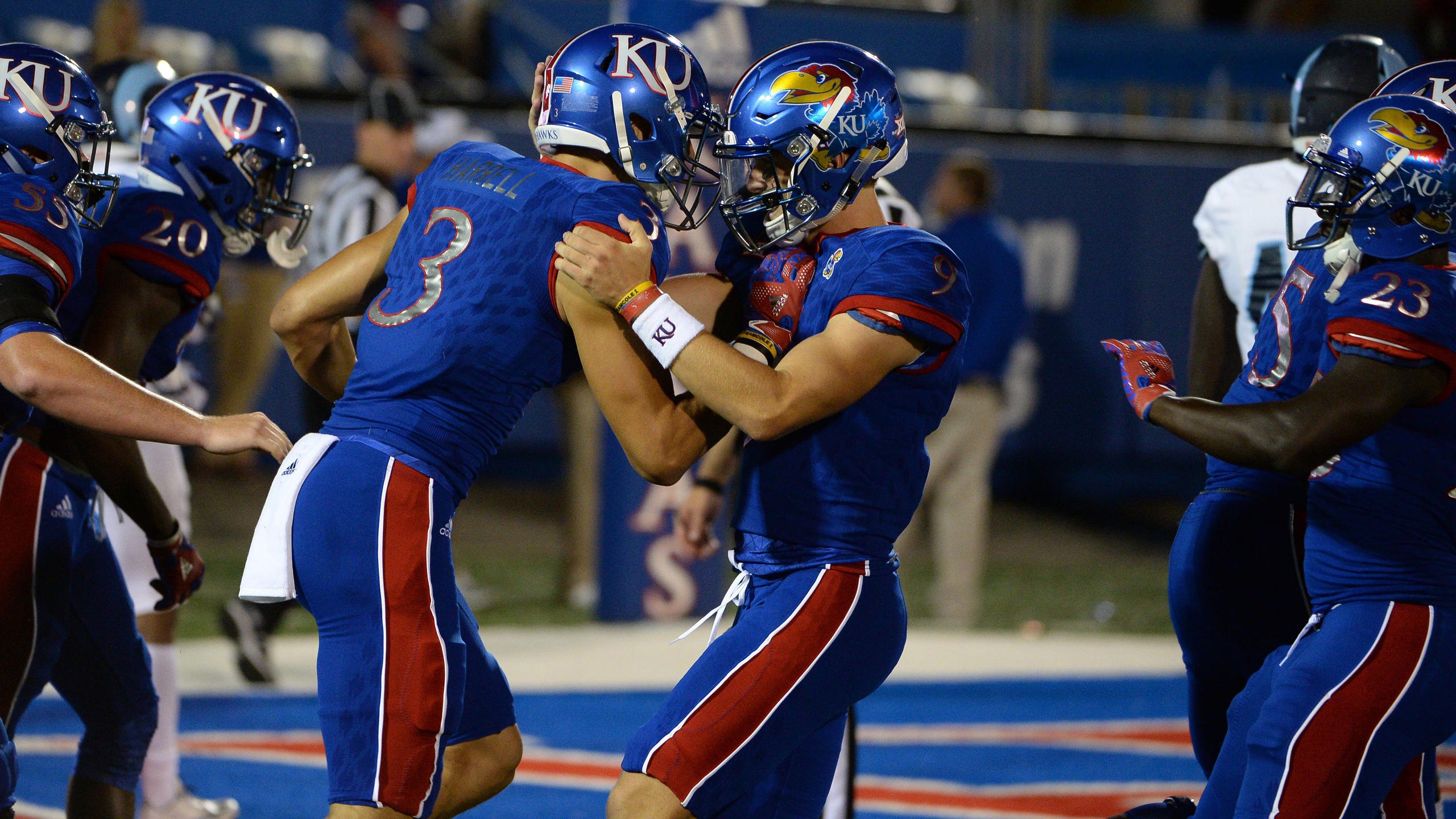 Jayhawks seek a win, finally, over ex-Huskers coach Solich
BY foxsports • September 9, 2016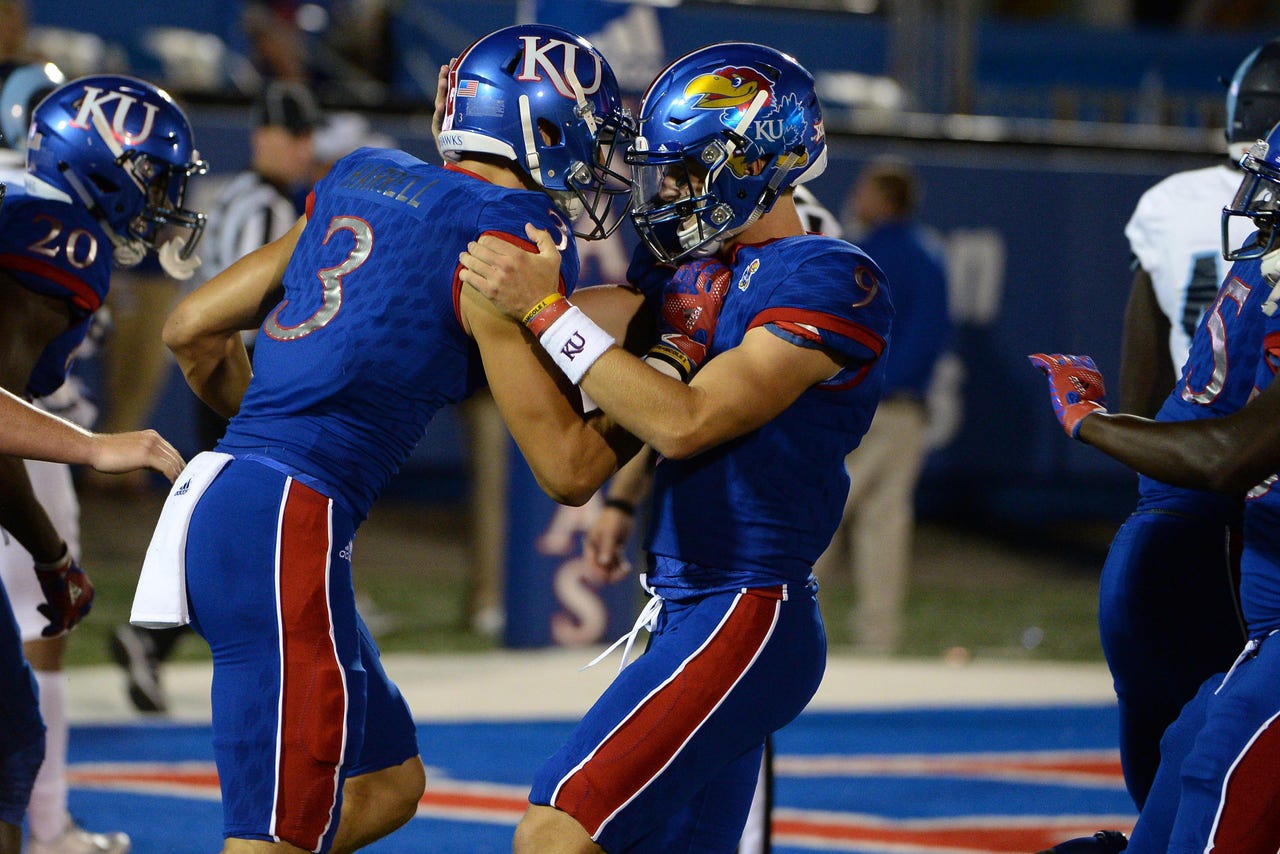 LAWRENCE, Kan. -- Frank Solich has only fond memories of leading teams against Kansas.
Now the longtime coach of Ohio, Solich spent six years running Nebraska's juggernaut in the 1990s and early 2000s. He never lost to the Jayhawks, spanking them by an average margin of 40-9.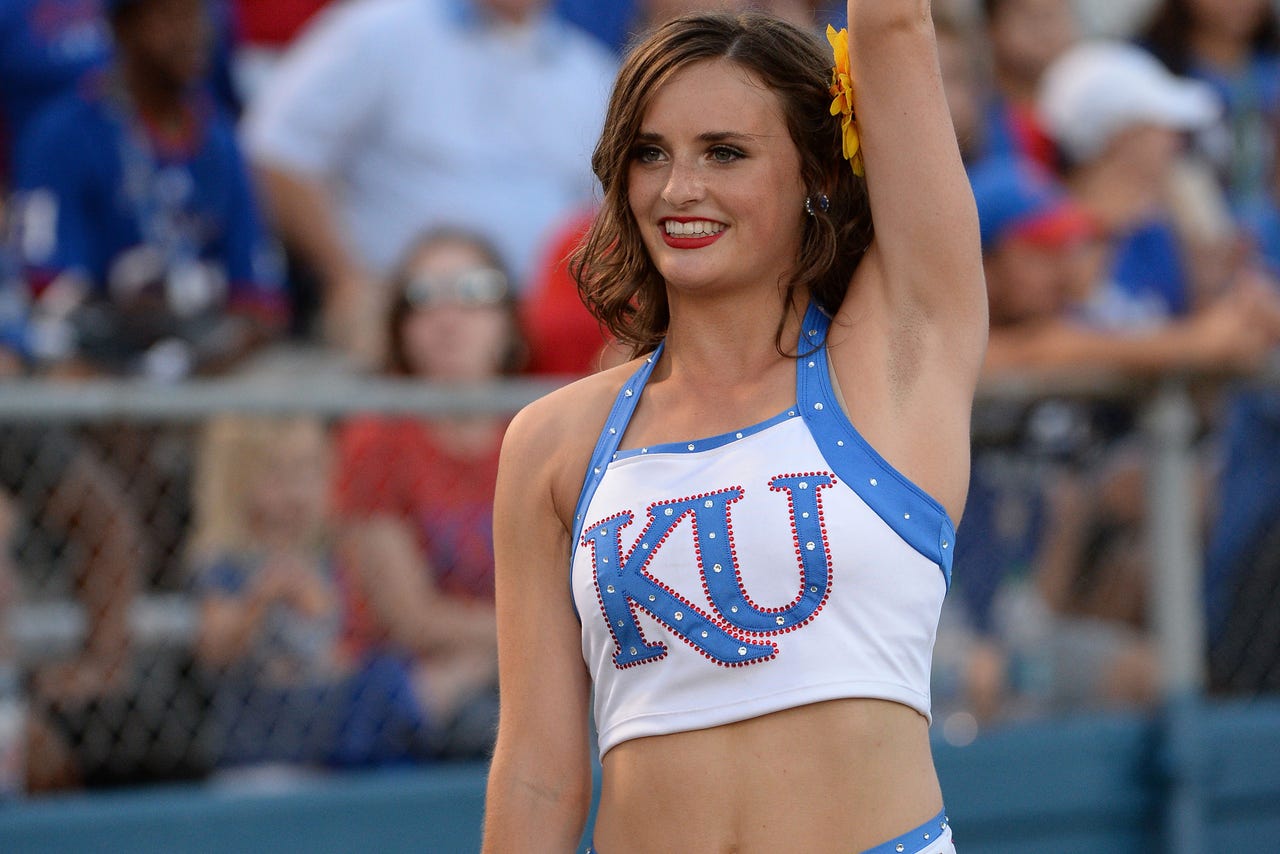 View from the sidelines: College football cheerleaders 2016.
Things may be a bit tighter when his Bobcats visit Memorial Stadium on Saturday.
Kansas is coming off a trouncing of Rhode Island, its first victory in more than a year, while Ohio is trying to bounce back from a gut-wrenching, triple-overtime loss to Texas State.
"I've been away for quite some time," said Solich, who was fired by Nebraska in 2003. "I've got a lot of respect for the Big 12 and, obviously, their ability to recruit within the Big 12, so Kansas will have very good athletes and we're going to have to make sure we rise up.
"We've stepped on the field against teams from power conferences and fared fairly well."
Indeed, the Bobcats have knocked off Pittsburgh and Penn State over the years.
The Jayhawks (1-0) were happy to beat anyone after losing 15 consecutive games, even if it was against an FCS also-ran in the Rams. But the 55-6 victory in their opener not only gave second-year coach David Beaty his first win, it gave the entire program a profound sense of optimism.
The Jayhawks believe one win can just as easily become two.
"Obviously, there is some momentum coming off of that. Lot more smiles walking in that building and a lot more hop in their step," Beaty said. "It's motivated them and is driving those guys -- they like the taste and so do we -- so we're going to keep working to try to earn another one."
As Solich prepares to head back to Kansas, here are five story lines to watch:
FRESHMEN FLOP: Not even Beaty expected the Jayhawks to play so many freshmen in Week 1, but he admitted a few more could have gotten on the field -- and may this Saturday.
"Their week of practice went downhill, so they didn't help us at all," Beaty said of those who rode the bench. "It was a great lesson for a bunch of guys that had opportunities to play, but they didn't get to because the week started getting a little bit tough for them. I think they learned some hard lessons."
JAYHAWKS IN: Defensive tackle D.J. Williams and linebacker Marcquis Roberts missed the opener for undisclosed reasons but are expected back against Ohio, while wide receiver Jeremiah Booker could get on the field after dealing with an ankle sprain.
"I know that he was crushed not getting on the field," Beaty said this week, "but he wasn't completely ready yet, and hopefully he'll be back and ready to go full-tilt."
BOBCATS OUT: Running back A.J. Oullette is expected to miss the game with a foot injury, though Solich did not provide details. The Bobcats wound up giving four running backs at least eight carries apiece in their loss to Texas State.
BIG OFFENSE IN WIN: The Jayhawks had 399 yards passing, including touchdown throws from three quarterbacks, and 171 yards rushing against the Rams. It was the kind of production that fans had hoped to see when Beaty installed his version of the "Air Raid" last season.
"We trust our coaching and we know that when we go out there, everything will fall into place," said quarterback Montell Cozart, who is expected to make his second straight start Saturday. "We just had to play the game and make routine plays."
BIG OFFENSE IN LOSS: Sure, the Bobcats had three overtimes to pad their stats, but they still piled up 630 yards of offense last week. That could be viewed as encouraging or worrying.
"It's a terrible feeling," Ohio quarterback Greg Windham said, "but I have faith in all of these guys that we'll come back hungrier next week and it's going to be a different story."
---
---