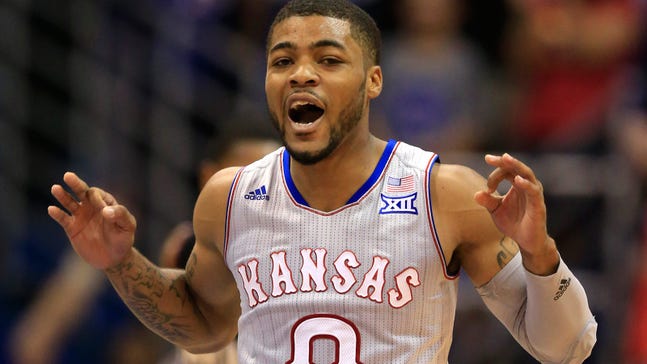 Jayhawks score sloppy 75-69 victory over Harvard
Published
Dec. 5, 2015 5:38 p.m. ET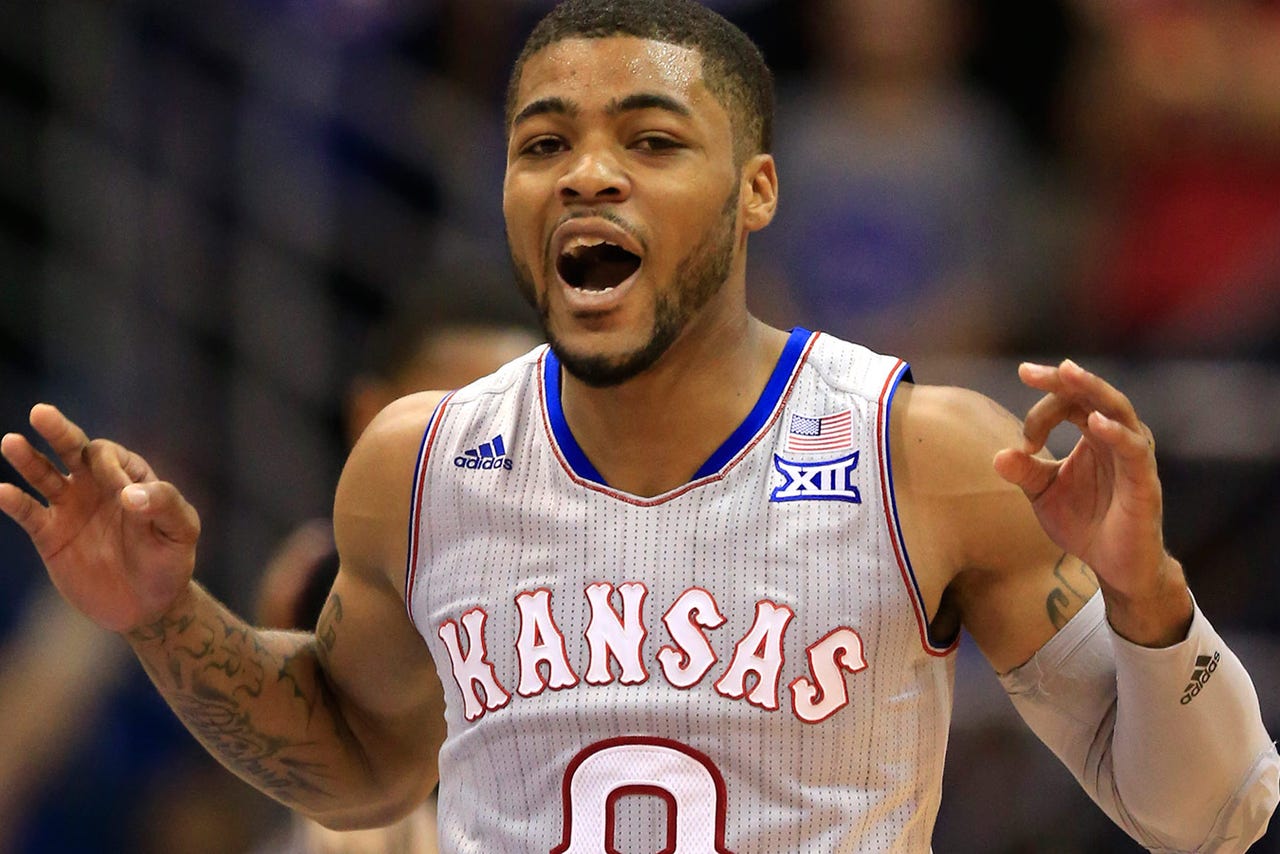 LAWRENCE, Kan. -- Landen Lucas led No. 4 Kansas' rebounding domination over Harvard on Saturday.
He grabbed four offensive rebounds and four defensive rebounds and six of the boards came in the second half of the Jayhawks' 75-69 victory.
Lucas started the second half in place of Jamari Traylor, who didn't pull down a single rebound in the first half. Lucas finished with five points, four in the second half.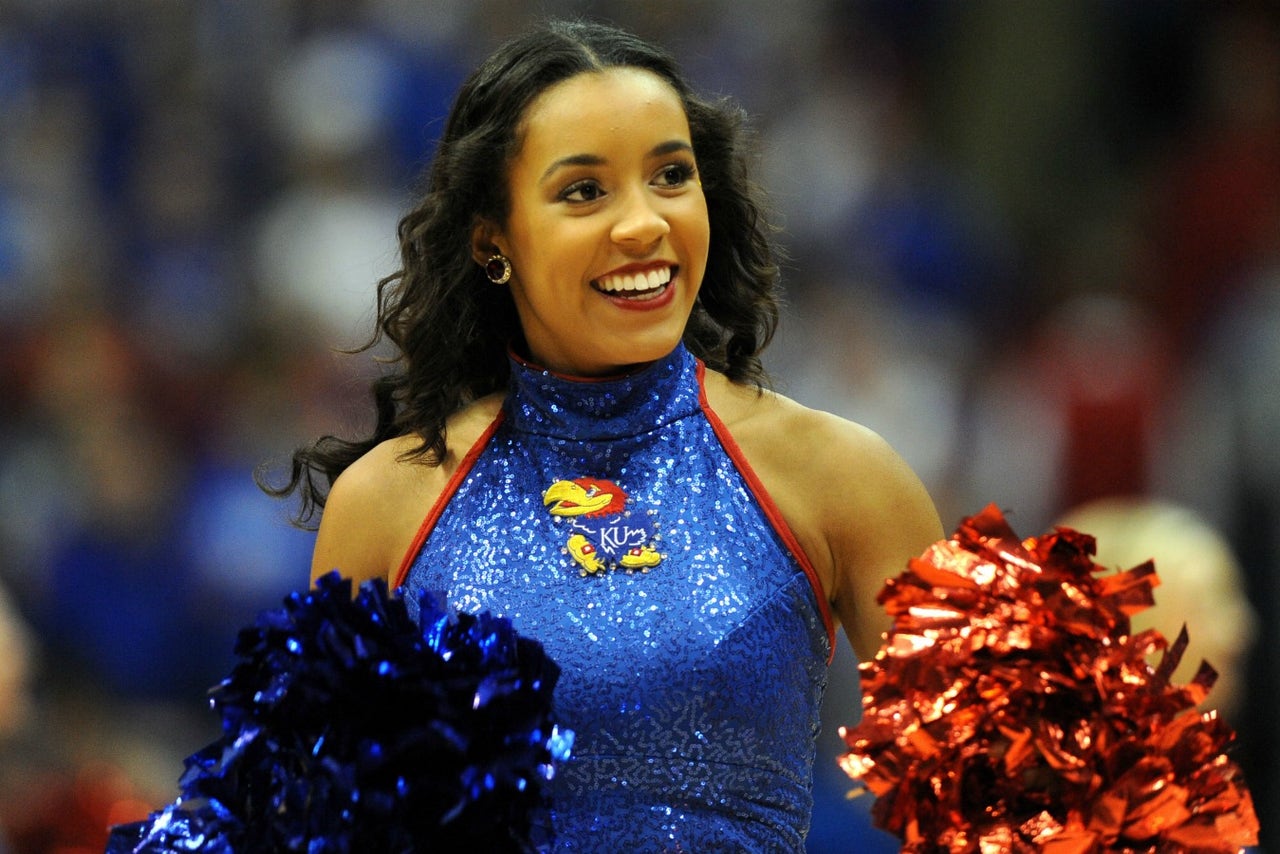 Lookin' good! Check out our gallery of Big 12 football cheerleaders.
"He's by far our best big," Kansas coach Bill Self said of Lucas. "He defended (Zena Edosomwan) great. And (he's) a terrific player. (Lucas) was by far the only big guy we had who could guard him one-on-one."
Frank Mason III scored 21 points and Perry Ellis and Devonte' Graham added 12 points for Kansas (6-1).
"We were disappointed in not really paying attention to details," Mason said. "Giving up open looks and easy baskets."
Some of those "details" were how Harvard scored 32 of its 69 points in the paint and had 11 offensive rebounds.
Freshman reserve Weisner Perez had 15 points, Tommy McCarthy added 11 and Edosomwan had 10 points and 11 rebounds for the Crimson (2-6) in their third straight loss.
"Our message for our kids for this game was concentration, composure, confidence and competitive," Harvard coach Tommy Amaker said. "If we could try to see if we could attack those c-words and we thought that we would feel good about ourselves."
Midway through the first half, freshman Cheick Diallo pulled up and hit a mid-range jumper to put Kansas up 15-12. That jumper started a 17-4 run for the Jayhawks. Kansas scored only four points in the final 6 minutes of the first half.
The Jayhawks came out of halftime scoring four points in less than 40 seconds, but fell flat offensively after that, going a full 2 minutes without scoring. In that time, Harvard cut Kansas' lead from 13 to nine, and subsequently got within four after Evan Cummins dunked.
The pairing of stagnant offensive play and ineffective defense from Kansas allowed Harvard to get within one with under 12 minutes to go.
"We had to be scrappy," Edosomwan said.
Kansas managed to get some cushion from two layups, one from Svi Mykhailiuk and the other from Lucas, but that five-point lead was short-lived.
On the ensuing possession, McCarthy released a 3-pointer as the shot clock expired, bringing Harvard back within one. Forty-five seconds later, it was a tie game.
"I've always had a knack for playing in the moment and playing my strengths," McCarthy said. "I never really back down from anyone. I'm pretty confident in myself and my abilities. When it was time to step up, I tried to just do my best."
And then Kansas surged.
Ellis completed a three-point play and hit a jumper two possessions later to put the Jayhawks back up by five points. Two 3-pointers later, the Jayhawks found themselves up by seven with 4 minutes remaining.
The Crimson cut into the lead once more with under 3 minutes to go, but it wasn't enough.
TIP-INS
Harvard: Edosomwan's double-double was his third of the season.
Kansas: The Jayhawks have never lost to an Ivy League school.
UP NEXT
Harvard visits Boston University on Tuesday.
Kansas hosts Holy Cross on Wednesday.
STAT LINES
Wayne Selden Jr. of the Jayhawks is shooting 62.9 percent (22 of 35) from behind the arc. That ranks him No. 7 nationally.
WELCOME HOME
Kansas basketball Hall of Famer Lynette Woodard was recognized during a timeout for being named the 2015 Naismith Contributor to Women's Basketball. Woodard played at Kansas from 1978 to 1981 and was the first woman to play for the Harlem Globetrotters.
---
---