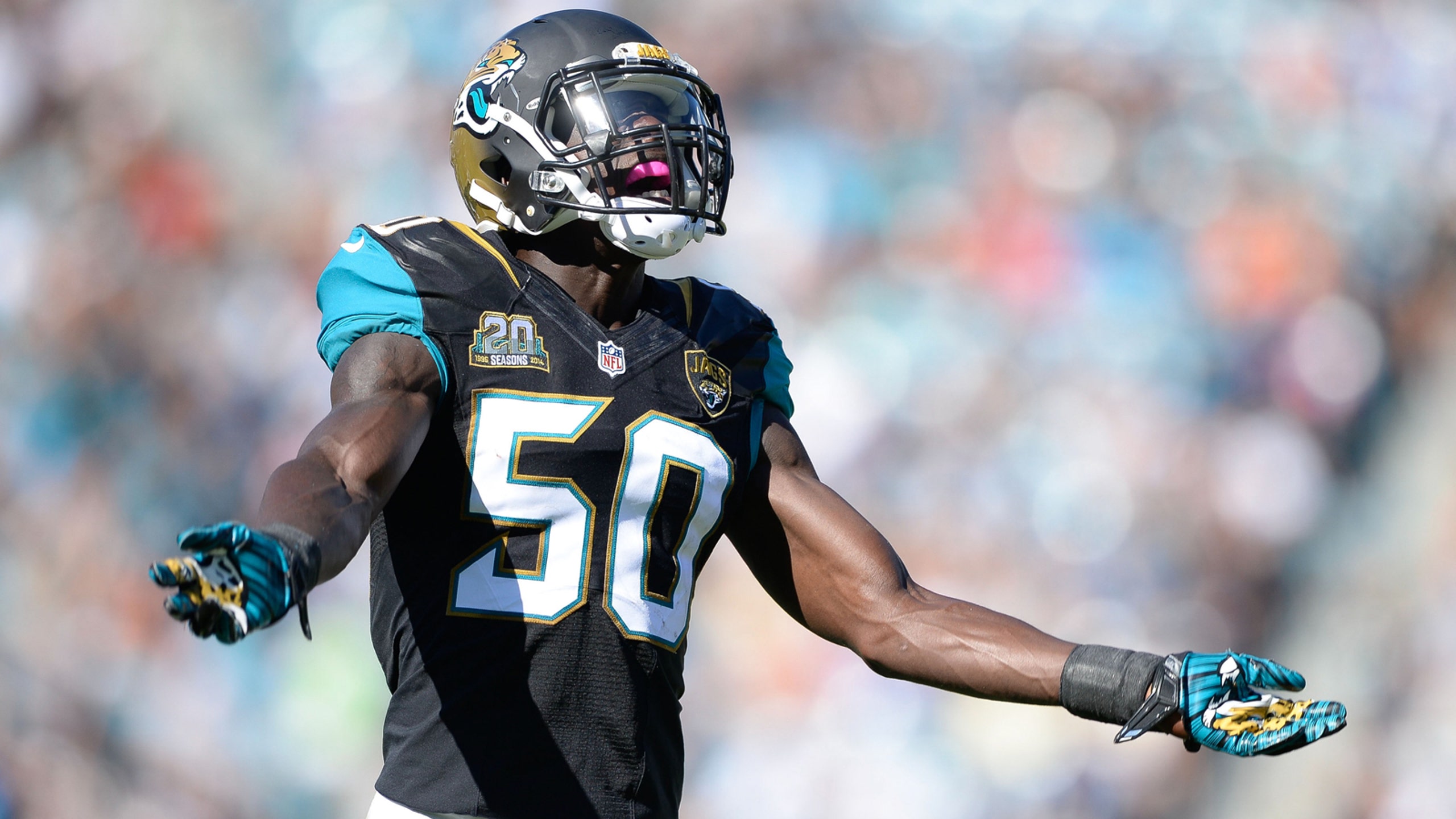 Jaguars look to shake off recent lumps on road against Bengals
BY foxsports • November 1, 2014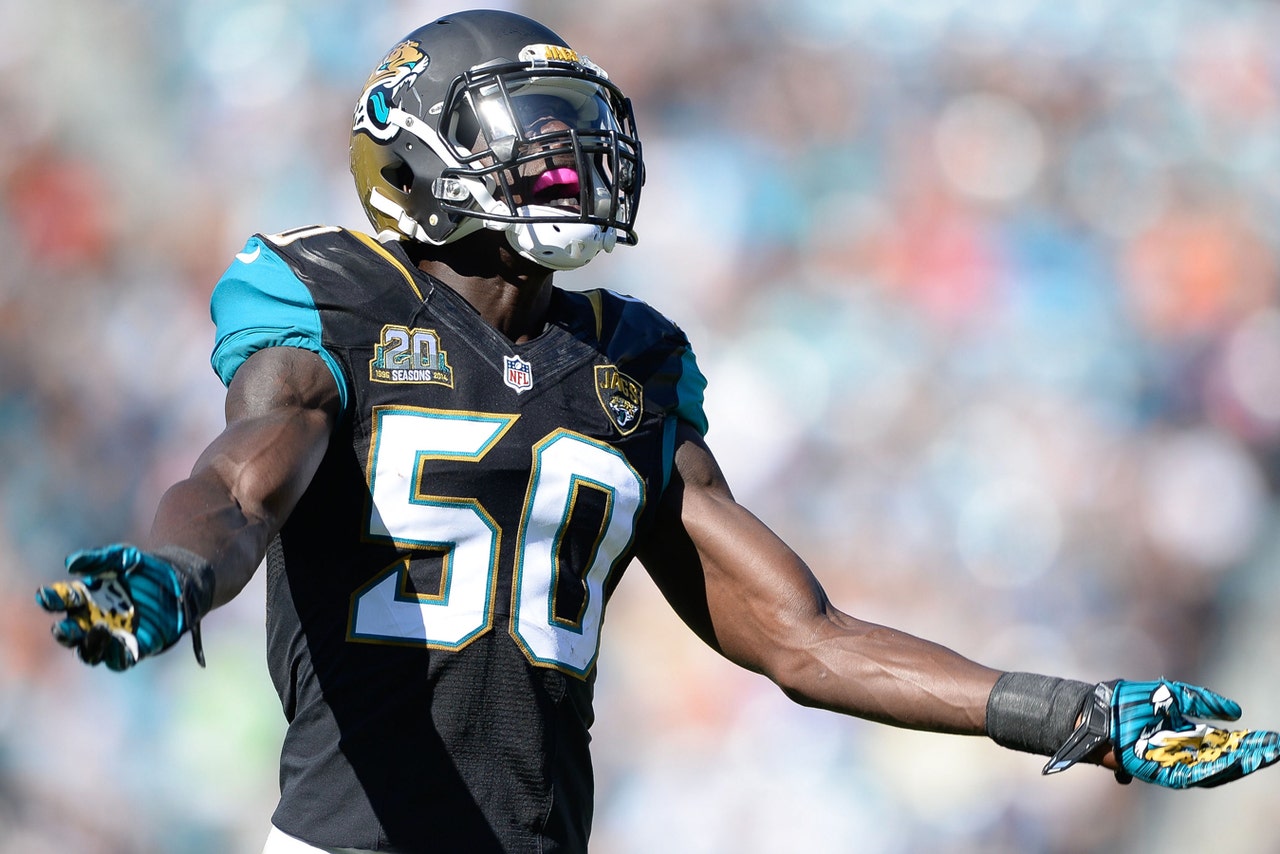 With a record of 1-7, the Jacksonville Jaguars are hardly the first NFL team to take their lumps with a rookie as their starting quarterback.
That's what makes Andy Dalton and the Cincinnati Bengals so remarkable.
Yes, the Bengals have still yet to win a playoff game since January 1991, almost three years before Jacksonville was granted an expansion franchise. But Dalton has led them to the postseason three times in as many years, and at 4-2-1, the Bengals sit atop the AFC North going into the Jaguars' first visit to Cincinnati since 2008.
Dalton threw 13 interceptions in 16 starts as a rookie in 2011. Blake Bortles has been picked off a league-high 12 times through 5 1/2 games after the Jaguars handed their offensive reins to him.
"I know the ups and downs of what goes on," Dalton said earlier this week when asked about Bortles' growing pains. "He's learning the game. He's getting used to how it's played, what defenses are going to be doing to him on different things. I know what he's going through."
While Bortles had two interceptions returned for touchdowns in the Jaguars' 27-13 loss to the Miami Dolphins, Dalton led the Bengals on a game-winning 80-yard drive against the Baltimore Ravens capped by his sneak from a yard out with 57 seconds remaining.
"He's really not changed a whole lot this season," Bengals left tackle Andrew Whitworth told FOX Sports Ohio. "I think he's played very well and continued to grow as a leader and grow as a person. My wife and I were talking about that yesterday as we talked about all of those things. I've been very impressed with how he's grown throughout this season just as a guy in the locker room and his desire to do what he can to find a way to do more as a leader and those kinds of things, which is kind of the next step for him."
The matchup with the Bengals begins a two-game road trip for the Jaguars, who will fly from Cincinnati to London and start preparing for their meeting with the Dallas Cowboys. They don't have another game in Jacksonville until Nov. 30 against the New York Giants.
MATCHUP TO WATCH
Jaguars RB Denard Robinson vs. Bengals defense against the run
There was an element of surprise to the 127-yard game Robinson turned in when the Jaguars defeated the Cleveland Browns. But the Dolphins had a better idea of what was coming and still couldn't stop the fifth-round pick in the 2013 draft from gaining 108 yards on 18 carries.
Robinson had 11 rushes in the first half of a game where the Jaguars never led. An equal or greater workload by him should be expected, considering the Bengals rank 30th in total defense and 29th against the run. The Jaguars ran the ball 30 times against the Dolphins and 35 times against the Browns after not having a game of at least 30 rushing attempts through their first six weeks.
"It's exciting," left guard Zane Beadles said. "Now we've done it two weeks in a row, and you get a little confidence about you and a little swagger. That's a good thing. But it's a whole 'nother week this week, and we've got to go out and do it again."
The Jaguars played most of the game against the Dolphins with a line featuring three rookies -- tackle Josh Wells, guard Brandon Linder and center Luke Bowanko.
The last time they had a back go over the 100-yard mark in three consecutive games was Maurice Jones-Drew to end the 2011 season. The franchise record for 100-yard games in a row is nine by Fred Taylor in 2000.
TRENDING UP
Jaguars: Wide receiver Allen Robinson has at least four catches in each of their last six games, including one against the Dolphins that covered 48 yards and resulted in their only touchdown. Robinson's 39 receptions are the most by a rookie in franchise history through the first eight games of a season. Three more would move him past Pete Mitchell into sixth place on their all-time list for receptions by a rookie. The record is 64, set two years ago by Justin Blackmon.
Bengals: Mike Nugent kicked field goals of 32 and 33 yards against the Ravens. Those were his first two attempts since he caught all sorts of grief for missing a 36-yarder at the end of overtime against the Carolina Panthers in a game that ended in a 37-37 tie.
TRENDING DOWN
Jaguars: The 50-yard completion from Miami's Ryan Tannehill to Mike Wallace in the third quarter was the sixth passing play of 40 or more yards surrendered by the defense this season and second in as many weeks. The good news is the Jaguars haven't given up a score of that length since San Diego's Eddie Royal had touchdown catches of 47 and 43 yards in Week 4.
Bengals: Rookie Jeremy Hill, a second-round pick out of LSU, has a total of only 73 yards on 24 carries over the last four games. With Giovani Bernard (446 yards, 5 touchdowns) listed as out, the Bengals are going to need more than three yards a pop from Hill to keep the Jaguars' pass rush from teeing off on Dalton.
INJURY REPORT
Jaguars: CB Will Blackmon (finger) and DE Andre Branch (groin) are out. LB Dekoda Watson (hamstring) is questionable. T Luke Joeckel (concussion), CB Dwayne Gratz (elbow/groin), WR Allen Hurns (ankle) and WR Cecil Shorts III (groin) are probable.
Bengals: LB Vontaze Burfict (knee) and RB Giovani Bernard (hip/clavicle) are out. CB Darqueze Dennard (hamstring), LB Rey Maualuga (hamstring) and G Kevin Zeitler (calf) are doubtful. WR A.J. Green (toe) is questionable. T Andre Smith (knee), CB Terence Newman (back), DT Domata Peko (toe), DE Carlos Dunlap (illness), G/C Mike Pollak (knee), DT Brandon Thompson (knee) and LB Jayson DiManche (shoulder) are probable.
DID YOU KNOW?
The franchise record for most interceptions returned for touchdowns against the Jaguars is five in 2012. Their only return for a score since 2008 came last season by Paul Posluszny, the middle linebacker who's now on injured reserve.
QUOTEBOARD
"You can put the offense on me because I need to find ways to make plays and get in the end zone. There's no reason we should be down there four times in their territory and not get points." -- Jaguars wide receiver Cecil Shorts III, on the failure of the offense to score touchdowns in the first half despite outgaining the Dolphins 219-56 over the first two quarters. Shorts has 23 receptions but is averaging only 9.4 yards per catch and has one touchdown, with that coming in the final minute of a 44-17 loss to Indianapolis.
"I might have used that stat once, but you try to avoid using it. You don't want to use that as a crutch, you don't want to use it as 'it's OK,' right? I don't ever want that to be the case. It's like 'You heard that Tiki Barber fumbled a lot?' I don't want to say to a back that fumbles a lot; 'Tiki Barber fumbled a lot too but then he went to the Pro Bowl.' So I don't want to use those as crutches. " -- Jaguars offensive coordinator Jedd Fisch, on whether the statistic that Peyton Manning threw 28 interceptions as a rookie is making him take a more patient approach with quarterback Blake Bortles. Fisch went on to add his goal is to see Bortles throw no more than six interceptions over the final eight games of this season.
"I talk about how good our defensive line is. And they go out and prove it every Sunday. They make it really easy for us to go out and do our jobs." -- Jaguars middle linebacker J.T. Thomas, who was in on a total of six tackles in his first start since Paul Posluszny's season-ending pectoral injury. The Jaguars have 25 sacks through eight games, led by ends Chris Clemons and Ryan Davis with four each.
"I haven't seen any signs of it being a distraction. I think maybe initially as a coach, you're aware of it. You don't want to be naive when you say there is no distraction, so you're on the lookout for it. But I haven't seen any signs of it." -- Jaguars coach Gus Bradley, on the upcoming trip to London. The Jaguars were drubbed 42-10 by the San Francisco 49ers last October in a game where they trailed 28-0 halfway through the second quarter.
LOOKING AHEAD
The Jaguars face Dallas in London. It's the second of four home games they've committed to playing there.
You can follow Ken Hornack on Twitter @HornackFSFla or email him at khornack32176@gmail.com.
---
---