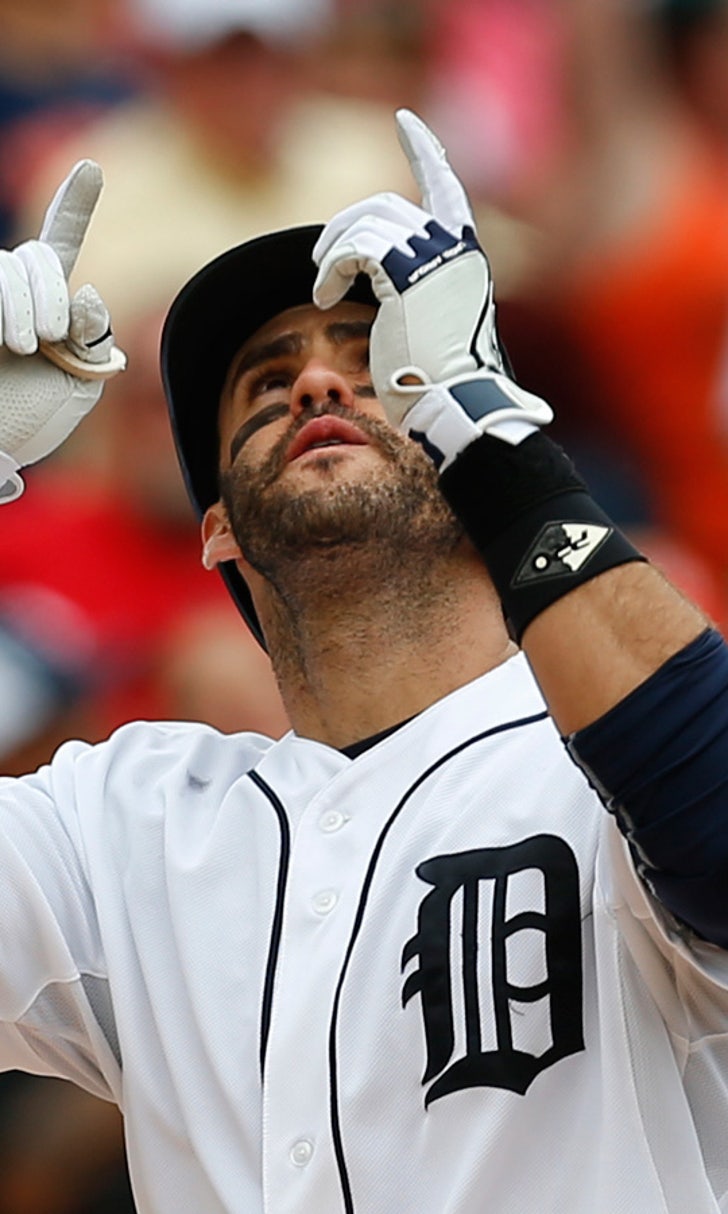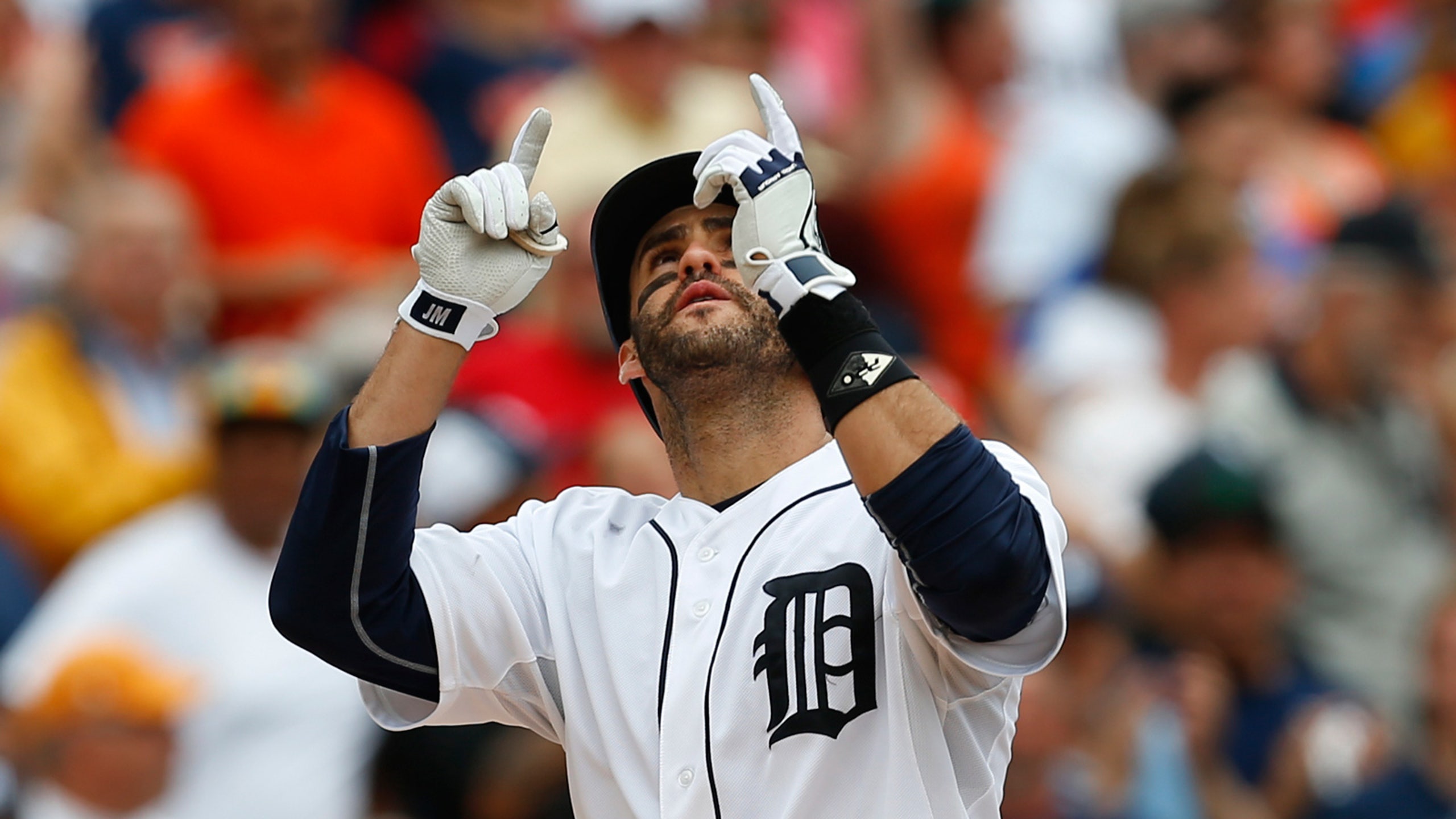 J.D. Martinez helps Tigers beat White Sox 5-4
BY foxsports • June 26, 2015
DETROIT -- J.D. Martinez is in a groove right now and the Tigers would love it if he stayed there.
Martinez hit his team-leading 19th home run of the season in the eighth inning to give the Tigers a 5-4 victory over the Chicago White Sox Friday night.
In his last 16 games, Martinez has 10 home runs and 23 RBI.
"Honestly, it just feels like I'm getting maybe one hit a game but it just happens to be a home run," Martinez said. "So it's kind of one of those things right now where I can't explain it."
The Tigers will gladly take that kind of production from Martinez, who also has reached base in 19 straight games.
Martinez had a hot streak last season in which he had six home runs and 15 RBI in nine games from June 16-25, but this has gone on longer.
It's been quite the turnaround from the nadir of May 8, when he was batting just .216 with six home runs and 15 RBI in his first 29 games.
"When that stretch happened, I got into a bad habit that I wasn't even aware of," Martinez said. "At the time, I wasn't even loading my hands during that stretch. My hands were very still, that was causing me to be jumpy. Then once I kind of noticed it, I began to start loading my hands again, I started hitting the ball again."
Now Martinez is batting .274 with 19 home runs and 46 RBI.
"He's put very consistent swings on the ball in the last few weeks," Tigers manager Brad Ausmus said. "He went through a stretch early in the season, I think it was in May, where he really scuffled for about 40 at-bats and now we're seeing the complete opposite."
Martinez also hit a ball that traveled to deep center field for a 415-foot out in the second inning.
"That's Comerica. Welcome to Comerica," Martinez said. "It's one of those things. You got a give and take with this ballpark."
Rajai Davis, who hit the home run that tied the game at 4 in the seventh inning, said it's fun watching Martinez do his thing.
"Oh man, he got hot and he's still hot," Davis said. "I remember he had a stretch like this last year, real hot when he got up (from Triple-A Toledo), might've been around the same time. He just gets into that groove and he just keeps going. That's fun to watch, watch that ball just keep scream off his bat."
Martinez said he's not like hitting savant Miguel Cabrera, who gave Martinez a new nickname, #JDbomMartinez, on Twitter after the game.
"Paul Konerko said that he doesn't have a natural swing, he's got a trained swing," Martinez said. "That's kind of how I look at myself. I have to train my swing to do exactly what I want it to do, whereas guys like Miggy just have been doing it naturally."
While Martinez does stay on top of his swing, he's not trying to think too much when he's at the plate.
"That's all I really try to do every time I go up there, I just try to hit it hard up the middle," Martinez said. "There are times I do it, times I don't, times I swing through it. It is what it is. The last couple games, the ones I've been hitting have just been going."
Now all the Tigers need is for Martinez to keep going at this rate.
---
---