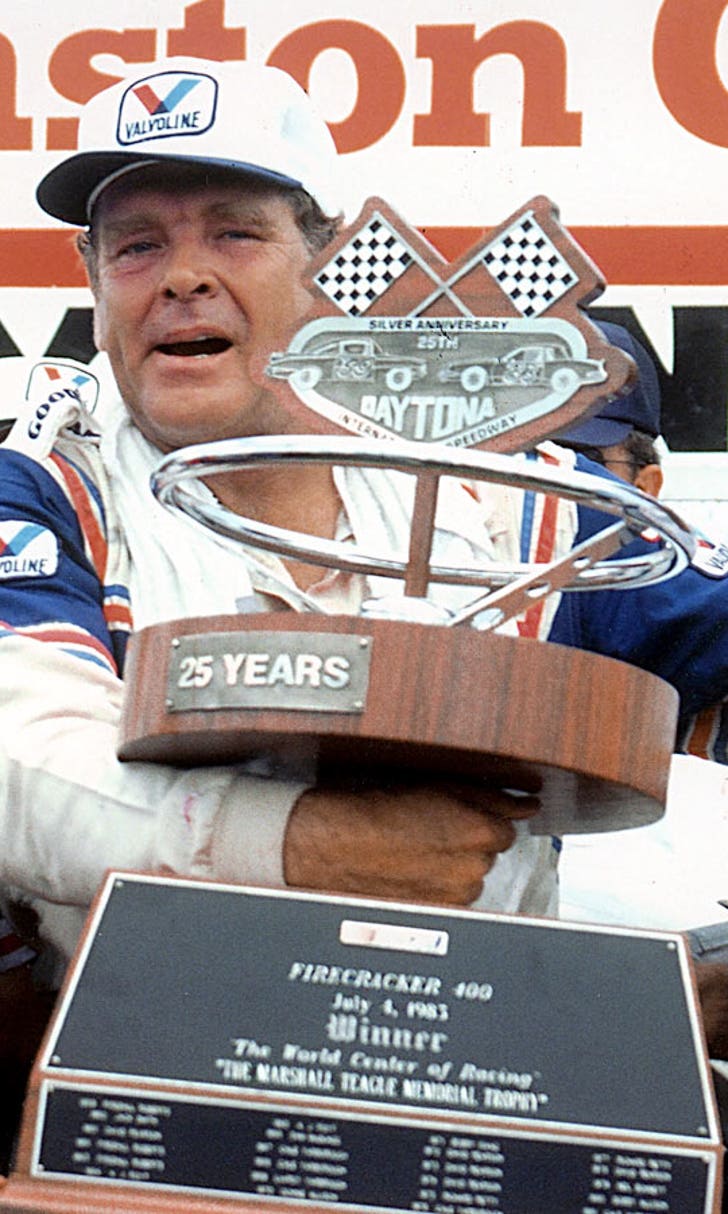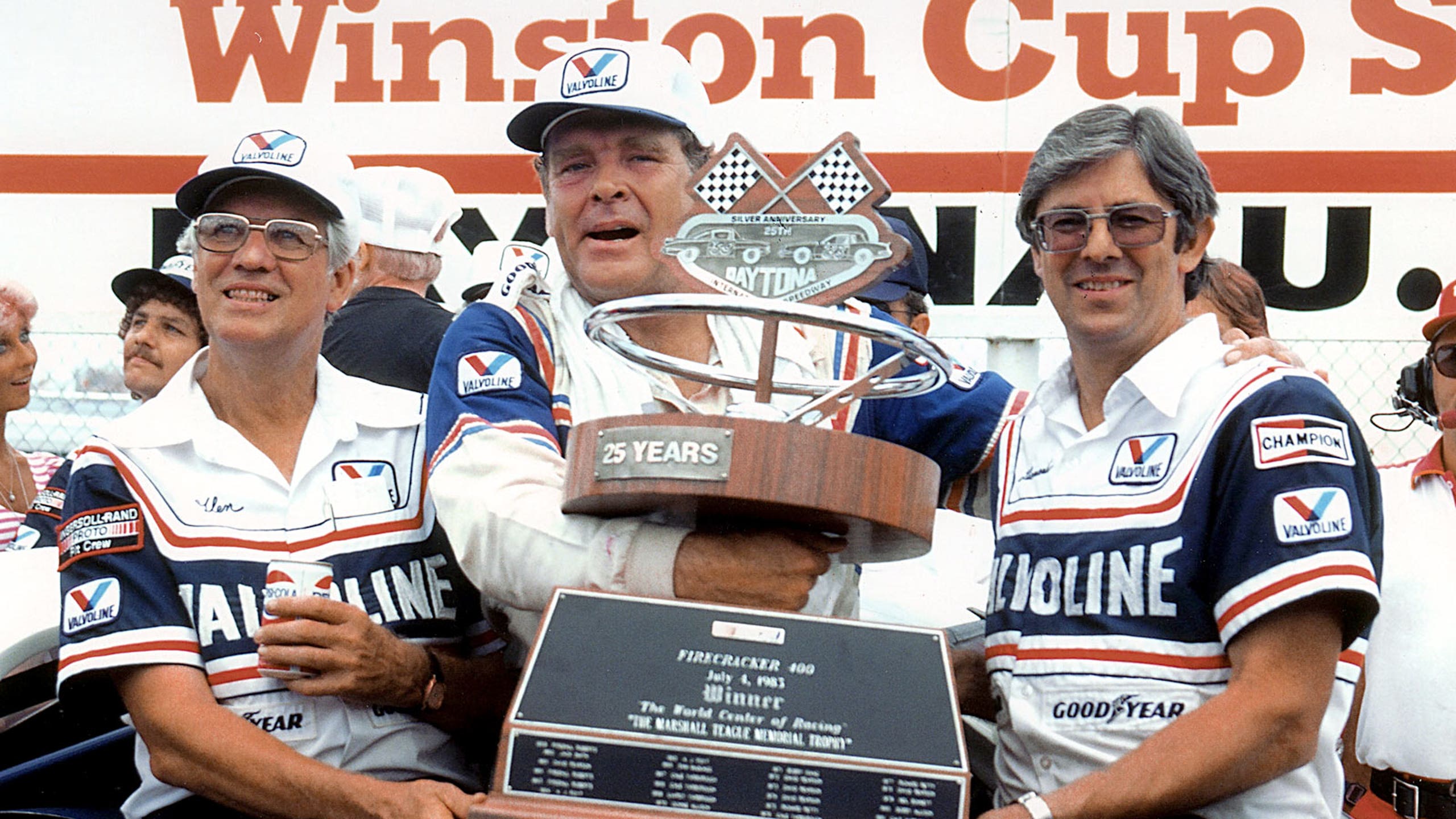 It's official! Wood Brothers Racing recognized for longevity by Guinness World Records
BY foxsports • February 1, 2015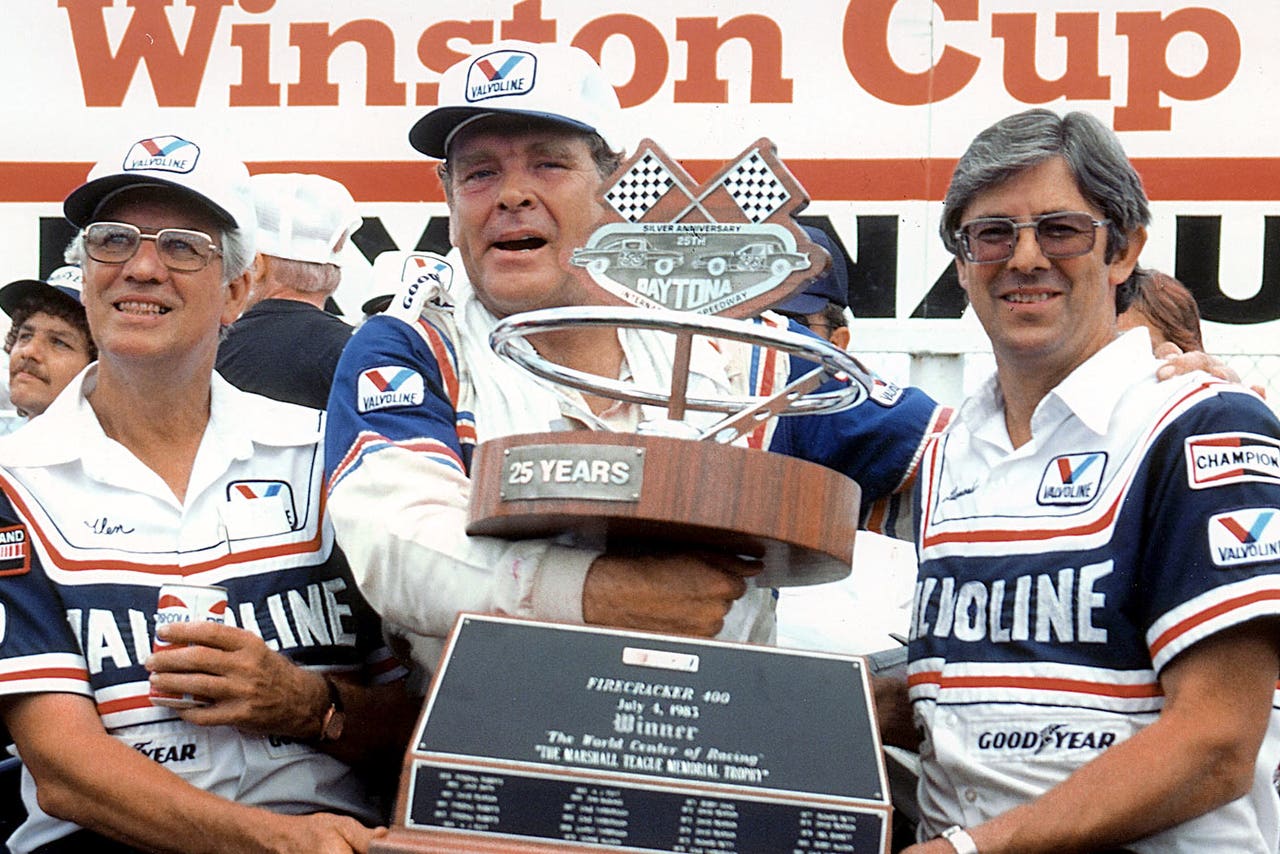 There is no doubt the Wood Brothers have built one of the most iconic and longstanding teams in the history of NASCAR.
Founded in 1950, Wood Brothers Racing set the bar when it came to NASCAR, employing some of the greatest drivers in the history of the sport, while winning some of the biggest races and creating innovations along the way.
However, their legacy just became official as Guinness World Records officially recognized Wood Brothers Racing as the "longest active NASCAR racing team as of the 2014 season."
Over 64 seasons Wood Brothers Racing has amassed 1,422 Sprint Cup Series starts with 98 wins, 337 top fives, 522 top 10s, and five Daytona 500 victories. The team has also had some of the best drivers in NASCAR history, including Hall of Famers Junior Johnson, Joe Weatherly, David Pearson, Cale Yarborough, Dale Jarrett and Bill Elliott.
Both Glen and Leonard Wood are also in the NASCAR Hall of Fame, with Glen being inducted in 2012 and Leonard in 2013.
The immense history is not lost on the team's latest driver, 21-year-old Ryan Blaney.
"You're not a fan or a racer in NASCAR if you don't know who the Wood Brothers are," said Blaney. "They've been around for 65 years, and that's amazing. Some of my favorite drivers drove for them; Yarborough, Bill Elliott, Tiny Lund. Everyone that has driven that car has been iconic in NASCAR. No matter who it is, if you look at it, they've driven for the Woods at some point in their career."
"It's really special for me. Any time you can join such an iconic team is amazing."
VIDEO: Trevor Bayne wins the 2011 Daytona 500 while driving for Wood Brothers Racing
---
---