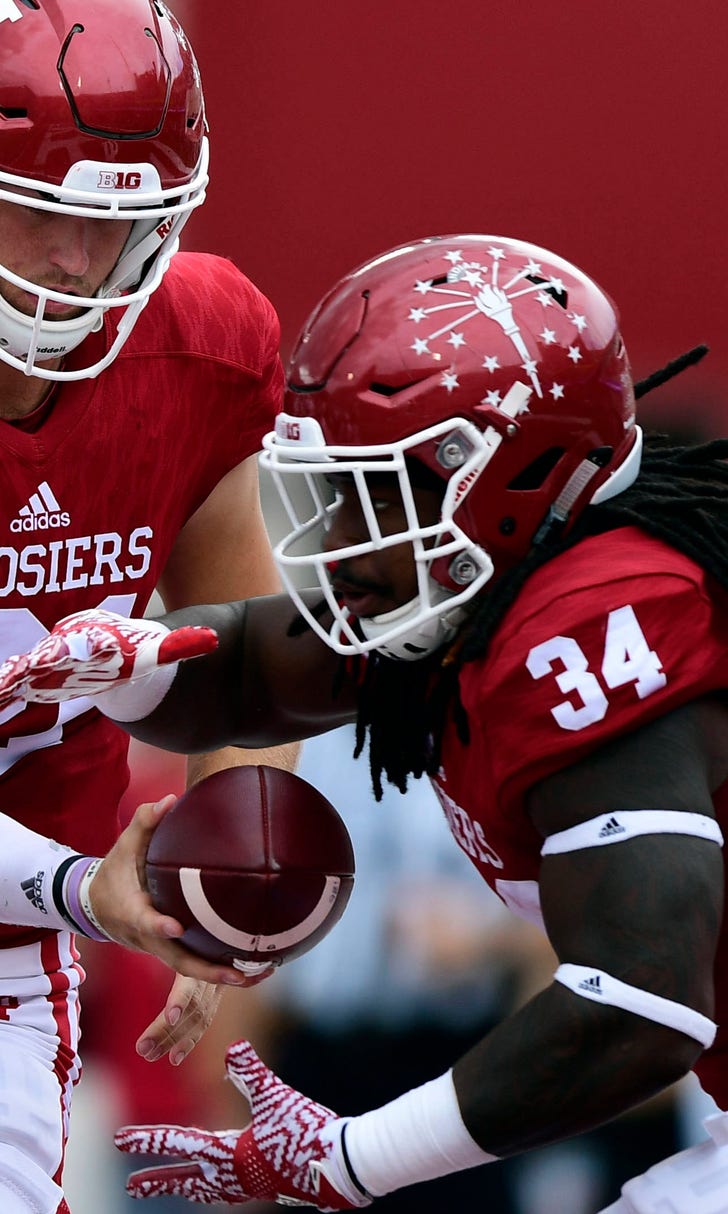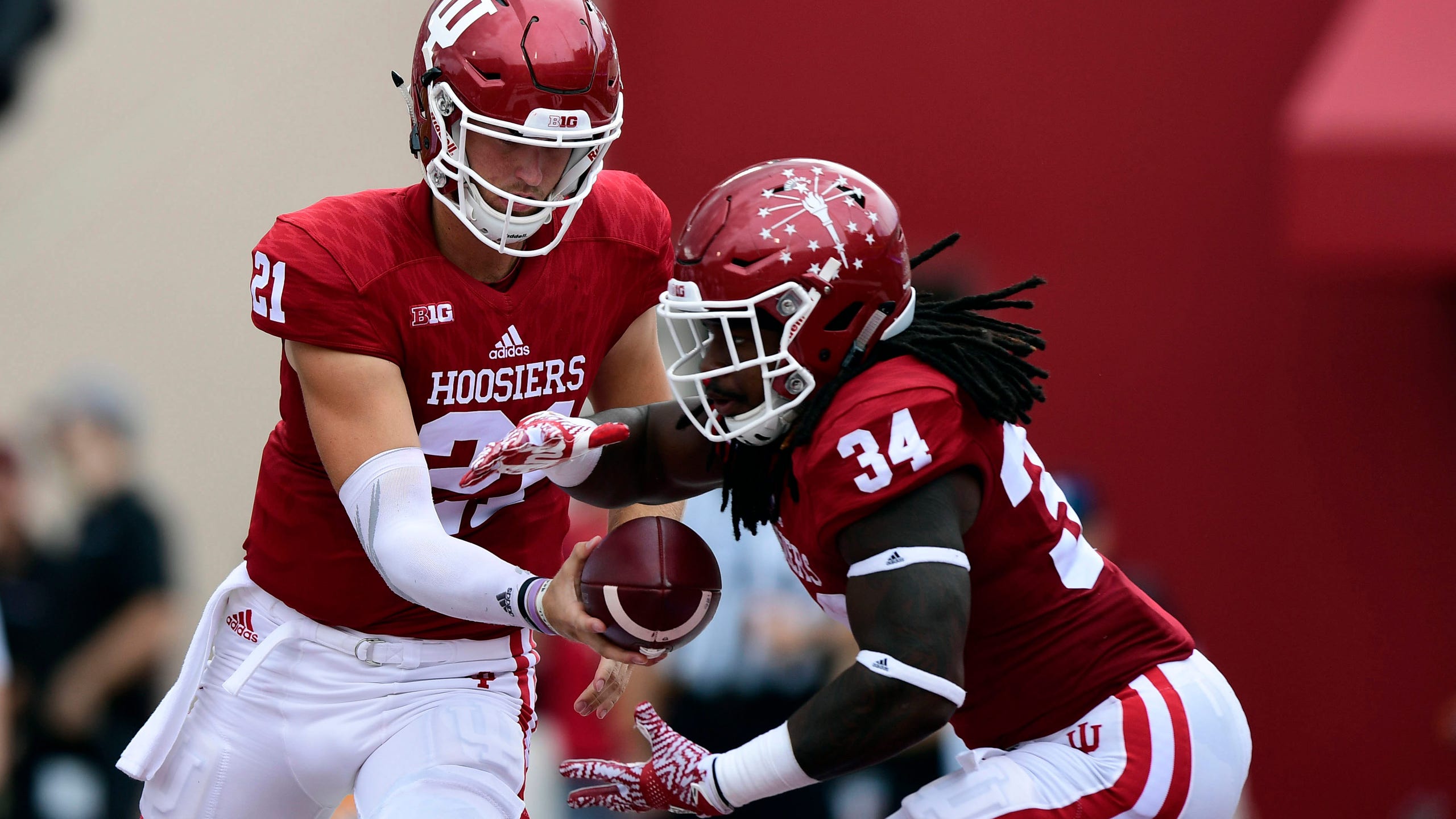 Indiana's Lagow needs bounce-back game against Michigan State
BY foxsports • September 27, 2016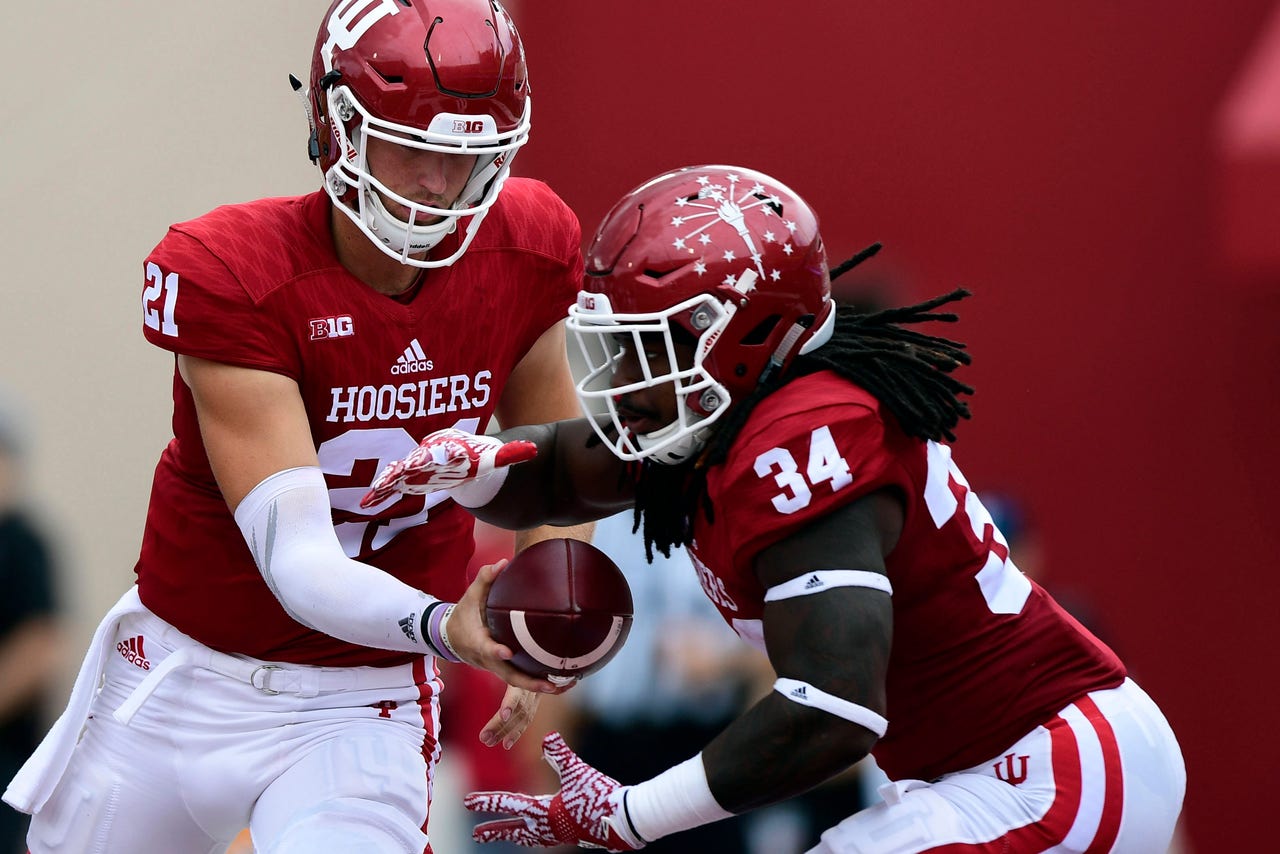 Although starting quarterback Tyler O'Connor was yanked after throwing three interceptions in a 30-6 home loss at Wisconsin last week, Michigan State coach Mark Dantonio denies the Spartans have a quarterback controversy as Big Ten play continues at Indiana on Saturday night.
O'Connor, who led the 17th-ranked Spartans to what at the time looked like an impressive road win at Notre Dame a week earlier, was pulled late in the loss to the Badgers in favor of redshirt freshman Brian Lewerke who completed two of four passes for 26 yards but also had an interception negated by a pass interference call.
It was the first time Michigan State failed to score a touchdown in a Big Ten game since 2010, but Dantonio wasn't putting all the blame on his quarterback.
"Football is a simple game in some respects but in other respects it becomes a complicated game and it's all tied together much like any puzzle," Dantonio said. "So the quarterback gets pressured, things start to happen in a negative way. Receivers are locked up, they can't get off press coverage and there is nobody to throw to then pressure starts to come even more because you can't hold the ball forever back there. And there are also times you got to find the open guy.
"So it's an accumulation of things and obviously we made some trips to the red zone and didn't score points. Gotta score touchdowns to win football games. But with all that being said the quarterback is gonna get more criticism and more praise probably than he deserves, on both ends of the stick. But that's the nature of college football and football in general and you have to be able to accept that in a position of leadership, including the head coach."
O'Connor was the first to take the blame following the loss, and to this point, there doesn't appear to be any plans to make a change at that position despite O'Connor's five interceptions through the first three games. But Dantonio did leave the door open for changes down the road.
"He needs to get better and he'll have his opportunities as the season moves forward," Dantonio said of Lewerke. "At this point in time there is no quarterback controversy. Now there may become one at some point. It's about production"
Michigan State (2-1, 0-1 Big Ten) will get a chance to work through it when it travels to Indiana (2-1, 0-0), which has some quarterback issues of its own, in the nighttime game in Bloomington on Saturday.
The Hoosiers come in off a 33-28 loss to Wake Forest that could have easily been a win, but quarterback Richard Lagow tossed five interceptions, one of which was returned for a touchdown. Indiana coach Kevin Wilson said only one of them was truly Lagow's fault, but no matter how you parse it, five interceptions is five interceptions.
Lagow also threw for 496 yards and three touchdowns, with two receivers going over 100 yards. However, the interceptions outweighed everything. To his credit, Lagow was watching video with wide receiver Mitchell Paige shortly after the loss, trying to figure things out.
"I like the way he's playing," Wilson said of Lagow, a highly touted junior college transfer. "Guys behind him got to play better. I didn't think he mismanaged anything. He had one really forced pick where maybe he should have checked down, but he's a product of our group and our group let him down."
One plus for Lagow and the Hoosiers is that Michigan State could be without two starting linebackers for the contest. Middle linebacker and senior captain Riley Bullough missed the Wisconsin game with a shoulder injury and is listed day-to-day while linebacker Jon Reschke is expected to be sidelined about a month after injuring his ankle late against the Badgers. Reschke has 13 tackles, an interception and a forced fumble this season.
---
---