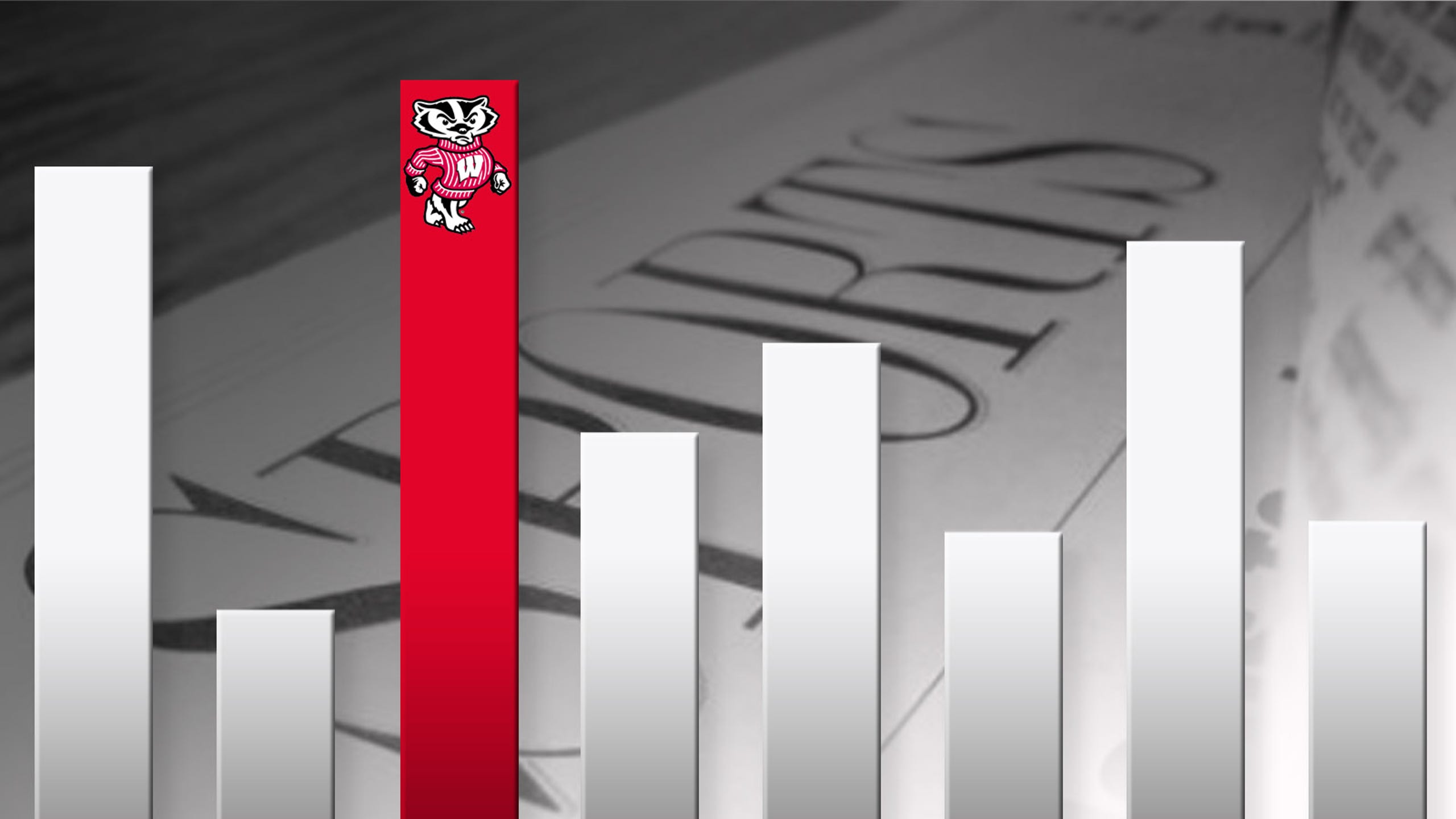 How they voted: Badgers in the 2015 AP football poll (Week 12)
BY Dave Heller • November 17, 2015
Wisconsin didn't play last weekend but thanks to others losing around it, the Badgers moved up from No. 23 to No. 21 in the Associated Press top 25 poll.
UW gained 155 votes from the previous week. But do you know who gained more votes? Northwestern, which barely beat Purdue, 21-14.
The Badgers had 6 more votes than the Wildcats in Week 11, but this week Northwestern has 59 more votes. Good thing these two teams meet Saturday; the loser certainly won't be ranked next week.
Turning back to Wisconsin, the biggest jump this week on the ballots was going from unranked to No. 20 by Laura Keeley of the News and Observer. FOX Sports' Joel Klatt moved UW up five spots, from 25 as 20, as well. In fact, most voters moved the Badgers up on their ballot. A couple kept UW in the same spot and, yes, a couple even moved Wisconsin down, including the Honolulu Star-Advertiser's Dave Reardon, who had the Badgers at No. 21 after placing them at No. 18 in Week 11.
Last week, 11 voters didn't put Wisconsin on their top-25 ballots. This week there are only two holdovers.
Here's the complete list of how the AP voters put Wisconsin on their ballot as well as a look at the previous two weeks.
Follow Dave Heller on Twitter
---
---