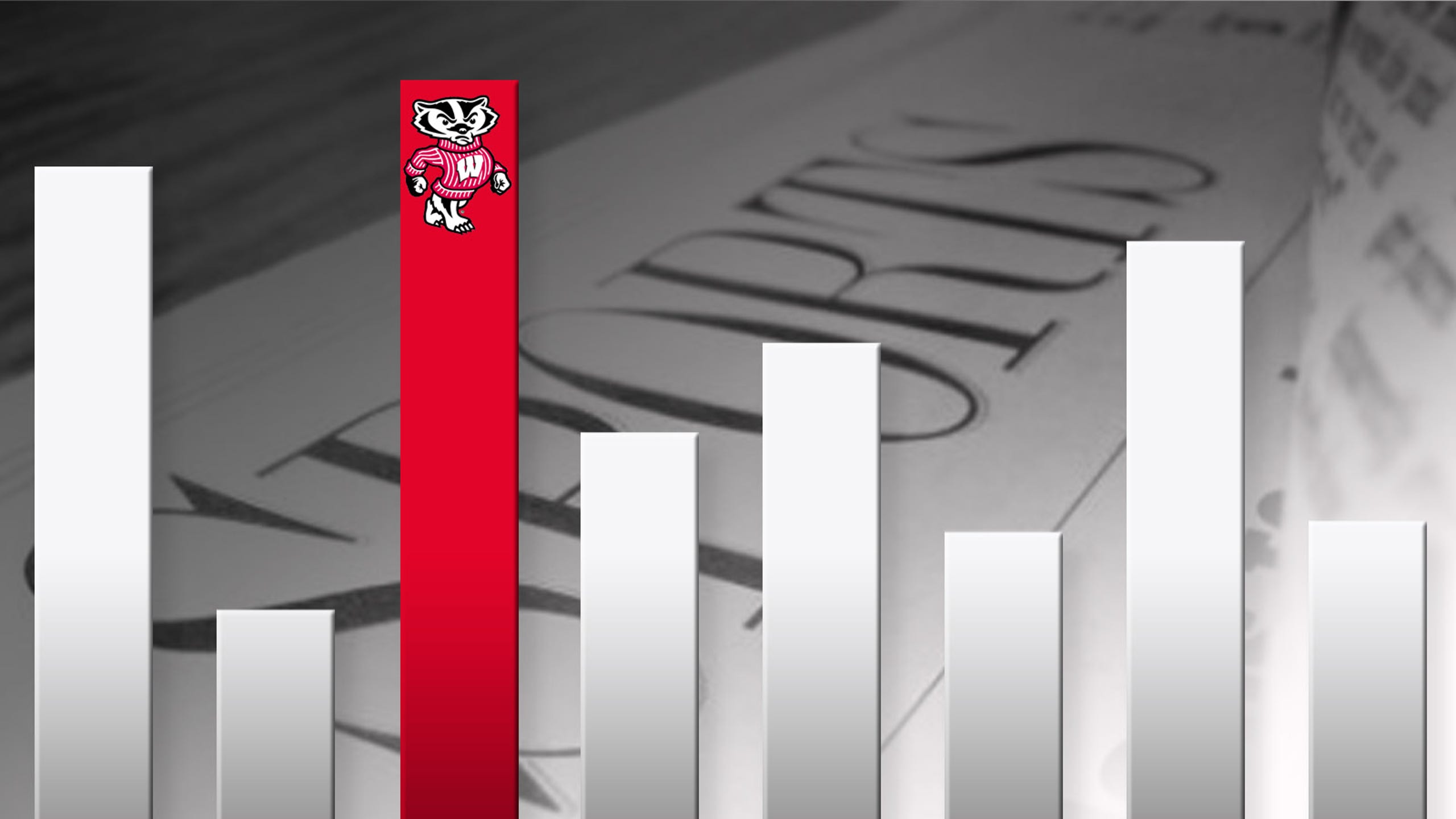 How they voted: Badgers in 2016 AP football poll (Week 7)
BY foxsports • October 11, 2016
Having your team on a bye week can be awfully boring. Nothing to anticipate during the week and no game to watch Saturday (sure, you can watch another game, but it isn't just the same thing).
On a similar vein, wondering how your team might move in the latest Associated Press top-25 poll doesn't have much allure either. With no game, it is basically up to other teams winning or losing to determine the positioning in the newest poll.
In the case of Wisconsin, even without playing a game the Badgers were able to move up three spots -- from No. 11 to 8 -- in the AP top 25 as a few teams above them in the rankings all lost.
Thus, every voter in this week's AP poll moved Wisconsin up on their ballot, hence the three-spot climb.
Well, every voter except three.
Marq Burnett kept Wisconsin positioned at No. 13. The only non-unbeaten teams Burnett has in front of UW are Louisville (6), Tennessee (10) and Houston (12).
Kirk Bohls dropped the Badgers one spot, from 15 to 16. He has several one-loss teams in front of Wisconsin: Louisvlle (7), Tennessee (9), Miami (12), Navy (13),  Houston (14) and Virginia Tech (15). He also has 4-2 FSU at No. 11, but the Seminoles are coming off a road win over Miami (we discussed 3-2 Ole Miss being ahead of UW on ballots last week and the same applies to some ballots this week but no reason to repeat that info).
Finally, there's Adam Zucker, who moved Wisconsin from 13 to 14. One spot ahead of the Badgers on Zucker's ballot? Oklahoma, which is 3-2.
Now, I get that Wisconsin's wins over LSU (3-2) and Michigan State (2-3) might not look as good as when they first occurred, but UW played very well on the road in a close loss to Michigan and Akron, while a MAC team, is now 4-2.
Let's look at Oklahoma's resume:
The Sooners' two losses are both against ranked teams (Houston and Ohio State) and both by double digits (10 points to the Cougars and 21 to the Buckeyes).
Now let's look at the wins.
-- Beat Louisiana-Monroe 59-17. The Warhawks are 1-4 with the only win over an FCS team.
-- Won at TCU 52-46. Might seem like a good win since TCU is 4-2, but who have the Horned Frogs beaten? FCS South Dakota State, 1-5 Iowa State, 2-4 SMU (1-4 vs. FBS) and 1-4 Kansas (0-4 vs. FBS).
-- Beat Texas 45-40 in a neutral site game. The Longhorns are reeling at 2-3 with their wins against a struggling 2-4 Notre Dame and 1-5 UTEP.
Yeah, doesn't make sense to me either.
Here's a look at this week's ballots compared to Week 6:
Dave Heller is the author of the upcoming book Ken Williams: A Slugger in Ruth's Shadow as well as Facing Ted Williams Players From the Golden Age of Baseball Recall the Greatest Hitter Who Ever Lived and As Good As It Got: The 1944 St. Louis Browns
---
---