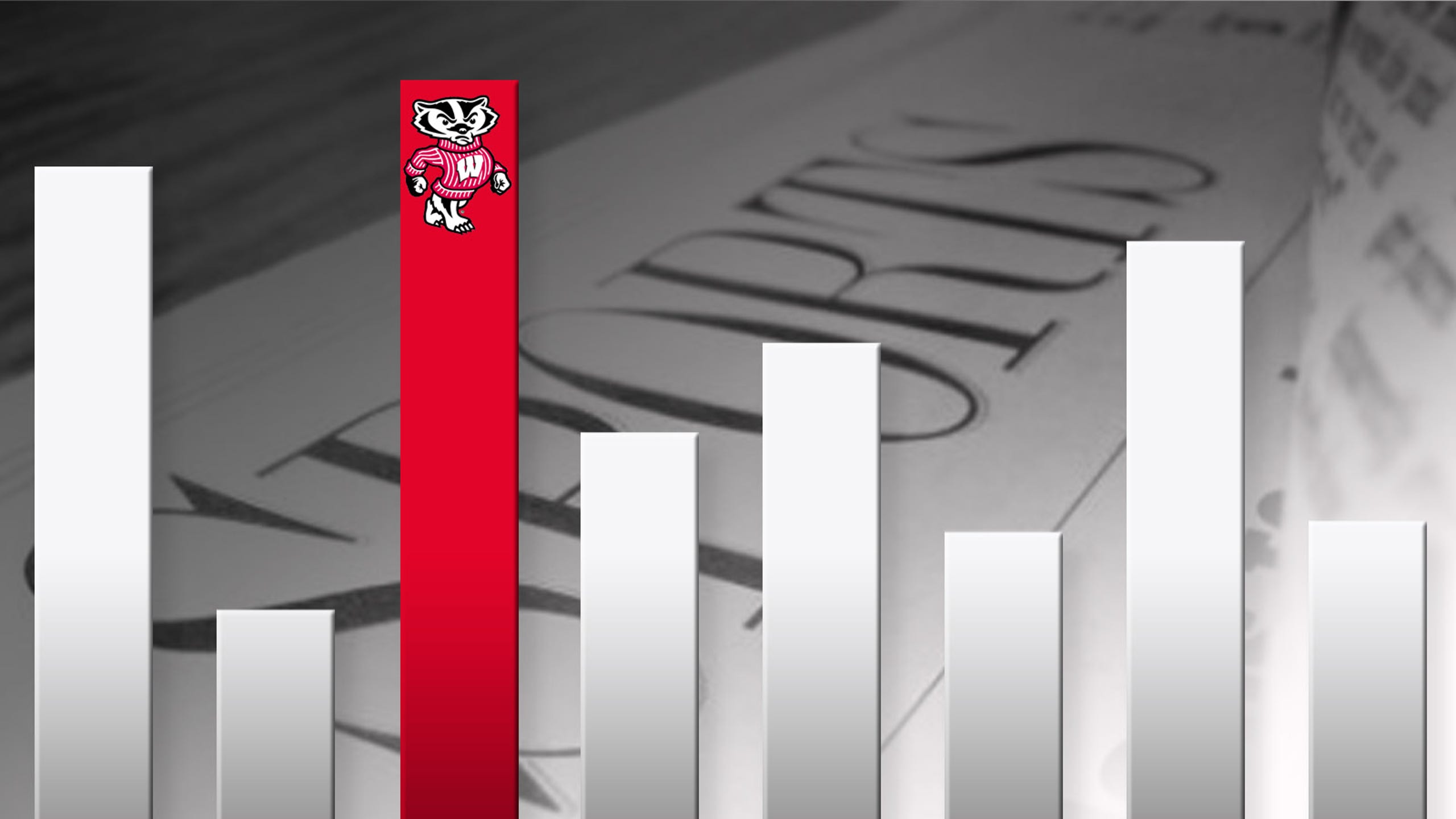 How they voted: Badgers in 2016 AP football poll (Week 5)
BY foxsports • September 27, 2016
As that noted song by the band The Heavy goes, "How you like me now?"
With an impressive victory at then-No. 8 Michigan State, the Wisconsin Badgers moved up three spots in the latest Associated Press top-25 poll from 11 to 8.
Every voter in the AP top 25 moved Wisconsin up on their ballot this week. Every. Single. One.
The biggest jumps were from some of the, shall we say, non-believers? Josh Kendall moved Wisconsin up 17 spots, Andy Greder nine spots and Jerry DiPaolo eight spots.
The Badgers were ranked as high as No. 4 (Jon Wilner) while three voters had UW at No. 5. Just nine voters had Wisconsin in double digits. Of those, a combined seven had Wisconsin at No. 10 or 11 and every team ranked ahead of the Badgers were also unbeaten.
It's hard for even a curmudgeon like me to argue if you have nothing but undefeated teams ranked higher. If you think, for example, Washington or Texas A&M is better than Wisconsin, sure, that's fine.
But, that doesn't mean we don't have something to complain about this week. There is indeed a nit to pick.
Three voters -- Brian Howell of the Daily Camera, Ed Johnson of the Albuquerque Journal and Graham Watson of Yahoo Sports  -- have one-loss Florida State ranked higher than Wisconsin. Watson has FSU ranked four spots higher than UW, the others just one spot higher.
Let's take a look at FSU's resume.
The Seminoles beat what appears to be a good Mississippi team in overtime on a neutral field and also won at previously unbeaten South Florida by 20 points. Florida State also beat FCS Charleston Southern handily (ho hum).
And, oh yeah, the Seminoles also got pounded by Louisivlle by 43 points.
Yes, Louisville has proven itself to be one of the best teams in the country. But what if Wisconsin -- which has top-10 wins over LSU on a neutral field and at Michigan State -- were to lose by 40+ points at Michigan, which is currently ranked No. 4 in the country?
Chew on that for a minute.
Here's the ballot breakdown for Week 5 and as well as the past three weeks (which is since the start of the season; Week 2 is called that because the preseason ballot is considered the Week 1 tally):
* -- Mandy Mitchell took the place of Ngozi Ekeledo, who had UW at No. 12 in Week 2
** -- Long's ballot was not made available on the AP site for Week 4
Dave Heller is the author of the upcoming book Ken Williams: A Slugger in Ruth's Shadow as well as Facing Ted Williams Players From the Golden Age of Baseball Recall the Greatest Hitter Who Ever Lived and As Good As It Got: The 1944 St. Louis Browns
---
---