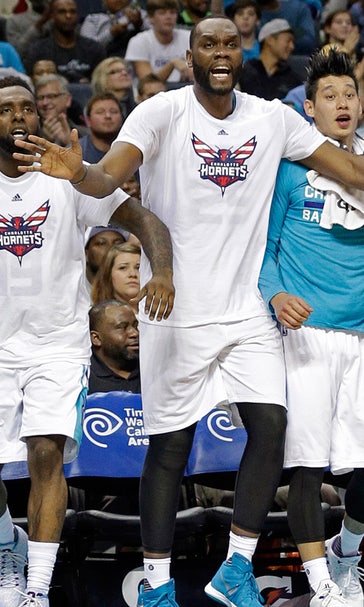 Hornets' identity shift helps secure convincing first win
November 3, 2015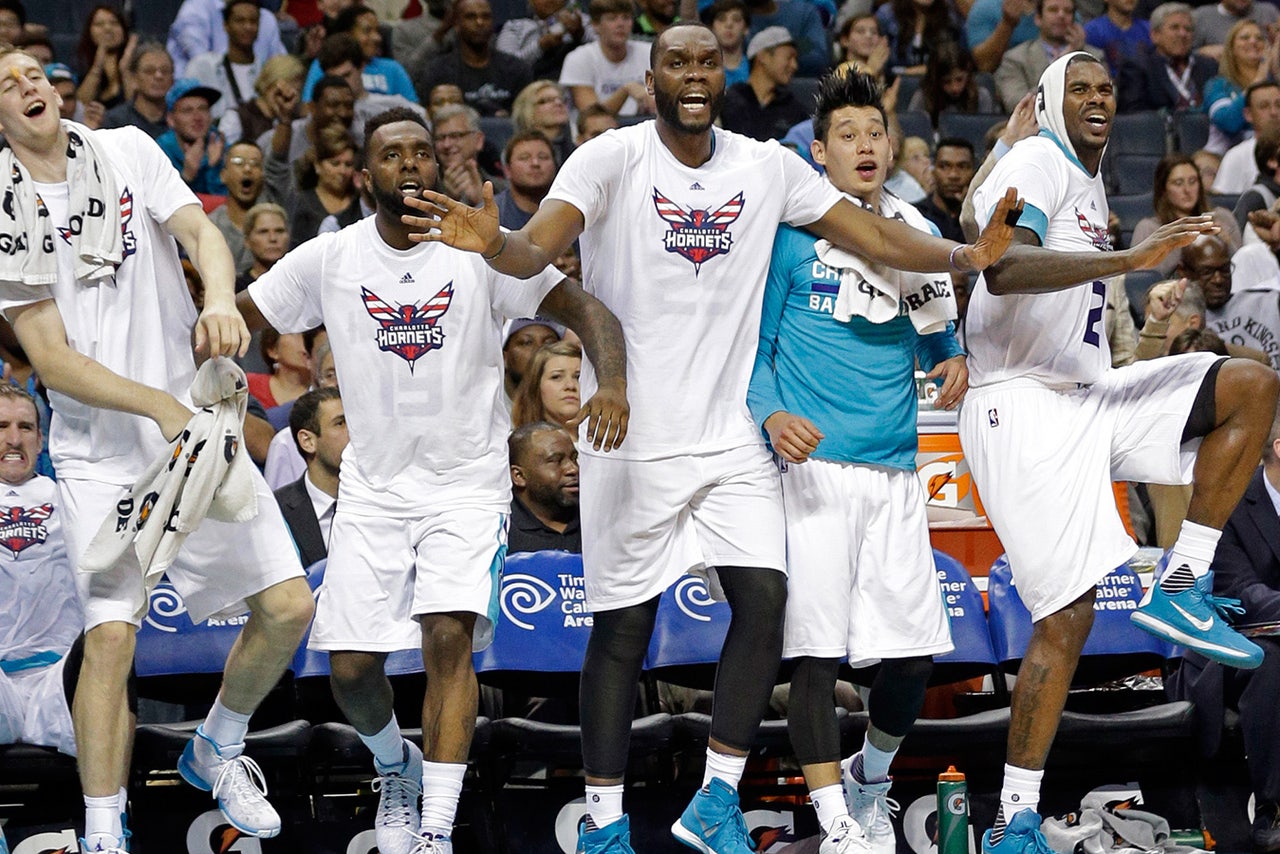 Forty-eight minutes into the season, Steve Clifford was on edge. Ninety-six minutes later, following back-to-back losses to the Atlanta Hawks, Clifford's Hornets were still left without a win as he walked off Time Warner Arena's court, loosening his tie in front of owner Michael Jordan on his way to the home tunnel.
"In this league, it's not who you play as much as how you play," Clifford said in Atlanta following his team's second loss.
Charlotte's third-year head coach has not been pleased with his team's early-season performance, particularly its transition defense which has crippled a unit already managing without its top wing defender, and he's made it known. But even in the losses there were definitive signs that his offense was evolving.
The Hornets (1-3) are now official members of the 3-point revolution.
This was never more apparent than in Charlotte's blowout win over the previously undefeated Chicago Bulls on Tuesday night, a 130-105 rout behind, of all things, a long-range onslaught. Last season's worst outside shooting team in the NBA — a group that rarely shot 3-pointers and hit a league-worst 31.8 percent when it did —has now hit 12 or more 3-pointers in three straight games. The Hornets hit that mark in just four games last season.
After the Bulls win, Clifford was quick to point out that there were two banked 3s and two others made off offensive rebounds but, regardless, it was the Hornets' best performance to date.
"We did play with a purpose and an energy," Clifford said, "which allows you to play well." 
With Michael Kidd-Gilchrist out indefinitely following shoulder surgery, the Hornets demanded an identity makeover. Clifford is a defensive-minded coach, one who excels in limiting opponents' extra possessions as the Hornets have led the NBA in defensive rebounding rate in each of his two seasons in Charlotte, but this is a different personnel group. Kidd-Gilchrist is out. Backup rim protector Bismack Biyombo is in Toronto. In their place are the likes of P.J. Hairston, Jeremy Lamb, Cody Zeller, Frank Kaminsky and Jeremy Lin — not exactly a gauntlet for opposing scorers.
The Hornets have made up for it from long distance. After knocking down 14 of their 23 outside shots against the Bulls, including eight of their 10 first-half attempts, the Hornets are now shooting 40.4 percent from long range. It's very, very early, but here's an extreme comparison of just how different this offense looks right now:
2014-15 Warriors: 39.8 percent 3-point shooting, 31.1 3-point rate
2015-16 Hornets: 40.4 percent 3-point shooting, 32.7 3-point rate
The Hornets have not transformed into the Warriors overnight (or at all). It's just four games. Repeat: Four games. However, it's a clear sign that they, along with former 3-point skeptics like the Los Angeles Lakers, have been swept up in the ongoing stylistic revolution in NBA offenses. Along with practically every other team, the Hornets are running out more versatile lineups, playing with greater pace and have been liberal with their outside shot selection.
Whether that shift can buoy the team out of the Eastern Conference basement remains to be seen.
This had not paid off in the win column until the Bulls arrived in town. Sitting with a 1-3 record, despite the impressive win against Chicago, the talent level is not on par with many of the East's top teams. If the Hornets can not carry out Clifford's defensive principles — and piece together even a solid, middle-of-the-pack defense — it's difficult to buy into some offensive explosion carrying them back into playoff contention this season.
Clifford's staples can still be found, though. His team once again leads the league in defensive rebounding rate (86.6 percent) after giving up just four offensive boards to the Bulls. The Hornets are top-five league-wide in turnover rate, committing just nine on a busload of possessions in game No. 4.
The Hornets' kryptonite has been transition defense, giving up a league-worst 1.48 points per possession in such situations. (Conversely, the Hawks are the NBA's second-most efficient transition offense.) Considering opposing offenses are most dangerous in the first six seconds of the shot clock, this is a problem. Teams are effectively shooting 85.2 percent in transition against Charlotte, 15 percentage points higher than the next-closest team.
When the Hornets have been able to settle into their half-court defense they've held their own, but Clifford identified the transition problem in the season opener and it's been a consistent theme in his press conferences ever since.
"Defensively, again, we don't understand what wins," Clifford said in Atlanta. "We've worked on it, we've watched it, but at the end of the day if you're not gonna run back on defense ... if you're gonna turn the ball over and not run back on defense, you're gonna lose."
The Hornets have their share of issues. Excellent shooting simply drowned out the negative noise on Tuesday. Pouring in 130 points on a title contender will have that effect.
It is, however, becoming more and more evident that the Hornets have jumped on the 3-point shooting bandwagon — and just how much they need that offensive transition to work.
---
---