Hellickson follows leader, D-backs get series win
BY Chris Gabel • July 26, 2015
PHOENIX -- Jeremy Hellickson didn't want to be left out, so the veteran fell in line with what his younger fellow starters did this weekend.
Hellickson threw six shutout innings on Sunday, and Jake Lamb and Chris Owings provided the runs as the Diamondbacks closed a 10-game homestand with a 3-0 victory to take three of four from the Milwaukee Brewers.
The right-hander Hellickson gave up four hits, three walks and struck out six to follow up on what Zack Godley, Patrick Corbin and Rubby De La Rosa did in the series and help send off the D-backs on a 10-game road trip with their first series win since July 7-8.
D-backs starters combined to post a 0.33 ERA with 29 strikeouts and .168 opponent's average in the series.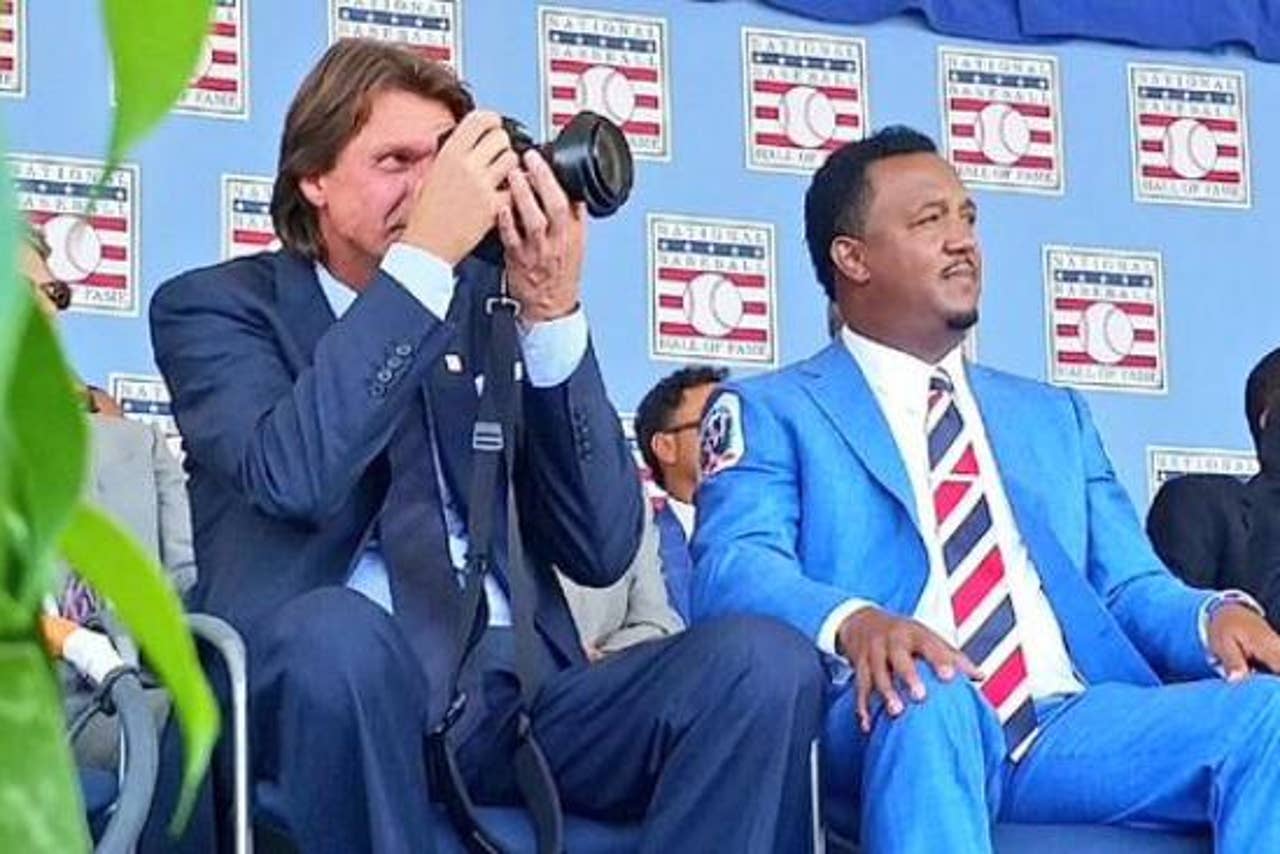 Randy Johnson becomes Diamondbacks' first Hall of Famer
"You always want to keep it going," Hellickson said. "Zack and Corbin and Rubby were unbelievable the last three games. You just never want to be that guy to go out and (end) something like that. I just made some pitches when I need to to keep it 0-0 and then the guys came through."
The Brewers scored 27 runs in the four games before they arrived in Arizona but were held to five by the D-backs. The Brewers were shutout for the 11th time this season and for the first time in back-to-back games.
Relievers Andrew Chafin and David Hernandez each threw a perfect inning to set up Brad Ziegler, who converted his career-high 17th save, including the last 15 in a row.
"You can't expect guys to throw shutouts every night but Godley started it and these guys just keep stepping up," D-backs manager Chip Hale said. "Now we go on the road to the Seattle, a good team, we'll have to keep pitching that way and hopefully getting a few more hits."
Hellickson was locked in a scoreless game in his previous start as well before the Marlins broke through and handed him a hard-luck loss. That wasn't the case this time.
Lamb delivered a run-scoring triple in the fourth inning and Owings, pinch-hitting for Hellickson, drove in two with a two-out double in the sixth.
"They're fun," Hellickson said of pitcher's duels. "You're not careful but you're really aware not to make that big mistake. One run can cost you the game in games like this. Just hit your spots and, especially with this defense, let your defense get early outs and get the offense back in there to try and score a run, and more often than not we do."
Lamb also had a double and scored a run and has three multi-hit games in his last six starts after he hit .130 in his previous seven games.
"I was a little rusty and I wanted to be hitting .400 like I was at the beginning. But that's not realistic," Lamb said.
He credited better pitch selection, specifically not chasing as many sliders out of the strike zone, as part of his improvement.
"It was just a matter of me trusting the plan up there and I was never trusting it," he said. "It wasn't mechanics or anything like that. It's a matter of going up, having a plan and executing it."
Lamb's triple was a few feet shy of his first home run since June 28. It bounded high off the center field wall and briefly got away from the Brewers' Gerardo Parra.
"I thought I had enough but I guess not," Lamb said. "I'll take the triple; it was big."
While the D-backs head to Seattle to start a three-game series with the Marines, it will be a homecoming for Lamb, who grew up there and played at Washington.
"It's going to be a mess as far as tickets and family," he said. "But it's going to be fun. ... Our offense is going to get pick back up here, especially with this road trip I have a good feeling."
The D-backs struck out nine times Sunday to bring their total in the series to 40.
1.88 -- Hellickson's ERA in his last four starts, three of which the D-backs won.
The D-backs' next six game are against American League teams to start a 10-game road trip. Hale said he will use a variety of player as designated hitter. Paul Goldschmidt will be among them -- once -- as will Jarrod Saltalamacchia, who on Monday will come off the disabled list.
---
---