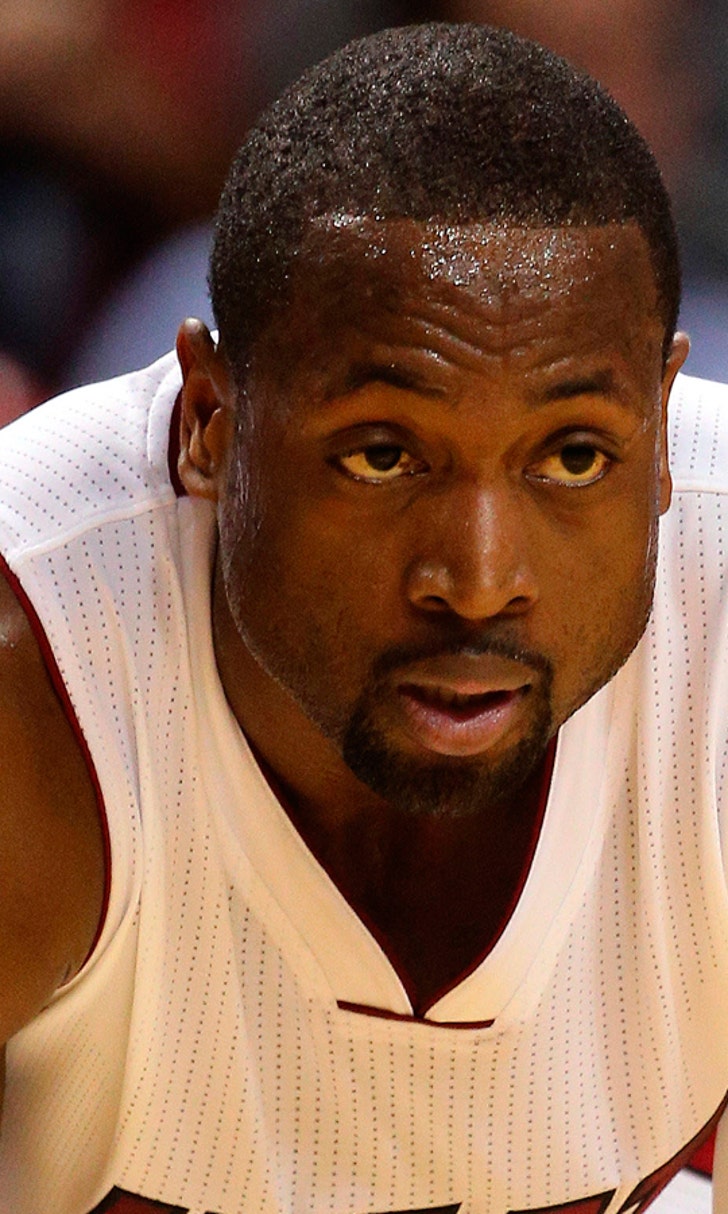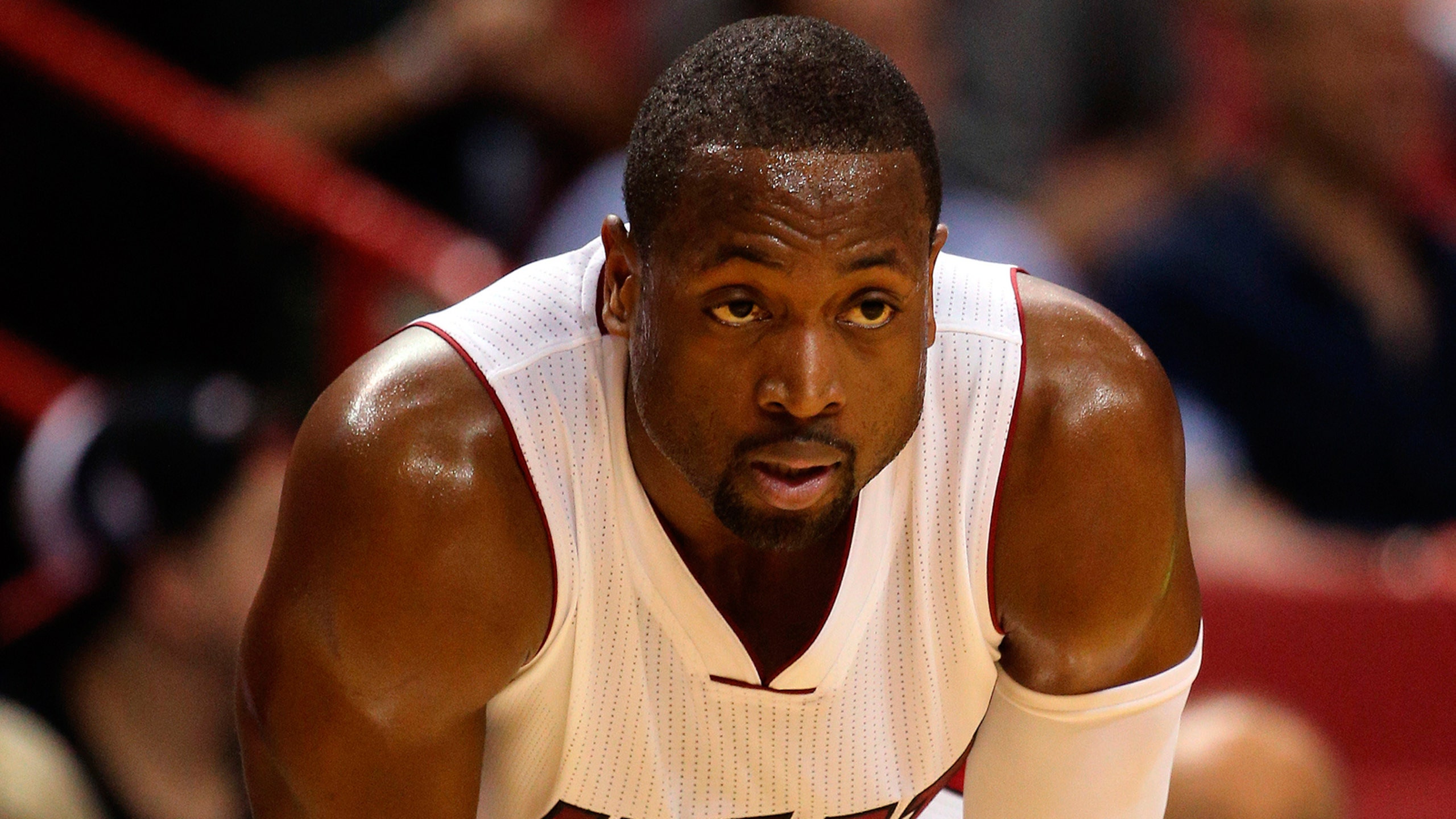 Heat star Dwyane Wade out vs. Nuggets with shoulder injuries
BY foxsports • January 15, 2016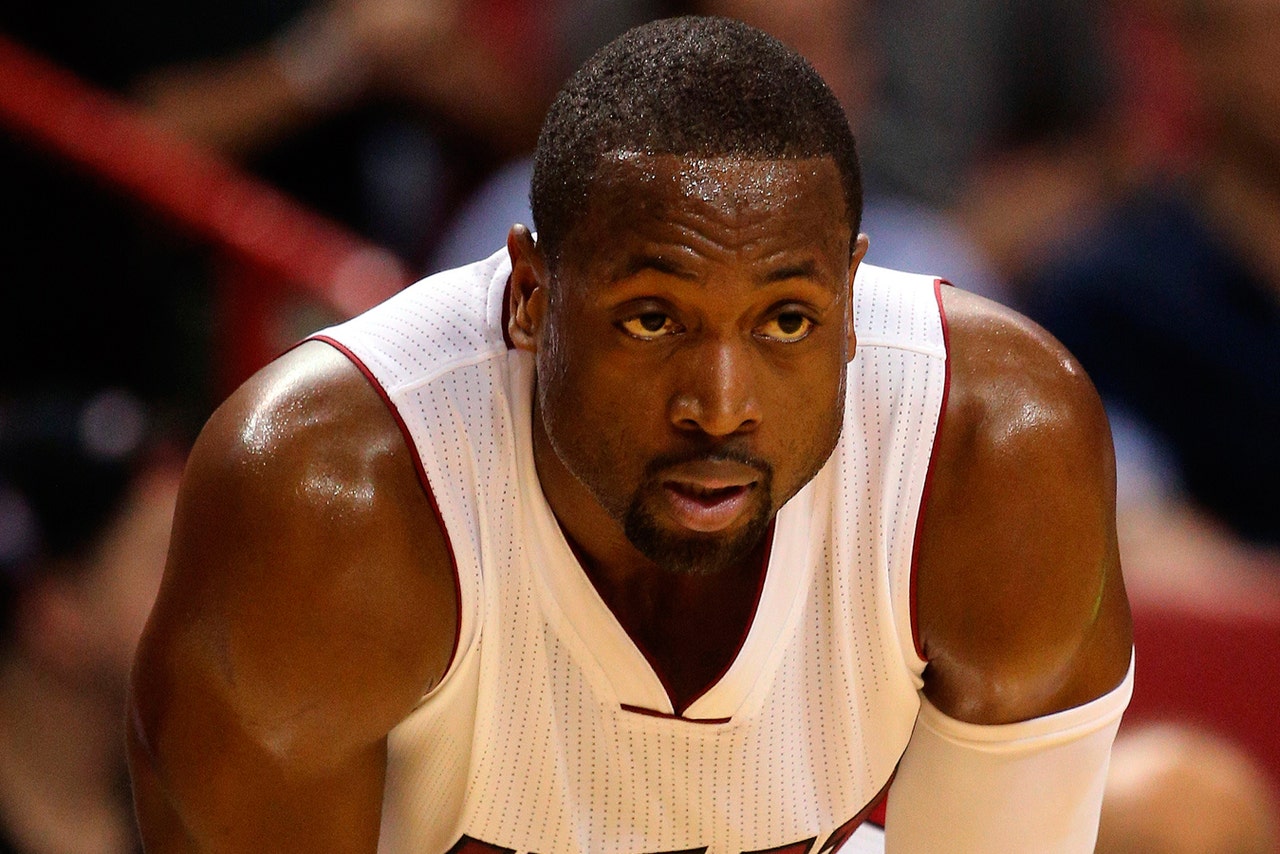 DENVER (AP) -- Miami Heat guard Dwyane Wade was out of the lineup Friday against Denver with injuries to both shoulders.
Coach Erik Spoelstra said one shoulder has a "slight sprain and the other one is a little bit of an impingement issue that he's had."
This is the first game Wade has missed this season due to injury. It left the Heat without their starting backcourt, with Goran Dragic sidelined by a strained left calf.
Wade had 16 points and eight rebounds in the Heat's 104-90 loss to the Los Angeles Clippers on Wednesday. Spoelstra said the injuries were limiting Wade in the loss.
"He fought through it but he really needs some rest and treatment," Spoelstra said.
Wade has missed just one game this season but has been hampered by the sore shoulders during Miami's current six-game road trip through the Western Conference. He has played more than 30 minutes in the last six games but he didn't respond well enough to treatment Thursday and Friday to be able to play against the Nuggets.
"It's been limiting him for much of this road trip but he's been powering through it," Spoelstra said. "Probably the worst it's felt was in the Clippers game. He mentioned yesterday that he wasn't making progress and he may be taking a step back. This morning he was going to see how he felt with treatment here."
Spoelstra said he doesn't think Wade will be sidelined for long.
"I trust Dwyane's healing ability and our training staff," he said. "The best thing for these type of things are doing as much as you can on both of those. He had a good day (Friday) and a good day (Thursday)."
Wade, who turns 34 on Sunday, is in his 13th season. He is second on the team in scoring (18.4 points) and assists (4.6) per game.
---
---