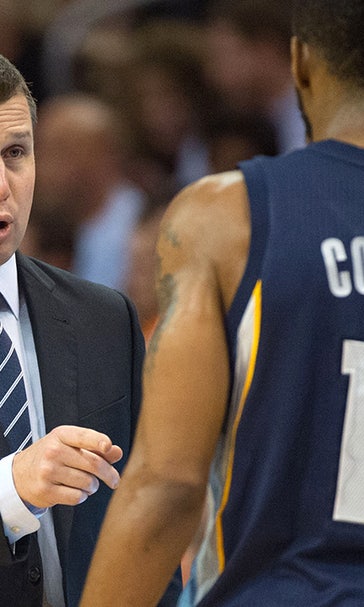 Grizzlies part ways with head coach Dave Joerger
May 7, 2016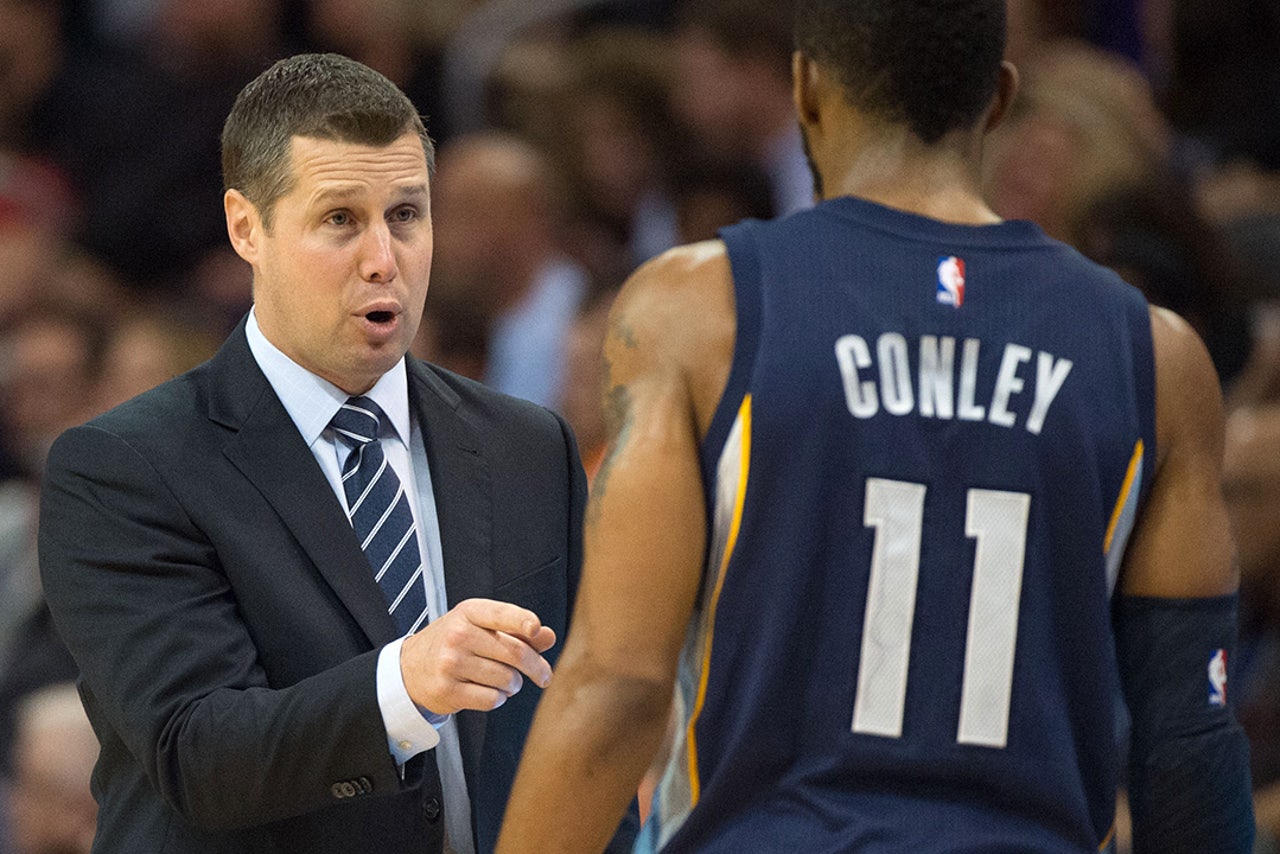 The Memphis Grizzlies are in the market for a new coach.
The franchise fired head coach Dave Joerger on Saturday after three seasons at the helm, leading the team to a 246-147 record and three playoff appearances.
"After careful consideration, I concluded that a change was needed to foster the strong culture required to achieve sustainable, long-term success for this organization, the city and our fans," general manager Chris Wallace said in a statement. "On behalf of the Grizzlies organization I would like to thank Dave for his work and time in Memphis. We wish Dave and his family all the best and success as he moves forward in his career."
The Grizzlies were bounced in the first round of the NBA playoffs for the second time in three seasons, but Joerger was dealt a difficult hand.
Memphis was the most injury-ravaged team in the league and just making it to the playoffs was an achievement that required multiple upsets. Top players Marc Gasol and Mike Conley finished the season on the sidelines while dealing with foot and Achilles injuries, respectively, while other significant pieces like Brandan Wright, Mario Chalmers, Zach Randolph and Tony Allen missed time as well. Matt Barnes, 35, led the team with 76 games played.
The franchise also traded Jeff Green and Courtney Lee midseason — perhaps reading the writing on the wall in a top-heavy Western Conference — which left the playoff roster stocked with unproven young players, veteran journeymen and 10-day contracts.
"These guys fought. I can't tell you how proud I am of every guy that is in that locker room and has come through that locker room," a tearful Joerger said after his team's final playoff game. "This season's been hard. It's been really hard. They could've quit. They could've not made the playoffs. And every day they came out and they fought like crazy."
Joerger's long-term future with the franchise has been a topic of conversation for months — even years. The Vertical reports that the 42-year-old head coach has twice requested permission to speak with other franchises about their head coaching opening, notably considering the Timberwolves opening in his hometown of Minnesota in 2014.
Joerger is well-respected in coaching circles and is not likely to be out of a job for long. The Rockets, Pacers and Kings each have head coaching vacancies — Joerger is reportedly the top candidate in Sacramento, and there will be interest from Houston and Indiana — with at least one more opening expected in New York.
The Grizzlies enter the job market with a few interesting candidates already available, notably recently fired Indiana coach Frank Vogel.
---
---